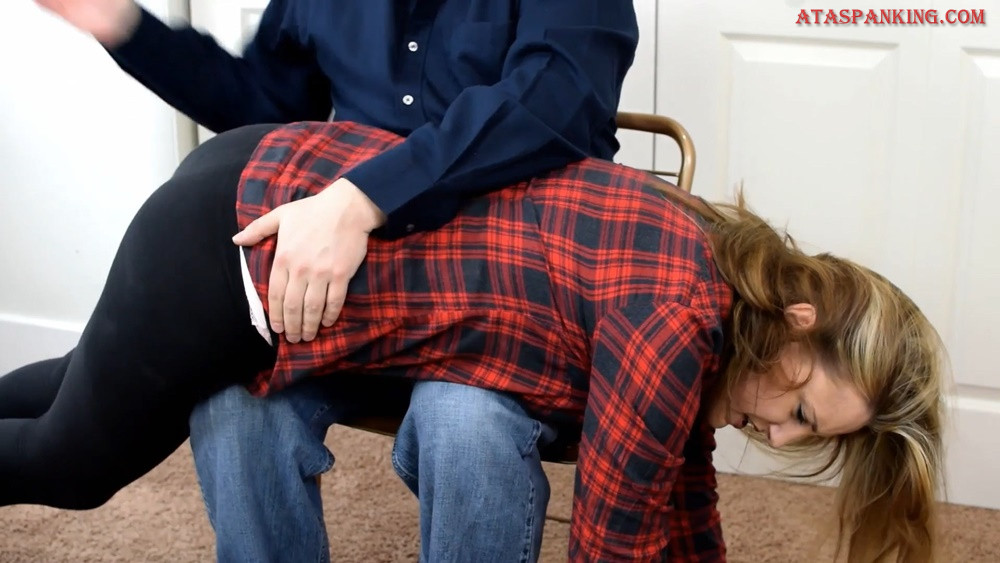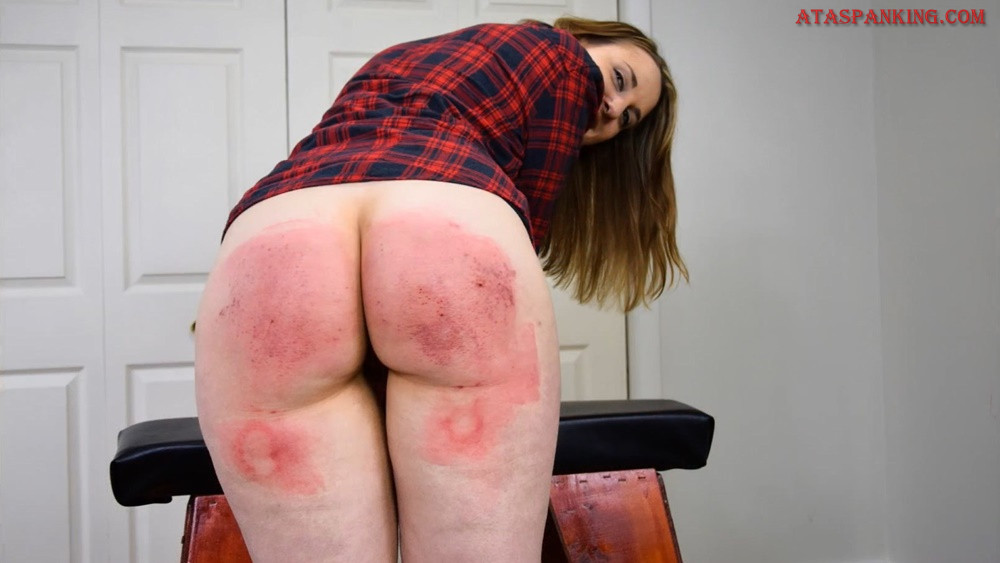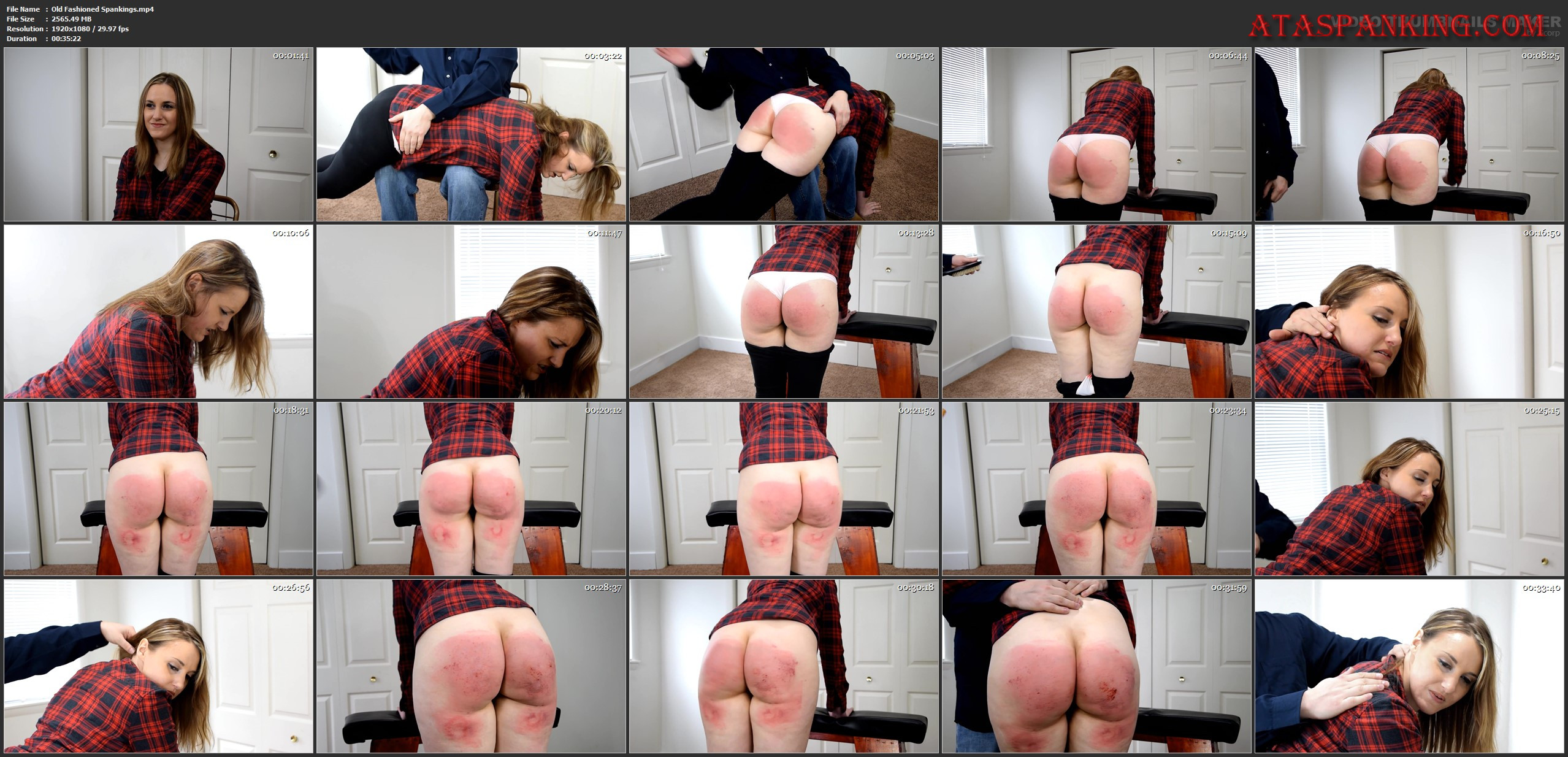 This video is all about good old fashioned American spanking & punishment, and features many of the implements that have warmed up butts in the U.S.A. for centuries!
Shy Sky has the honor of enduring this strict spanking and it all starts when she goes over the knee in her tight black leggings for a proper spanking. Right away she feels the burn, and the spanking doesn't get any easier when the leggings come down exposing her beautiful round cheeks. Mr. Prescott then peels off his well worn leather belt, applying it in a most vigorious manner, creating an intense sting on Shy's behind! Next, another leather belt is used, followed by the billet strap (a strap found in many barns around the Country, even still today). Shy takes a lot of leather here, and she begins to feel why the old fashioned methods were so effective.
Shy begins to fight the tears as this session goes on, and it's a battle that she will most certainly lose when the bath brush is applied to her bare cheeks and her tender thighs. The brush burns without forgiveness, and the old fashioned ways continue when Shy takes a long and thick piece of leather across her already sore and swollen behind. The razor strap is used next, like one that would be found in a woodshed out back, that's the strap that every girl would always try to avoid at any cost, but when it was applied she would surely change her troublesome ways!
The final part of this old fashioned punishment involves wood, lots of hard wood. First a very solid fraternity paddle is applied to the naked bottom of Shy, then a surprisingly painful gift shop paddle us used to give some very solid swats as Mr. Prescott holds Shy tight. The wooden hairbrush is also used to ensure that the true lessons of the past are felt by Shy Sky today! Another wooden paddle along with a long leather strap are used to wrap up the old fashioned punishment, and while Shy hated to go through the pain of this spanking, she certainly learned to respect the methods that were a staple of America!
Look for a few bonus swats at the end!
File Name : Old Fashioned Spankings.mp4
File Size : 2565.49 MB
Resolution : 1920×1080
Duration : 00:35:22
http://95.215.205.103/fb865c1780c8fbb3/Old_Fashioned_Spankings.mp4