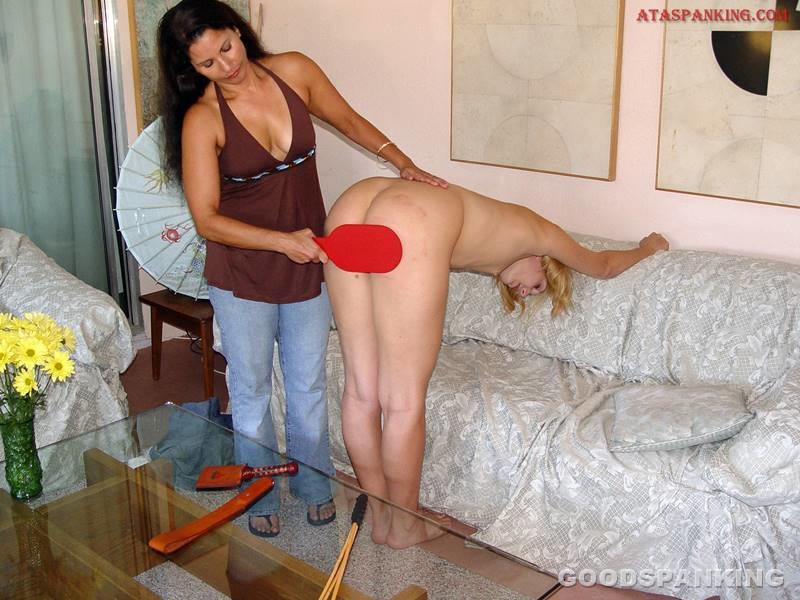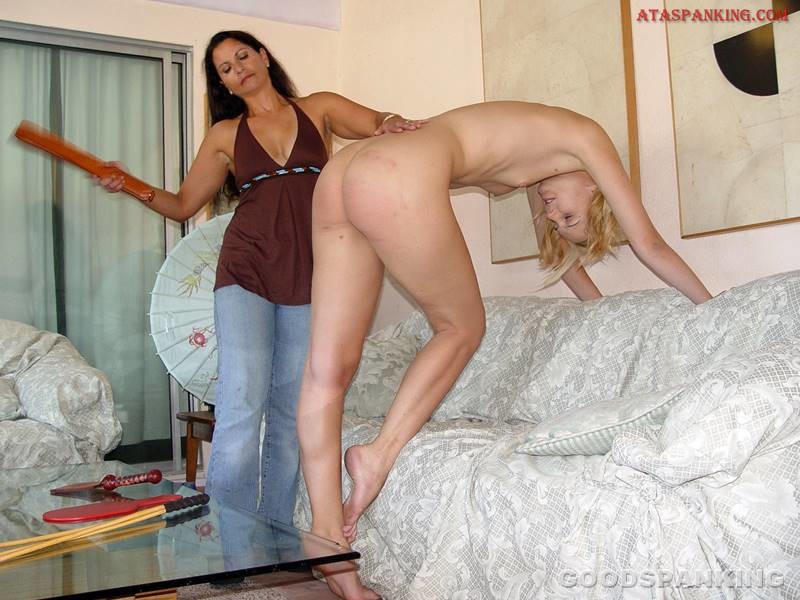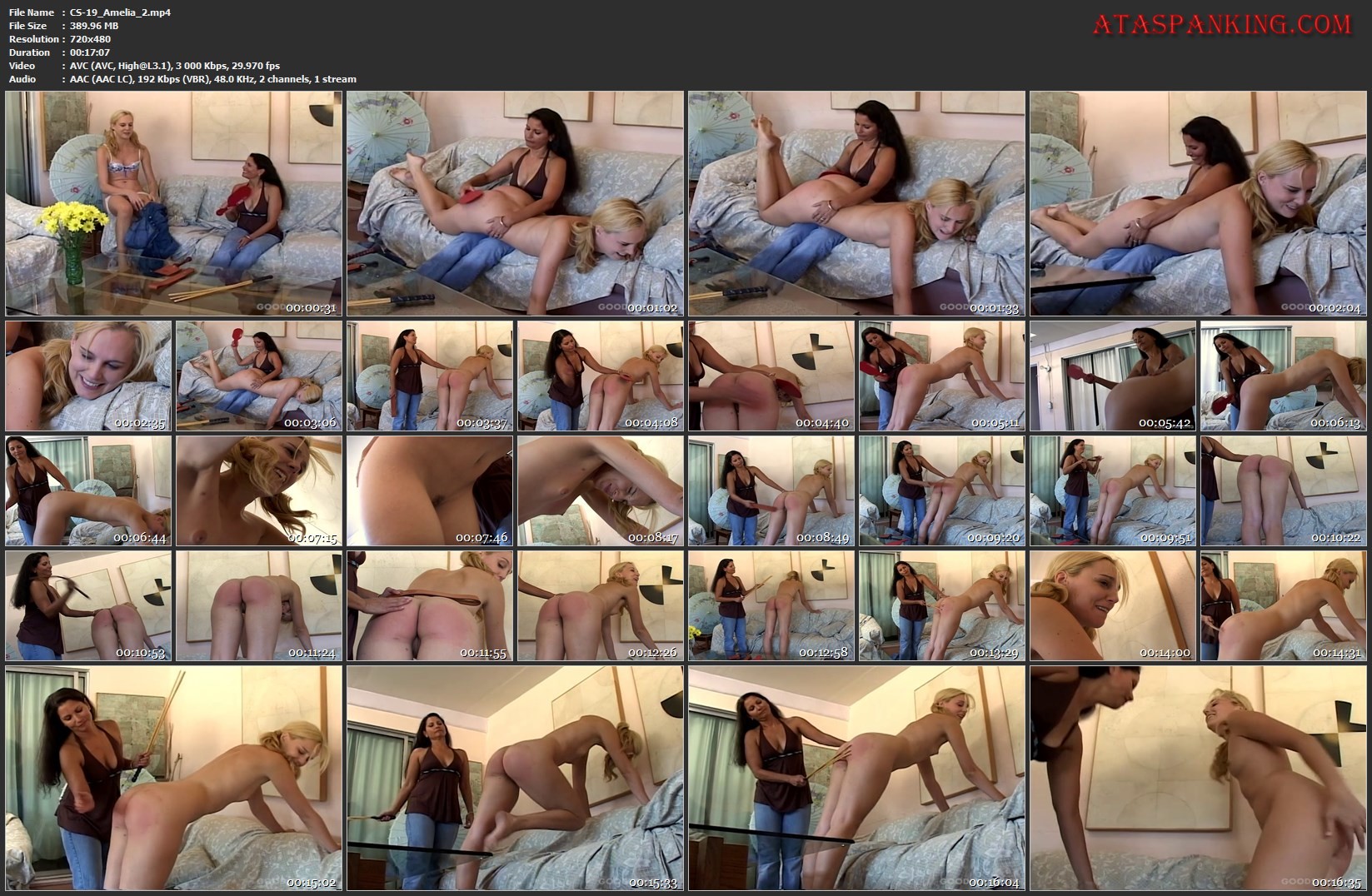 Amelia-Jane Rutherford, as many of you well know, is a big-time spanking star from the U.K. We're very fortunate that she decided to make a visit to L.A. When she emailed that she was coming I JUMPED at the chance to work with…uh, that would mean, SPANK Amelia-Jane! I wasn't about to let a minute of that time get away, so I planned a big day.
Two scenes for GoodSpanking updates AND a CS session, with the later coming last, of course. We're two scenes into the day and now we begin this absolutely amazing half-hour long, uninterrupted, no cuts and, later, no edits session. I started over her jeans, not only because spankings over tight jeans are sexy, but because it's an excellent way to begin a long session. It's a good warm-up. Soon the jeans come off and Amelia is hand spanked over her darling, sheer white, lace-edged panties.
In my opinion, one of the sexiest moments. Soon, the panties are gone and she gets her bare bottom spanking, followed quickly by a paddling with my small, square leather paddle. The paddling is amped up when I pick up a dastardly little red paddle, made by PaddleMastersPro. Amelia's fabulously toned bottom quickly becomes almost as red as the paddle. Oh, but it's not over yet! Moving on, Amelia bends over the couch for a SERIOUS strapping I give 'em when I can, followed by a REAL caning. Knowing she's English and that caning is big there, I figured I could give it all it should be. I do believe I did that and Amelia braved it beautifully. Like the spanking star she is!
Amelia Jane Rutherford, Chelsea Pfeiffer
File Name : CS-19_Amelia_2.mp4
File Size : 389.96 MB
Resolution : 636×480
Duration : 00:17:06
Video : AVC AVC, 3 000 Kbps, 29.970 fps
Audio : AAC AAC LC, 192 Kbps VBR, 48.0 KHz, 2 channels, 1 stream
https://file.al/oiyjh6r8xjmg/CS-19_Amelia_2.mp4.html?referer=ataspanking.com