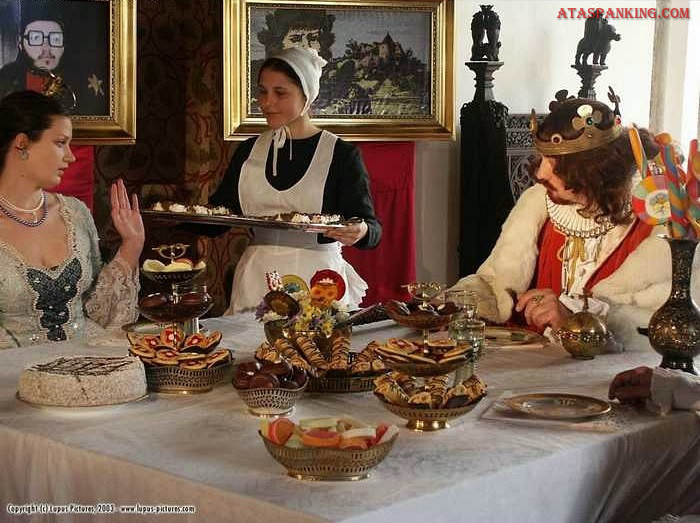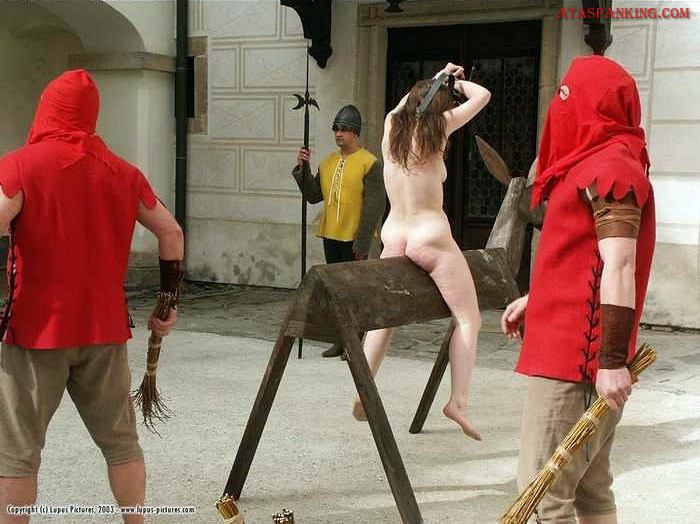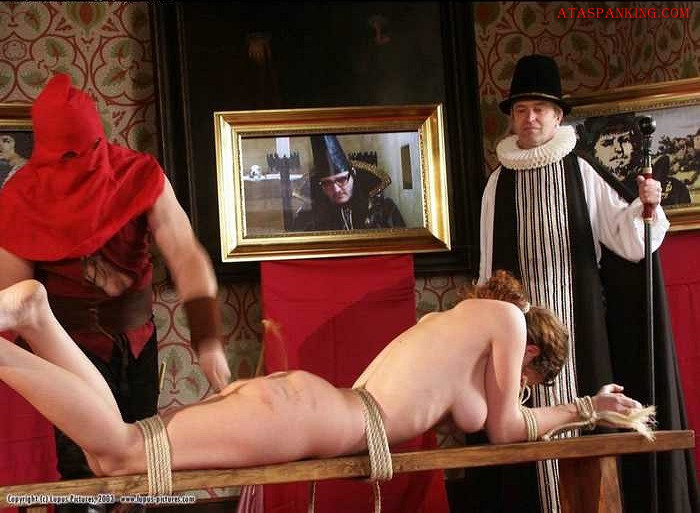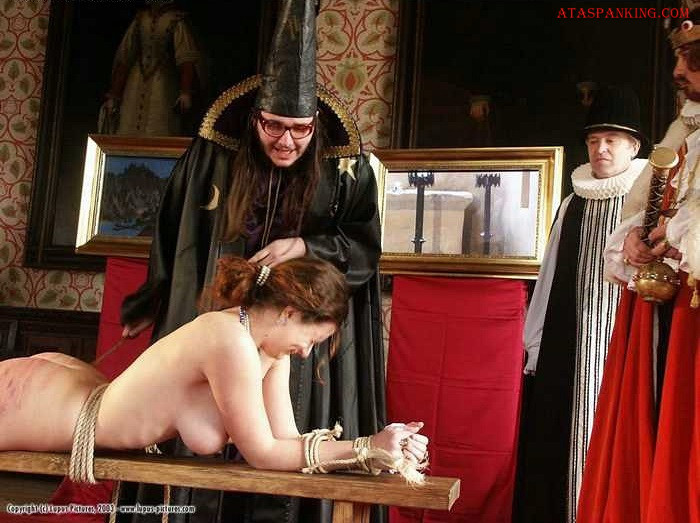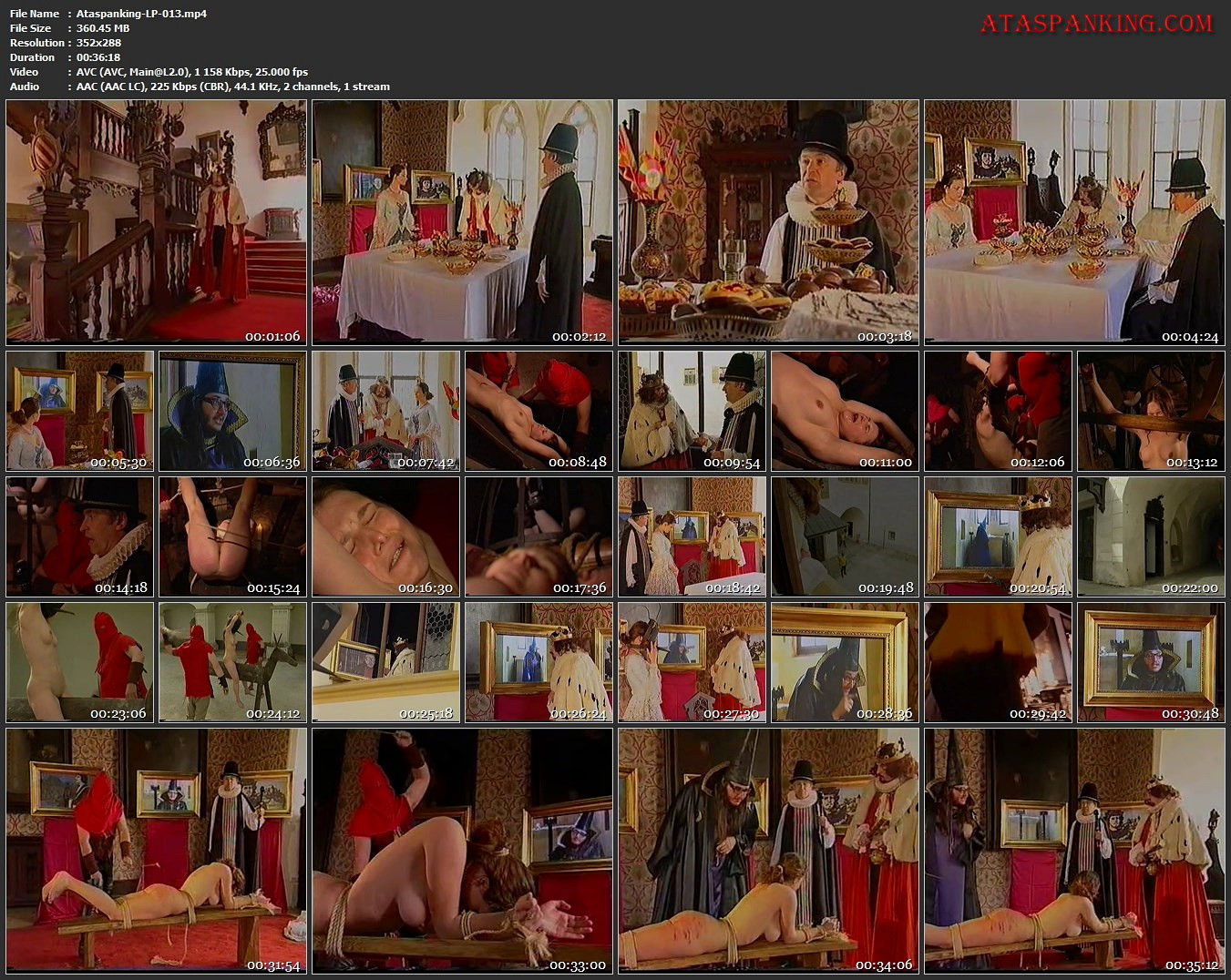 Once upon a time, in a land far, far away… no, this is not a mistake, keep reading. You see, if the audience fond of spanking genre at least occasionally deserves a good-night story, then here it is – and it is something extraordinary, indeed. If we tell you that you have never seen anything like this, then we know what we promise.
We won't reveal the whole story of the fairy-tale, as we don't want to spoil the surprise. But we'll tell you what you can look forward to. All of this happens in a real 13th century castle. No spanking story has ever had such a perfect scene. No studios, no inexpressive suburban houses. A genuine and perfectly furnished castle, one of those that tourists from the whole world come to the Czech Republic to visit.
First of all – and that's certainly why you buy these movies – there are unusually strong spanking scenes.
In one of them, a naked Princess, firmly tied to a bench, is given long and thorough beating with hazel rods. Although Her Highness does not want her majesty to suffer, accomplishing that is beyond her powers. The rod whips the naked behind with increasing force and the ropes prevent the girl from escaping her suffering.
Another feast for the viewer's eye is a long stay of another girl – a maid – in the castle vault. A hangman and his two assistants give the nude girl a real hard time. The Counsellor explains to them that by the King's order, the poor girl has nothing to confess – she is just supposed to suffer so that she screams and yells as much as possible – and that they should do their best. And thus many tools take their turn in many positions. First, she's wisked on a rack, then comes the time for quirts, while she's painfully bound with her hands behind her back and pulled up. And when even that is not enough, the assistants stretch her on a bench with her legs up and rod-lashes rain down on her fully exposed butt and thighs, until the cry of the unfortunate resounds through the whole castle.
And the best delicacy awaits you in the court. A vagabond who could be seen before locked up in an iron cage is dragged out, sat astride on a donkey mare with sharp wooden back and her naked body is whisked till she bleeds. The poor girl's back and butt is beaten with soaked, bundled rods and the edge of the tool of disgrace and punishment painfully digs in her genitals. Yes, that's how it really used to be. And in our movies, you'll find it full and uncensored.
As for the story itself, surely you won't be disappointed. There are spells that the Warlock casts upon his surroundings, a sly Counsellor, a witless Princess and an old and faddish King, who is, by his daughter's discourteousness, deprived of his most favorite delight. Are you curious what happened?
Then you have a unique chance to satisfy your desires while watching the story of Lupus Pictures production named "The Warlock". In a perfect scenery of a renowned medieval castle, with beautiful punished girls, with real and magic characters and, first of all, with severe actions that you ask for. Welcome to the past!
File Name : Ataspanking-LP-013.mp4
File Size : 360.45 MB
Resolution : 352×288
Duration : 00:36:18
Video : AVC (AVC), 1 158 Kbps, 25.000 fps
Audio : AAC (AAC LC), 225 Kbps (CBR), 44.1 KHz, 2 channels, 1 stream
https://file.al/m7j2pw0zvrb3/Ataspanking-LP-013.zip.html?referer=ataspanking.com