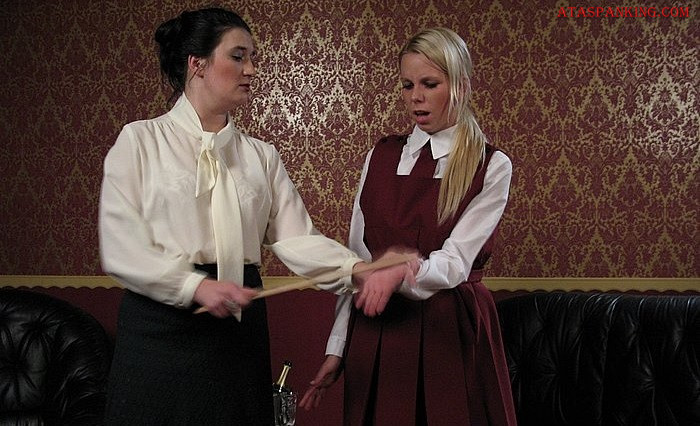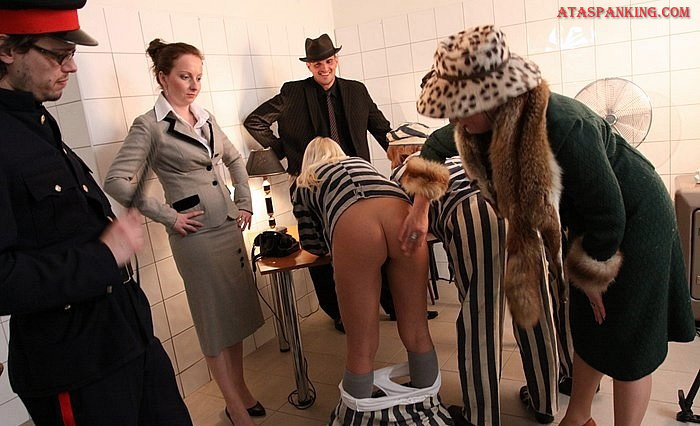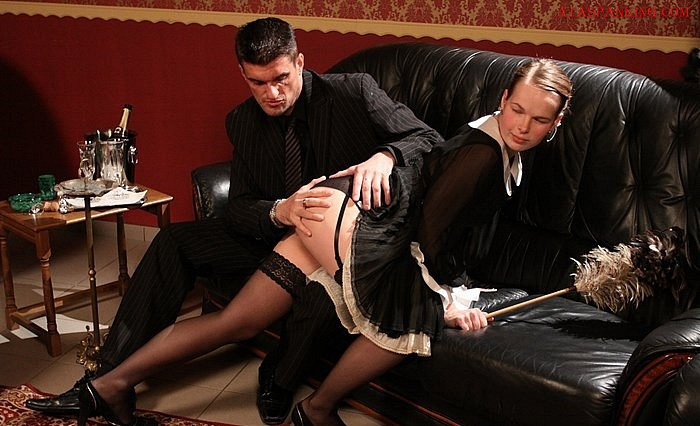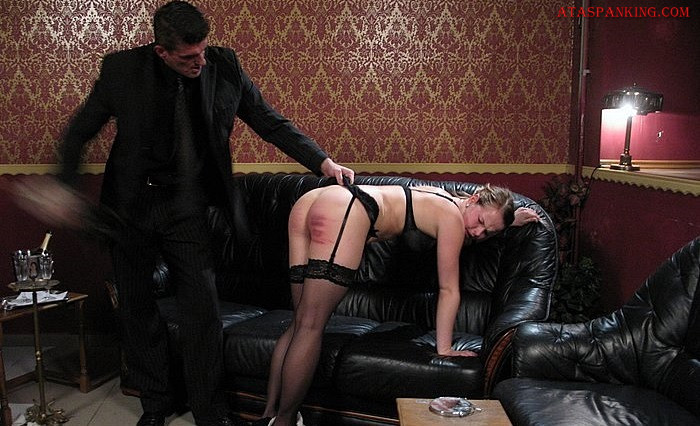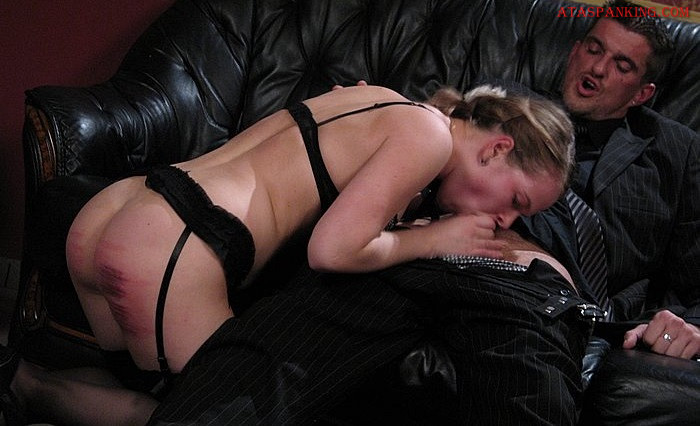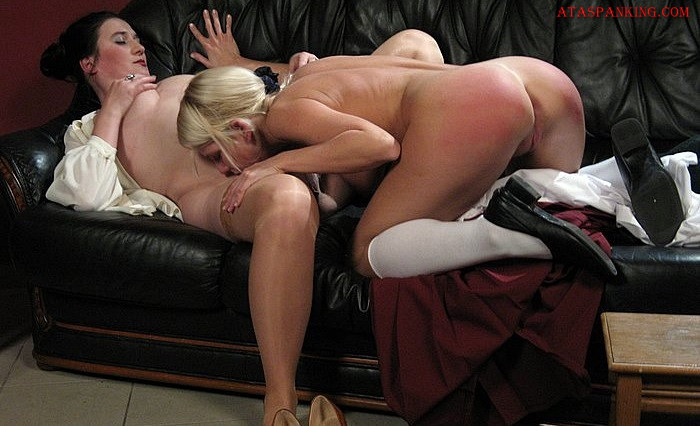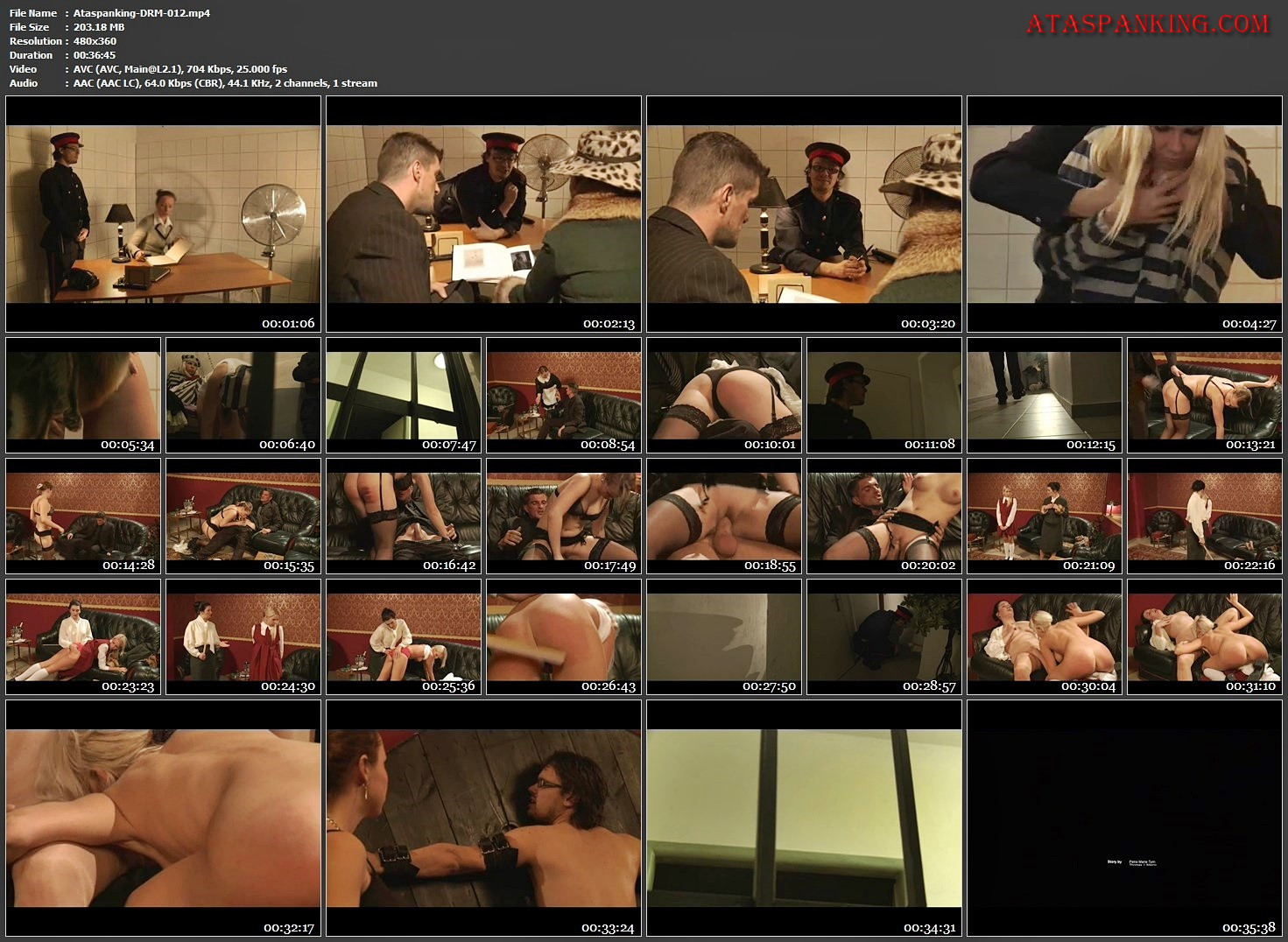 Dear viewers,
Today, together with us, you can witness what happened in a small south-American female prison. Its' director uses her own, quite specific practices how to gain sponsorship… Practices, which don't make the prisoners very happy. Moreover, this director is also unable to choose the right, trustworthy employees.
Don Escobar and Doňa Clara are, beyond dispute, the major donators – so the premium stuff is prepared for them.
But today, an uneasy choice is upon them. Don Escobar chooses a petite blonde, doňa Clara is indecisive. She orders two girls, and after a detailed examination, during which the girls have to go completely naked, she finally chooses one of them. 'And I want her dressed as a schoolgirl, got it?' – are her last words before she leaves the room.
In the meantime – Don Escobar's order – a cute maid is taking care of 'tiding up' the room. Don Escobar is not satisfied and bends the surprised girl over his knee, to show her naked butt a proper spanking. But that's nothing against her next – much bigger fail. During her tiding up, she accidently sweeps away his carefully prepared cocaine dose, prepared to cheer him up before next actions.
At this time, all fun stops. Don Escobar first gives the screaming and begging girl a proper caning, and then lets her kneel in front of him and do him a blowjob, after which he makes her sit on him and put the same thing she previously had in her mouth, into a very different place.
Satisfied, he meets Doňa Clara at the door, looking forward to punish the poor schoolgirl waiting for her inside.
Several actions follow: A uniform checking, then spanking on her bare bottom, spanking by a ruler on her palms, and finally the proper twenty-five strokes on her bare bottom.
But Doňa doesn't want to leave unsatisfied – so next thing we see is a crying girl, with her face deep between Doňa's thighs, affraid of another punishment, fulfilling Doňa's wish.
But what happens next, and which destiny is the mammonish guard going to meet – all that and much more you can see in our new movie 'Walk the Line'.
File Name : Ataspanking-DRM-012.mp4
File Size : 203.2 MB
Resolution : 480×360
Duration : 00:36:45
Video : AVC (AVC), 704 Kbps, 25.000 fps
Audio : AAC (AAC LC), 64.0 Kbps (CBR), 44.1 KHz, 2 channels, 1 stream
https://file.al/g53bw4juexjl/Ataspanking-DRM-012.zip.html?referer=ataspanking.com