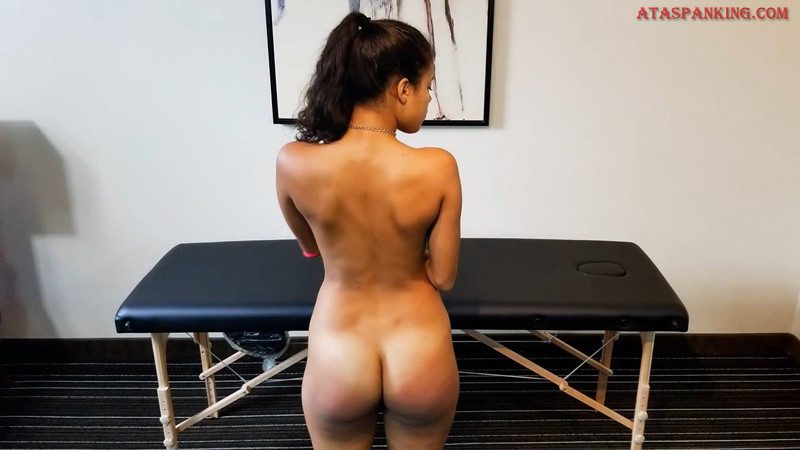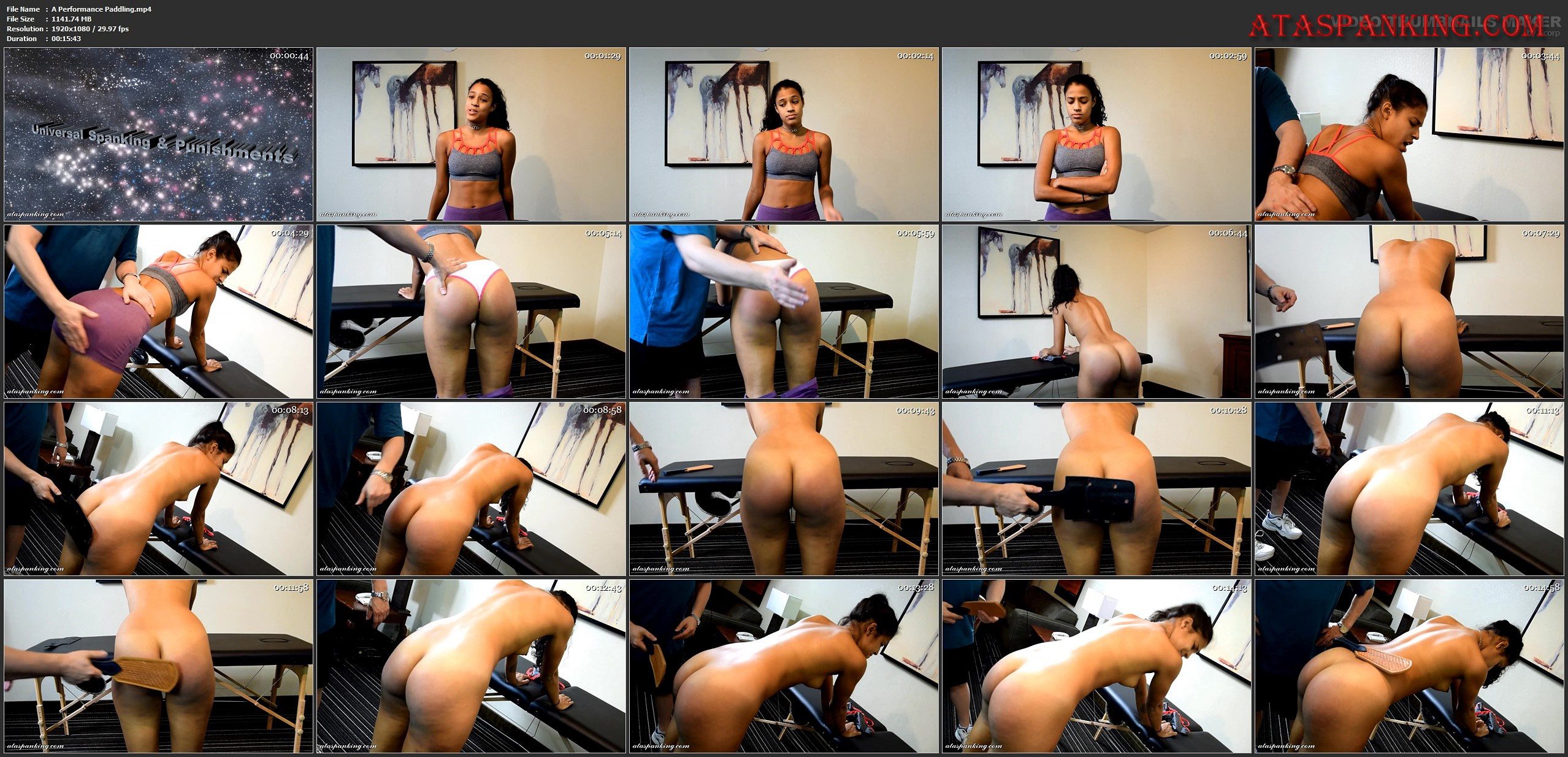 At the beginning of the season Cleo Divine was leading her high school basketball team in scoring and rebounds, sadly her stats had slipped and she'd been blaming all of the other players. Her poor performance had been seen in in her academics and in her tasks around the house. It comes as no surprise that she'd been spanked a few times at home in recent days, but those spankings didn't seem to really motivate the girl. Well, her Coach was very observant to the situation and although he rarely spanked anyone on the team anymore, he decided that he would be paddling Cleo on her bare bottom!
Coach hadn't had to spank Cleo since late last school year, though he knew that a spanking from a girl's Coach could truly motivate and have a different impact than spankings given at home. Cleo was told that she would be receiving corporal punishment and she was bent over a table for a very painful hand spanking! Cleo certainly had a beautiful bottom, it was a crying shame that it had to be put through such an ordeal. And while Coach knew that a hand spanking was almost always effective, his wisdom told him that he would need to paddle Cleo as well, and that is should be done on the bare!
Cleo first took swats with a wide leather paddle that had holes! Coach laid in those swats like he meant them, and he surely did. A second leather paddle was then used and this one was much heavier, it caused a great deal of pain for the girl on her backside, but she also knew that it was doing her good. Cleo was very sore, she had just taken a long spanking and a stern paddling! Though through it all, it appeared that the Coach really connected with the girl and she even asked if if there was a way to make sure that she could get back on track permanently,…and there certainly were some methods. Perhaps a girl should be careful what she asks for, because the answer may very well involve more strict corporal punishment!
File Name : A Performance Paddling.mp4
File Size : 1141.74 MB
Resolution : 1920×1080
Duration : 00:15:43
http://95.215.205.103/7573ae4a9bbab845/A_Performance_Paddling.mp4