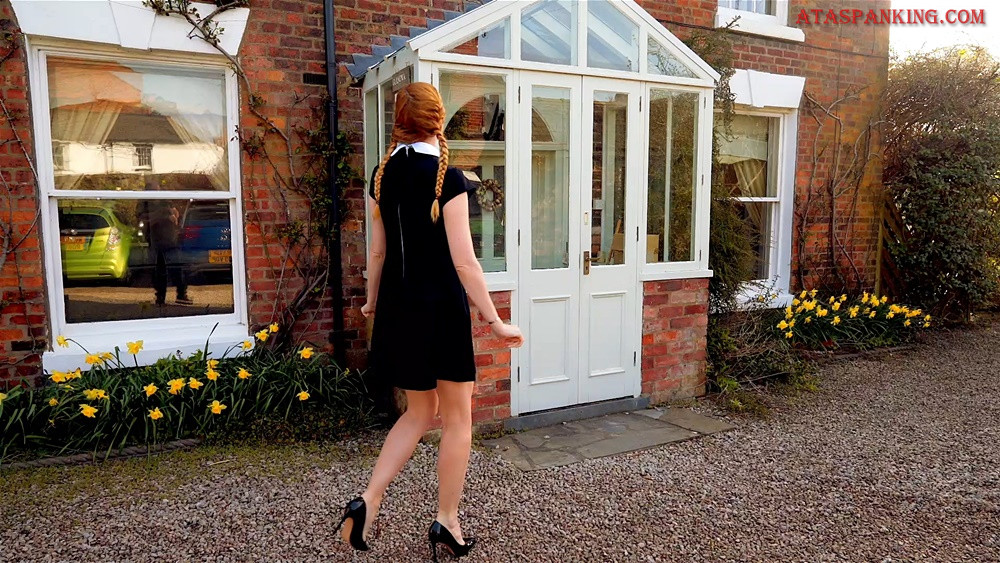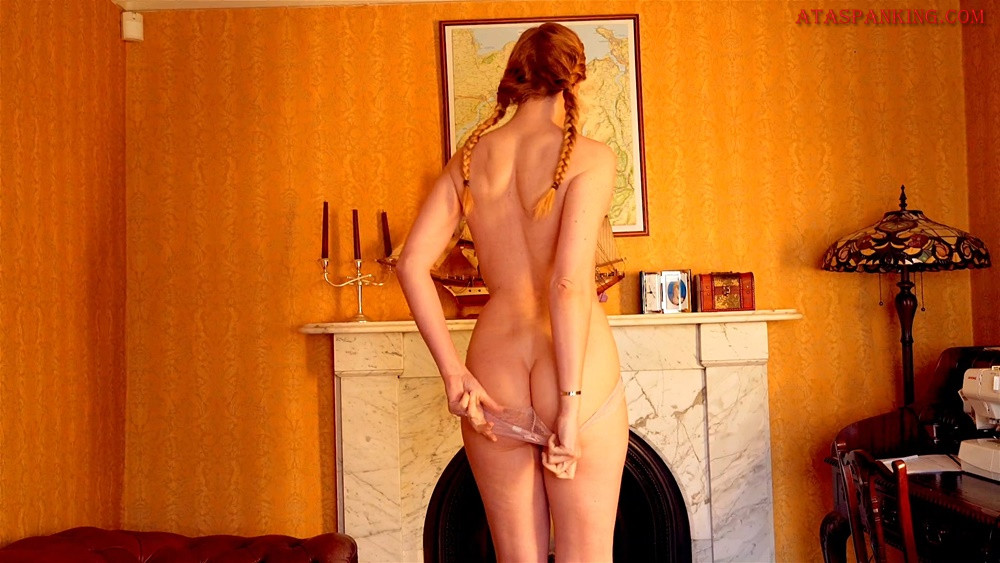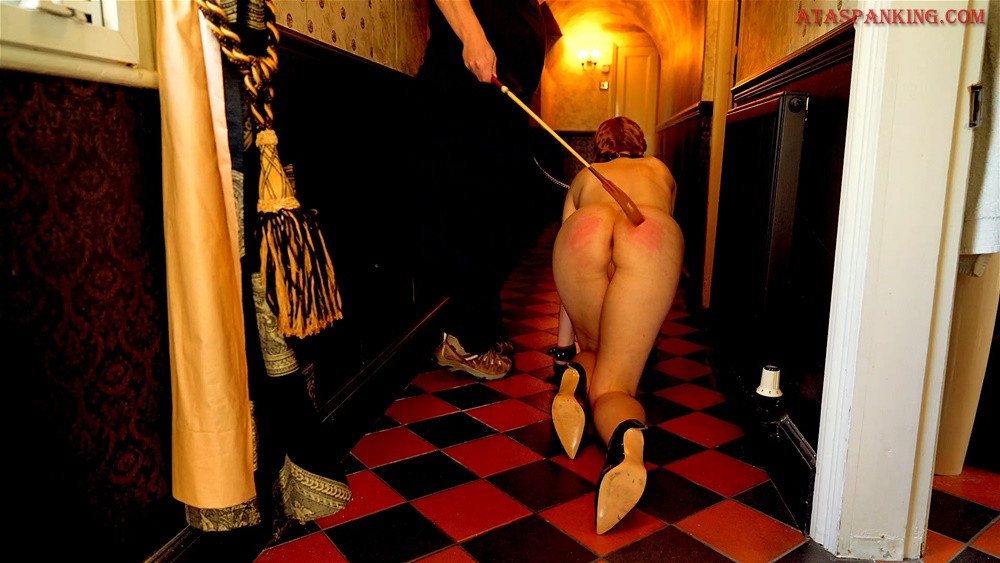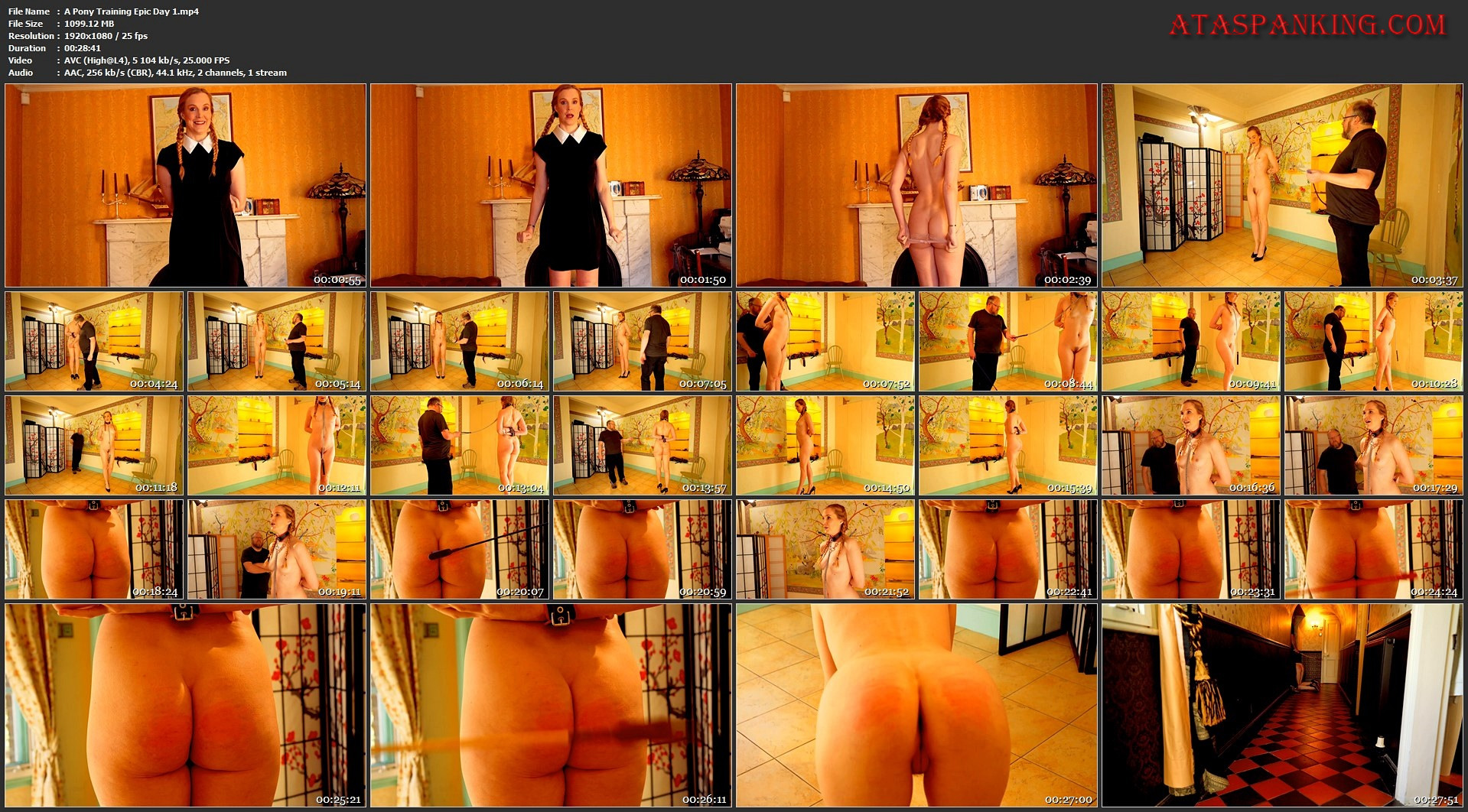 I've ALWAYS wanted to be a ponygirl, and this is my chance to train at the world-famous Pony Ranch with the renowned Pony Master as my trainer! I can't wait!
Smartly dressed in lace underwear, high heels and a conservative black dress with white collar, I arrive at the ranch. The Pony Master himself invites me into the study where he has me sign the contract, before telling me to take off all my clothes except for my high heels. From now on, I'm no longer a human, I'm a ponygirl, and perfect obedience is expected of me. I'm nervous and excited, and can't wait to get started on training. What will I be taught first?
Having been taken into the training room and had my hands cuffed out of the way behind my back, the first day's lesson is all about walking. Which sounds simple, but it isn't anywhere near as easy as it looked when I watched it on TV. In high heels, being led with a collar and leash, I'm quite wobbly to begin with, and the Pony Master punishes me liberally with his riding crop. After a lot of walking training (I'm getting quite dizzy!) it's time for me to recite the 12 ponygirl rules that I was sent before arriving at the Ranch. I thought I knew them perfectly, but it's much more difficult. reciting them naked in front of my new trainer. When I stumble over words, he punishes me even more with the riding crop. Then, finally, he tests out all his crops and whips on me, to decide which one will be most effective for training for in the future. The one he chooses is awfully painful! Then it's time for me to crawl on hands and knees to the stable where I'll be kept overnight. What an exciting first day of pony training! And what will tomorrow hold?
Please note, the full version of this storyline 'A Pony Training Epic' has already been released on my site, and is over an hour long. I'm releasing individual days for anyone who doesn't want the entire feature-length version.
Amelia Jane Rutherford, Hywel Phillips
File Name : A Pony Training Epic Day 1.mp4
File Size : 1099.12 MB
Resolution : 1920×1080
Duration : 00:28:41
Video : AVC, 5 104 kb/s, 25.000 FPS
Audio : AAC, 256 kb/s (CBR), 44.1 kHz, 2 channels, 1 stream
http://95.215.205.103/bb5865cd1cf665a5/A_Pony_Training_Epic_Day_1.mp4