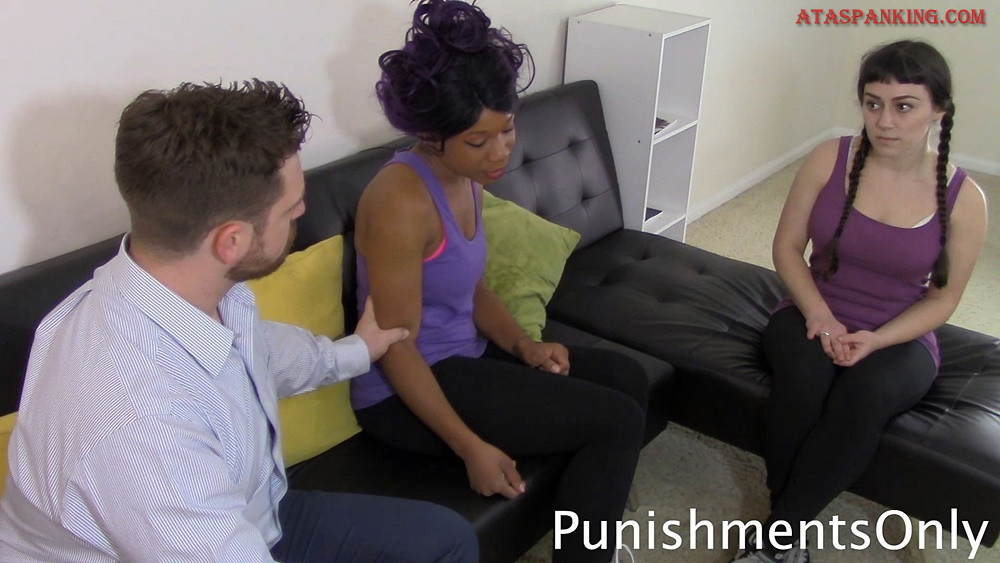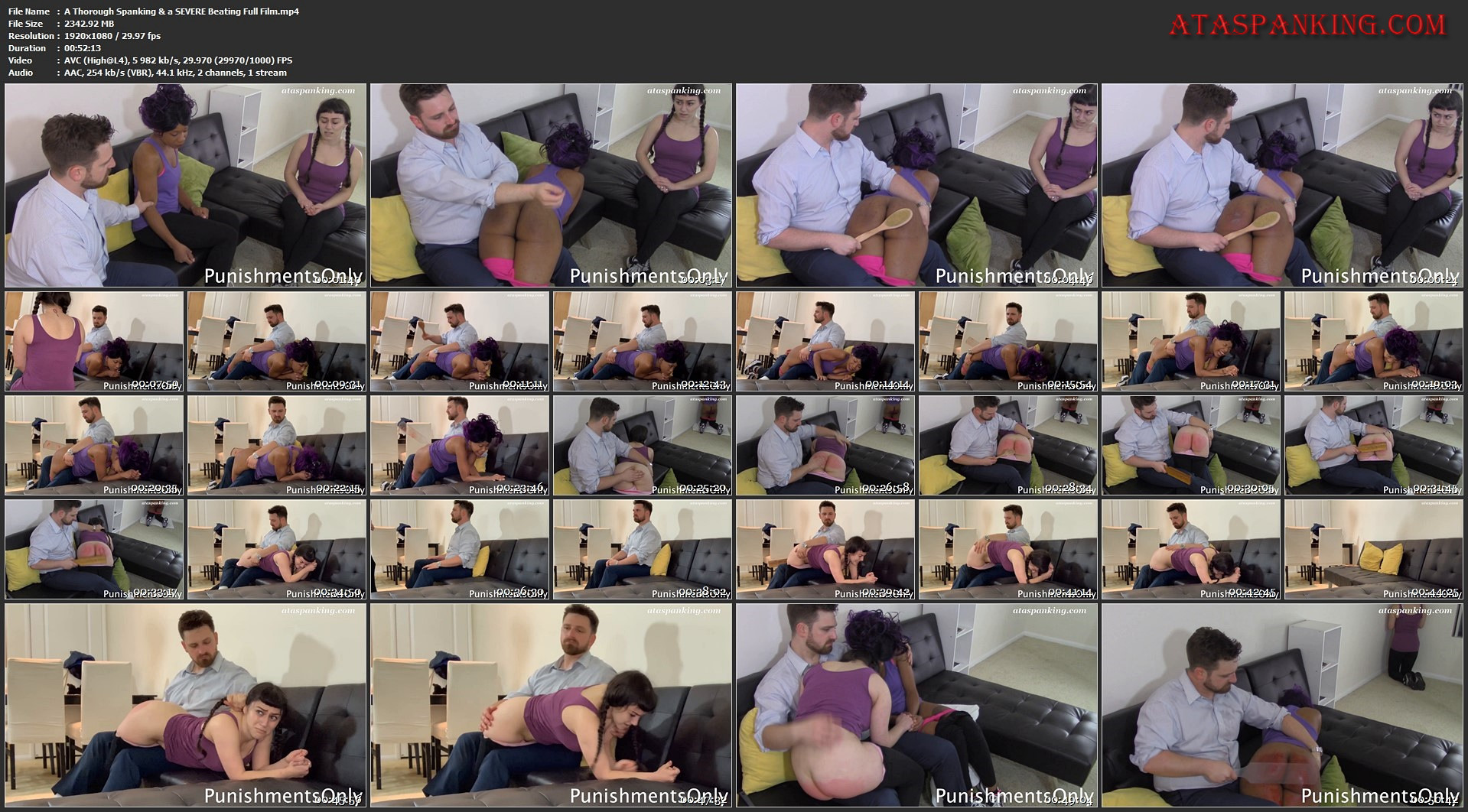 When Cupcake had asked to lend my car to her friend Elori, I gave her a simple answer: no. So as you can imagine, I wasn't too happy when I heard that Elori had crashed my car.
Fast forward a little, I bring home both girls and sit them down for a stern lecture. Elori should know better than to let Cupcake lend her my car when she knows my answer is no — she's going to get a very thorough spanking. But first, she has to watch as I address the matters for which Cupcake is in trouble: she lied to me, and she very deliberately disobeyed me. These are not issues I take lightly.
As Cupcake focuses on Elori's crash instead of her shocking disobedience, and knowing her and her high pain threshold as I do, I decide that spanking the disobedience out of her is going to take *SEVERE* measures. I don't waste any time, and begin with full swats with the heavy bath brush.
Somehow, Cupcake's legendary stubbornness is able to give the bath brush a serious run for its money. It's clear that Cupcake is pissed off at Elori for crashing, as if that's to blame for her being in trouble, and she doesn't want to give me the satisfaction of humbling her in front of Elori. Too bad. I am determined to beat her bottom into a pulp if that's what it takes to break her will. She fragrantly disobeyed me and involved her friend, so I'm determined to effectively communicate that I do not stand for such behavior.
Finally, after hundreds upon hundreds upon hundreds of brutal swats with the bath brush — often delivered in rapid procession — Cupcake's tough shell of pride cracks and crumbles. And with it goes her stoicism, as the hardheaded girl is finally made to react like she's in pain and embarrassed. But it's not enough to simply her to accept the indignity of being spanked over my knee in front of Elori. "A spanking doesn't start until you want it to stop" is a favorite saying of mine, and as long as it took, Cupcake has only just now started acting like she wants it to stop. So her spanking has only just now started.
I continue to spank the daylights out of her with the bath brush, occasionally switching in my hand just for good measure, and soak in the satisfaction of having defeated Cupcake's obstinacy. Finally, it is time to take the heavy lexan (clear plastic) paddle to Cupcake's severely swollen and beaten bottom. I give her a dozen or so at the beginning, and then I have her begin counting from 1 all the way up to 100.
At long last, it is time for Elori to be spanked.
Elori and Cupcake switch places, and I quickly take Elori over my knee and pull down her pants. I lecture and scold her for a minute, then I begin to spank her with my hand. Punishments in my house do not begin with a warm up, and the smacks I administer upon Elori's cold and unspanked bottom are forceful. It doesn't take long before they begin landing in rapid procession, as I hold Elori down firmly — it's easy when the girl is only 4'8! — and spank her methodically.
Not having Cupcake's pain tolerance, I decide that while Elori needs to be disciplined with more than just my hand, I use a good solid rubber spatula on her instead of the bath brush. This continues on for awhile, and then I decide to use the wooden paddle on Elori. 50 severe swats are administered as Elori is made to count, her voice quivering and her bottom throbbing.
Determined to leave an extra long lasting impression on both girls, I give them both final hand spankings on their extra tender and sensitive bottoms. Once this is over, I take them both into my arms, comforting them, while also making sure they both understand that discipline is administered out of love, and with their best interests in mind. I reassure them that their punishment is over, but that they need to know to expect a spanking when they get out of line.
Cupcake SinClair, Elori Stix, Loren
File Name : A Thorough Spanking & a SEVERE Beating Full Film.mp4
File Size : 2342.92 MB
Resolution : 1920×1080
Duration : 00:52:13
Video : AVC, 5 982 kb/s, 29.970 (29970/1000) FPS
Audio : AAC, 254 kb/s (VBR), 44.1 kHz, 2 channels, 1 stream
http://95.215.205.103/e476435cea9a30d5/A_Thorough_Spanking_&_a_SEVERE_Beating_Full_Film.mp4