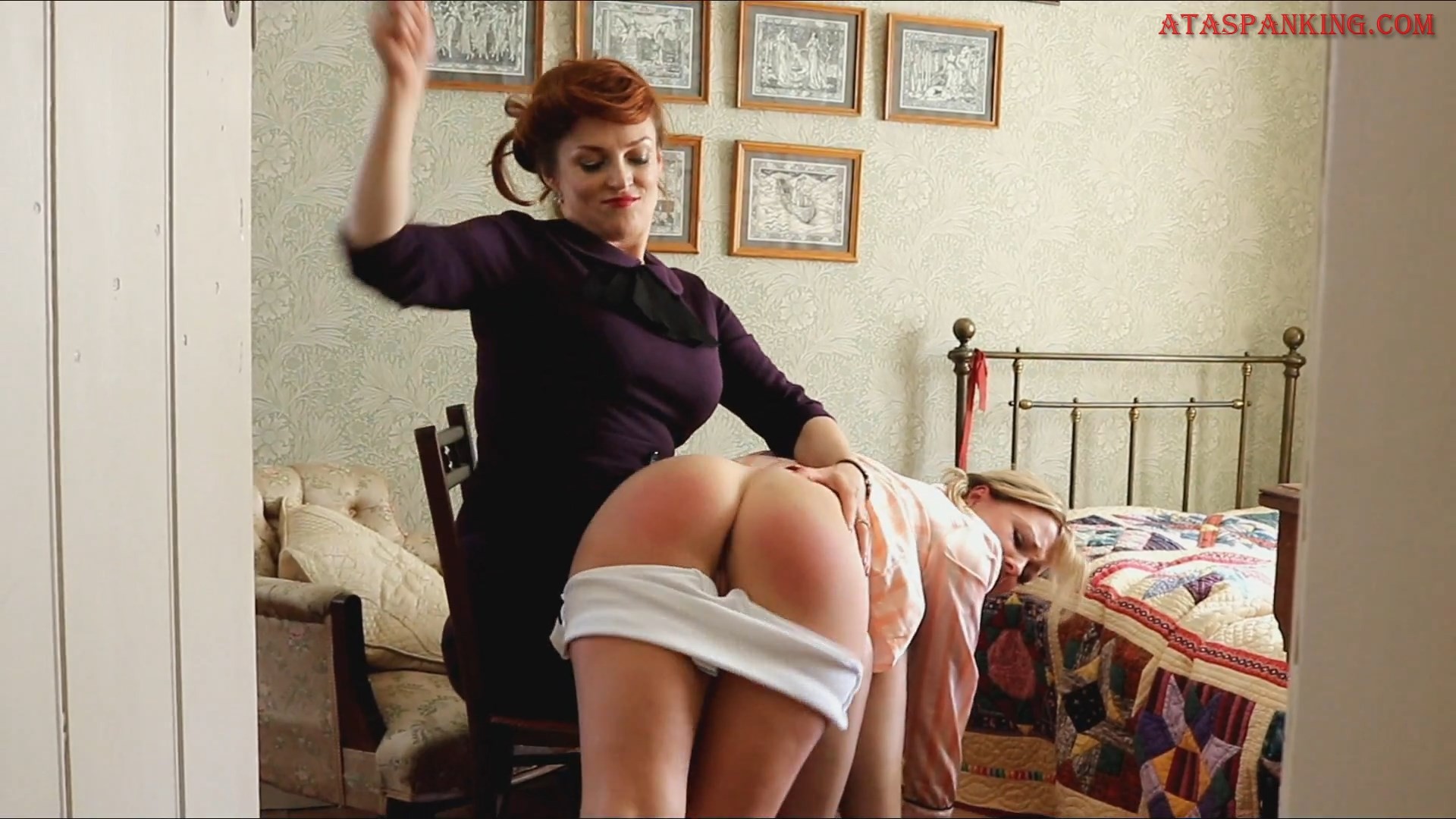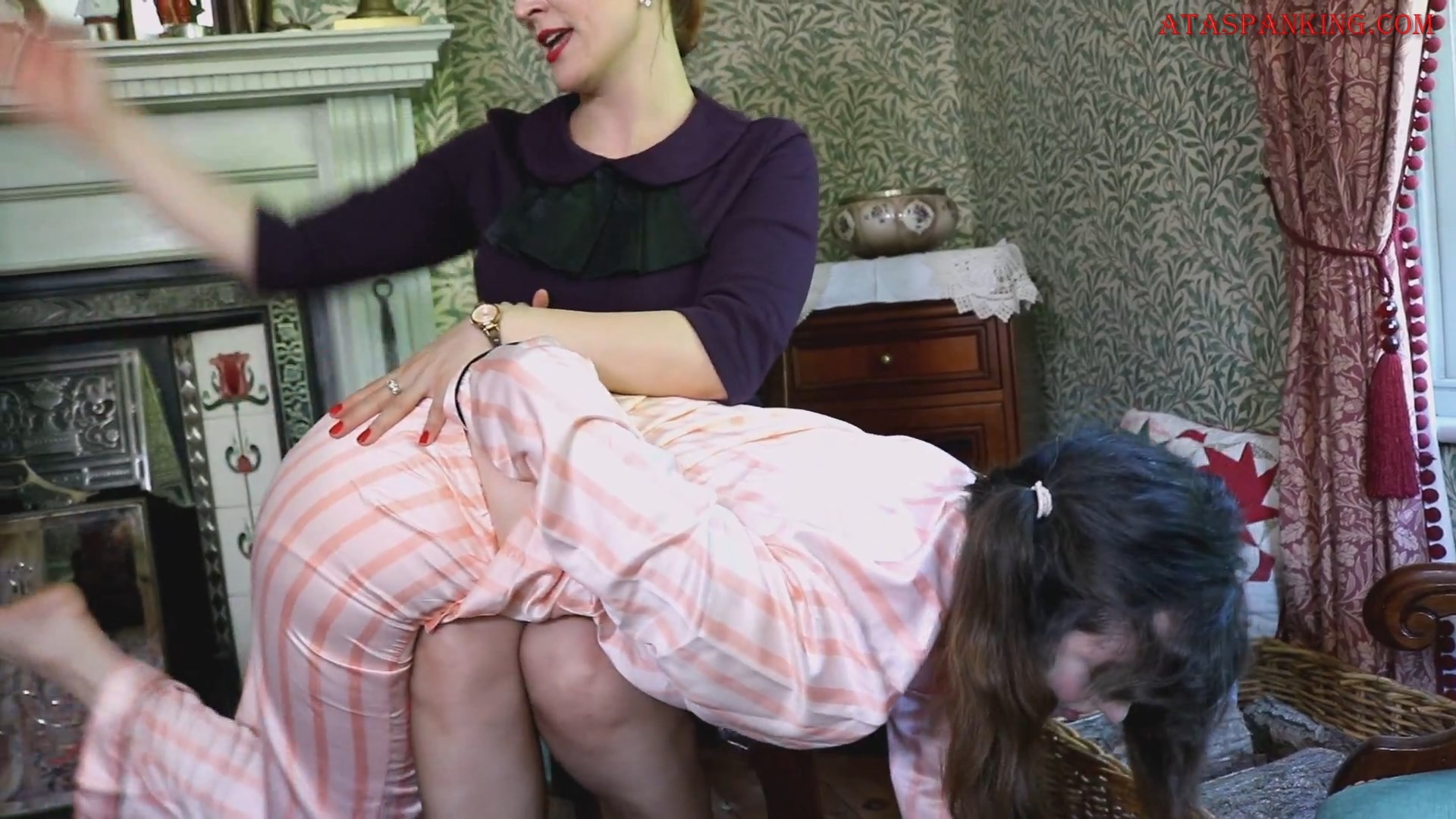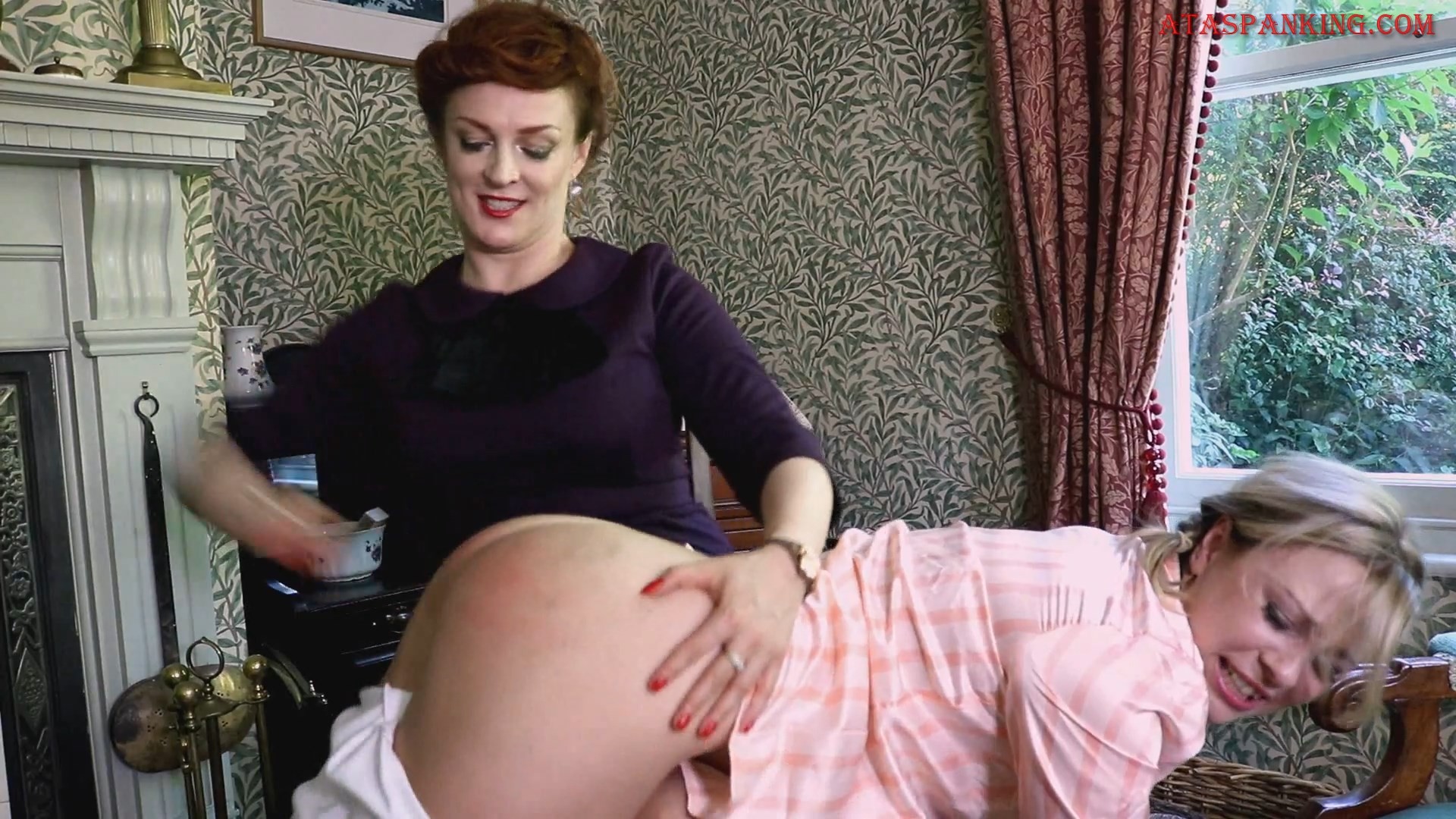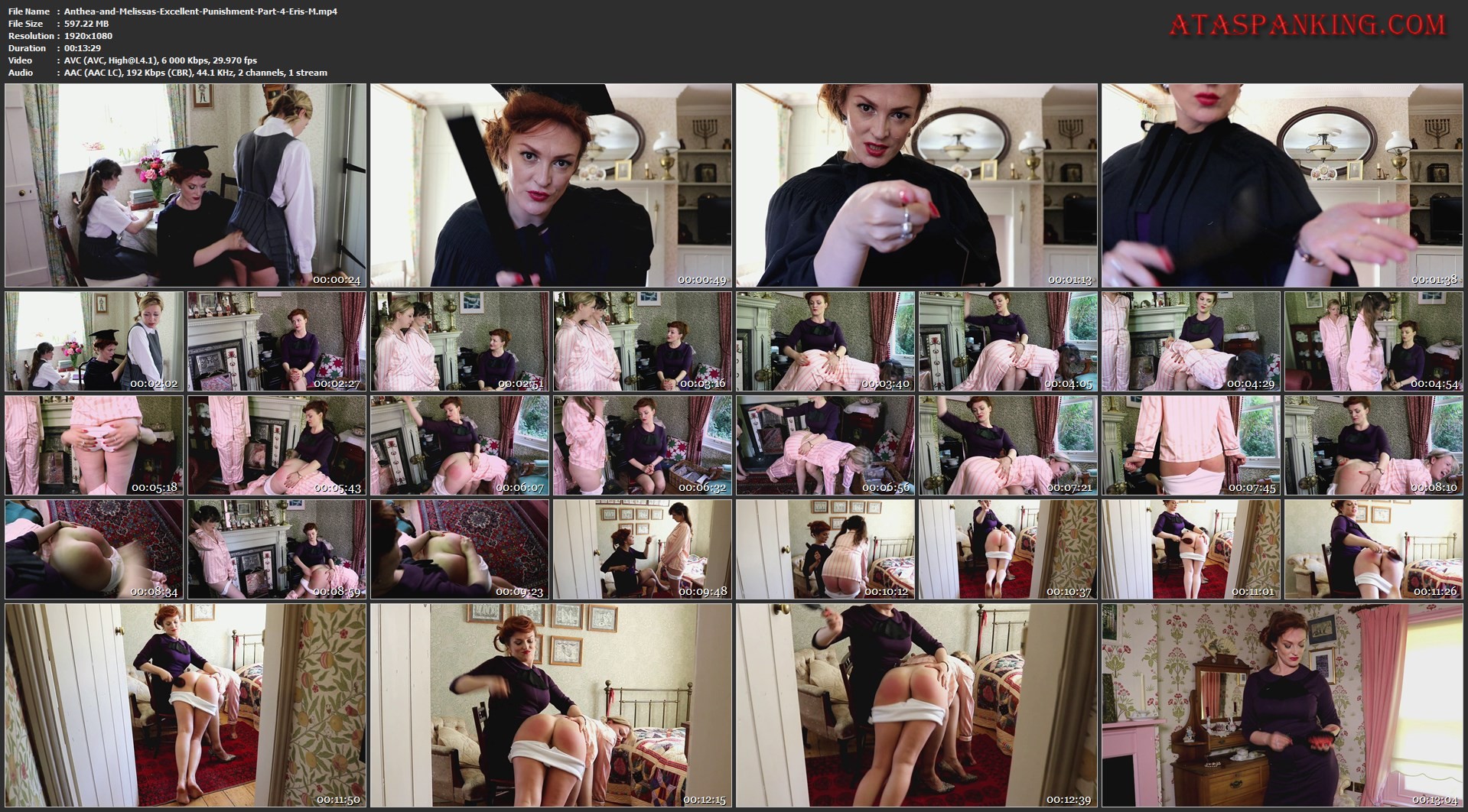 How much pain and humiliation can these girls take? here we are onto the second day of punishment, at bedtime.
They've been called to the living room in their pajamas, ready for bed. But of course, they wont' be sent to bed until Miss Martinet has ensured they both boast a very stingy, uncomfortable red bottom.
After all, you want them to "sleep over it", don't you?
Miss Martinet knows that the way to get through to such misbehaved characters is to humiliate them at length, and take the comfort and intimacy of bedtime from them too.
They get scolded and reprimanded, and once more, with a glint in her eye. Eris turns them over her stockinged lap and whacks, mercilessly. They also get dragged upstairs and spanked right in their own bedrooms!! There is no rest for the wicked, is there.
Miss Martinet's methods are shown to work as the girls demeanors crumble further into a docile mess. They are really just wishing it would all stop!
And stop it will. when Miss Martinet has been satisfied. And is she hard to satisfy! And isn't she enjoying it.
Eris Martinet, Kate Anne, Lucy Lauren
File Name : Anthea-and-Melissas-Excellent-Punishment-Part-4-Eris-M.mp4
File Size : 597.22 MB
Resolution : 1920×1080
Duration : 00:13:29
Video : AVC (AVC), 6 000 Kbps, 29.970 fps
Audio : AAC (AAC LC), 192 Kbps (CBR), 44.1 KHz, 2 channels, 1 stream
http://95.215.205.103/2dd2295c6723b534/Anthea-and-Melissas-Excellent-Punishment-Part-4-Eris-M.mp4