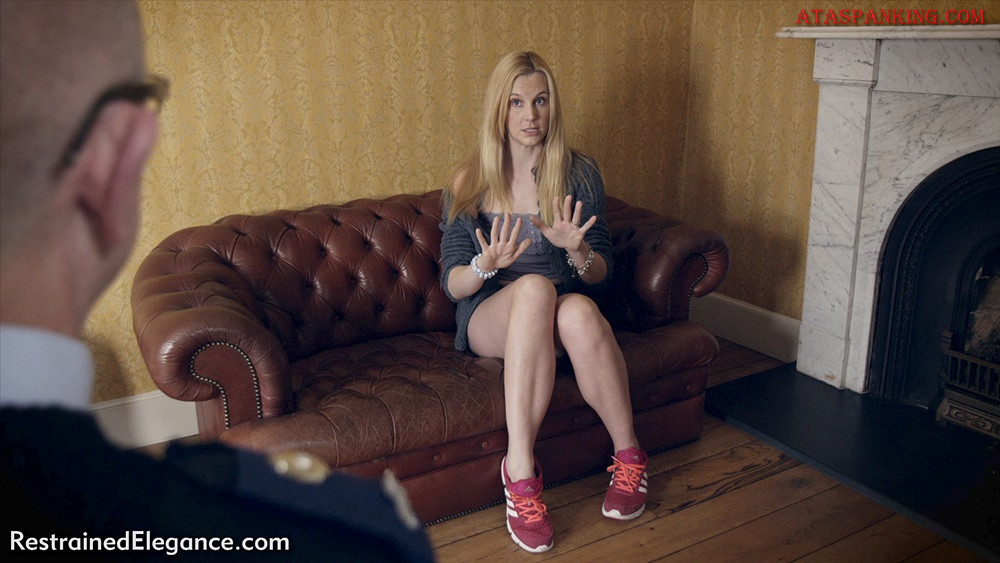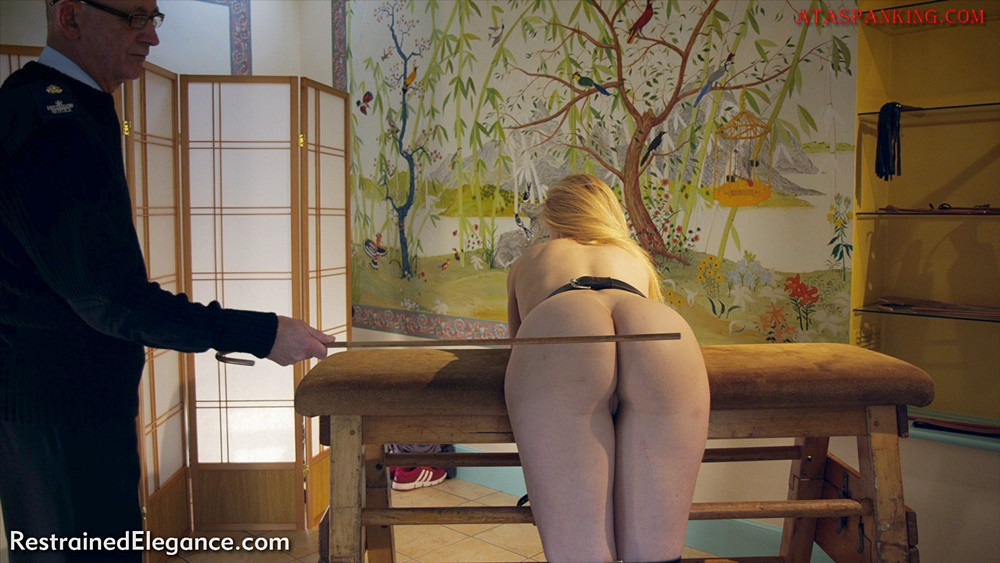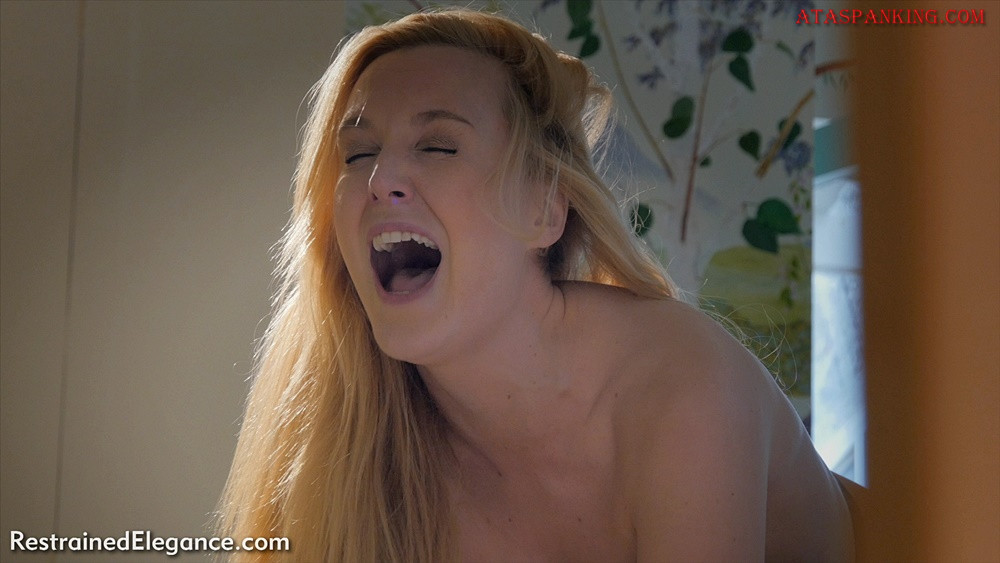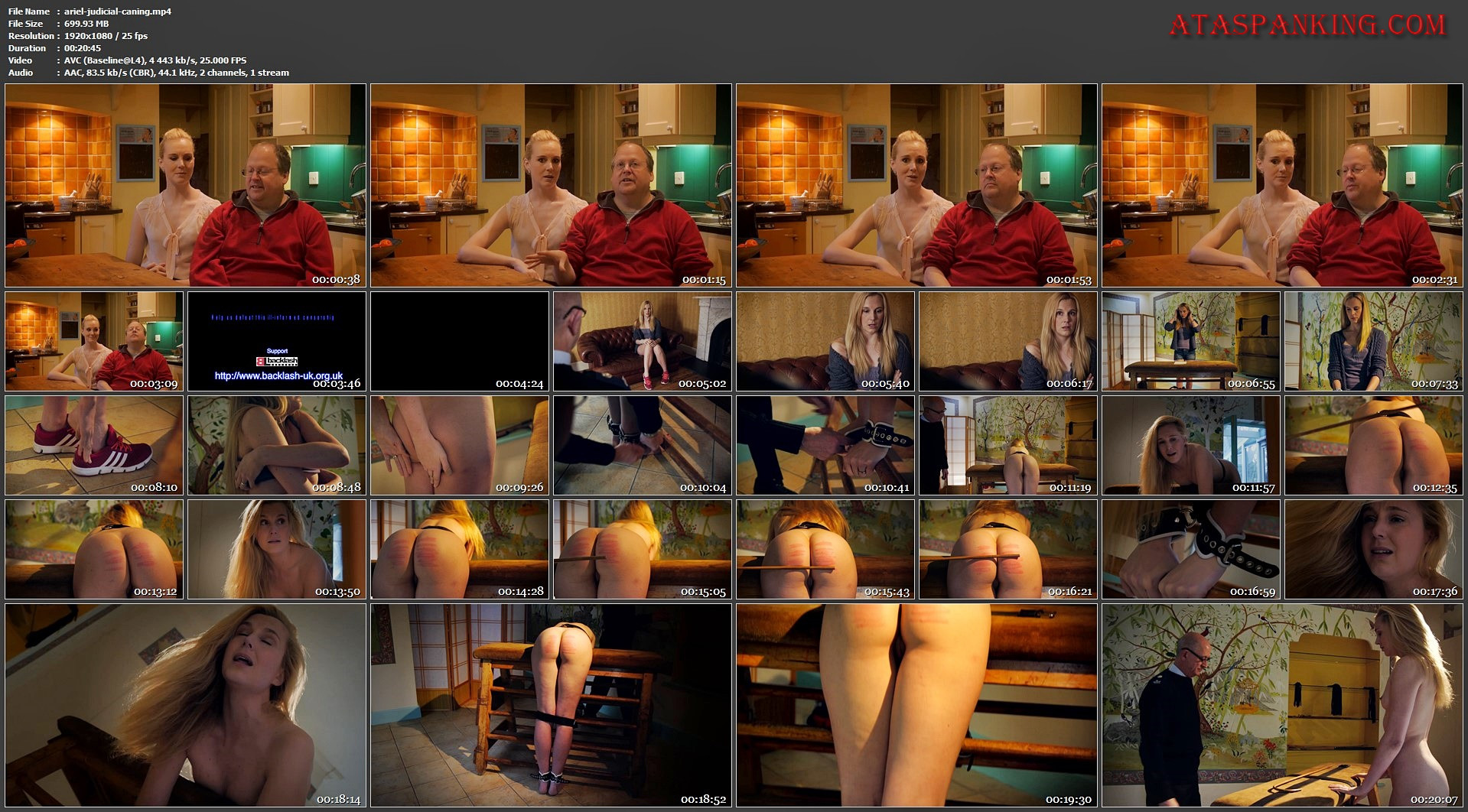 To avoid prison, Ariel Anderssen submits to a 24-stroke judicial caning on the bare bottom. Officer Michael Stamp orders her to strip naked, then straps her to a spanking bench for punishment.
A film produced by Ariel Anderssen and Hywel Phillips of Restrained Elegance, this judicial caning is being released for free under Creative Commons in protest against the ridiculous new censorship laws surrounding UK porn. At the start of the film, Ariel and Hywel explain how British spanking porn is taking a serious punishment from video regulator ATVOD – any film which shows pain that goes beyond 'transient and trifling' is in the firing line. And Ariel's caning is certainly one that'll leave the censors reeling.
Ariel – who you'll know from her amazing work on Dreams of Spanking as Amelia Jane Rutherford – plays the naïve backpacker who accidentally carries drugs through international borders. Strict customs officer Michael Stamp discovers marijuana in her bag and confiscates it, before offering her a terrifying choice: go to prison, or face a 24 stroke judicial caning. Ariel swallows her fear and opts for the caning.
She is stripped naked, and firmly secured to a spanking bench – cuffed at the wrists and ankles, with her thighs belted tight together. As her humiliation grows, Michael delivers the first stinging stroke to her bare bottom. Crack – one bright red stripe appears, and Ariel screams in pain, steeling herself for further whacks. With each stroke, she cries out in agony, and tenses against her restraints. She can't squirm and can't escape as Mr Stamp delivers the severe caning. With plenty of slow motion and close-up shots of Ariel's beautiful bottom getting marked with bright red stripes, by the time exhausted Ariel receives her 24th stroke it's clear that her crime is a mistake she won't be repeating in a hurry.
Amelia Jane Rutherford, Hywel Phillips, Michael Stamp
File Name : ariel-judicial-caning.mp4
File Size : 699.93 MB
Resolution : 1920×1080
Duration : 00:20:45
Video : AVC, 4 443 kb/s, 25.000 FPS
Audio : AAC, 83.5 kb/s (CBR), 44.1 kHz, 2 channels, 1 stream
http://95.215.205.103/10d58f9428e9abd4/ariel-judicial-caning.mp4