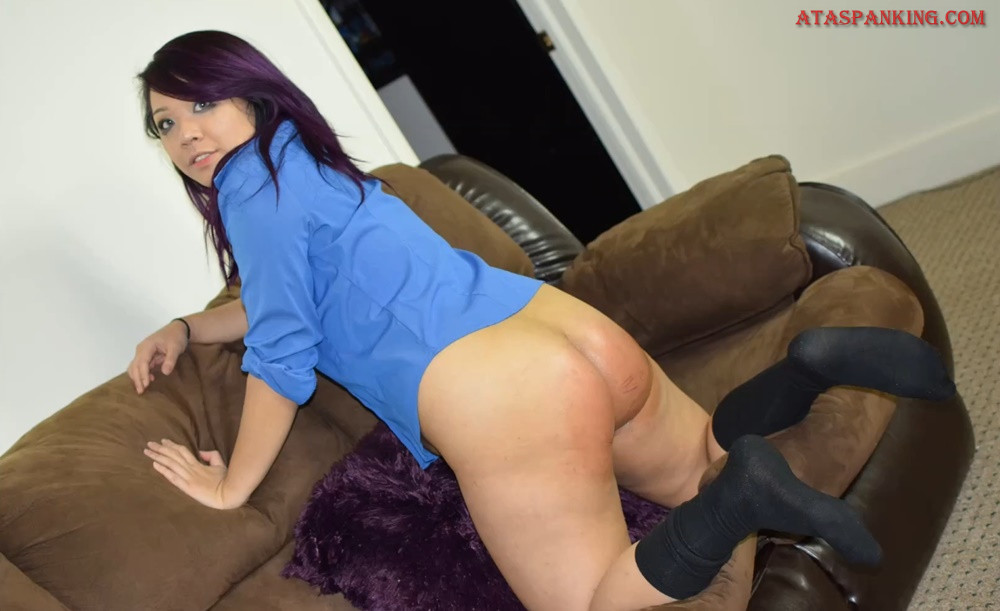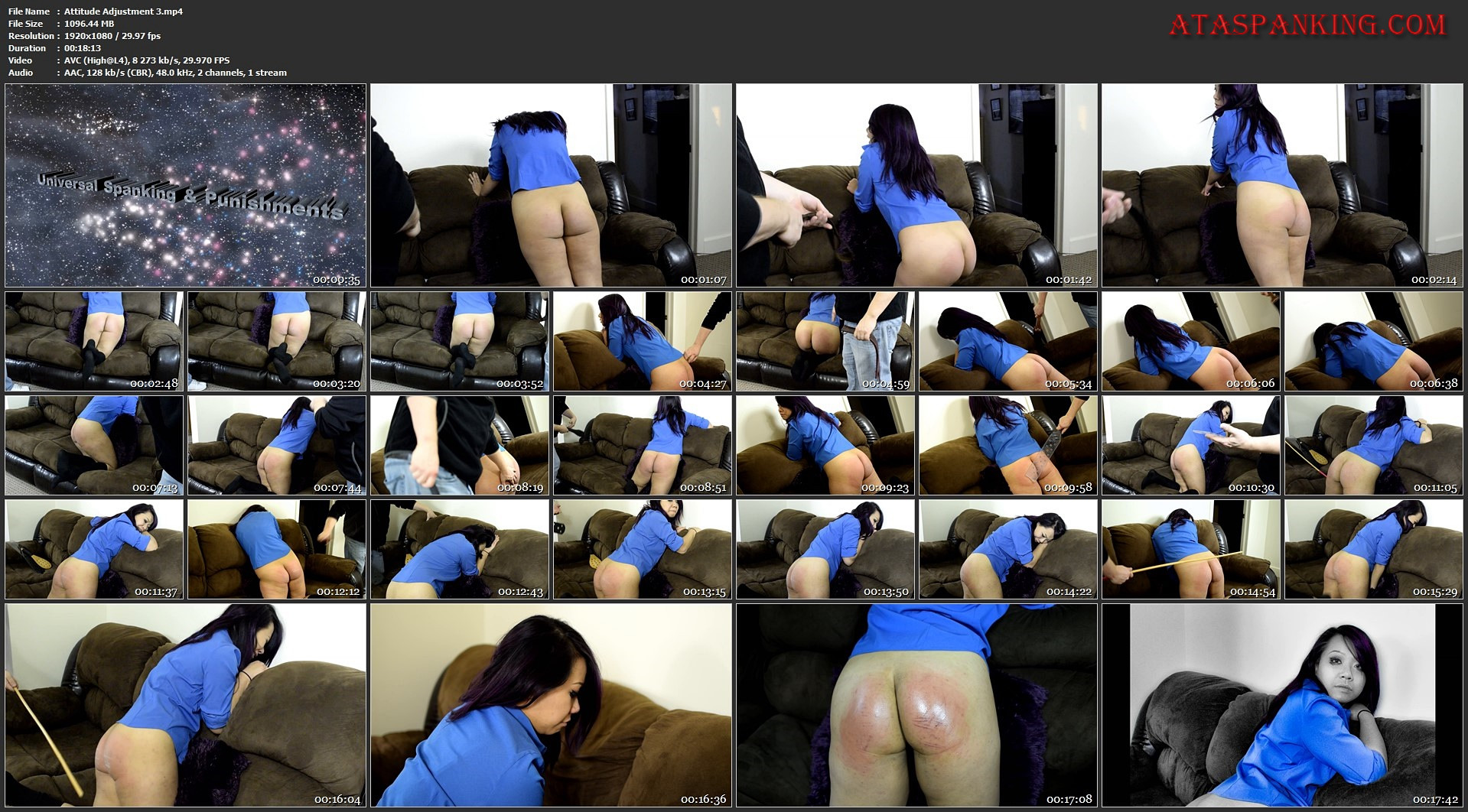 This is the third video in the "Attitude Adjustment" series and features Cheshire Smiles who can be seen in some of our previous features ("Justice is Served" and the "Desire" trilogy). The "Attitude Adjustment" series is all about the spanking,…hard licks without any stories, just beautiful bottoms taking corporal punishment, often to the point of tears!
Cheshire knows all about tears and crying, and who can blame her,…she was spanked hard and most girls would shed a tear or two if they had to take a spanking like Cheshire did. Her adjustment starts out with repeated strokes with the belt, followed by a strapping from a London Tanner strap and a prison strap! Her buns are on fire right from the start of this session and it only gets worse for Cheshire as things go along. Next, Cheshire feels the heat get turned up a notch when she struggles through the Canadian Prison Strap, followed up by swats with a long lexan paddle with holes that takes this beautiful girl to tears.
Usually, tears happen near the end of a spanking, unfortunately for Cheshire she still had to endure more corporal punishment before this session was complete. The razor strap kept her bare bottom nice and hot and more swats with a second lexan paddle was almost too much for Cheshire! However, she was determined to better herself and accept the adjustment, though the smacks with the rubber strap with holes hurt severely! The hardest parts were yet to come as Cheshire stayed kneeling for the jokari paddle with holes and finally the cane. The combination of the wooden paddle slapping across her exposed cheeks along with the cruel cuts of the cane brought Cheshire to tears yet again. Thankfully,…for her,…the spanking did indeed adjust her attitude and the session was a success!
File Name : Attitude Adjustment 3.mp4
File Size : 1096.44 MB
Resolution : 1920×1080
Duration : 00:18:13
Video : AVC, 8 273 kb/s, 29.970 FPS
Audio : AAC, 128 kb/s (CBR), 48.0 kHz, 2 channels, 1 stream
http://95.215.205.103/fb201ce7f49cec12/Attitude_Adjustment_3.mp4