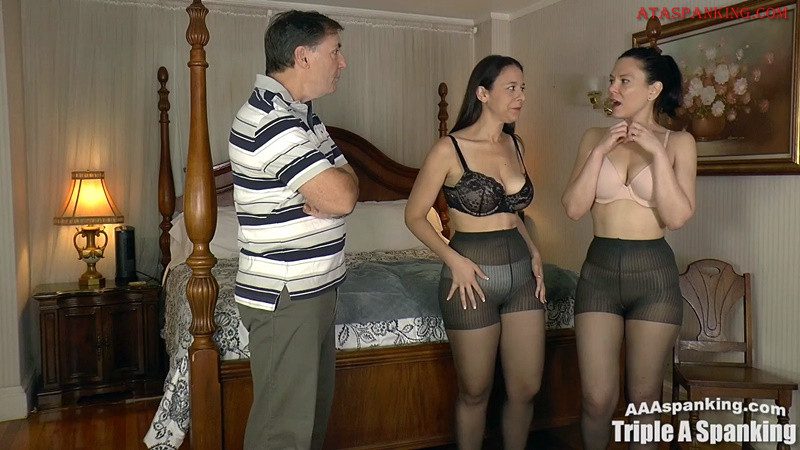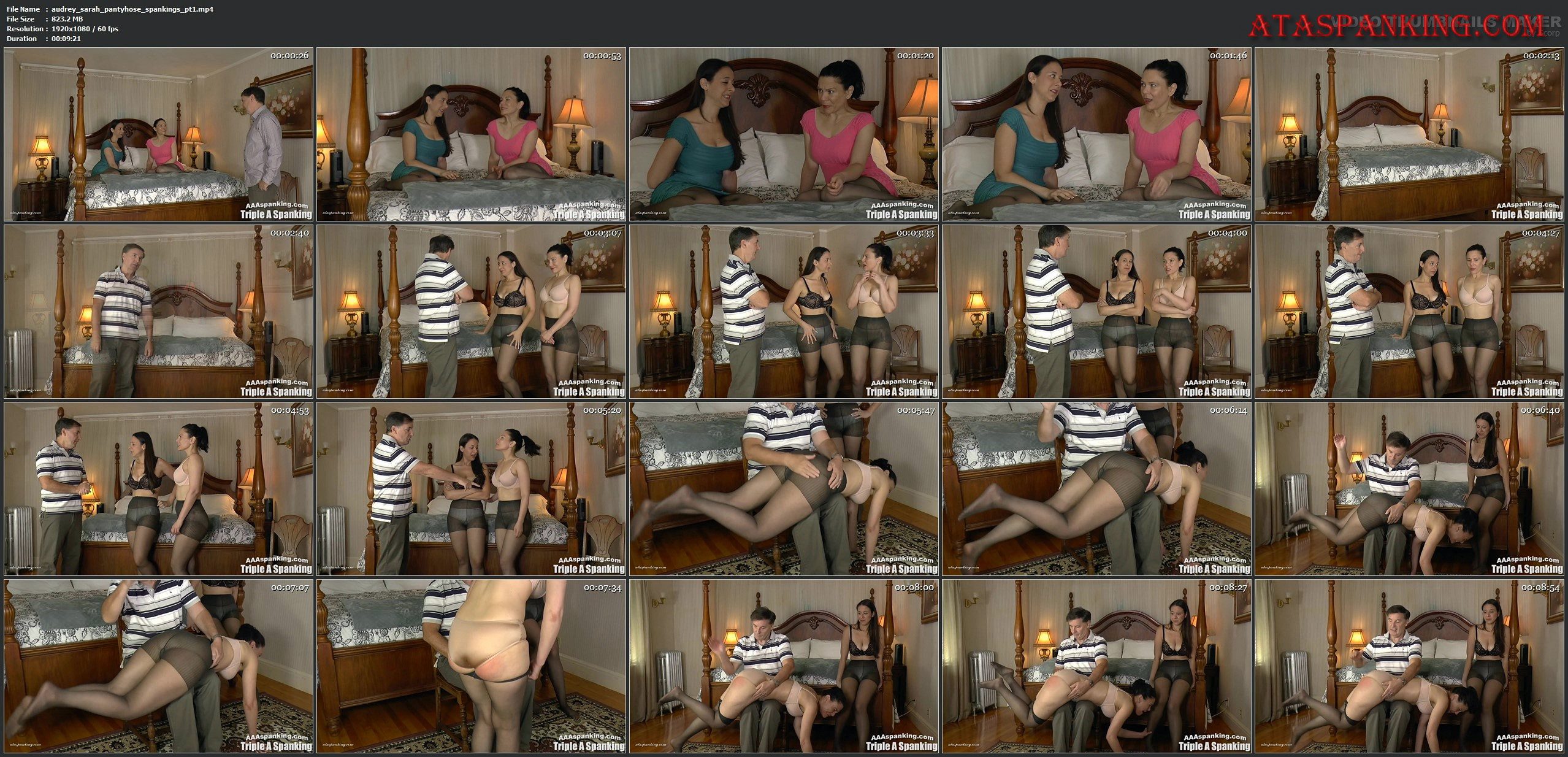 In this special custom film, Audrey and her friend Sarah have been left alone and in a position of trust for a long weekend while Sarah's stepdad goes on a business trip. However, these girls can not be trusted as they threw a wild party in his absence and failed to clean up in time. Their only saving grace was the one room they didn't defile… and that was the one he said "goodbye" to them days earlier.
He calls the girls to the room and they sheepishly appear in a state of undress, without skirts, showing their pantyhose and full-fitting panties. They are both scolded to which they find it all a little amusing, that is until stepdad reminds the girls how he deals with discipline under his roof. To teach them a lesson, he says they will both be spanked in front of each other in a most embarrassing fashion. He starts with Audrey, as poor Sarah watches the promised ritualistic spanking punishment begin. Audrey's buns are warmed over his lap with his hard hand smacking her cheeks on top of her tight panties and pantyhose… her bottom starts to redden quickly. She is then asked to remove her pantyhose and assume the position again as the spanking and scolding continue. Neither girl expected to be spanked on the bare bottom, but he gleefully berates them both, reveling in their humiliation, continuing to spank Audrey in a more embarrassing position with her legs splayed, bared and exposed.
Once finished, Audrey then watches Sarah go through the same embarrassing ritual before he leaves both young madams to reflect on their poor behavior. They rub and soothe their burning red bottoms before dressing and are told to go help him clear up his home.
Audrey Sugarsmak, John Osborne, Sarah Gregory
File Name : audrey_sarah_pantyhose_spankings_pt1.mp4
File Size : 823.2 MB
Resolution : 1920×1080
Duration : 00:09:21
http://95.215.205.103/549273b099c53e84/audrey_sarah_pantyhose_spankings_pt1.mp4