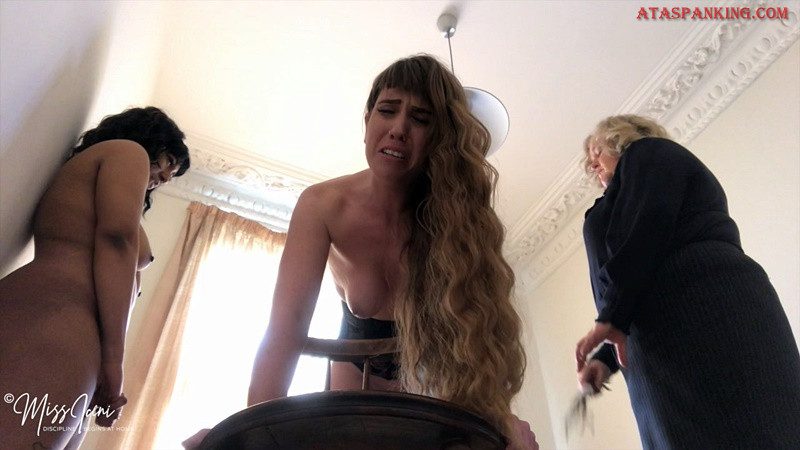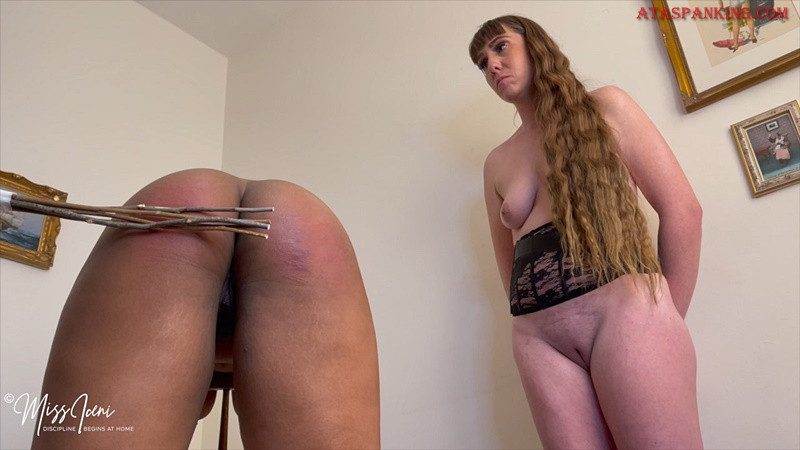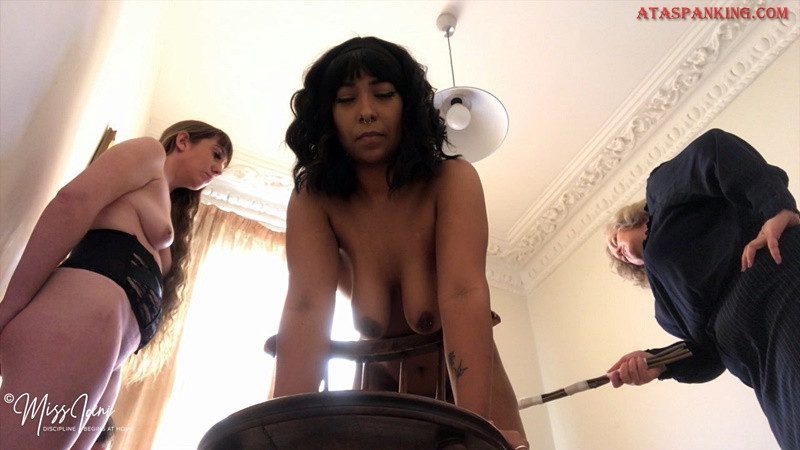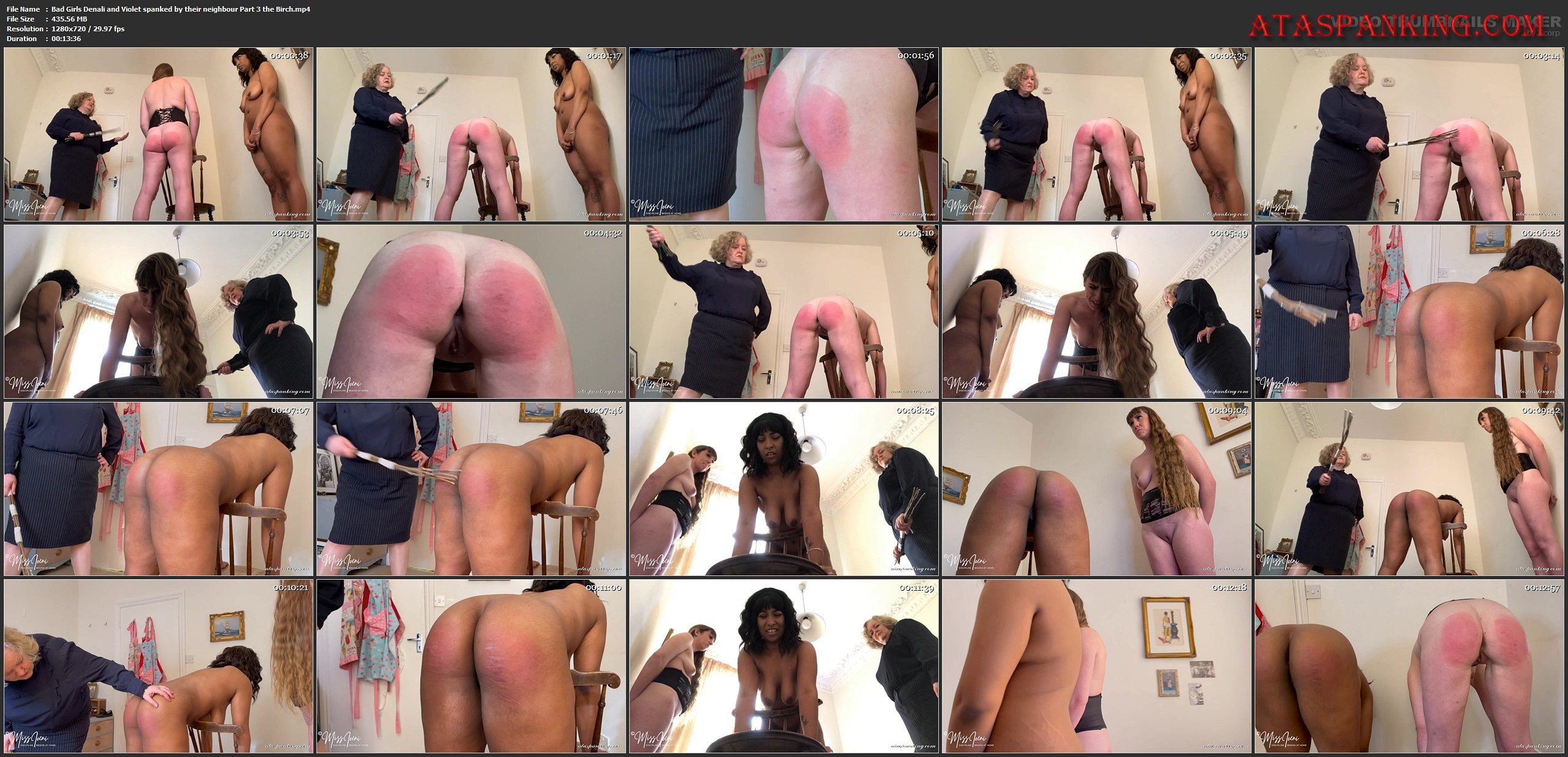 Violet and Denali have been out all night, and on their return, worse for wear, they trashed several gardens, broke flower pots, and woke several neighbours, including the fearsome Miss Iceni, who is very involved in the local neighbourhood protections scheme. Hung over, and regretting their escapade, they are horrified when the doorbell goes, and it turns out to be Miss Iceni, here to offer them a stark choice: Either they pay for their terrible behaviour, or they will face the wrath of the neighbours. She asks where is a suitable room for their punishment to be carried out, then orders her to strip and join her in the other room.
In part One they are put across Miss Iceni's knee and given a good, no-nonsense hand spanking.
In Part Two they take a slipper spanking.
Here, in Part Three it is time for them to meet the fearsome birch, and take 18 strokes each.
File Name : Bad Girls Denali and Violet spanked by their neighbour Part 3 the Birch.mp4
File Size : 435.56 MB
Resolution : 1280×720
Duration : 00:13:36
Bad_Girls_Denali_and_Violet_spanked_by_their_neighbour_Part_3_the_Birch.mp4