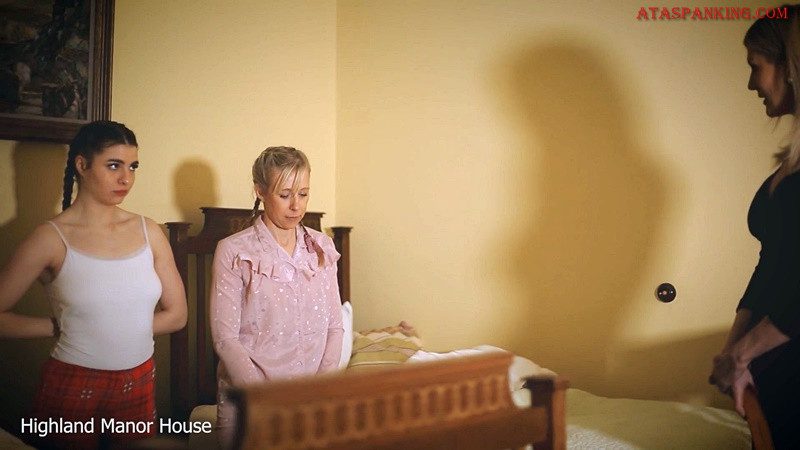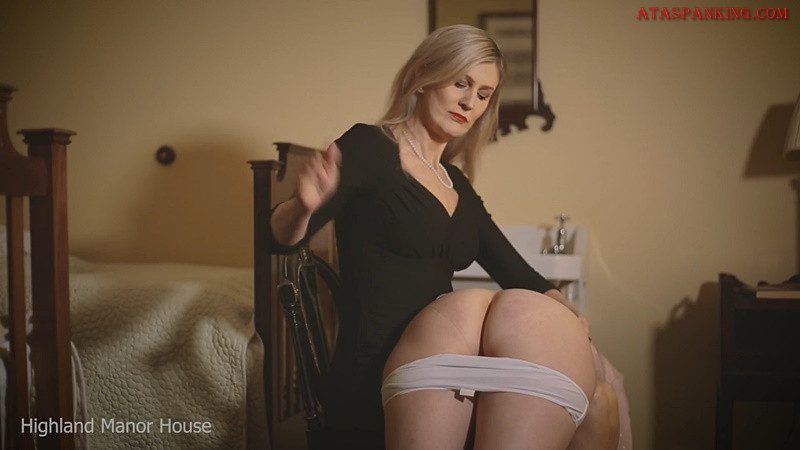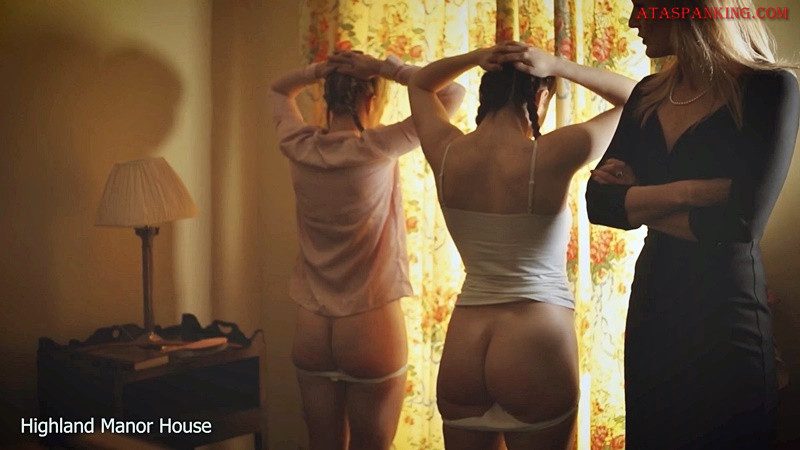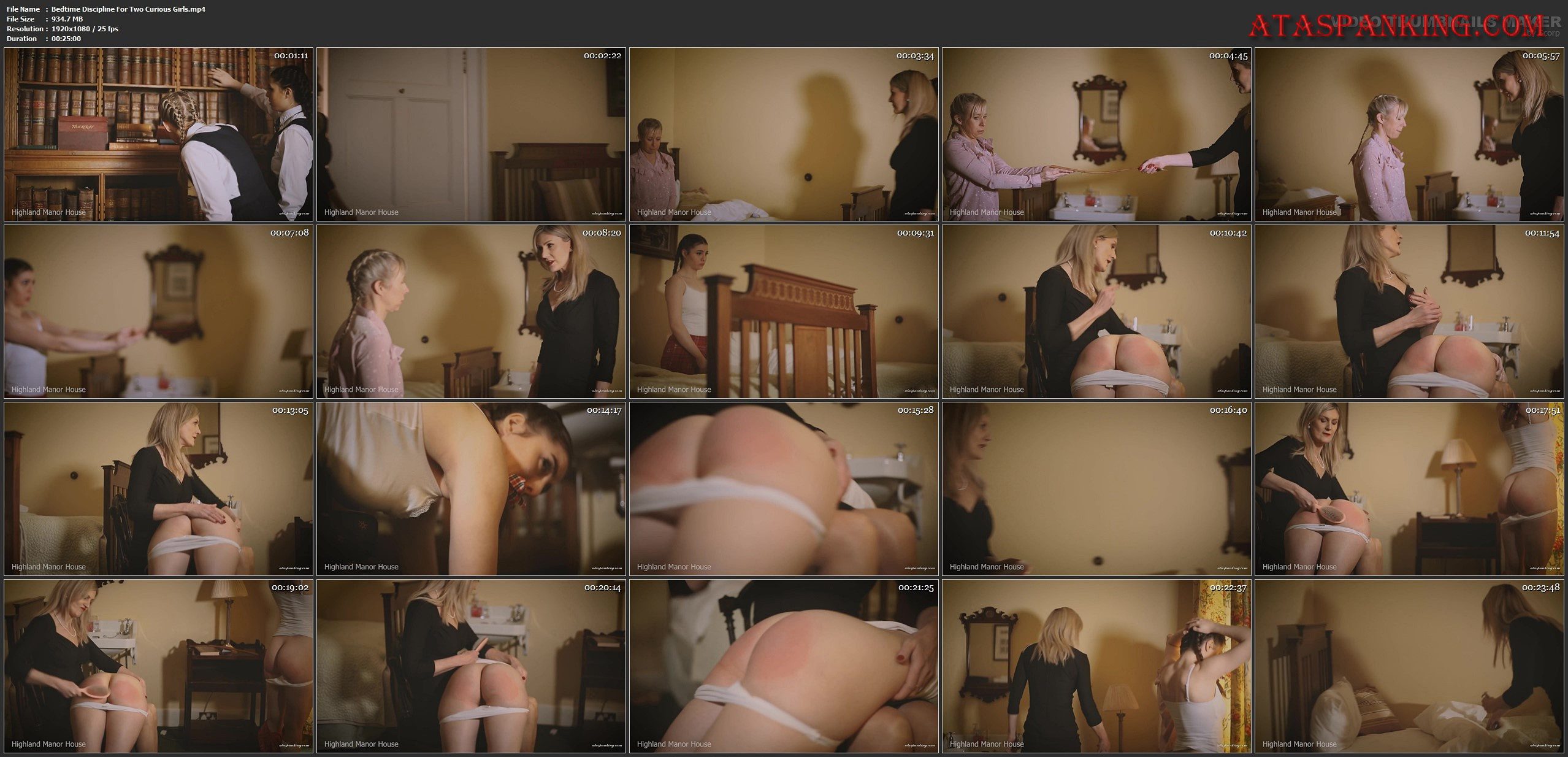 What are Alisha and Bella thinking when they sneak into their Teacher's study and steal her copy of "Lady Chatterley's Lover"? They know that they shouldn't but their curiosity has gotten the better of them.
After lights out, when they are supposed to be fast asleep, the girls take the copy out from underneath the Pillow and skim the pages, looking for all the 'dirty parts'. Bella giggles and Alisha reads it out aloud. Miss Scarlet comes into their bedroom and asks them why they are still up. It becomes very clear to Miss Scarlet that the girls are not reading something that they are supposed to be reading.
Miss Scarlet needs to punish her curious girls.
The girls are each given 6 strokes of the Tawse on their stealing hands. Then they are led to over the chair to receive a spanking on the bare bottom, then put to the window with their pants and pyjama bottoms at their ankles and hands on the back of their heads.
Their discipline is not over, and Miss Scarlet instructs them both back over her lap for a hard hairbrush spanking.
Will Bella and Alisha ever learn?
Alisha Williams, Bella Bird, Mistress Scarlet
File Name : Bedtime Discipline For Two Curious Girls.mp4
File Size : 934.7 MB
Resolution : 1920×1080
Duration : 00:25:00
http://95.215.205.103/066ade0948f62787/Bedtime_Discipline_For_Two_Curious_Girls.mp4
>>> Extended version Domina Scarlet <<<