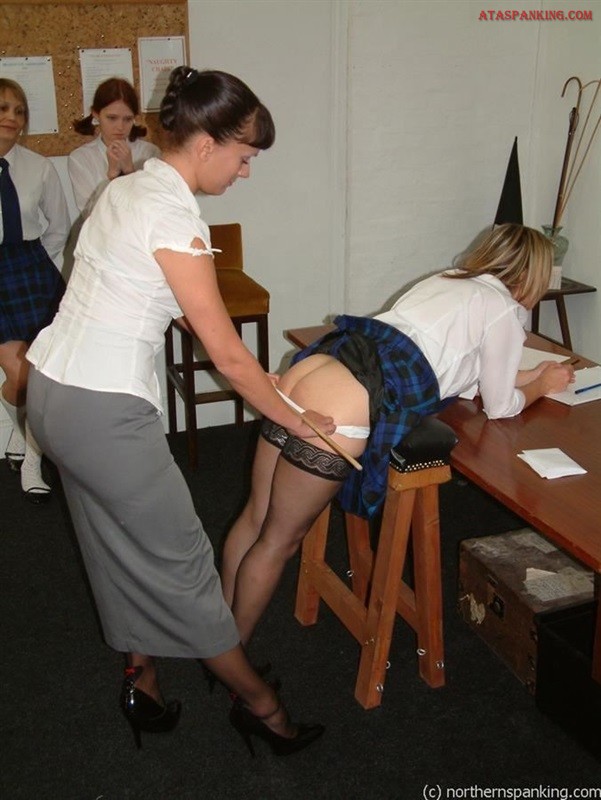 Behind The Bike Sheds – Northernspanking
Donna Davenport, Kami Robertson, Emma Bishop, Leia-Ann Woods, Lucy McLean
Prefect Donna catches Emma and Kami applying make-up behind the bike sheds. The activity and the location are both prohibited so Donna uses her authority to punish the girls, by spanking and paddling their bare bottoms, right there and then!
Next class for all three is Chemistry and Emma and Kami protest to Miss Woods about their harsh treatment at Donnas hands. Of course Miss Woods does not see their point and they are soon up-ended over her knee for another smacked bottom – Life is SO unfair!
Chemistry class is not too successful and at one point, while Miss Woods is out of the room, a fight breaks out and she retuns to find all three girls rolling on the floor! Livid, Miss Woods has no alternative to cane all three, including Donna the Prefect, AND order them to report to the fearsome Headmistress, Mrs McLean, for a dose of her fearful tawse.
The reward for fighting is a tongue lashing from the Headmistress, quickly followed by a spectacular lashing of naked bottom and hands.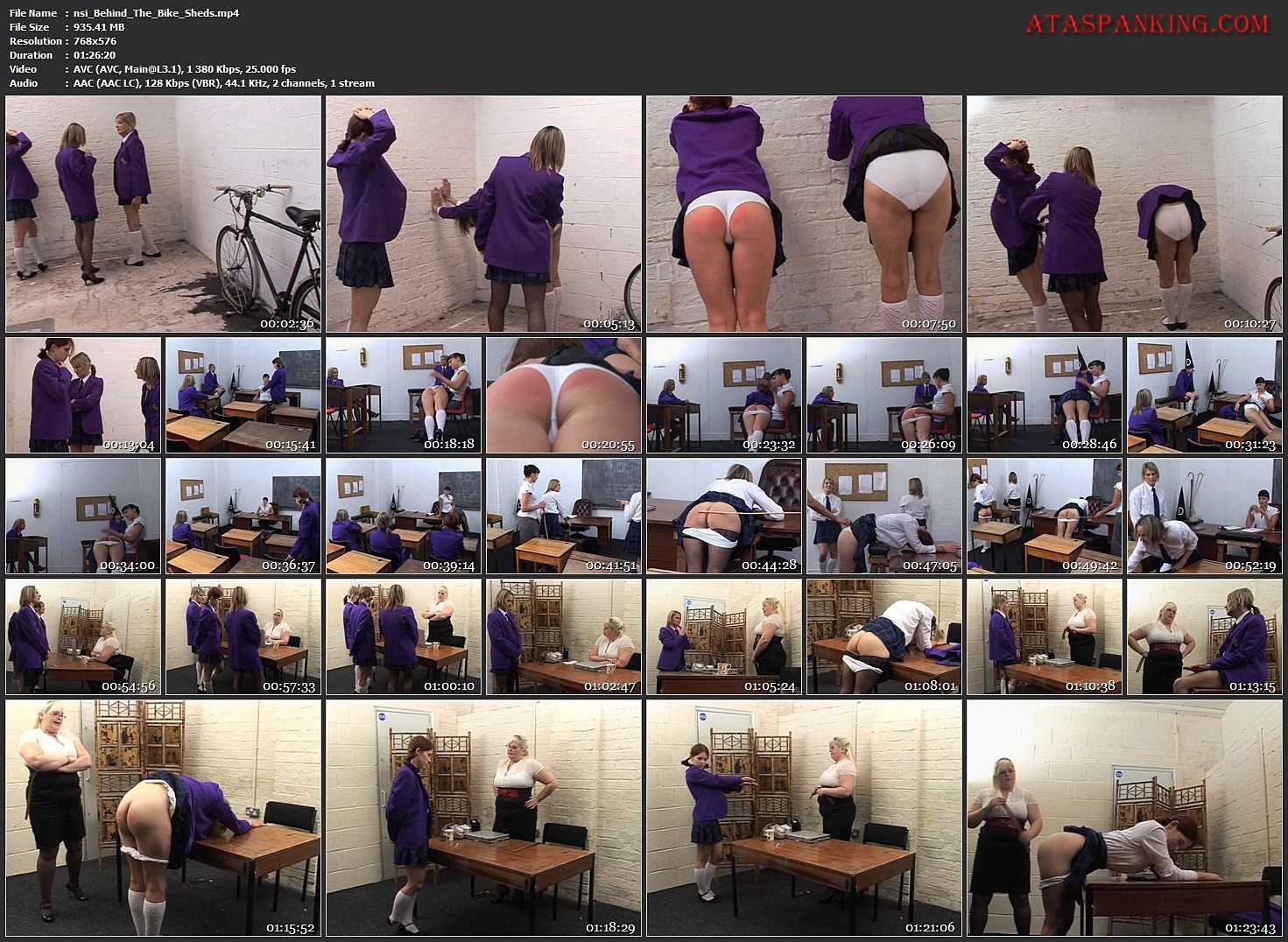 File Name : nsi_Behind_The_Bike_Sheds.mp4
File Size : 935.41 MB
Resolution : 768×576
Duration : 01:26:20
Video : AVC AVC, 1 380 Kbps, 25.000 fps
Audio : AAC AAC LC, 128 Kbps VBR, 44.1 KHz, 2 channels, 1 stream
https://file.al/t9ysa2puz18w/nsi_Behind_The_Bike_Sheds.mp4.html?referer=ataspanking.com