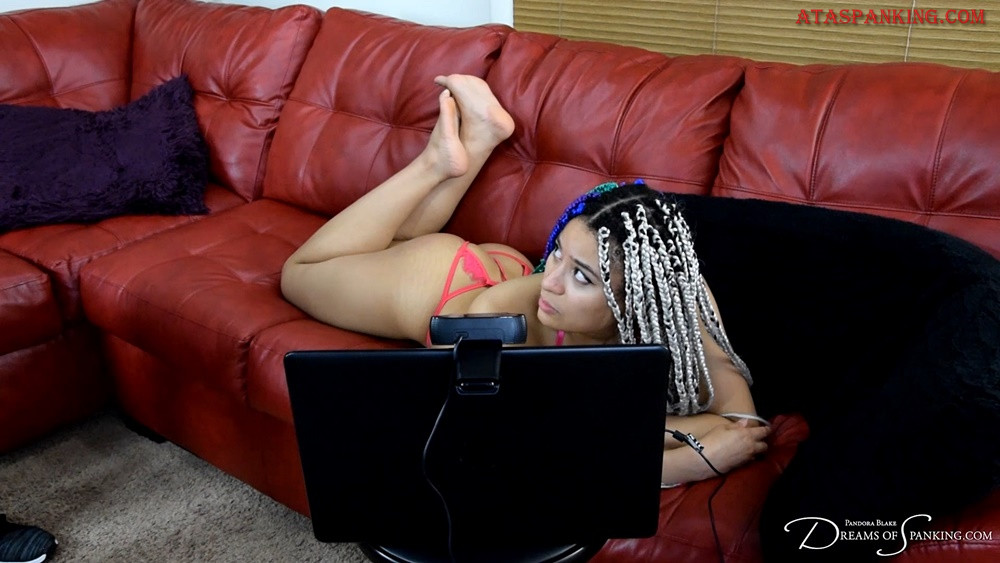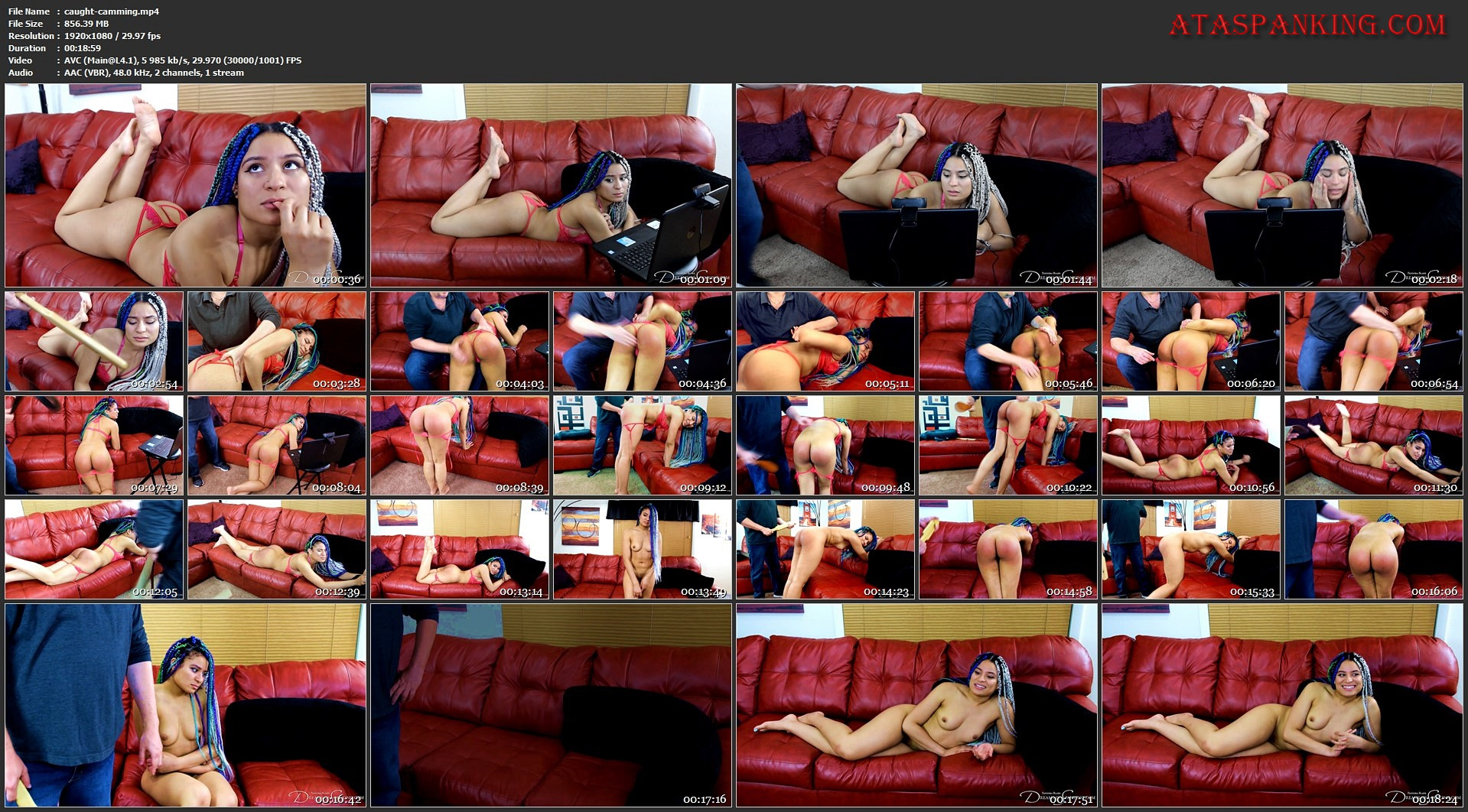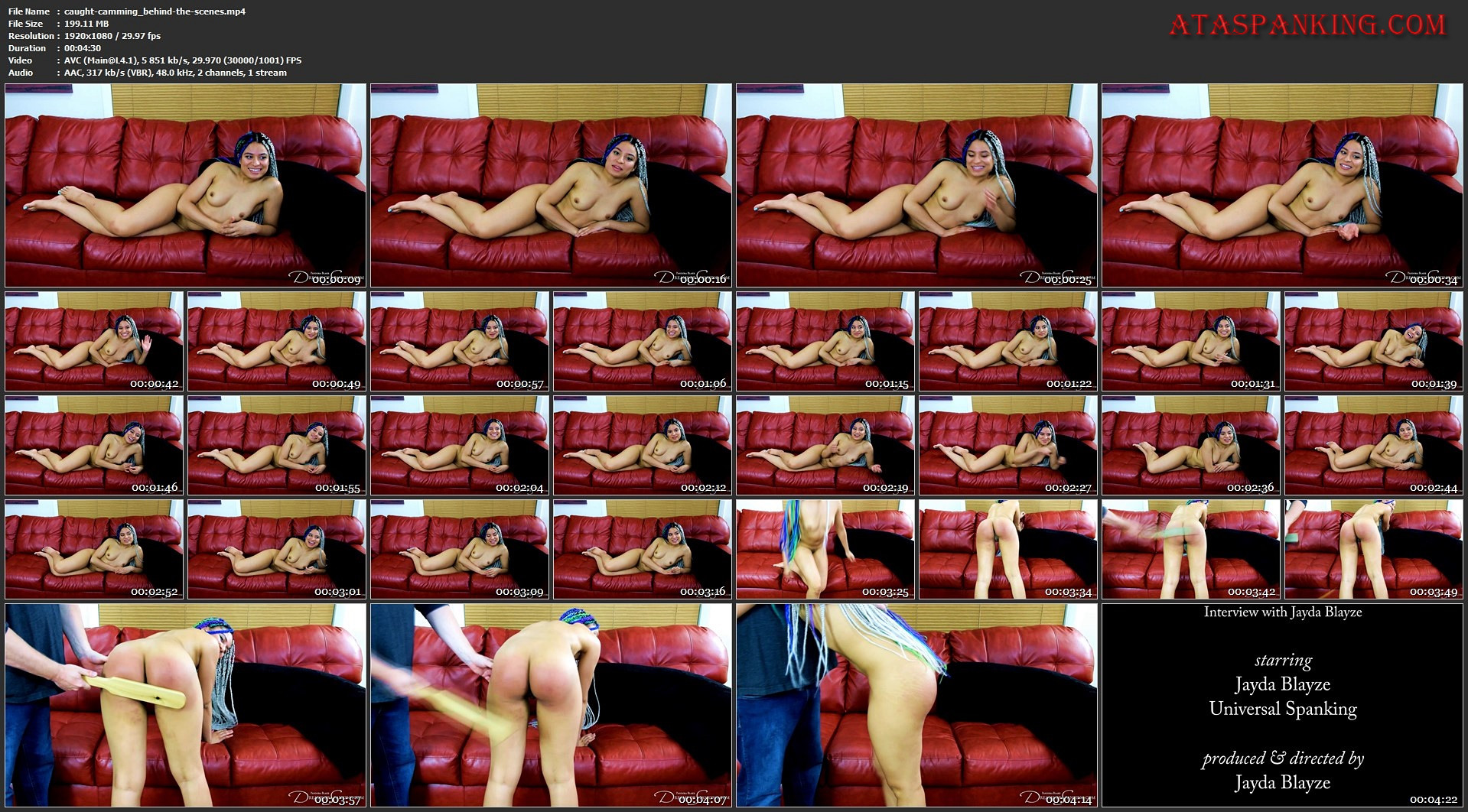 Jayda Blayze's stepfather gets home from work only to find her camming in the living room! He decides to teach her a lesson she'll never forget – as her fans watch through the camera.
Jayda has always been a good girl – but she has a naughty side. When her stepfather catches her camming from the living room in frilly pink underwear that leaves nothing to the imagination, he knows it's time to take matters into his own hands.
Ignoring her protests, he gives her the spanking of her life. No holds are barred: he starts out with some OTK before moving on to a leather strap, his own belt, a thick wooden paddle and a hairbrush spanking to finish off. Just to add insult to injury, he tells her to leave the webcam running – and he's surprised when Jayda's viewers start to tip her for the show he's giving them.
All the way through she wriggles, squirms and begs, but he doesn't stop till she's truly apologetic. By the end her cheeks are rosy and glowing; it's obvious she won't be able to sit down for days. But has she really learned her lesson, or will her fans be seeing more of her soon?
Interview with Jayda Blayze
This is a severe scene, involving both a taboo power dynamic and implied coercion – so it's lovely to have a chance to peek behind the curtain and find out just how much Jayda enjoyed herself. In this behind-the-scenes interview she's smiling and happy, and she shares with her co-star that it was a difficult spanking for sure – but definitely "a good hurt".
They chat about her inspiration for this fantasy, her favourite implements and the scene they've just shot. They've got a surprise for us, too – some bonus spanking with the heavy wooden paddle at the end!
http://95.215.205.103/32fec41d719f6ff7/caught-camming.mp4
http://95.215.205.103/48b92eedad9cb986/caught-camming_behind-the-scenes.mp4