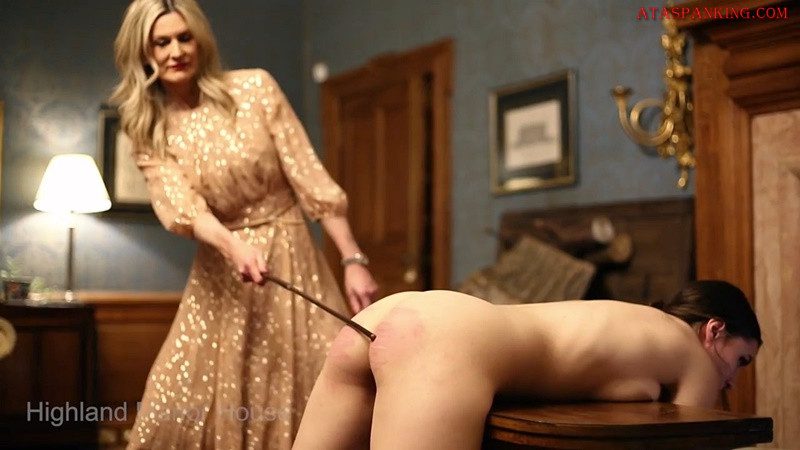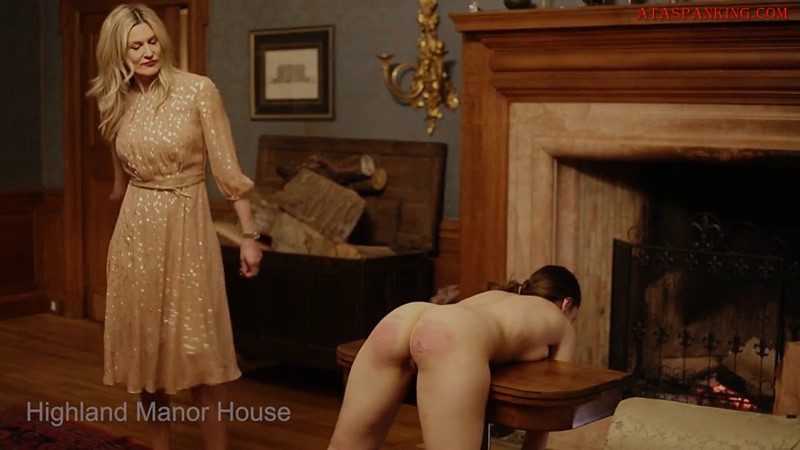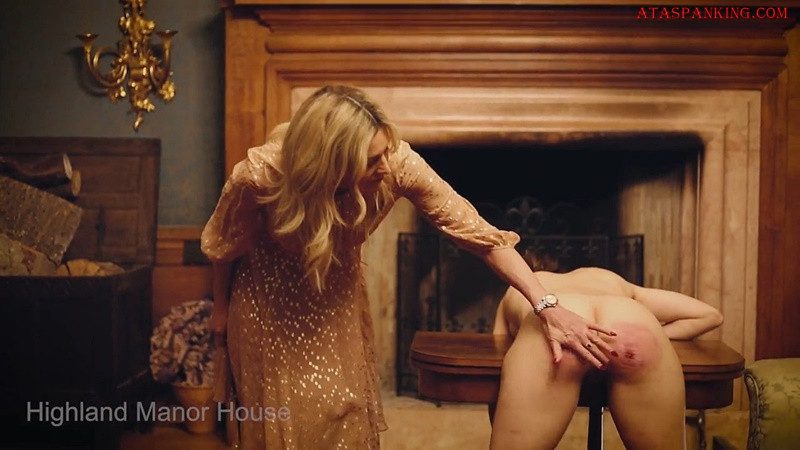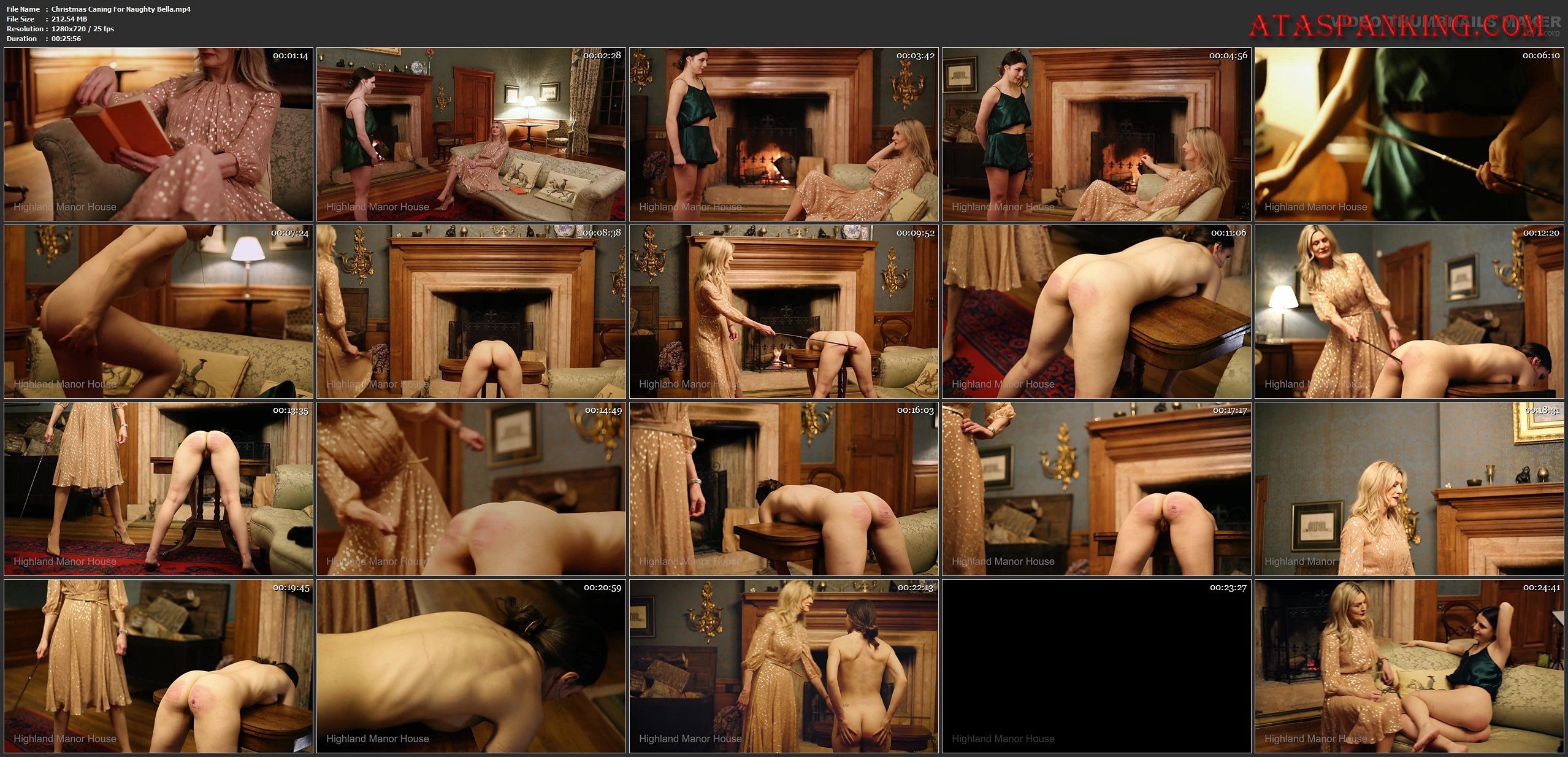 Using one of the Manor's most beautiful rooms we have made a Christmas themed Caning clip.
Mistress Scarlet takes on the role of Bella's step-mother. Wearing a sparkly, nude, flowing knee length Max Mara dress, nude stockings and nude Louboutin heels.
Bella wears her shimmery, emerald green pyjamas. She looks the epitome of innocence… but is she a good girl, or is she a bad girl?
The clip starts with a fire blazing in a big chimney. Bella has sneaked into the Family Room to peek at the gifts under the tree. She unwraps them a little, but not completely, in fear that she will get caught. Unbeknowen to her, step-mummy has already seen what she is up to from the door.
Step-mommy decides to wait until later in the evening, when Bella comes to her to tell her that she is going to bed, before she lets Bella know what she saw. If Bella wants Santa to give her any more present, she is going to have to atone for her mistake.
Bella is sent to fetch the cane, while Step-mother places a desk in front of the fireplace, for Bella to be caned over.
Bella is instructed to strip for her caning, and obviously scared, she takes her place over the desk.
Step-mummy tells her to count the strokes, as her bottom is punished with many hard stokes of the cane, until she is promising that she will be a much better behaved girl next year.
A post-filming interview with Miss Scarlet and Bella concludes this film, where they discuss the shoot and show Bella's marks again.
File Name : Christmas Caning For Naughty Bella.mp4
File Size : 212.54 MB
Resolution : 1280×720
Duration : 00:25:56
http://95.215.205.103/2e8c660dd177ac30/Christmas_Caning_For_Naughty_Bella.mp4
>>> Extended version Domina Scarlet <<<