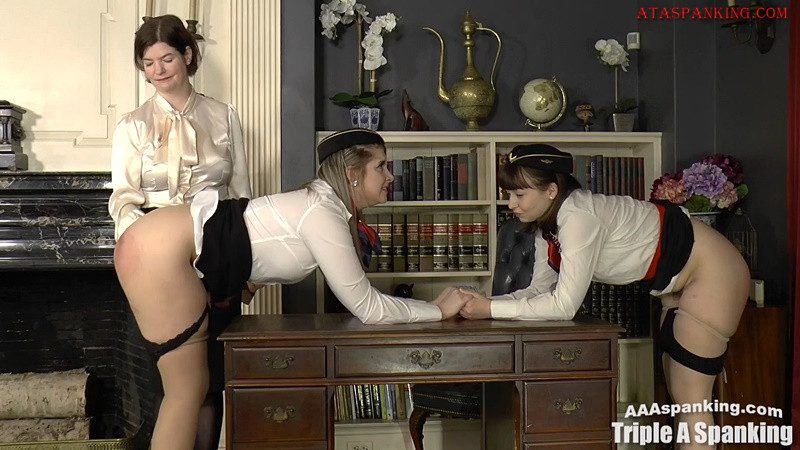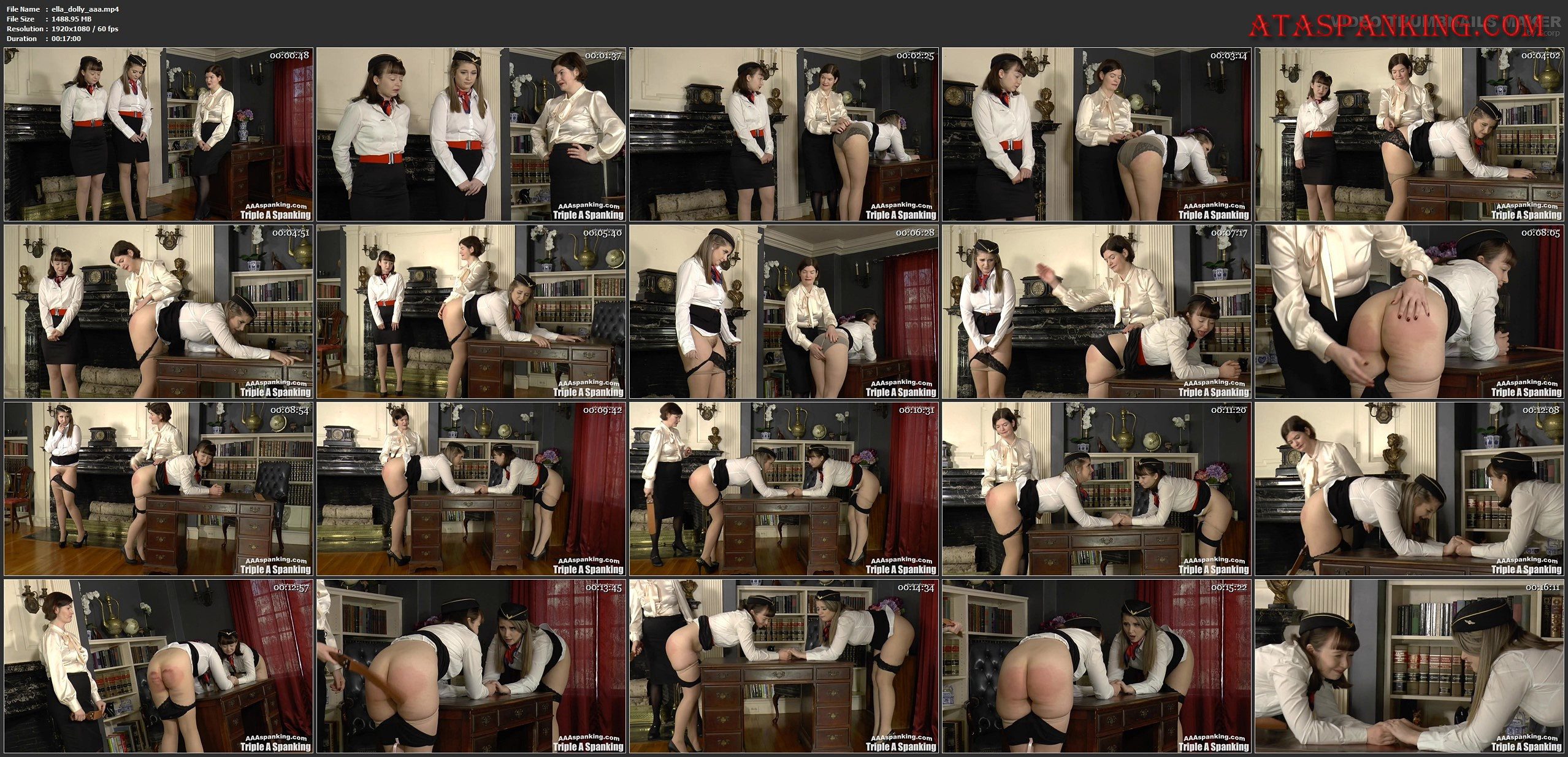 A disciplinary meeting with Miss Matthews, Head of HR at AAA Airlines, ends in just two… or technically three possibilities.
One: Getting fired on the spot.
Two: Punishment of some kind, usually a spanking at the "bare" minimum.
Three: Both of the above.
So when Ella and Dolly are told to report to Miss Matthews' office, they are fearful for their poor bottoms and futures as they faced Option Two on their most recent painful visit. This time their behavior at 36,000 feet on the latest flight was scandalous. Not only were they wearing inappropriate attire (high heel shoes and short slutty skirts), but they were seen cavorting with each other in plain sight of the passengers. To add insult to injury, they were caught comparing their cane and strap marks from their last punishment, much to the annoyance of some… and bemusement of the other passengers. Miss Matthews scolds the girls reminding them of their last visit before bending each girl over her desk for a brisk painful spanking over their pantyhose before pulling them down, along with their panties to reveal the results of her previous punishment. She enjoys adding more color to their cheeks before having the young madams face each other holding hands and looking into each other's eyes to watch the consequences of the stinging leather strap. Dolly and Ella swap places for the remainder of the punishment which they both find extremely embarrassing and humiliating. Seeing their reactions, Miss Matthews decides not to fire the girls this time, she is more than aware that they really have learned their lesson.
Clara Hewitt, Dolly Mattel, Ella Raine
File Name : ella_dolly_aaa.mp4
File Size : 1488.95 MB
Resolution : 1920×1080
Duration : 00:17:00