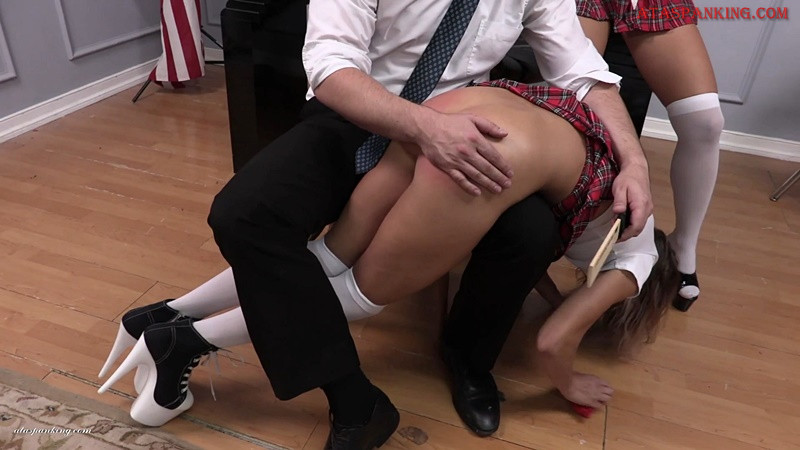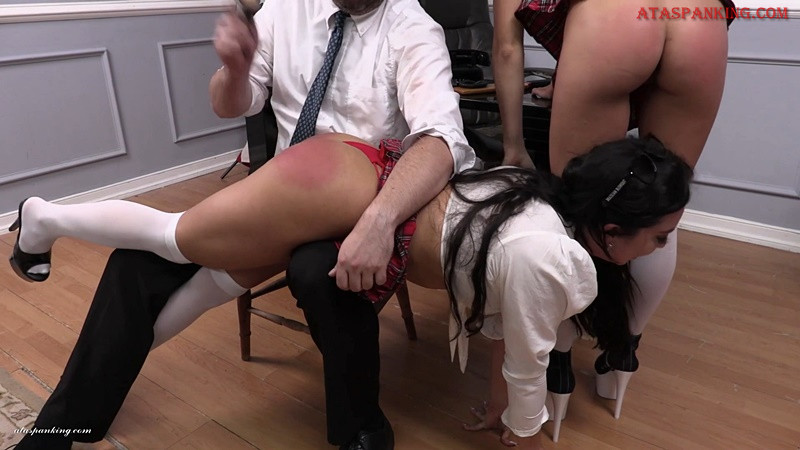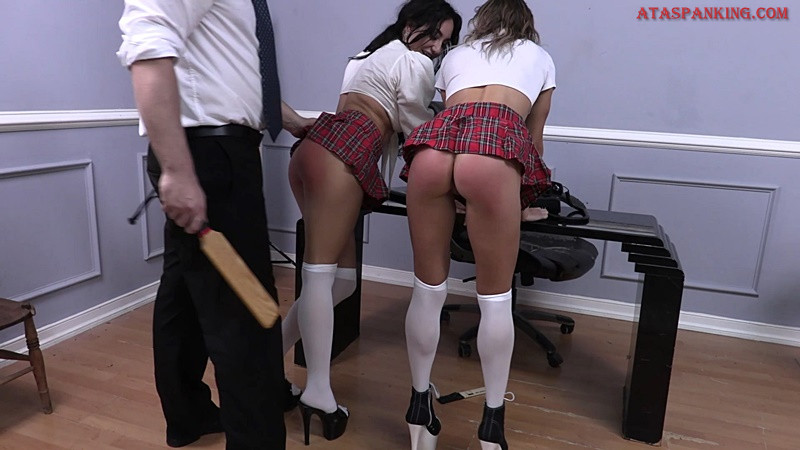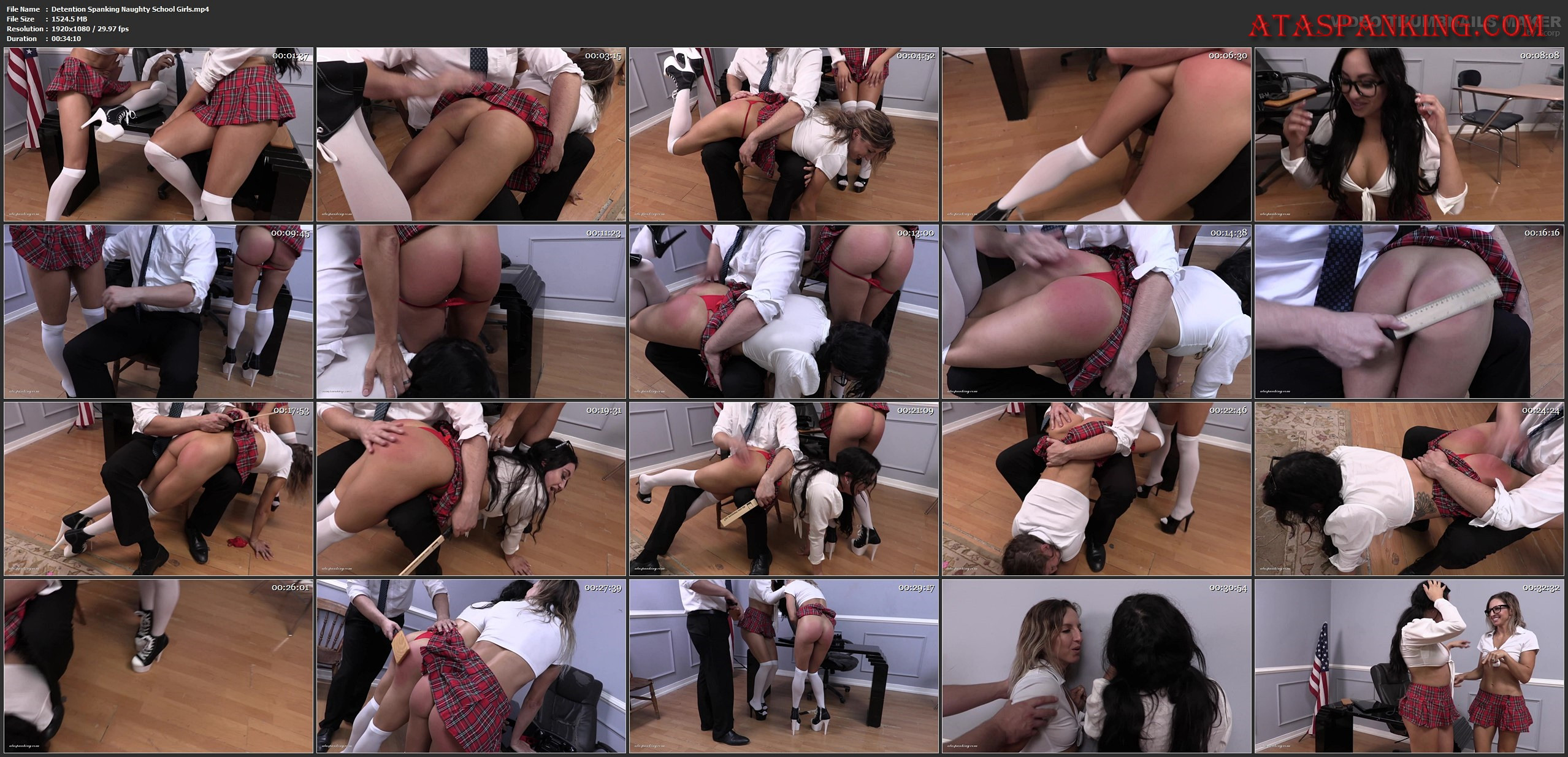 Lora and her friend are the worst students to ever attend St. Mary's and they often end up in detention…really more often than not. her friend gets to detention on time as Lora is fashionable late as usual.
As her friend snaps upskirt photos for her OF's Lora comes in and drops all her books onto the ground. her friend takes the opportunity to snap a picture up Lora's skirt as she picks them up. Then the two start goofing off and propping their legs up and chatting with one another.
The teacher then comes over and decides he's had enough of their antics. It's his job to discipline the two into good behavior which seems an impossible feat. Professor Theodore Red or 'Ted Red" for short and as the two taunt him with!
Professor Red calls Lora over and bends her over his knee and begins to spank her with his open hand. He does so rhythmically and seemingly with great pleasure. her friend is appalled and then start to giggle and eventually get concerned as Professor Red says that she is next. As Professor 'Ted Red' bends her friend over his knee, he has Lora hold her skirt up to show her red bottom over the desk..
Ted doesn't notice at first but eventually draws his focus away from the task at hand smacking her friend's now completely bare and red bottom. He brings Lora back over immediately in a wheelbarrow spanking position. Lora starts to taunt him as she twerks and tells him that he's enjoying this! He spanks her and when she has a small break form wincing in pain she twerks and asks, 'is that all you've got!?!'
The two continue at this until the ruler comes out before the end of detention…
See how red 'Ted Red' makes their butts…see how wild the two get continuing to taunt Ted even in immense pain as the two are spanked!
Setting: in detention– school room set
Camera: Third person with a Camera Person
File Name : Detention Spanking Naughty School Girls.mp4
File Size : 1524.5 MB
Resolution : 1920×1080
Duration : 00:34:10
http://95.215.205.103/26b1b12afc6c8eb0/Detention_Spanking_Naughty_School_Girls.mp4