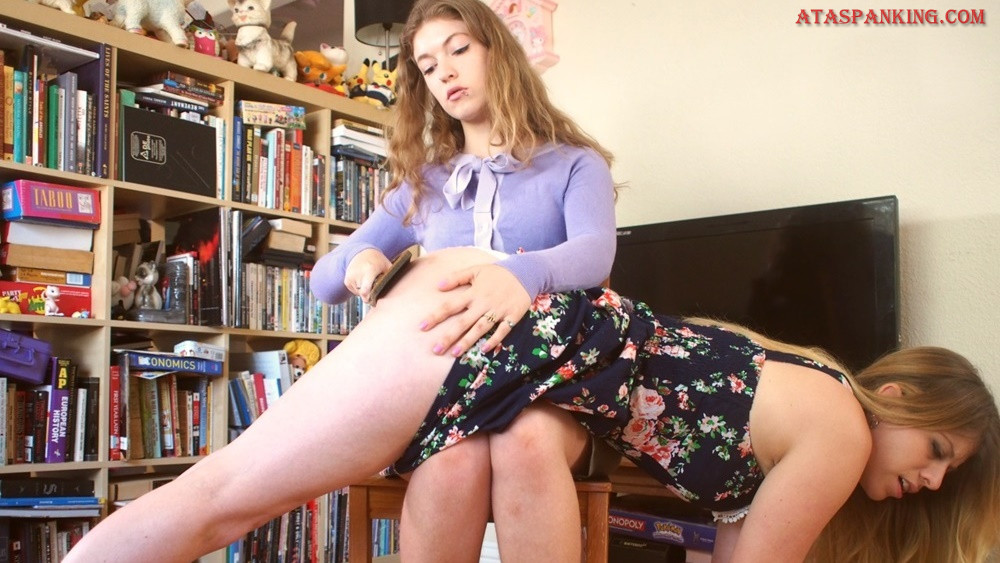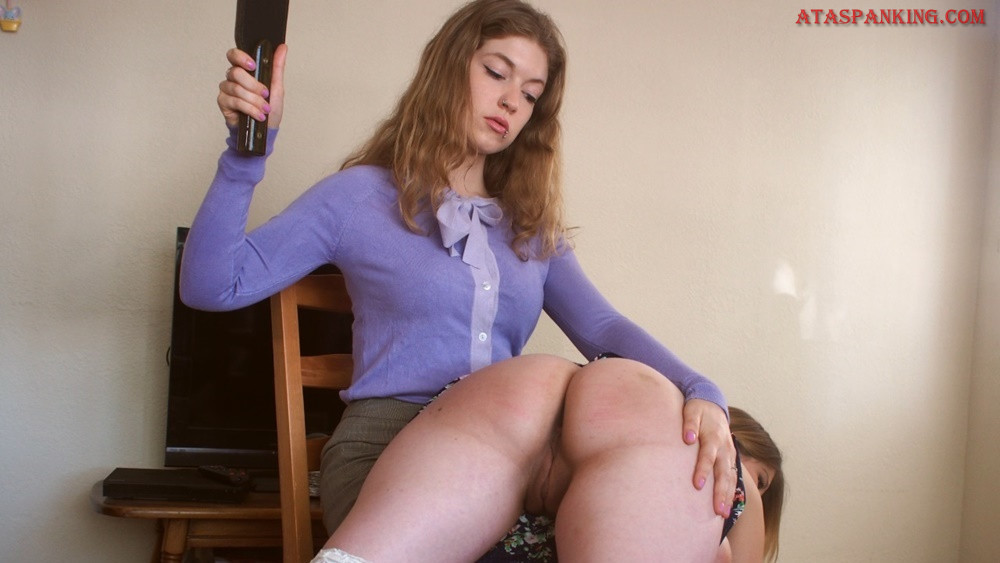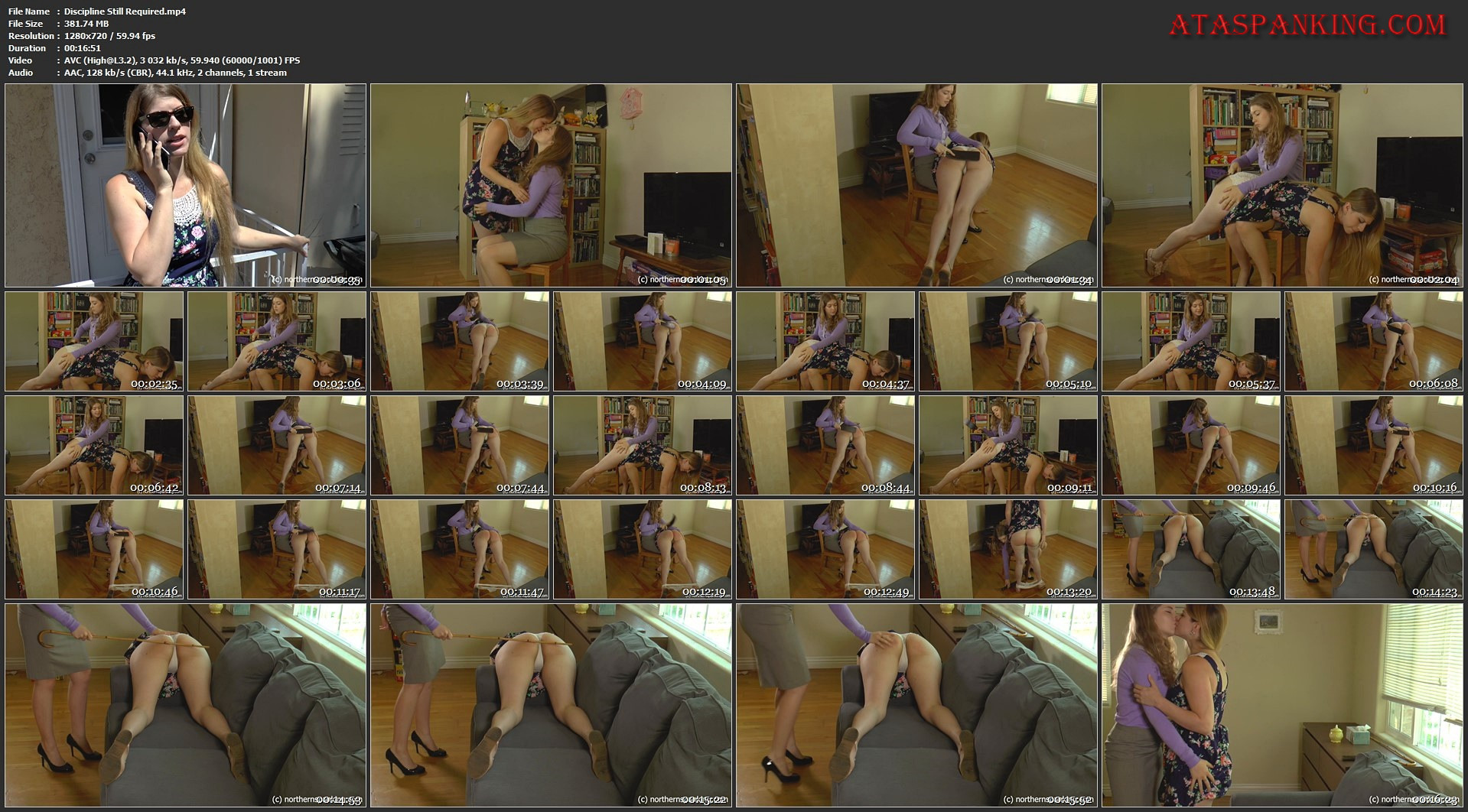 We continue to follow the story of Professor Jane Carson played by Apricot Pitts and her favorite student, Harley Havik. Although Harley has graduated college now, her very close relationship with Jane remains an important part of her life. When Harley gets into a fight with her mother over their summer vacation plans, she comes over to Janes house to seek advice.
Upon arrival, Harley and Jane kiss and enjoy a tender moment, and then Harley goes directly over Janes knee. Jane starts spanking her former student with a leather paddle right away, knowing that this is what Harley needs. After a minute or so, she stops to ask Harley to tell her more about what happened and why she deserves a spanking. Harley explains that her mother wants to take her on vacation for two weeks but that she does not want to go so that she can spend time with her new boyfriend. She admits to having cursed at her mother while she was upset.
Jane is not impressed, and she begins to spank Harley much harder while scolding her about respecting her mother and not being selfish. Harley is obviously regretful, whimpering and whining while she receives a long, hard spanking. Despite the punitive nature of the spanking, Harley can't help but let her legs open more and more throughout the punishment.
Jane decides that Harley requires further punishment, so she makes her bend over the arm of the sofa with her head down low by the ground and her bottom high and on display. She then gives the sorry girl eighteen strokes of the cane in this position.
Harley is apologetic and obviously well punished, but she is still hungry for some affection from Jane. She tries to kiss her former teacher, but Jane scolds her again and tells her that this time, she has to go home and apologize. The special attention that Harley desires is only for good girls.
File Name : Discipline Still Required.mp4
File Size : 381.74 MB
Resolution : 1280×720
Duration : 00:16:51
Video : AVC, 3 032 kb/s, 59.940 (60000/1001) FPS
Audio : AAC, 128 kb/s (CBR), 44.1 kHz, 2 channels, 1 stream
http://95.215.205.103/1ac9cf8bf241f433/Discipline_Still_Required.mp4