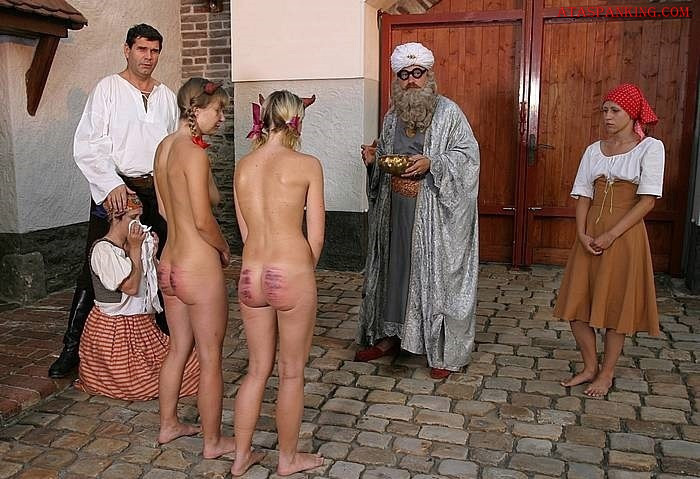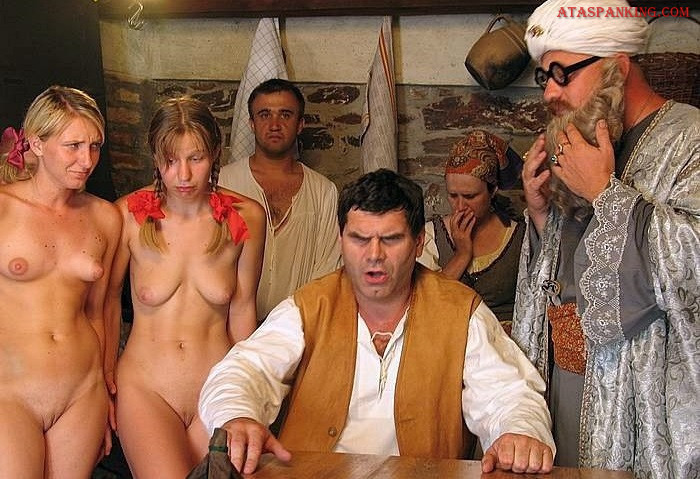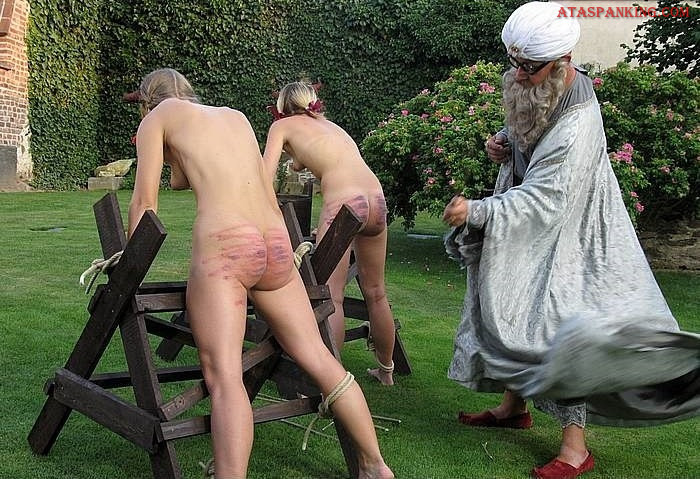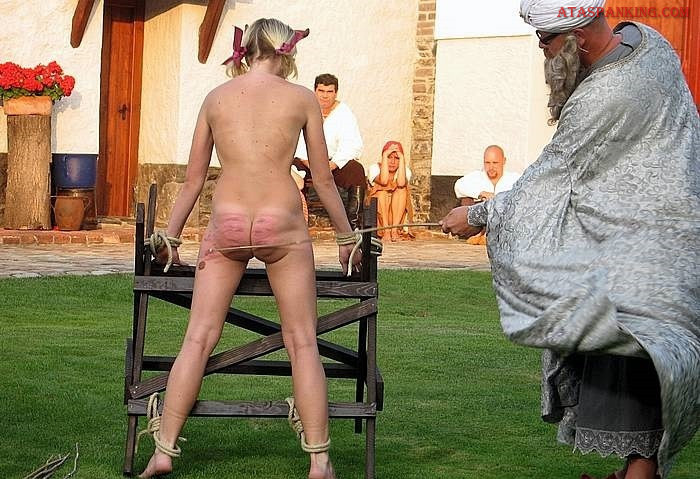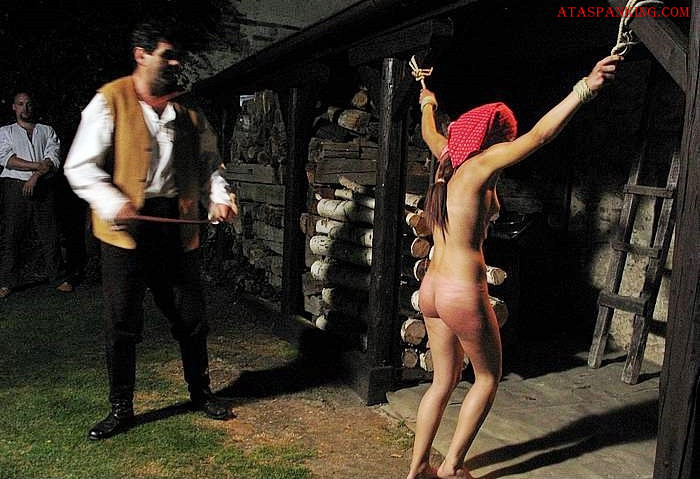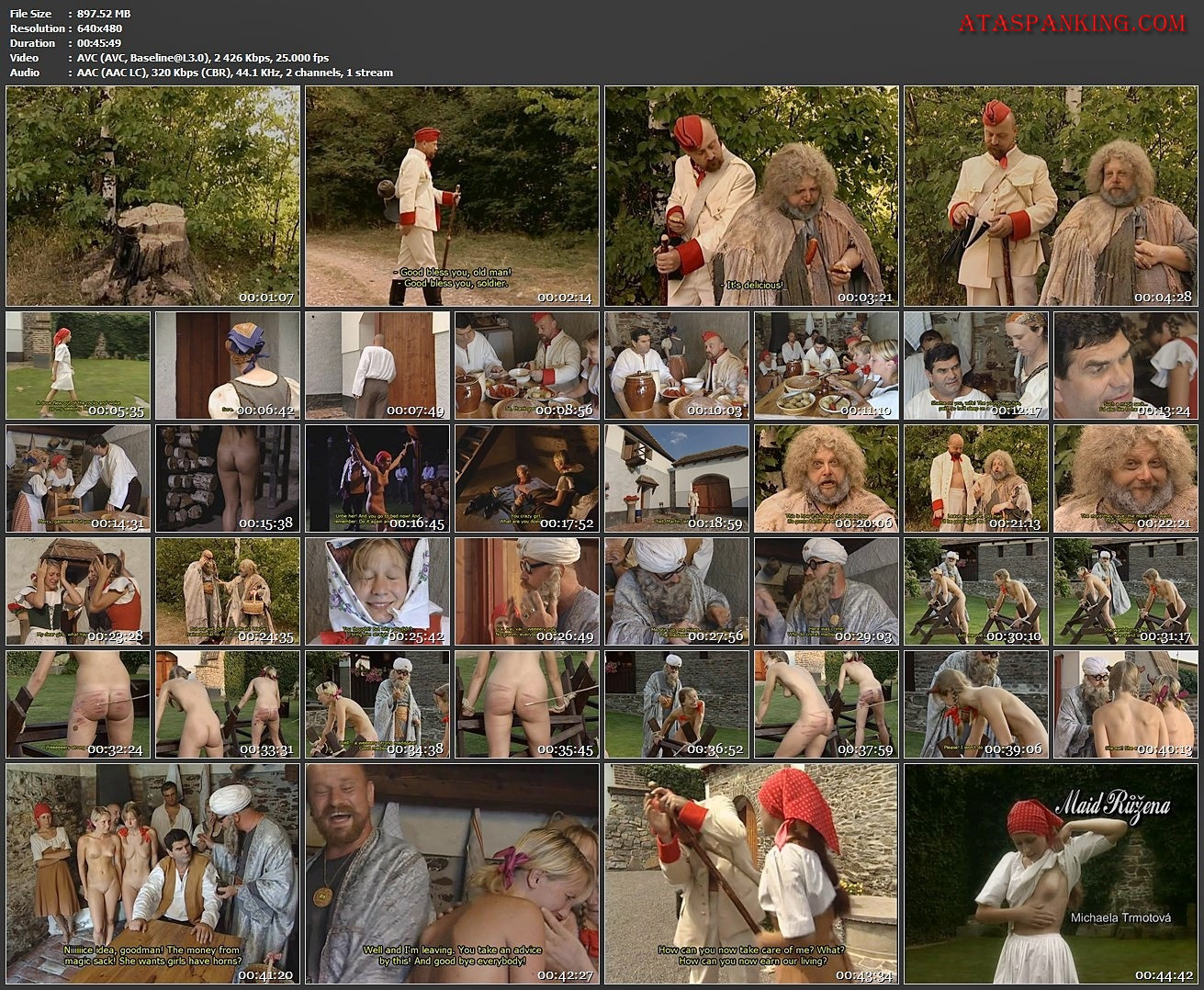 Once upon a time…
Make yourselves comfortable and listen to a story about human goodness and greed, about mischief and punishment, and hopefully a story about the way things are. You'll see a real fairy tale, complete with a wizard.
Don't be frightened, you haven't stumbled onto the wrong web site. This is where you're meant to be – you're reading about a new movie by Lupus Pictures, the company that produces the best spanking movies in the world.
And this one is no exception.
Have you ever wanted to witness how Cinderella was punished by her wicked stepmother? Well, that would certainly be fascinating!
However, this story isn't about Cinderella. You'll see the fate of Martin, a veteran returning home from war, completely penniless.
Suddenly, a wizard appears. (Rather an old sly man than a real magician.) He starts asking Martin questions: "Would you have something to eat?" etc.
As in all fairy tales, good deeds are followed by rewards. You can always take a ducat from this magic pouch…
But…
Martin must find a place to sleep, as he's hungry and thirsty. And he's unlucky in his choice – he comes to the most miserly family in the village. So miserly that the maid and servants eat only bread, the big farmer orders them around from dawn to dusk – and his wife? She's so stingy she's bone dry.
They immediately start to wheedle Martin for money from the magic pouch. Once they learn of its power, they start scheming about ways of getting it for themselves.
The daughters, obsessed by their parents' greed, work out a plan. One of them sneaks into his bed, the other one steals his pouch. Simple, but it works.
But they made a mistake. The maid hears them.
The farmer tries to silence her with his whip, but with no luck. (See? You're in the right place after all.)
The naked maid is tied in the closet and the farmer whips her – delicious, isn't it? The girls must watch, and the maid's charms are on display to the whole world, her face contorted with pain…
What happens next?
You'll see in the movie. All we'll tell you is this: as is common in all fairy tales, goodness wins and both the guilty daughters will get their portion. They've never had such a beating. Shame on them, otherwise they wouldn't be such bitches. Hopefully it's not too late and they'll learn something from their whipped bottoms. They won't sit down for a while, but they'll remember how the stick danced on their naked bottoms, how they cried and moaned, and how they were ashamed of their nakedness.
And you will certainly remember how you liked watching.
So:
Make yourselves comfortable, dear children, and listen a story of human goodness and greed, just punishment and the way the things are in the world…
File Size : 897.52 MB
Resolution : 640×480
Duration : 00:45:49
Video : mp4 AVC (AVC), 2 426 Kbps, 25.000 fps
Audio : AAC (AAC LC), 320 Kbps (CBR), 44.1 KHz, 2 channels, 1 stream