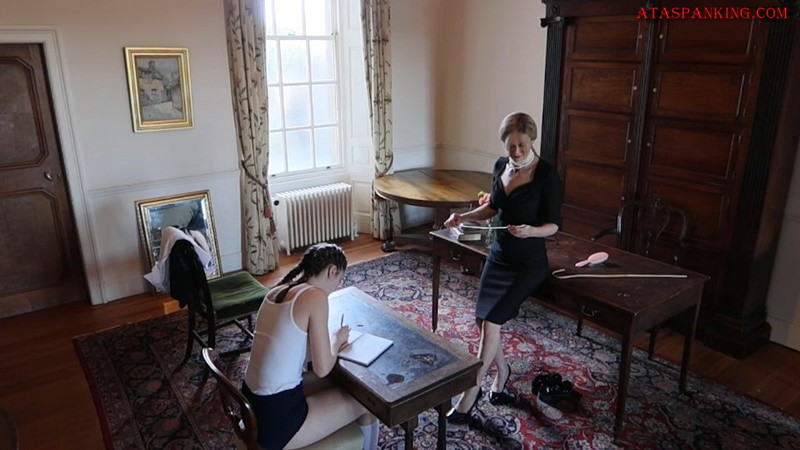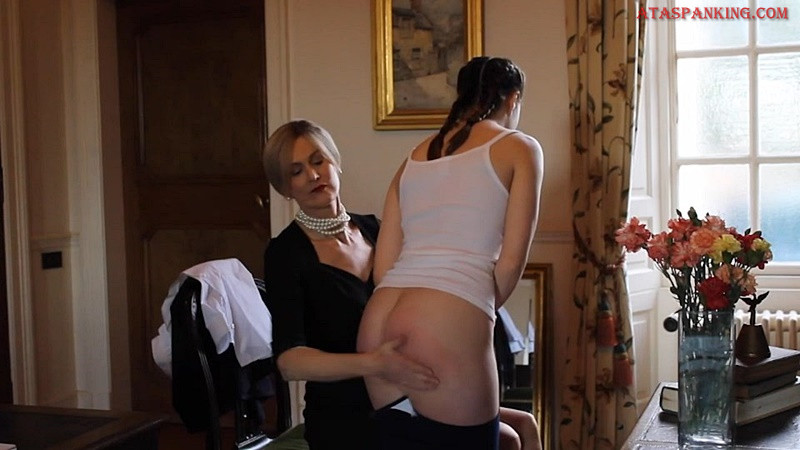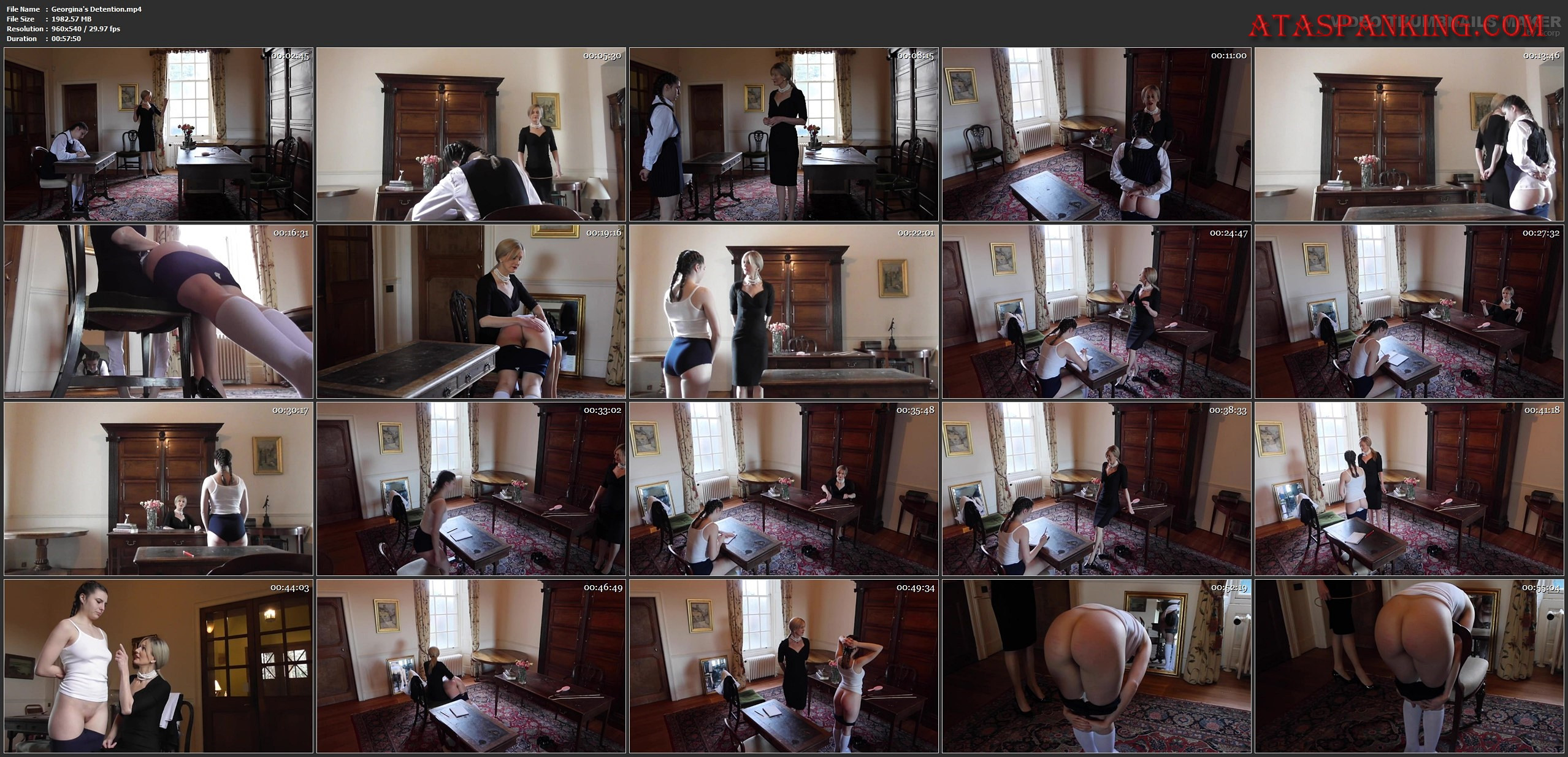 This is the full clip of Georgina's Detention.
Georgina is led into the classroom for an hour long detention which she so rightfully deserves. Part 1 of her detention includes lots of line writing. Mummy pins up her uniform for all to see her bare little bottom. To add to her humiliation more, she is then taken over mummy's knee for a bare bottom hard hand spanking. Well deserved of course.
During her spanking she is made to look in the mirror and asked to repeat after Mummy. "Please smack me Mummy. I have been a very naughty girl and I deserve to have my bottom smacked."
Mummy undresses Georgina down to only her regulation knickers and vest and gets her to sit back at her desk. Georgina is very embarrassed. She is asked to write an essay on the benefits of a sound spanking.
Georgina is asked to follow Mummy back to the chair and reminded that it isn't only her bottom that gets punished. It is also the backs of her thighs.
She is handed back her notepad and given some time to learn the poem that she will later need to recite out loud to Mummy.
Georgina is brought back over to the chair one last time. Mummy is sited and Bella is stood with Mummy's arm around her waist and her firm hand on her bottom.
How many times will it take Georgina before she is able to recite the whole poem word for word? How many swats will it take for her to perfect it?
Once the poem is out, she is bent over Mummy's lap a final time and spanked hard over her bare bottom. Once again the young girl is made to say into the mirror "I have been a very naughty girl, please smack my bottom mummy."
Georgina is asked to stand in front of her Mummy's desk again, but not for long. Mummy tells her to bend over in front of the mirror to receive her six of the best hard caning!
File Name : Georgina's Detention.mp4
File Size : 1982.57 MB
Resolution : 960×540
Duration : 00:57:50
http://212.162.153.174/6ff9837de878b6ce/Georginas_Detention.mp4