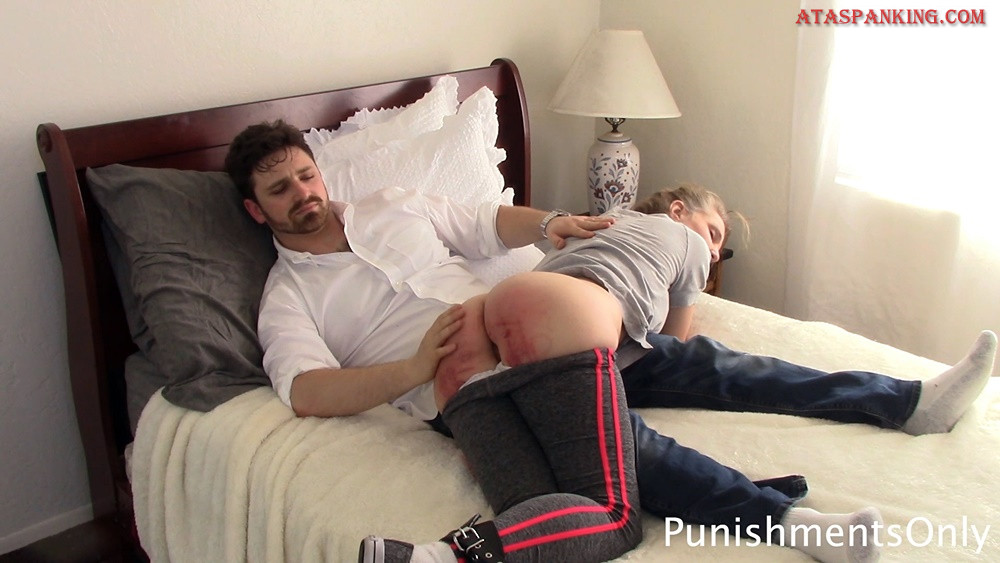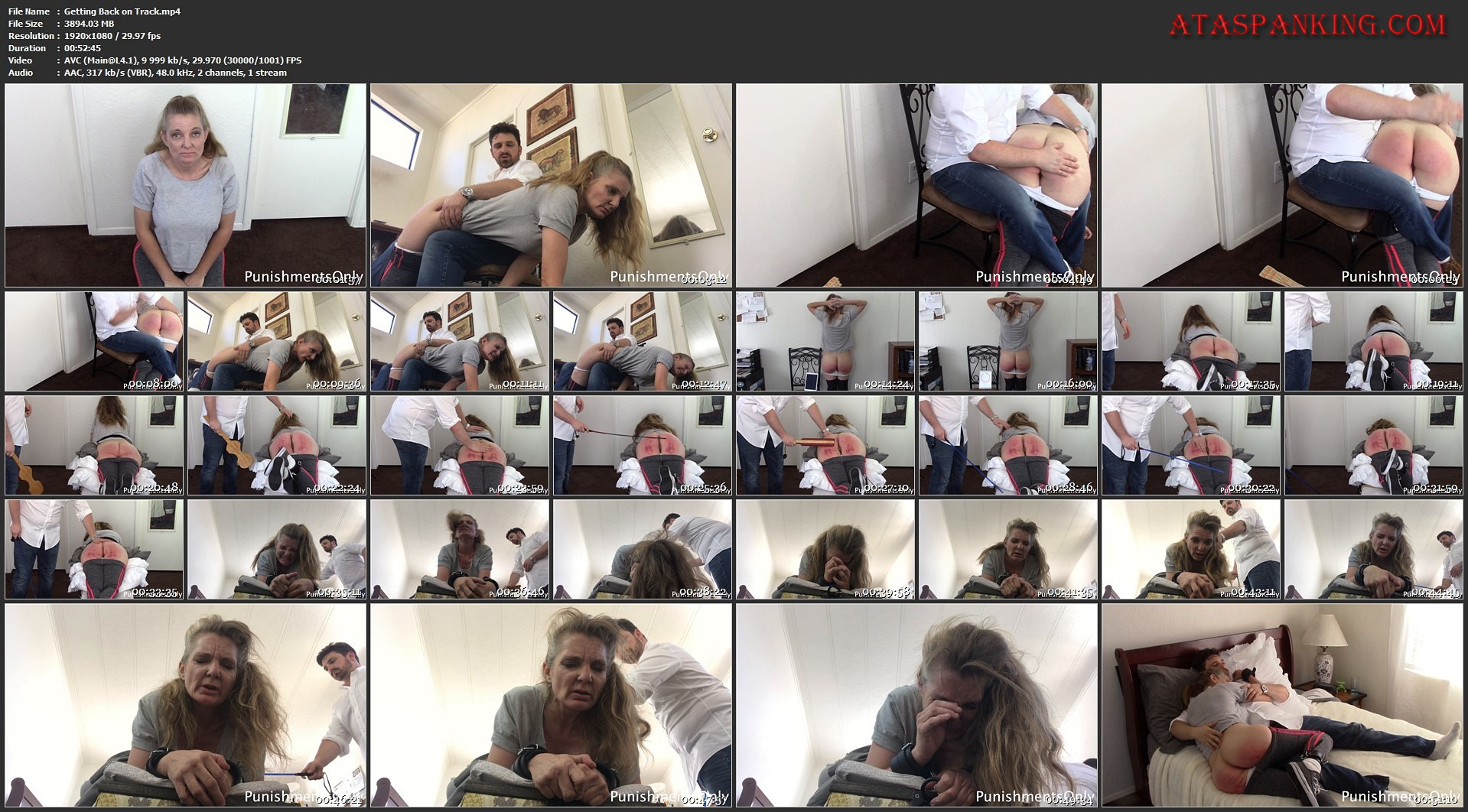 Miss Anna is a friend of mine, and a true lifestyle switch. Back in September of 2017, she and I made an agreement: I was to become her disciplinarian as it pertains to her smoking habit, and she would keep track of how many she has. Every month, she receives a maintenance hand spanking, and because she had the same number of cigarettes in January as December, I add paint stick into the mix in this most recent video.
Every cigarette she has each month is worth one swat/stroke from a painful implement. And a couple months ago, we agreed that in order to help her the bad habit for good, every cigarette she has over half of the previous month's total becomes 5 swats instead of 1. (I'm probably also going to do also use paint sticks as part of her maintenance spanking every time she has more than half of the previous month's total.) Because she had 25 in December, this means that that every cigarette she had over 13 was worth 5 swats. Since 25-13=12 and 12*5=60 and 13+60=73, that means it was 73 swats for poor Anna's bottom after her intense monthly maintenance spanking included spanking her with paint sticks.
First, Anna is made to kneel as she is lectured and scolded. Then I take her over my knee, spank her, and place her in corner time. The spanking is shown first from the bottom cam POV, then from the face cam POV. Corner time is sped up — fast forward/time lapsed — with a timer, so you can witness her reflecting on her behavior with her spanked bottom on display, without suffering the same mundanity to which I subject Anna.
Then I take Anna from the corner, and see to it that she is bound in place before the next phase of her real life punishment begins. Her torso is securely held down on the bondage bench with velcro; her wrists are cuffed together and fastened in front of her; her ankles are cuffed together and fastened behind her. 20 with the Belt, 20 with the guitar shape Wooden Paddle, 5 with the super bendy Delrin Cane, 10 with another heavy and mean Wooden Paddle, and finally 18 with the blue acrylic cane to drive the lesson home. This is shown first from the bottom cam angle, then the face cam angle.
Afterwards, I release her from bondage and take her to the bed to be held and comforted. Aftercare is always important, and this is a severe punishment that is truly administered with the best interests of the spankee in mind. It's important she's reminded that she is spanked from a place of caring and concern for her well being. Hopefully soon, she will no longer be smoking cigarettes at all, and the short term consequences she's suffered will be worth the benefits to her long term health.
File Name : Getting Back on Track.mp4
File Size : 3894.03 MB
Resolution : 1920×1080
Duration : 00:52:44
Video : AVC, 9 999 kb/s, 29.970 (30000/1001) FPS
Audio : AAC, 317 kb/s (VBR), 48.0 kHz, 2 channels, 1 stream
http://95.215.205.103/e583ff29eaad0089/Getting_Back_on_Track.mp4