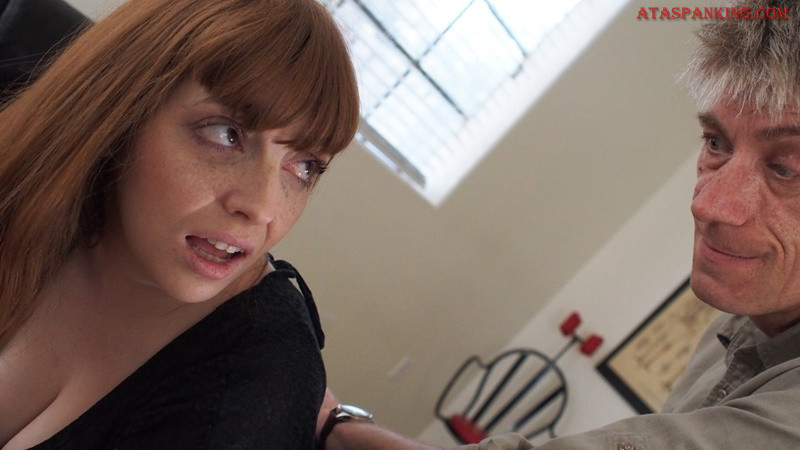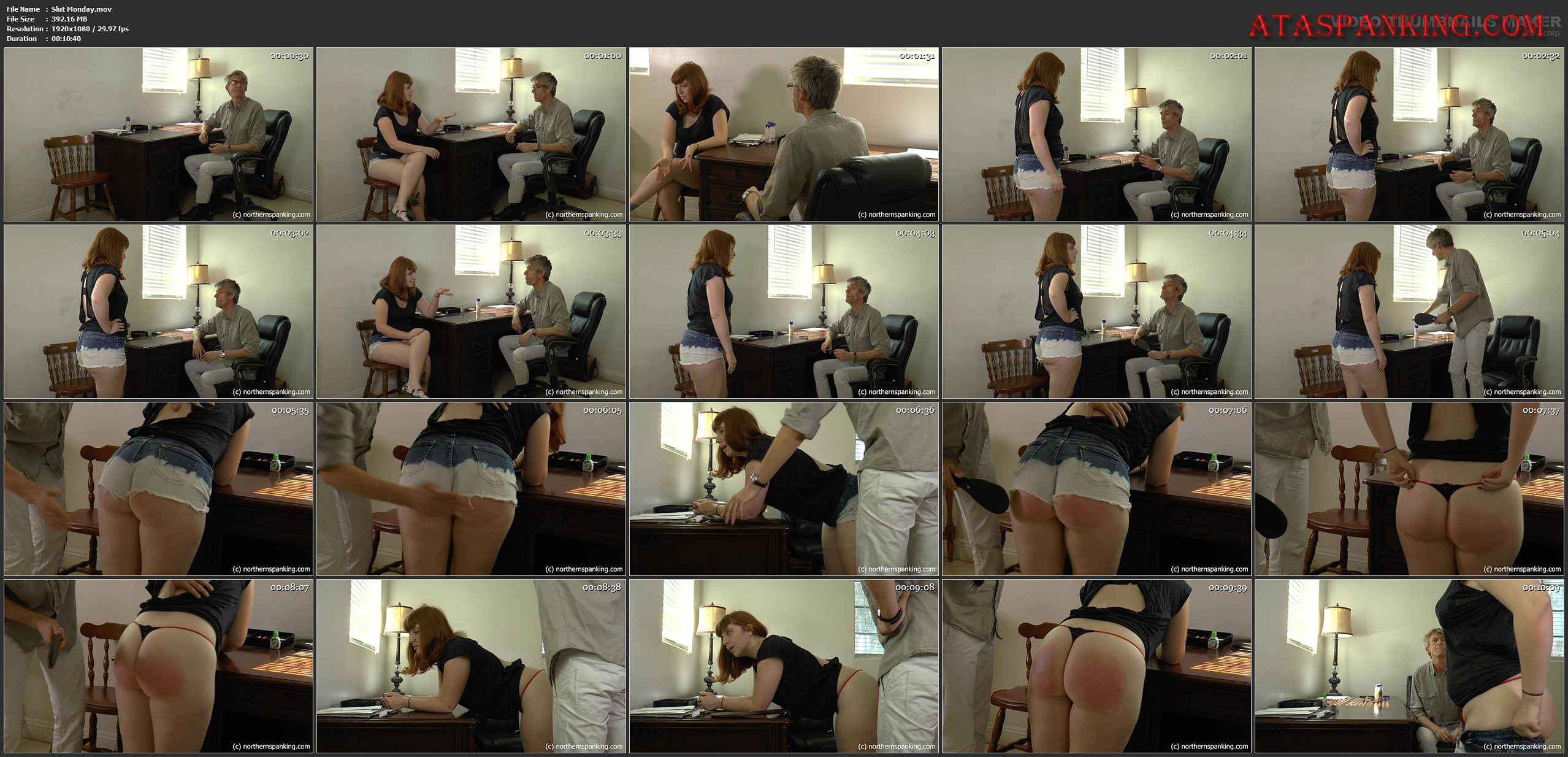 Ginger is a junior data analyst. On Casual Friday her boss, Paul, gets complaints about her choice of wardrobe. Having summoned Ginger to his office the problem was immediately apparent. His stress level rising, Paul's attempts to get through to her about why this is not appropriate for work leave Ginger unfazed. As most of her round bottom is on display already, he knows exactly what to do. Bending Ginger over his desk, he begins to give her a sound spanking.
Ginger is less than contrite but offers to change into something else from her car, explaining that she has several outfits for her other job. At his wits end, Paul responds by applying a heavy, leather paddle to her exposed cheeks.
Offended by her inappropriate shorts, he orders her to take them off, only to discover that her undergarments are not exactly work appropriate, either: she is wearing the skimpiest G-string possible! Ginger is paddled hard on her bare cheeks, making her curvy bottom glow with redness. She finally promises to find something appropriate to change into.
Maybe Ginger has learned her lesson but her parting shot on leaving tends to suggest otherwise!
File Name : Slut Monday.mov
File Size : 392.16 MB
Resolution : 1920×1080
Duration : 00:10:40