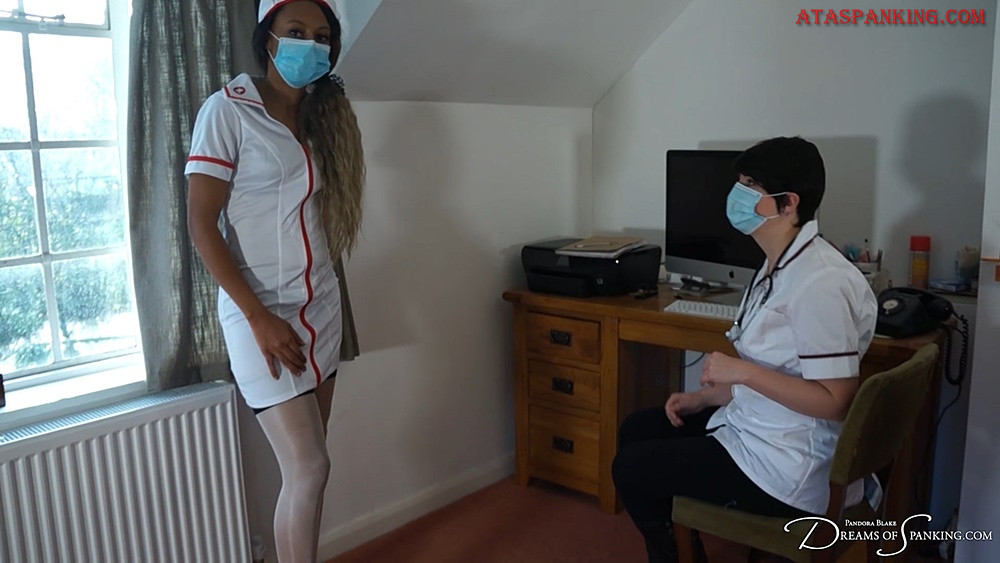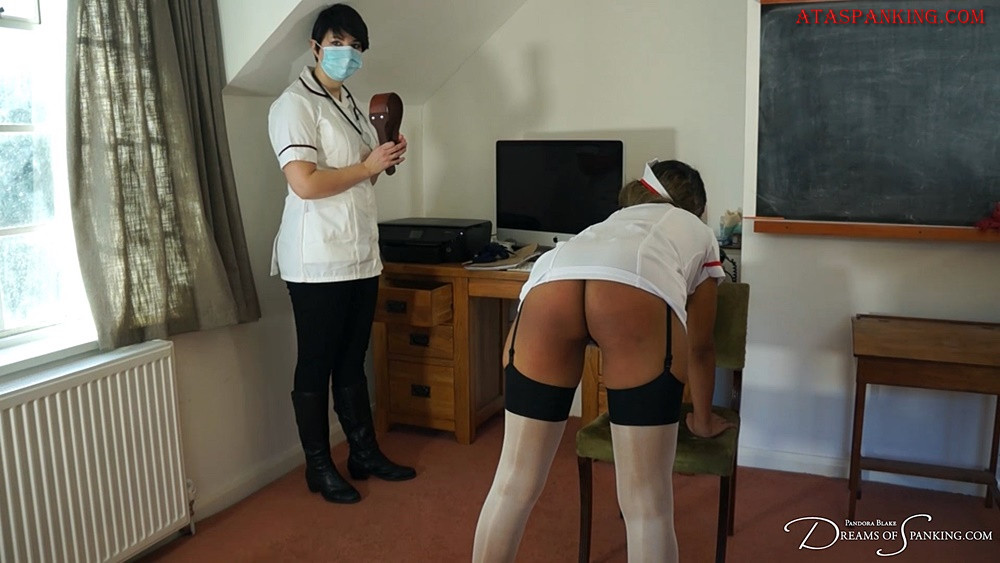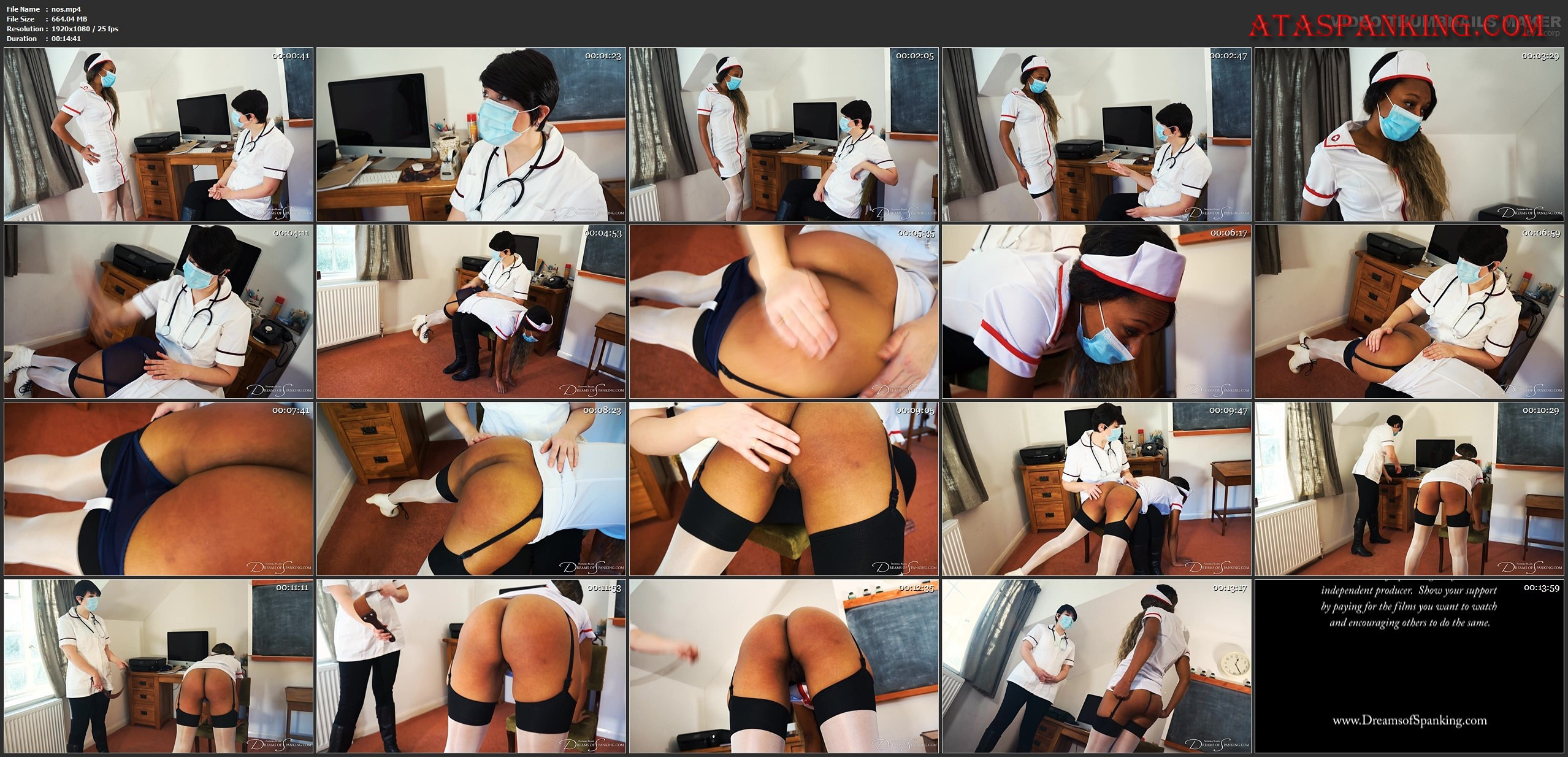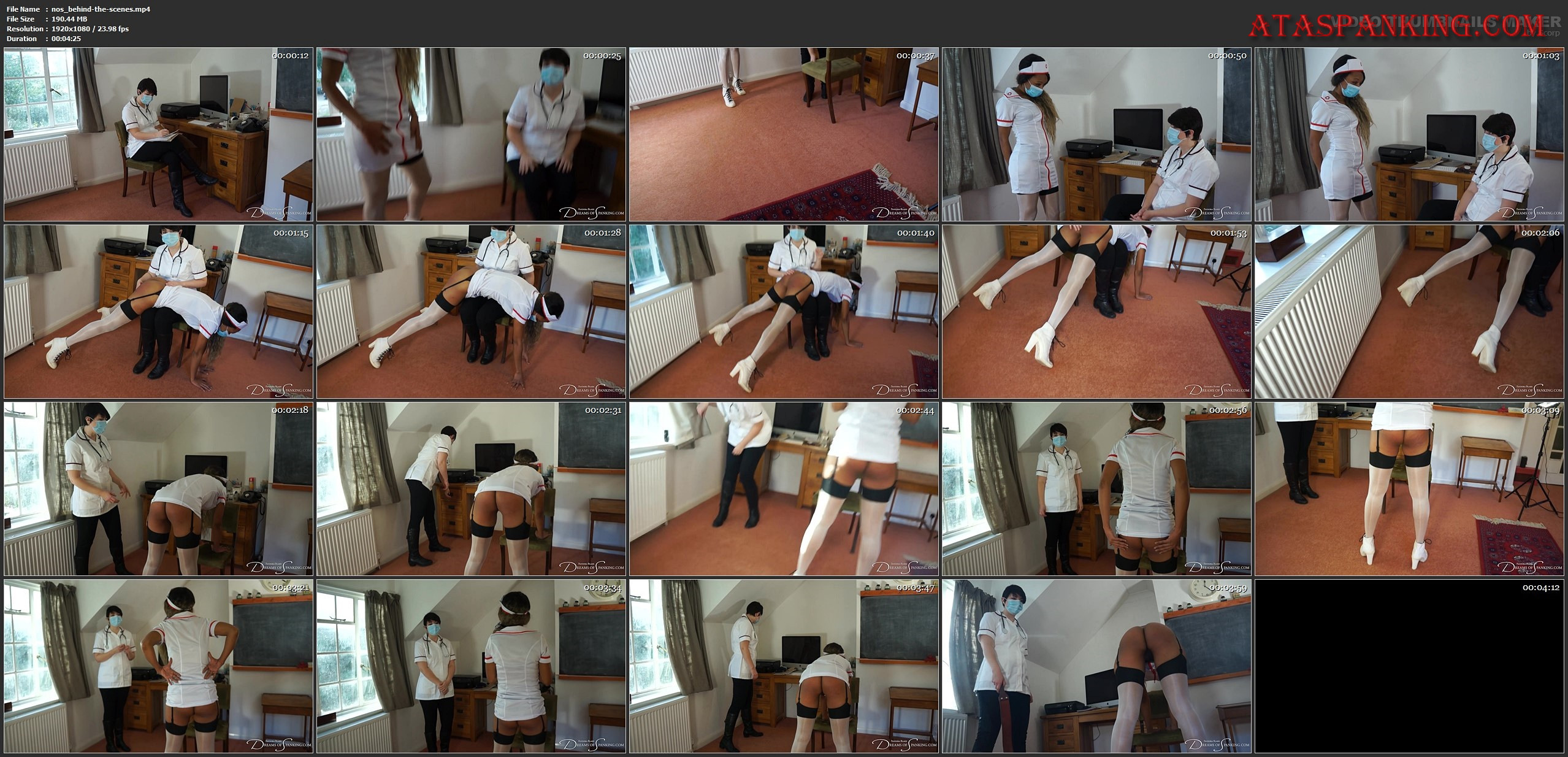 A public health crisis isn't enough to keep newly qualified Nurse Moon from mooning at her patients, and she's been breaking into the chemist's stash to boot! As if that wasn't enough, Matron Blake is almost as appalled by Lana's uniform as by her behaviour – those stockings definitely aren't regulation.
Desperate times call for desperate measures, and as there's no way a hospital can afford to find itself a nurse down right now Pandora is forced to break out a relic of times past. Before long the naughty nurse is bent over Matron's lap, with her figure-hugging white dress up around her waist. If nothing else, maybe she can be humiliated into good behaviour…
This scene is a campy, comedic celebration of two great British institutions – or maybe we should say three, given how institutionally gorgeous Lana Moon's bottom looks in her nurse's uniform.
God Bless The Nos – Behind The Scenes
If you'd like some more of Lana's infectious giggle, have a look at our behind the scenes clip for the week – which also serves as a reminder that when not in character as a firm hospital matron, Pandora can be just as silly and irreverent as Nurse Moon!
http://95.215.205.103/79b5bd3ca9a2d383/God_Bless_The_Nos_-_Film_&_BTS.zip