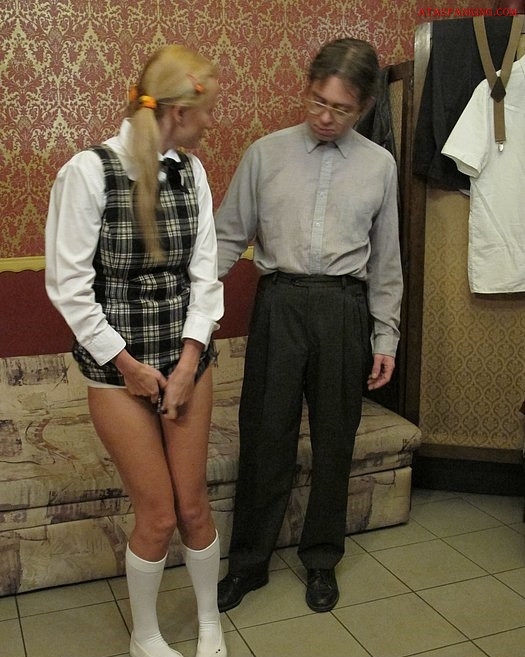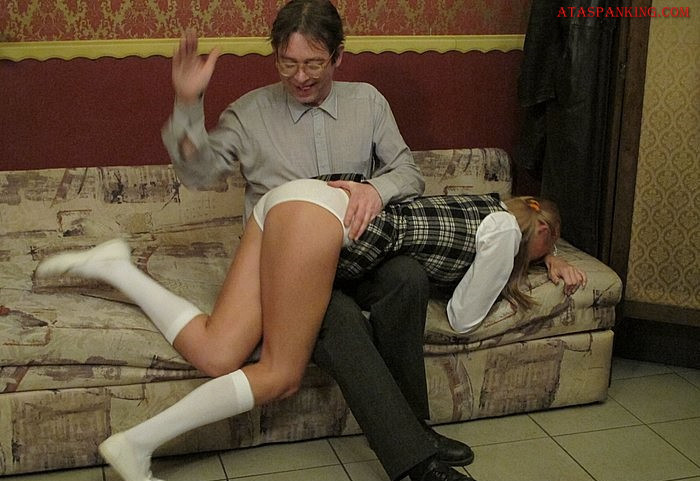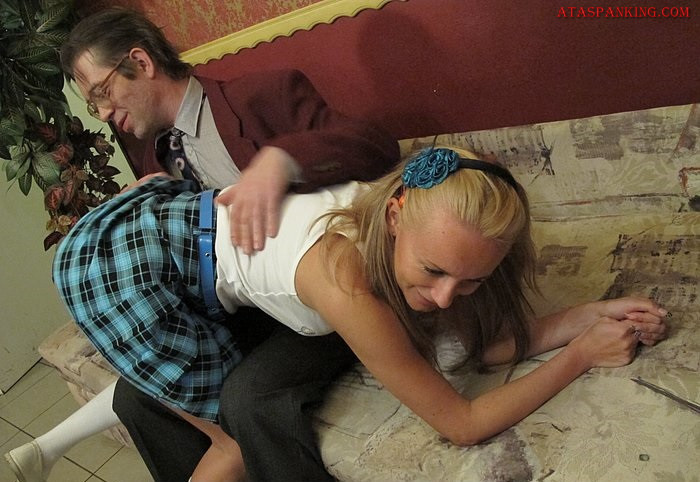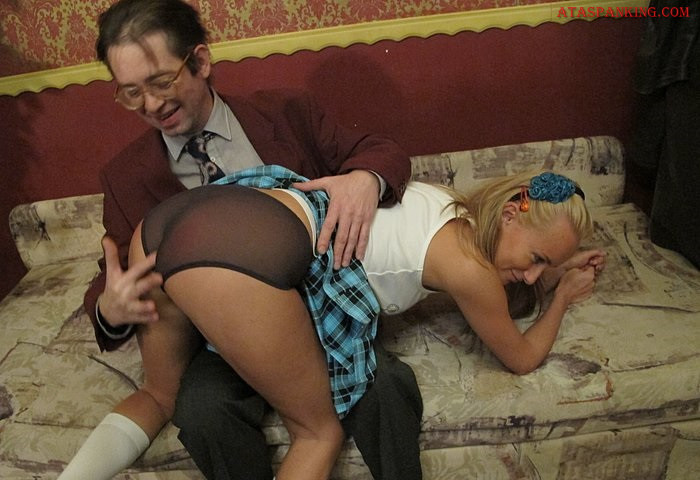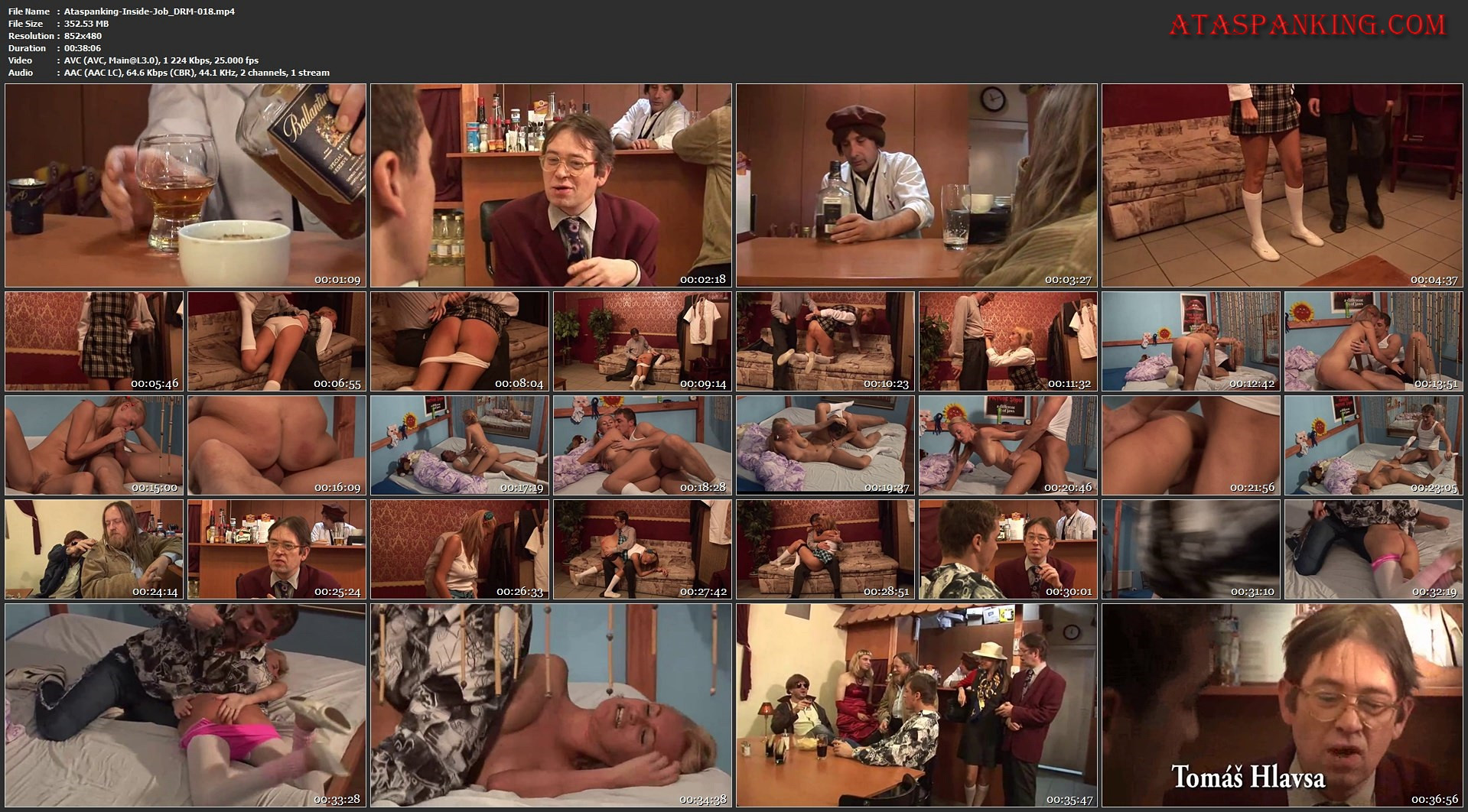 Dear viewers,
Let's go together 30 years back in time, to Eastern Europe, behind the Iron Curtain.
To the times, when jeans and American cigarettes were only to be bought in special shops for special vouchers called 'Bon'. To the times, when porn magazines were only to be purchased only at black market, and illicit moneychangers and traffickers together with the caste of taxi drivers and bartenders were practically controlling the grey economy of states – and furthermore were handling also the illicit prostitution market.
Let's have a look into one typical bar of that time, where the traffickers usually meet their clients. Mr. Havlat is a very special customer. He didn't very much like the last magazines with lesbians, but the previous ones… the ones with spanking – those he liked very much! If only he had a chance to try it for real… But the trafficker Honza a.k.a. 'Harry' thinks that impossible is nothing. After all, his sister has a spoilt daughter who she simply cannot handle just by herself – and would appreciate a little help with her upbringing….and maybe also some small allowance to help her run the household.
And really, few days after, Evicka is coming to get the thrashing she deserves. Mr. Havlat, all excited and shaken, rolls up a skirt of the shy-looking girl and starts to spank her bottom in cute girlish panties. Her two blonde ponytails are shaking as she screams in pain during the punishment – and even more – after Mr. Havlat takes a solid wooden ruler and finishes the punishment with it. It's really painful, the girl cries and screams. And after the punishment, kneeling on a grater follows…
Everything is as it should be, girl has got what she's deserved, a proper end of the story… But what we see is Evicka in bed with Harry, laughing how they cheated this bloke.
And once again, Evicka has been a bad girl again and has to come to Mr. Havlat to get another thrashing…. But this time, she has her own plan. After the punishment, Mr. Havlat is comforting her gently, Evicka cries on his shoulder – complaining about her six siblings and about how her mom has no money for Christmas presents or even for food, or coal for heating… And Mr. Havlat is really glad to help the poor girl, he's glad to pay – and pay a lot of money. He'd do anything for this newly good-mannered cute girl.
But sooner or later, every lie is revealed. And so Harry gets to know about what Evicka has done… Such a beast! Harry runs home and finds Evicka exercising in a tight leotard, in the sounds of music playing from a smuggled walkman – and all mad by anger he throws her onto the bed – with a leather belt in his hand.
He tears the leotard off her and starts beating her furiously. Such a thrashing you haven't seen for a long time! This is not the shy obedient girl bearing her punishment humbly like the one with Mr. Havlat, this is a true fight with nasty words and in the end, the fragile girl gets defeated and Harry's belt shows her what for!
Want to know how this is going to continue? Watch our new movie Inside Job
File Name : DRM-018.mp4
File Size : 352.53 MB
Resolution : 852×480
Duration : 00:38:06
Video : AVC (AVC), 1 224 Kbps, 25.000 fps
Audio : AAC (AAC LC), 64.6 Kbps (CBR), 44.1 KHz, 2 channels, 1 stream