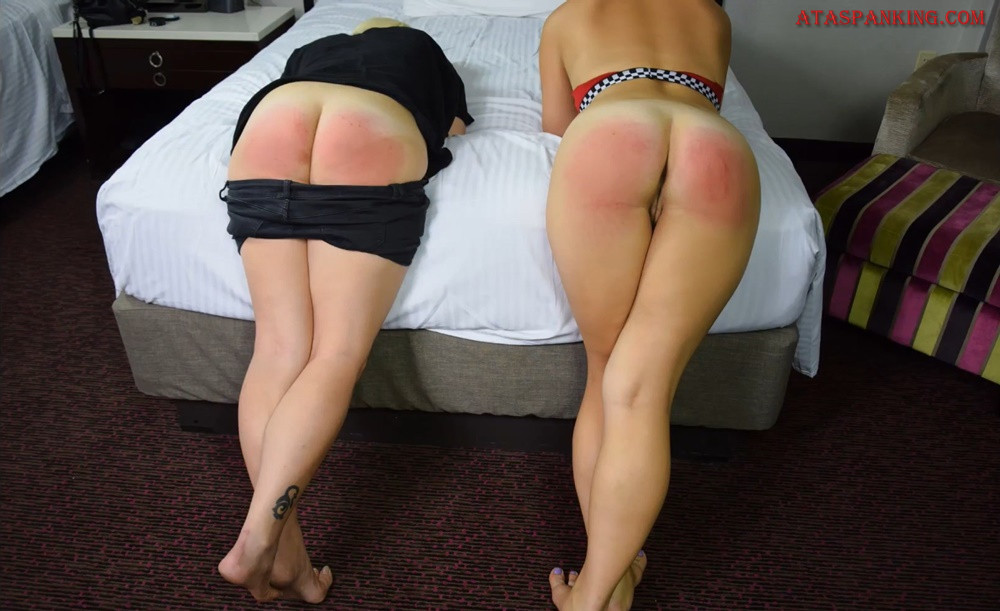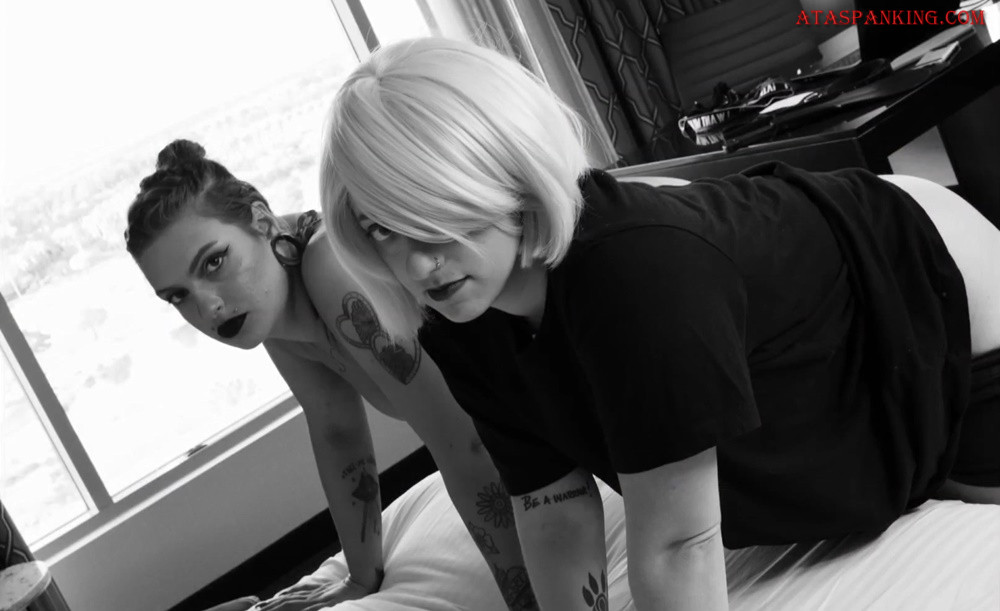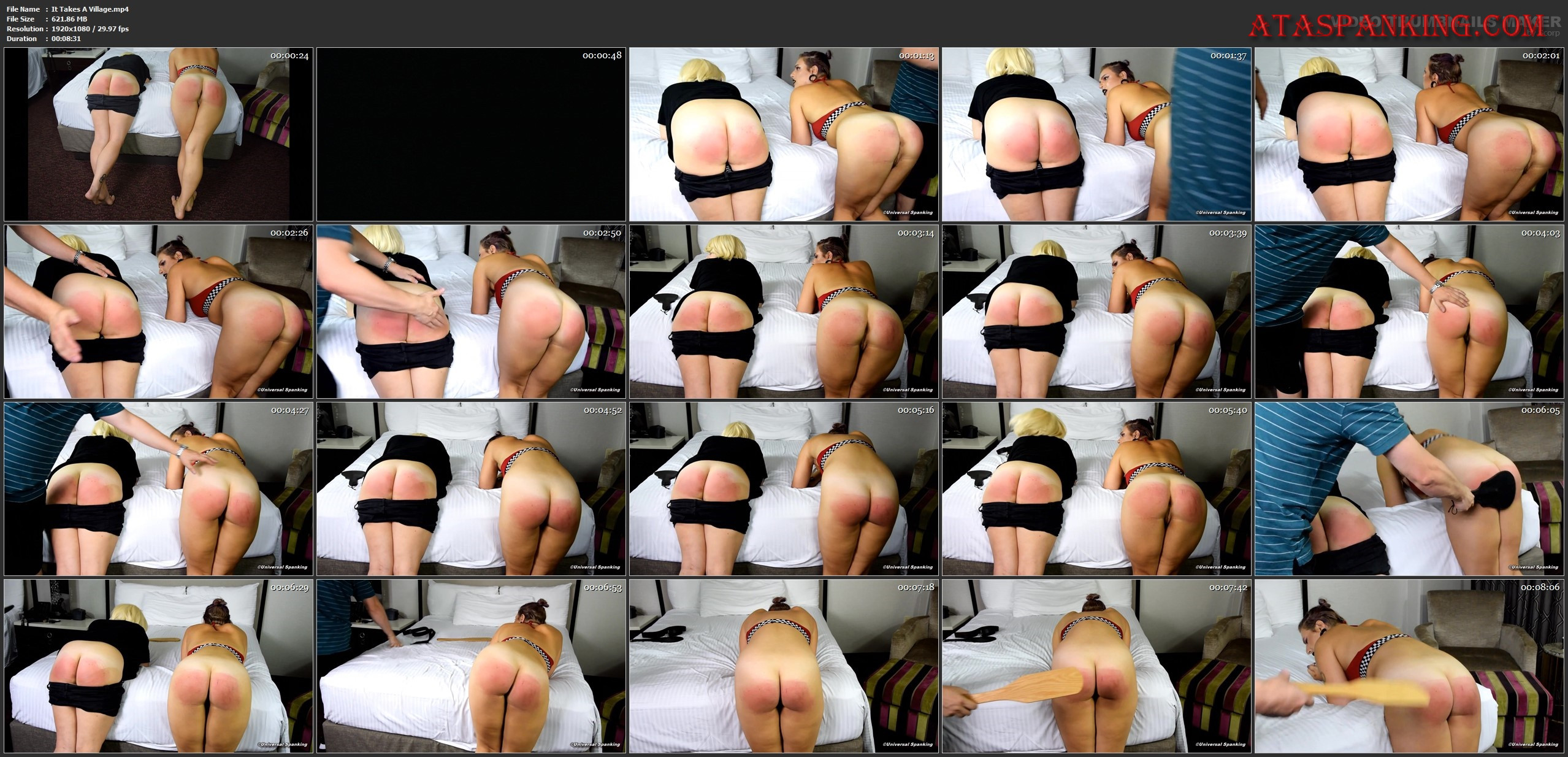 Leanne and Yasmine are going to have their bare bottoms spanked! They've been causing trouble around the neighborhood and everyone is tired of their behavior, including their parents! These two need to be spanked regularly, and just like some of the other girls of the neighborhood, they're sent off to Mr. Kitts. Mr. Kitts is that one neighbor that every defiant girl dreads, the man who is willing to take the time to firmly tan butts, no matter how much they protest!
It's certainly not that uncommon for a community to rely upon a couple of the strong hands of their neighbors to take care of the majority of the discipline. We join the spanking of Leanne and Yasmine in progress as they are both bare from the start, and taking sizzling smacks from the hand of Mr. Kitts. They're both mouthy and disrespectful, so Mr. Kitts uses a traditional implement to quiet the girls and bring about order to the room,…he uses the leather belt on them. Both of the girls are howling at the sting of the leather, though this isn't unusual and Mr. Kitts has heard this before, it's all part of the process of getting a girl back on the path to better behavior.
Leanne and Yasmine both despise this type of painful and embarrassing punishment, they've had it before and they'll get it again if they can't behave. Mr. Kitts decides that to drive the lesson home, he'll give them both swats with the stiff leather paddle. Before he's done though, Leanne becomes very sassy, so she's made to stay bent over for some extra punishment with the wooden paddle! What a pleasure it is to see Leanne getting her bare behind swatted, with an attitude like hers, she clearly needed the corporal punishment that she received. Both Leanne and Yasmine would have a sore bottom to sit on that night, and surely they would find themselves being spanked by Mr. Kitts again. However, the spankings that they endured at the hands of Mr. Kitts changed their lives, steering them off of their destructive paths. On occasion, Leanne and Yasmine still remember back with a sense of fondness that there was someone who cared enough to give them both the discipline that they so desperately needed.
File Name : It Takes A Village.mp4
File Size : 621.86 MB
Resolution : 1920×1080
Duration : 00:08:31
http://95.215.205.103/05f9d90c21f7af3d/It_Takes_A_Village.mp4