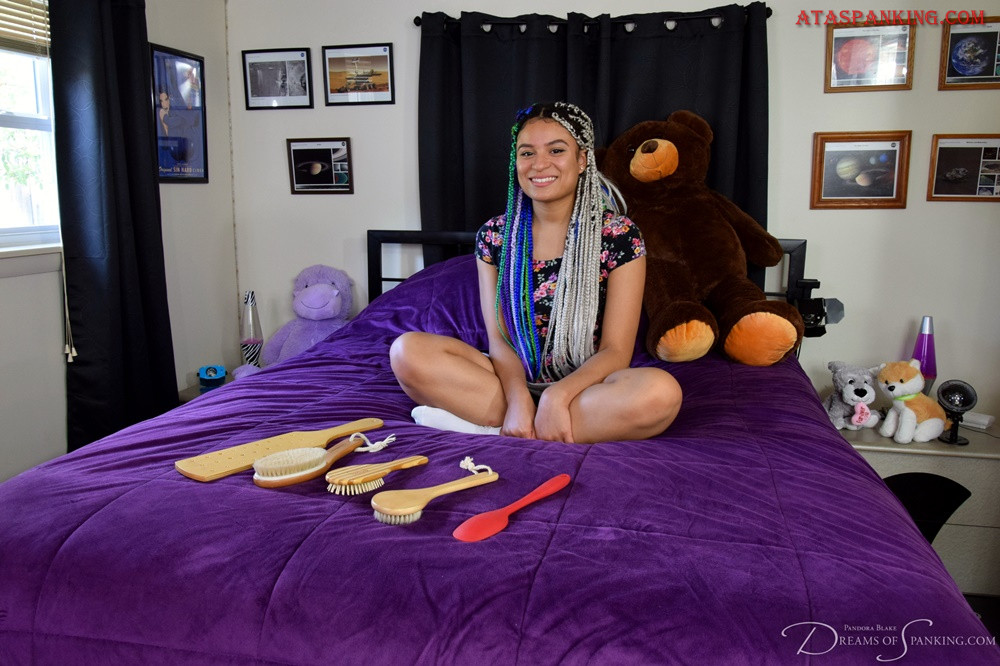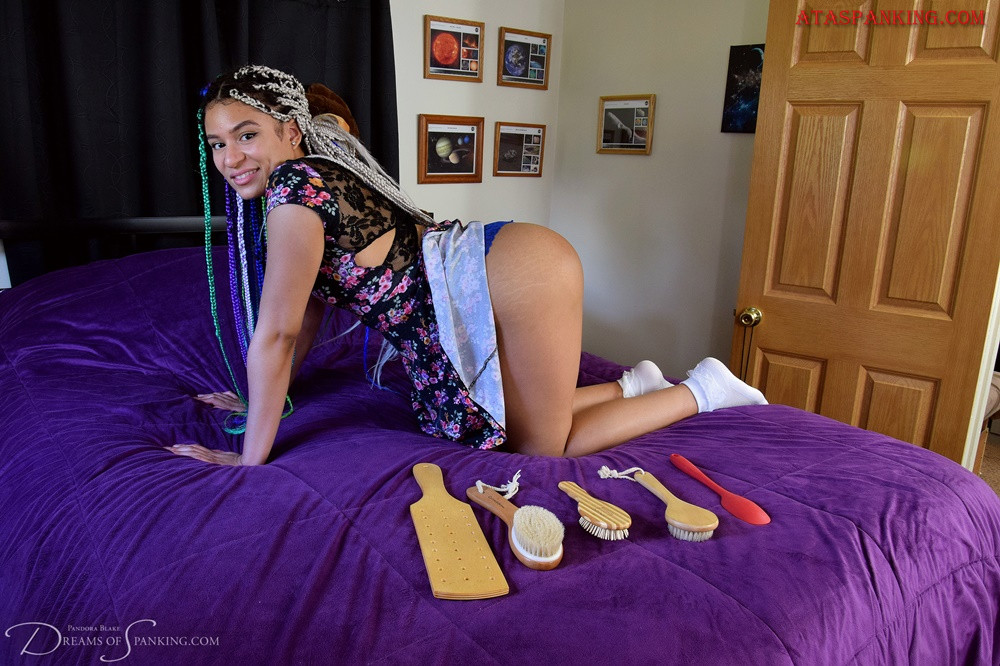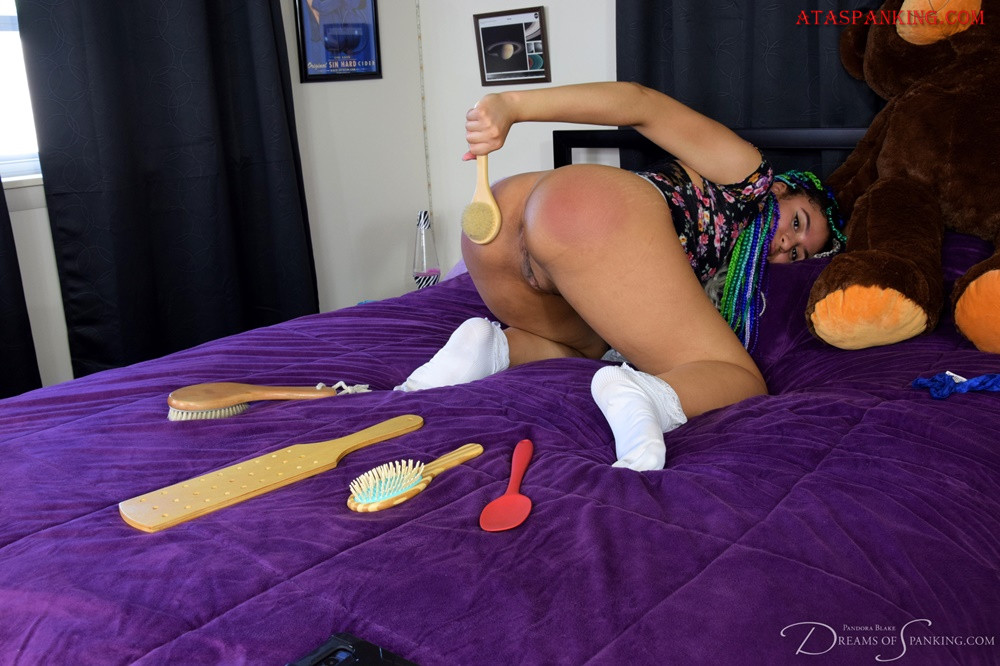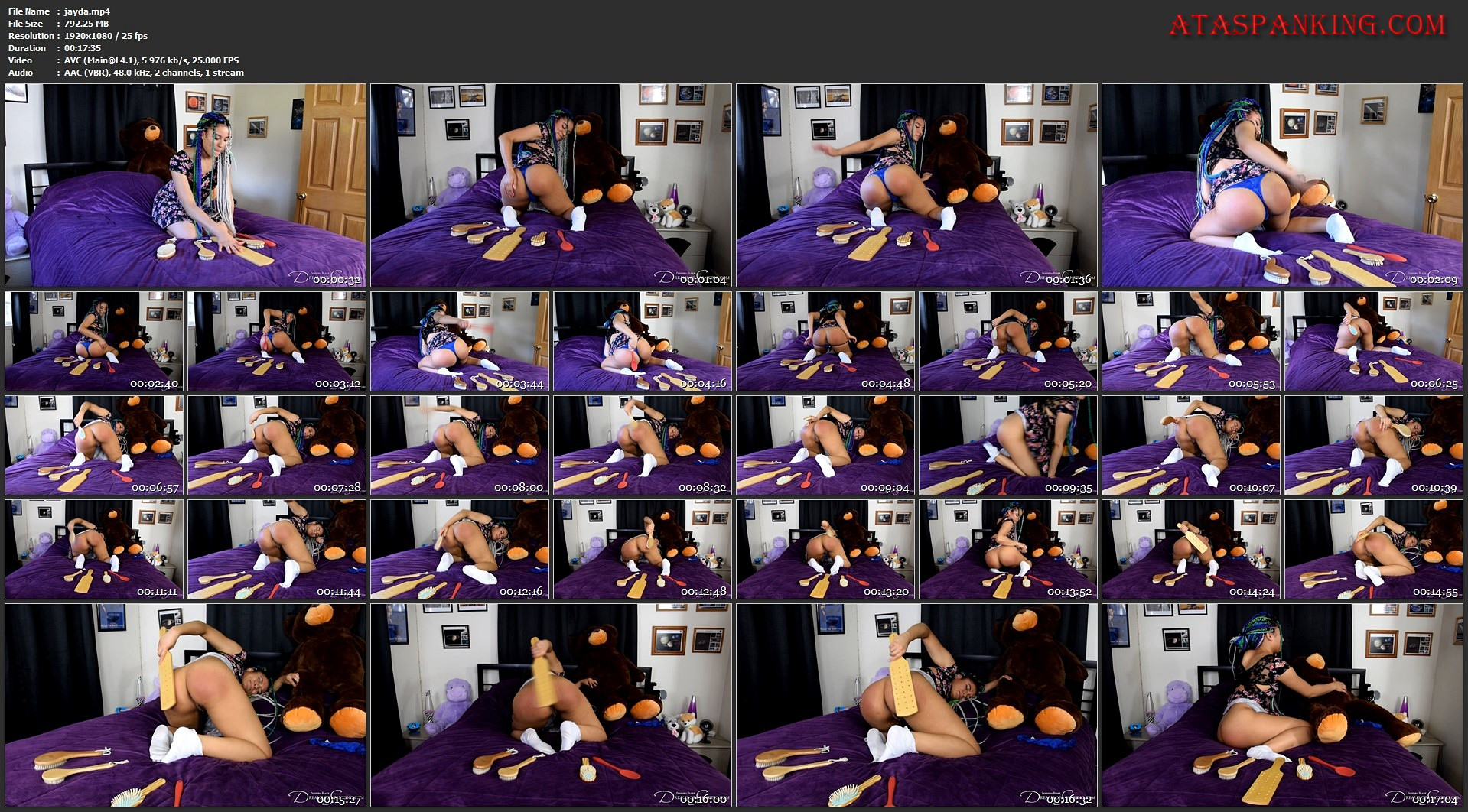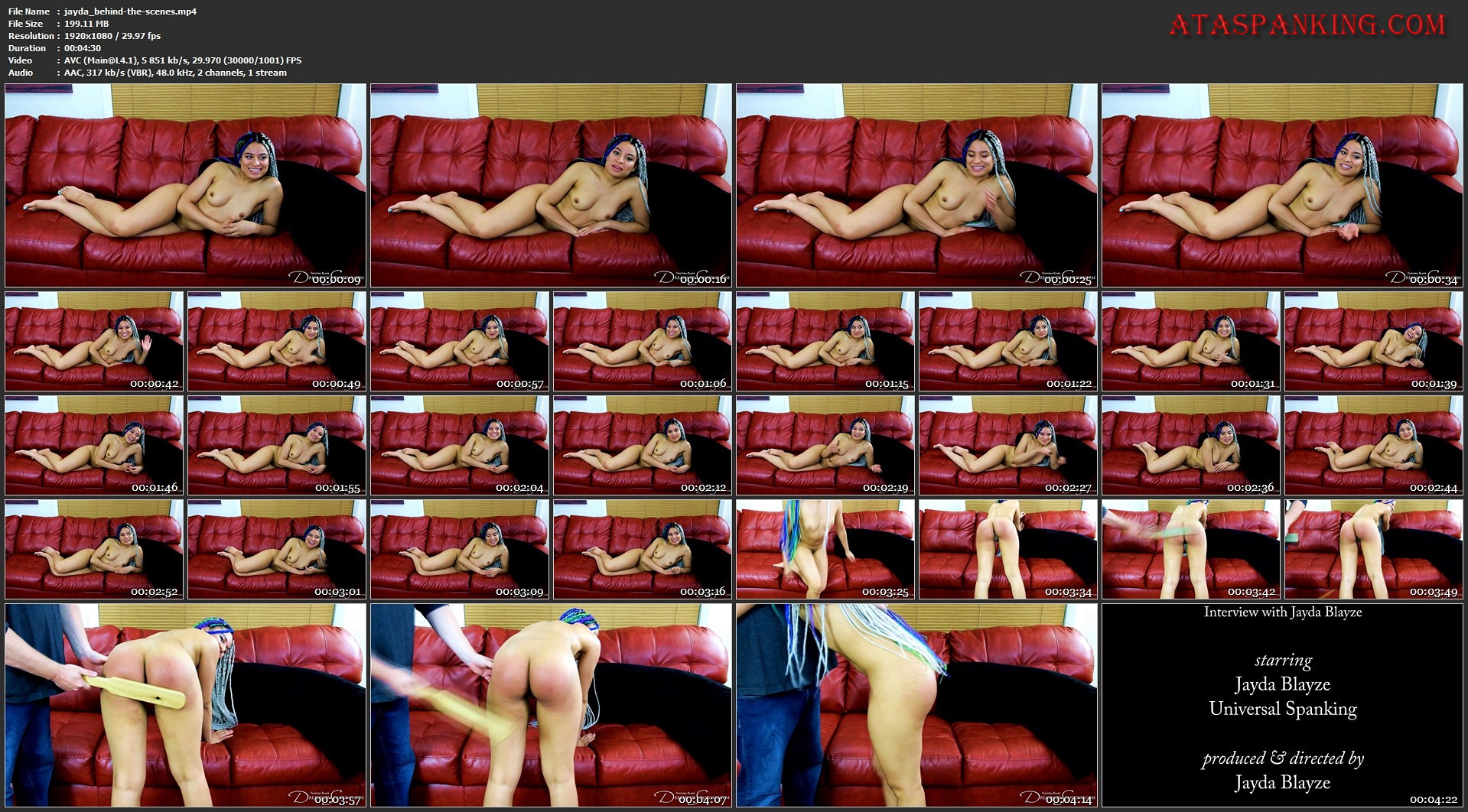 Jayda Blayze is hotter than ever as she takes matters into her own hands (and paddle, and hairbrush!) in this beautifully thought out self-spanking fantasy.
If you're a self-spanking fan, you're going to love this one. Jayda warms herself up beautifully before working through a fantastic collection of implements – a rubber spoon, hairbrushes and bath brushes, even a heavy paddle replete with holes for extra sting. By the end her gorgeous bottom is a glowing red, warmed and beaten.
The amazing self-spanking isn't the only special thing about this Guest Director film, though. Her narration is fantastic; you'll get to hear not only her whimpering reaction to the blows she administers, but also what's going through her mind as she punishes herself. You'll be able to share in her fantasies, her daydreams, her desires – and every moment of her firm spanking
Interview with Jayda Blayze
If you're wanting to see more of Jayda – and who isn't? – take a look at this behind the scenes special, shot in the afterglow of our recent film Caught Camming. It's another chance to learn more about Jayda and what gets her going – and there's a special spanking treat at the end, too!
http://95.215.205.103/bda40d6542831711/Jayda_Self-Spanking_Film_&_Interview.zip