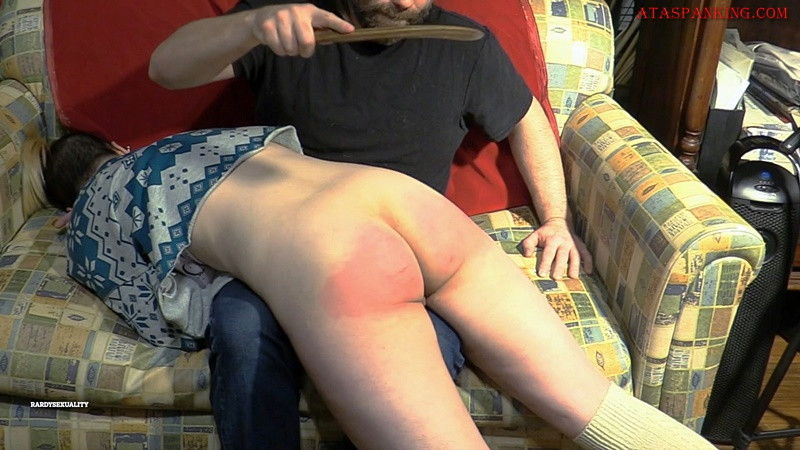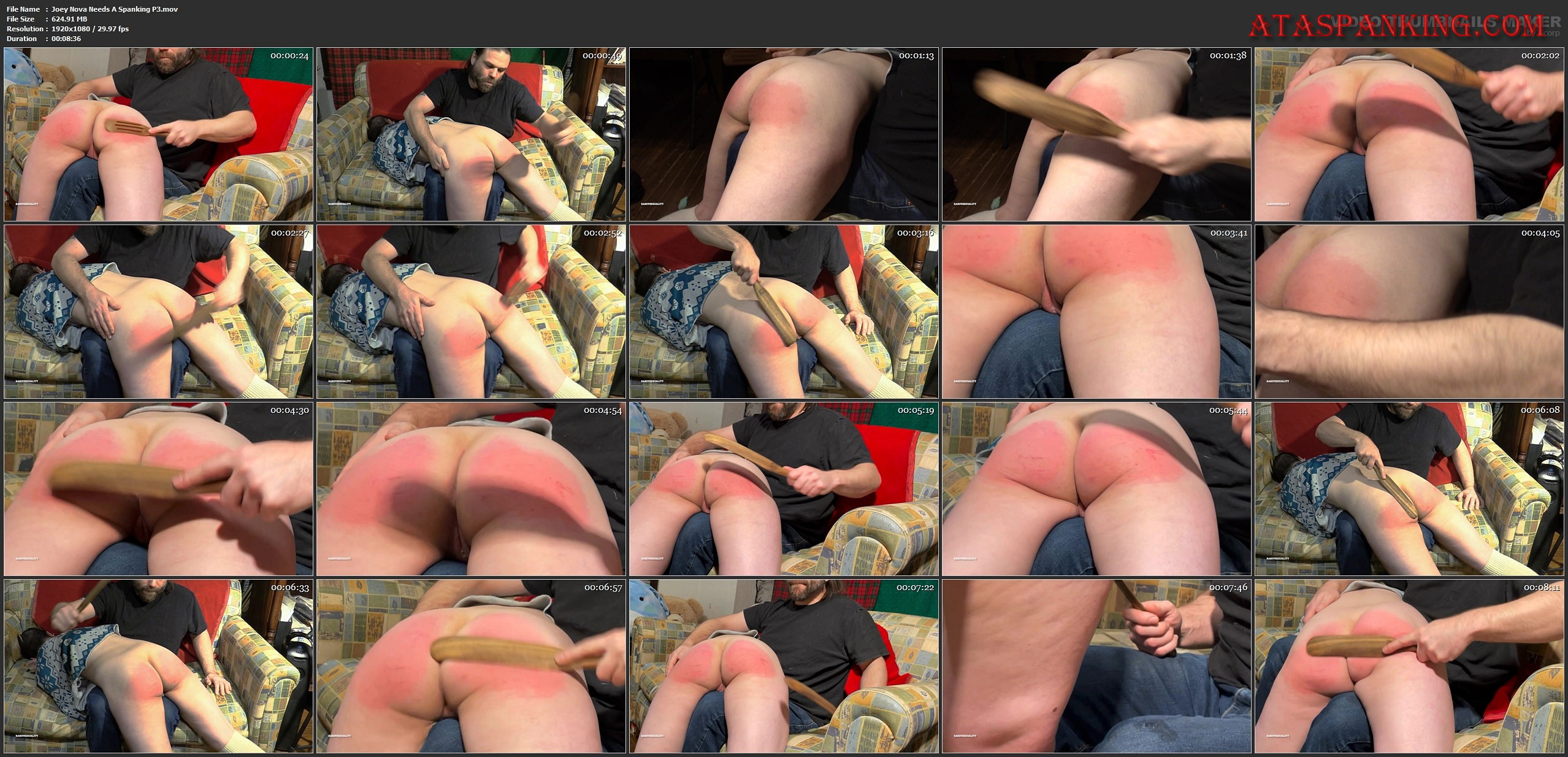 Spanking is something that sometimes a frustrated Joey asks for. H needed a sweet release and was wanting the indestructible kitchen utensils that Joey's mom got us for Christmas. This is a 4 part collection, by the end of this clip Joey lets out real tears.
Part 1: the leggings are the start to Joey's warm-up but quickly get his ass exposed wearing a sexy thong. The spanking is firm and fast to get joey ready for the 4 spatula / wooden spoon implements.
Part 2: is the start of the toys. the smaller implements make a beautiful snap on Joey's red bottom. The hairbrush technique works well in this case.
Part 3: The hairbrush-like spankings continue with larger implements but Joeys gets turned on grinding pussy and Masters knee making him a masturbation station.
Part 4: In this video, Joey has earned the bath brush. He has a vibrator on him with a dildo in. Master switches from swatting Joey's ass and railing joey's pussy with the dildo.
File Name : Joey Nova Needs A Spanking P3.mov
File Size : 624.91 MB
Resolution : 1920×1080
Duration : 00:08:36
http://95.215.205.103/a5818e7ccaa326ba/Joey_Nova_Needs_A_Spanking_P3.mov