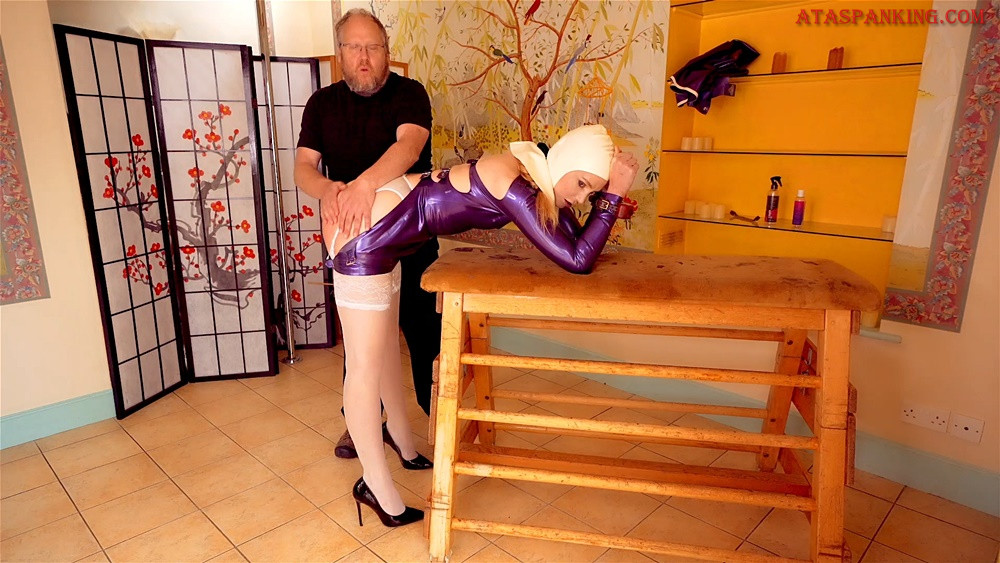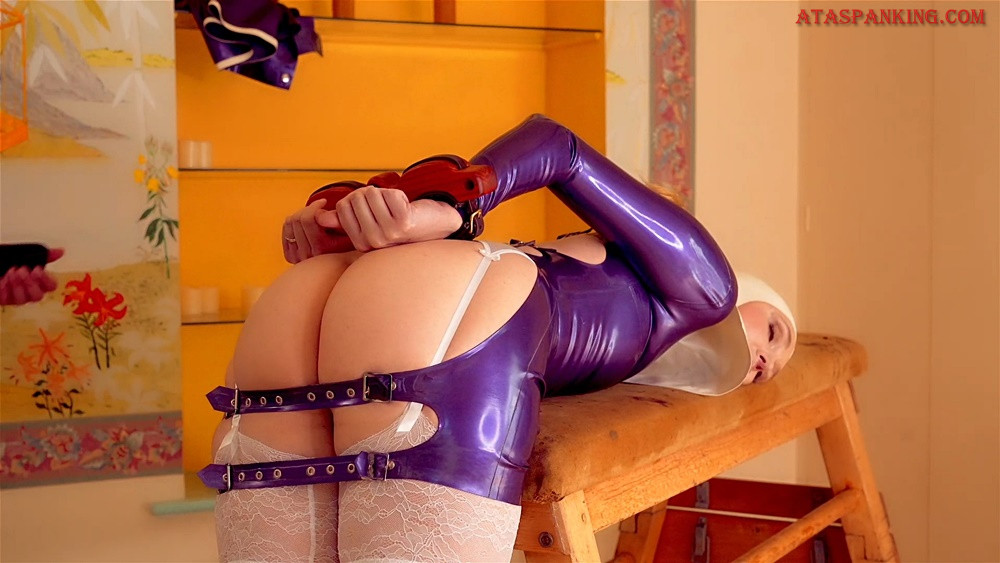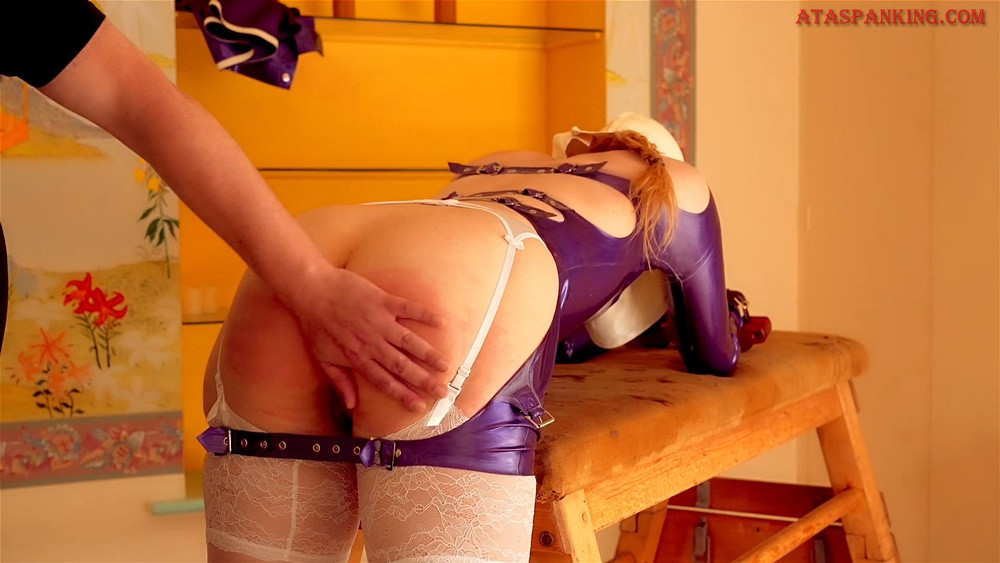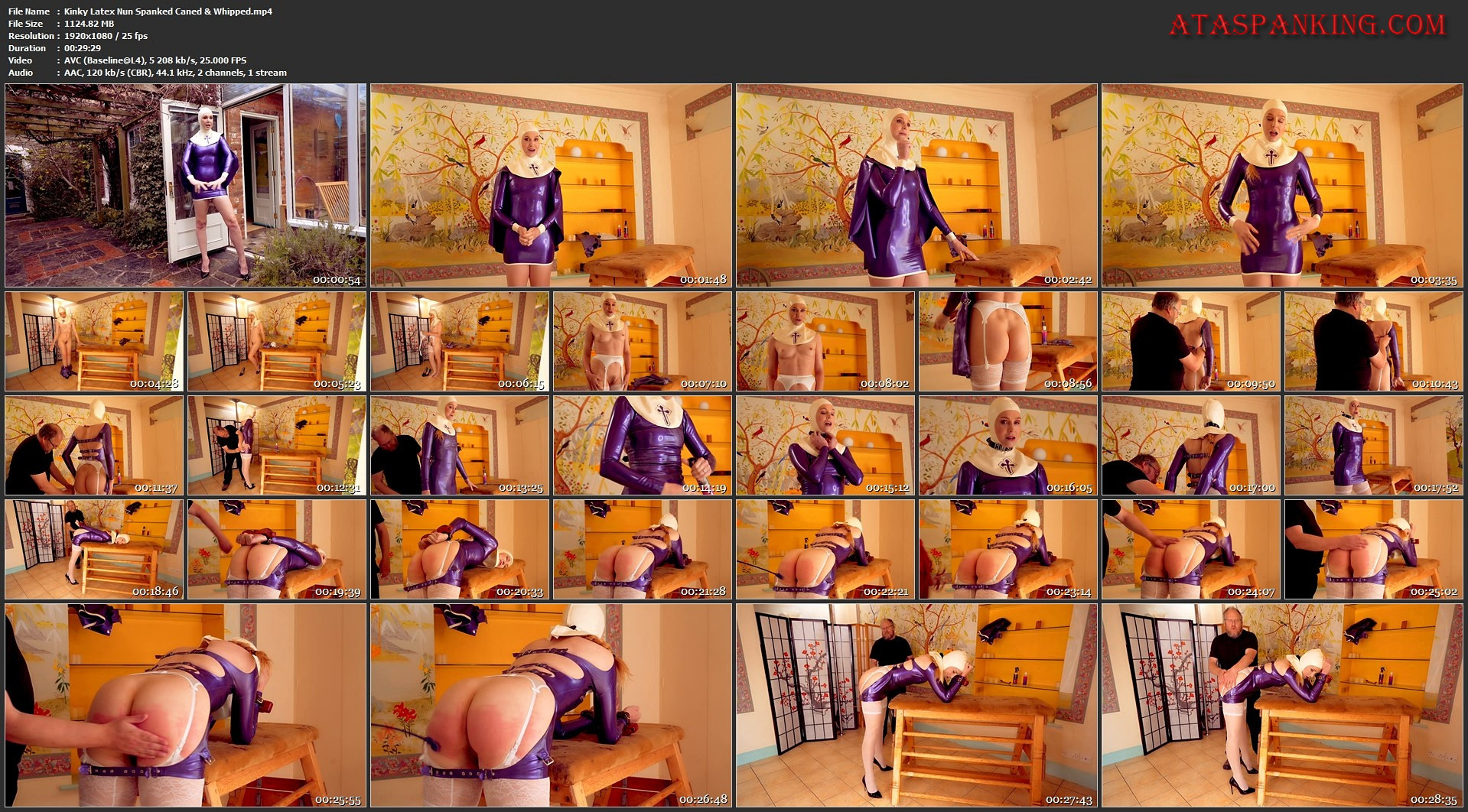 Please note, the full 40 minute version of this movie (Kinky Latex Nun Spanked, Hogtied & Vibed) is already available on my store. This version is for the people who're only interested in the getting dressed in latex/spanking part of the story.
The national press is gathered outside the convent, due to awful rumours of sexual deviance within our walls. According to rumours, the nuns indulging in sinful kinky games with Step-Father Daniel! Nothing could be further than the truth – we're all about poverty, chastity and obedience here! Which is what I say when I address the journalists; Step-Father Daniel has chosen me to make a statement, and I'm happy to set the record straight and protect the convent's reputation!
Back indoors, Step-Father Daniel is very pleased with me, which makes me bold enough to ask if perhaps I may be rewarded for my loyalty to the Order? Step-Father Daniel agrees, and has in fact already prepared a reward. How exciting! I mean, how spiritually fulfilling. I can't wait to find out what his plans are! First, he directs me to strip out of my latex robe and habit. Of course! Whatever Step-Father Daniel wishes! He tells me to put on the outfit he's prepared for me; white stockings, a satin suspender belt, high heels, and – goodness me! A BACKLESS latex dress! Won't it be terribly exposing? My bottom juts out, naked and vulnerable, almost seeming to beg from attention from the good Step-Father! What can he mean by this? Obviously he means to teach me some wonderful, holy lesson – he's totally trustworthy of course! The next part of the outfit is rather shocking – a slave collar with the words CUM SLUT emblazoned upon it. Of course! A lesson in humility! What an excellent idea. Mmm, I rather like the way it feels, actually. Rather naughty! I mean instructive, of course. Rather instructive. Next, Step-Father Daniel straps a pair of wooden cuffs onto my wrists, and directs me to bend over the padded bench. I rather suspected that my 'reward' would involve corporal punishment – Step-Father Daniel is an expert and I'm quite sure I'm in need of chastisement. What a wonderful reward this will be! But goodness, it's not easy to take. Hand spanking, a heavy strap, a large flogger, a riding crop and many strokes of the cane. But as the punishment progresses, I discover a wonderful sense of arousal… I don't mean arousal. I mean INNER PEACE, of course. Yes. And I find myself wondering aloud – do I perhaps need to be taken upstairs for more special treatment from Step-Father Daniel? I feel that perhaps I do, and he agrees!
Amelia Jane Rutherford, Hywel Phillips
File Name : Kinky Latex Nun Spanked Caned & Whipped.mp4
File Size : 1124.82 MB
Resolution : 1920×1080
Duration : 00:29:29
Video : AVC, 5 208 kb/s, 25.000 FPS
Audio : AAC, 120 kb/s (CBR), 44.1 kHz, 2 channels, 1 stream
http://95.215.205.103/75dfa7187a03582b/Kinky_Latex_Nun_Spanked_Caned_&_Whipped.mp4