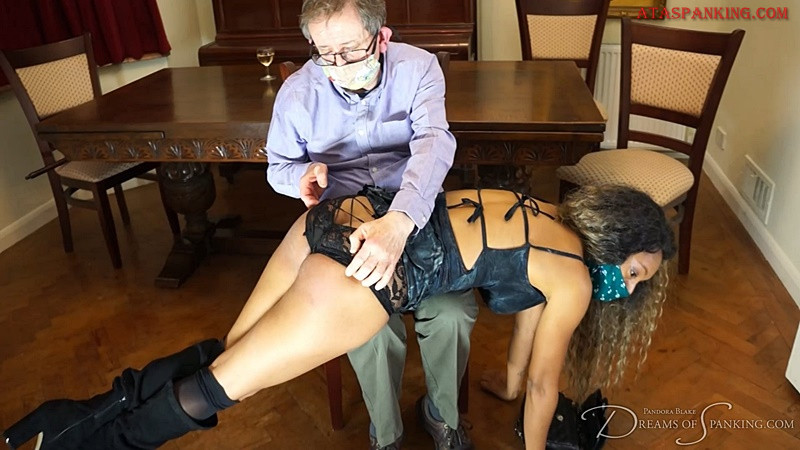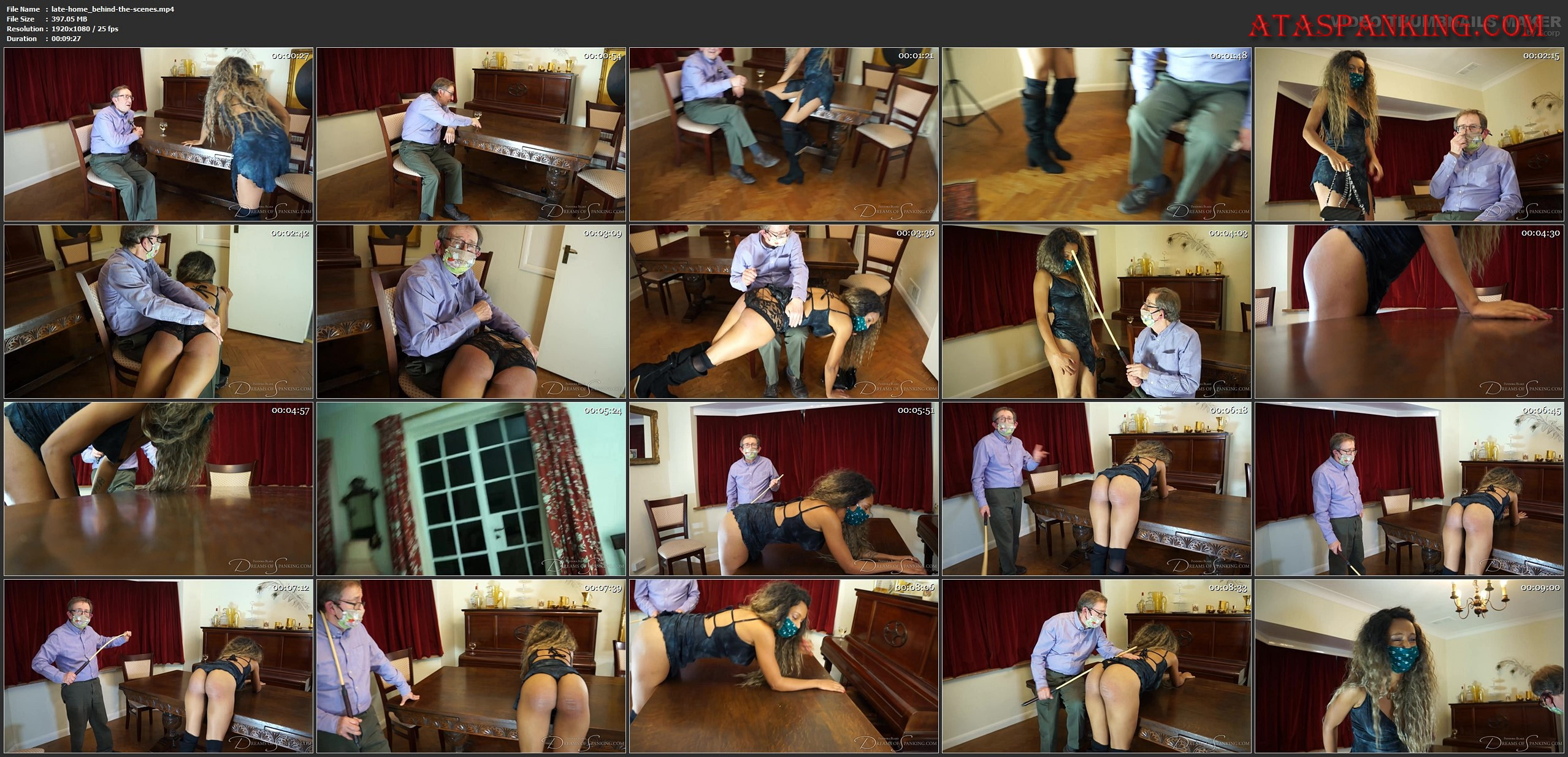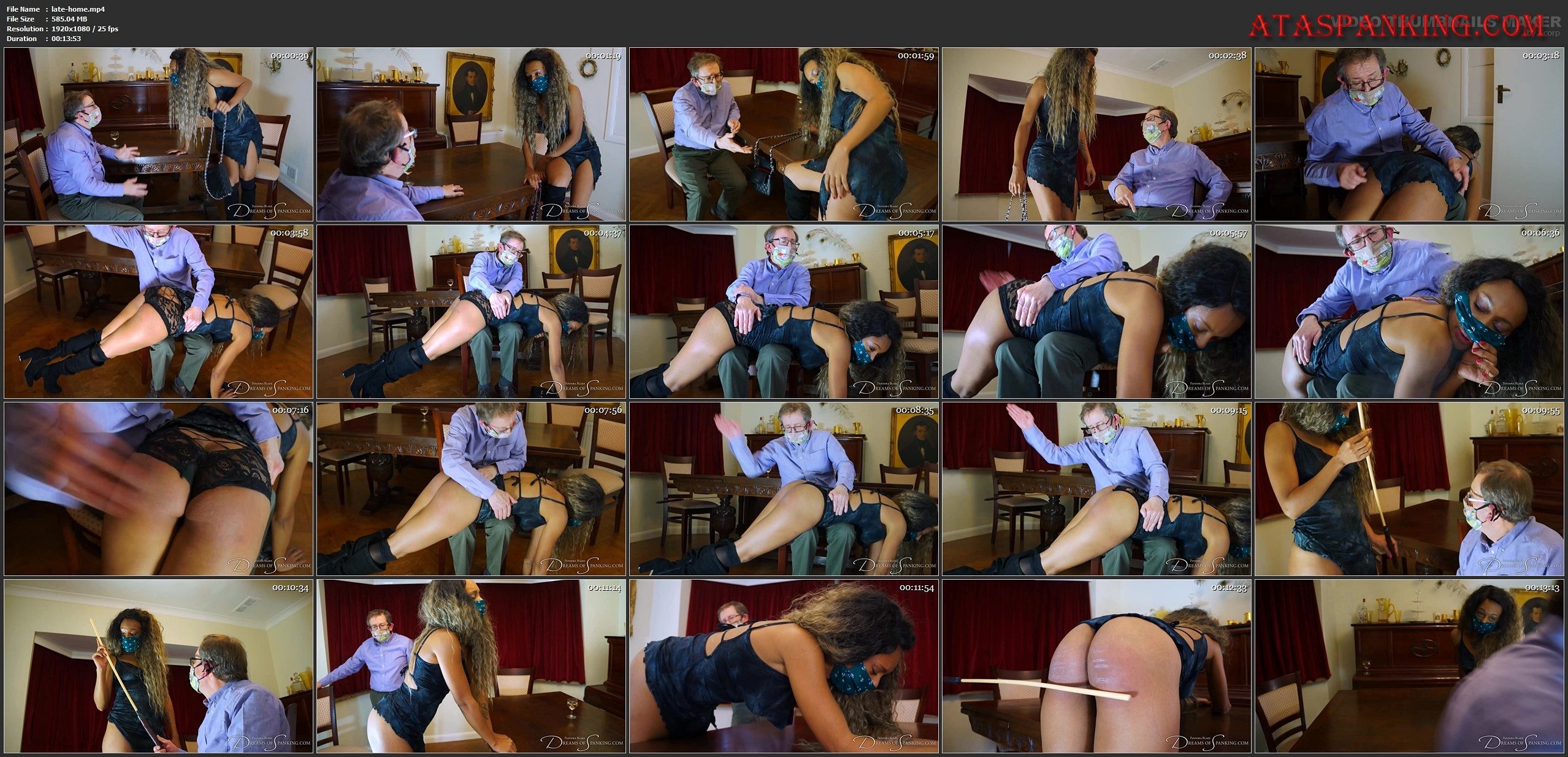 There's a lockdown on, but tearaway Lana Moon has broken her curfew – and Uncle David Oak is forced to respond with a thorough OTK hand spanking and five strokes from his favourite cane.
You'd think that Lana had learned her lesson after the end of the first lockdown, when she and her partner in crime Pandora attended one of her uncle's parties and faced the consequences for things getting so terribly out of hand.
Ever the rebel without a cause, though, there's another lockdown on and she doesn't seem to have changed her ways at all – right down to going off to an illegal party and getting home late, drunk and skimpily dressed!
Disappointed that his teaching doesn't seem to have sunk in, David decides to take a slightly more drastic approach to punishing his wayward niece: it's time to fetch his very favourite cane…
Late Home – Behind The Scenes
Filming with Covid lockdown restrictions was just as bizarre as everything else about living with them, but we did what we needed to do to make it work! Join Lana and David as they negotiate a caning, figure out their masks and add a twist at the end of their tale.
http://95.215.205.103/5dcd437c5435c291/Late_Home_Film_&_BTS.zip