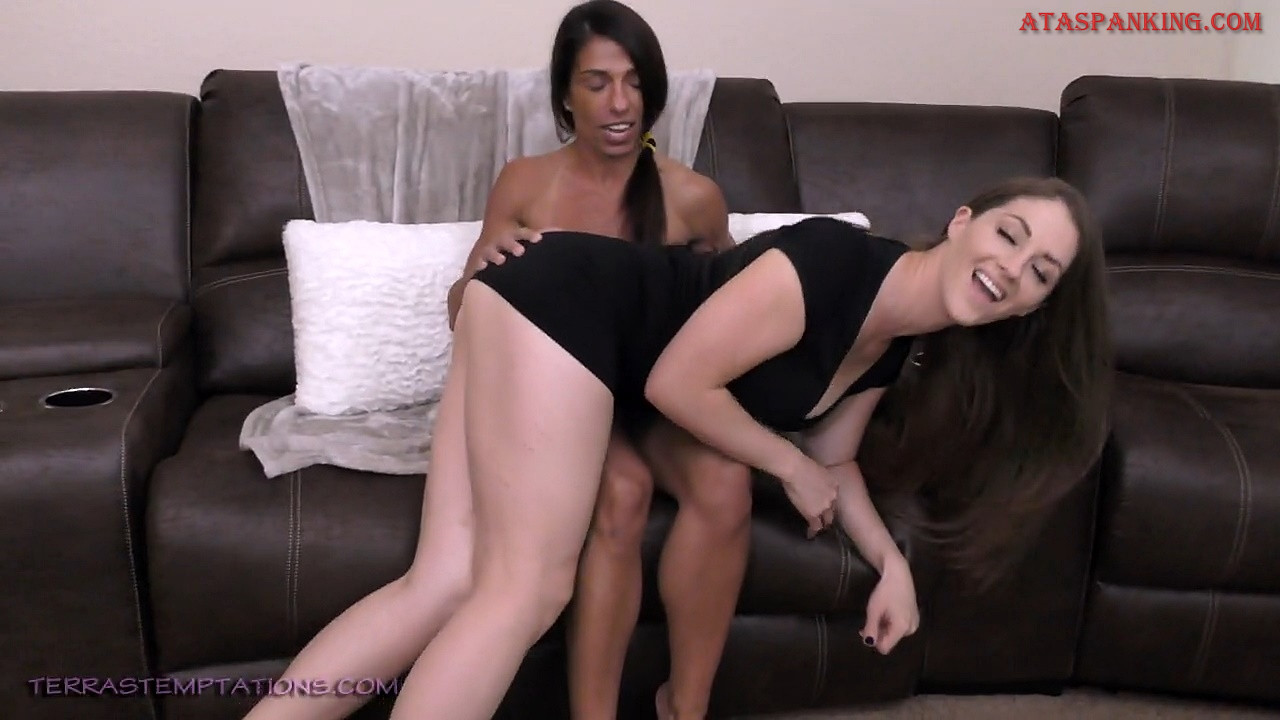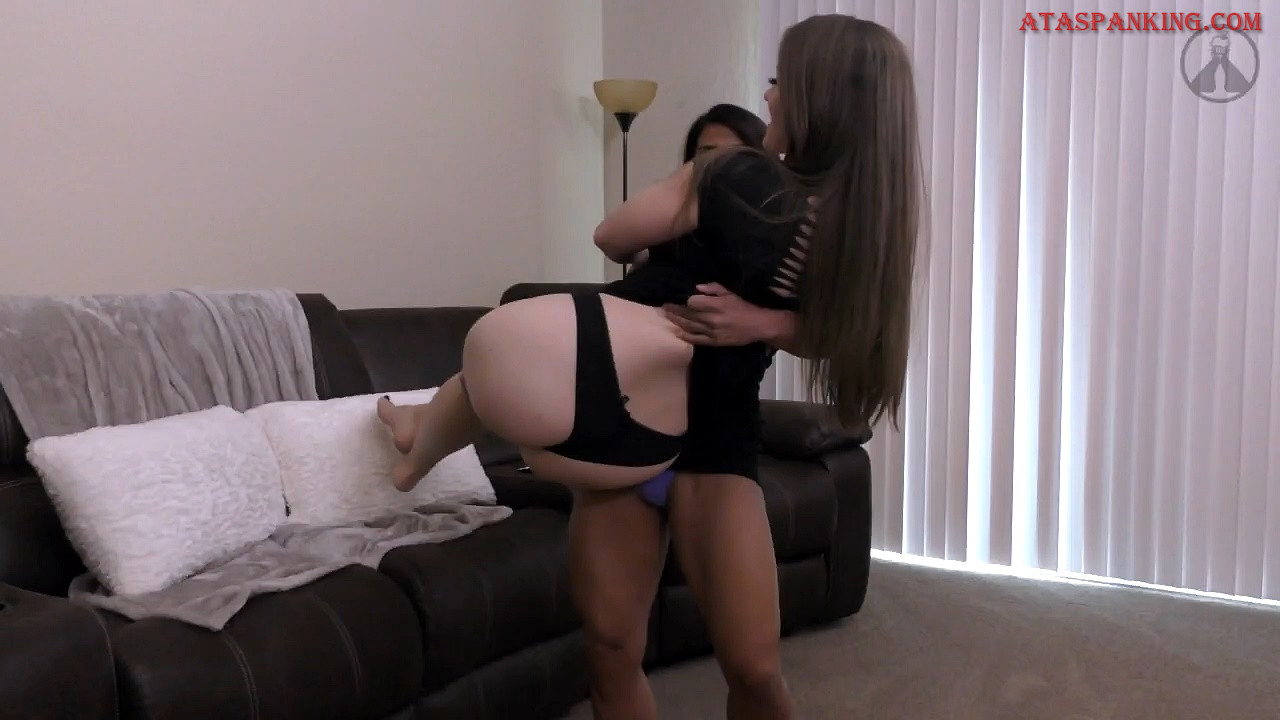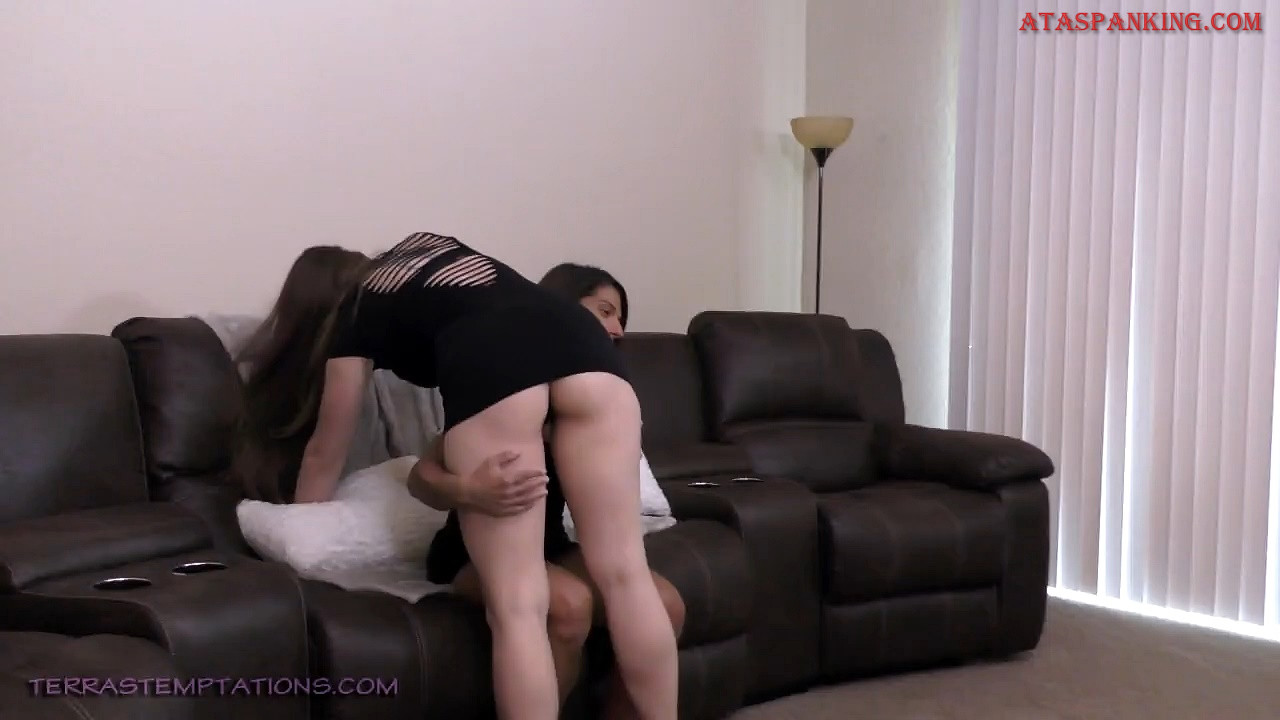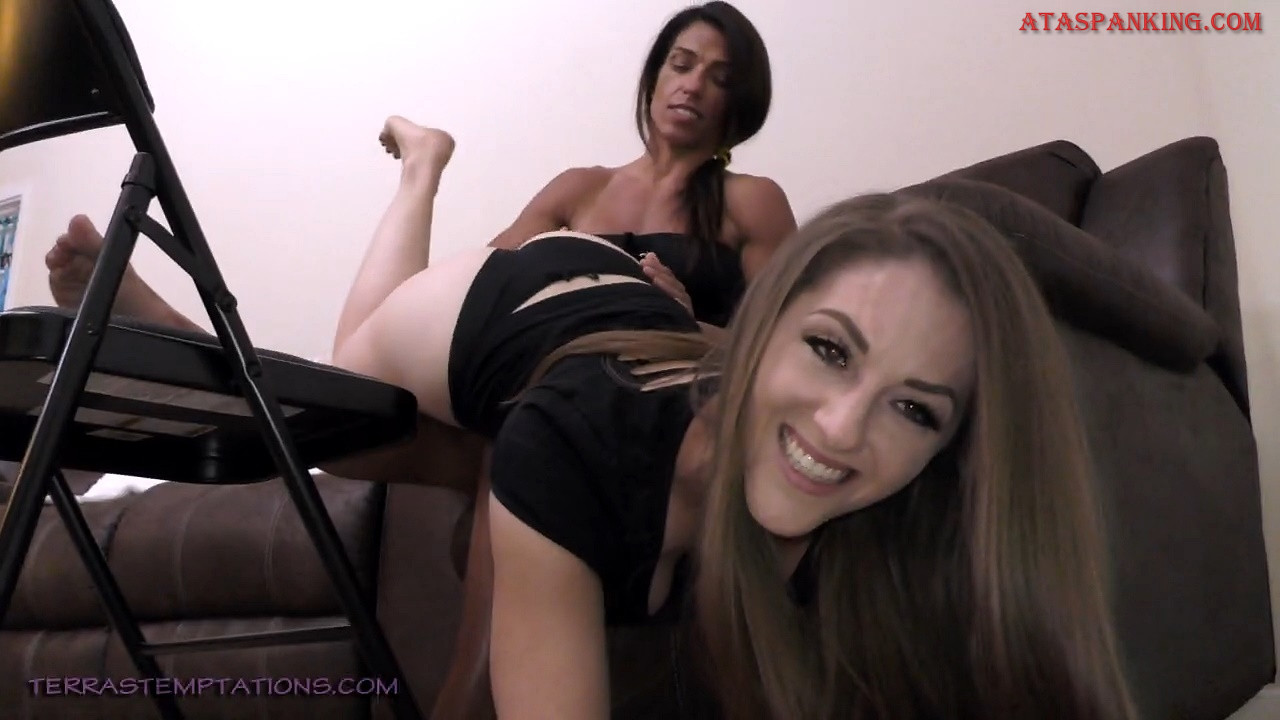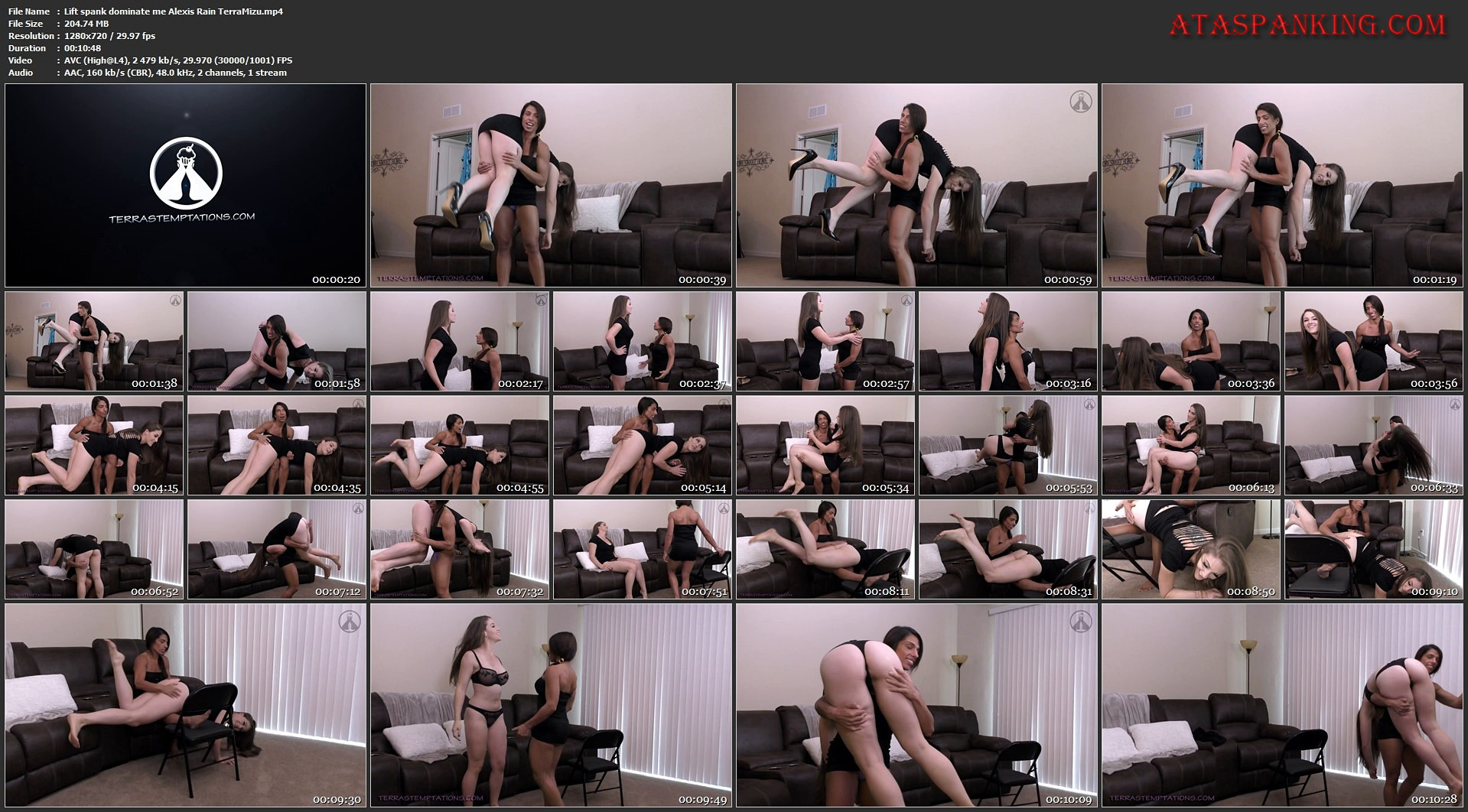 Alexis Rain walks into the room with her friend, TerraMizu CARRIED OVER her SHOULDER. Terra had too much to drink, but being a BRATTY diva, she KICKS her feet around while arguing with Alexis. She scolds Terra about how her behavior at the club was inappropriate, and that she had to CARRY her home. Terra ignores Alexis' concerns and mentions how popular she was at the club, until Alexis made her leave! Terra flutters her LEGS about until Alexis SPANKS her butt!
She let's Terra off her shoulder, and the TALL WOMAN begins to HUMILIATE Alexis and her HEIGHT. They stand back-to-back in a HEIGHT COMPARISON, but Alexis takes this opportunity to SPANK Terra more when she isn't looking! She pulls Terra OVER THE KNEE and tells her she deserves to be SPANKED!
After several SMACKS to the ASS, Terra decides she likes being DOMINATED, and CRADLES herself in Alexis' arms. The STRONG WOMAN LIFTS and CARRIES Terra in the CRADLE position, spinning her around in a playful manner. Terra is having so much fun, she wants to be CARRIED OVER Alexis' SHOULDER again! While Alexis CARRIES her TALL friend around, Terra lifts up Alexis' dress and SMACKS her ASS!
Alexis is surprised and offended, so she puts Terra back on the ground. She grabs a chair and rests her leg over it, commanding Terra to dangle her body OVER THE LEG while she SPANKS her ASS more! Terra flutters and KICKS her LEGS until she slumps over from being tired.
Alexis decides it's time to take the fun into the bedroom. She STRIPS Terra out of her dress, LIFTS Terra back OVER THE SHOULDER and CARRIES her out of the living room while SMACKING her ASS!
File Name : Lift spank dominate me Alexis Rain TerraMizu.mp4
File Size : 204.74 MB
Resolution : 1280×720
Duration : 00:10:48
Video : AVC, 2 479 kb/s, 29.970 (30000/1001) FPS
Audio : AAC, 160 kb/s (CBR), 48.0 kHz, 2 channels, 1 stream
http://212.162.153.174/05c0733b44271bea/Lift_spank_dominate_me_Alexis_Rain_TerraMizu.mp4