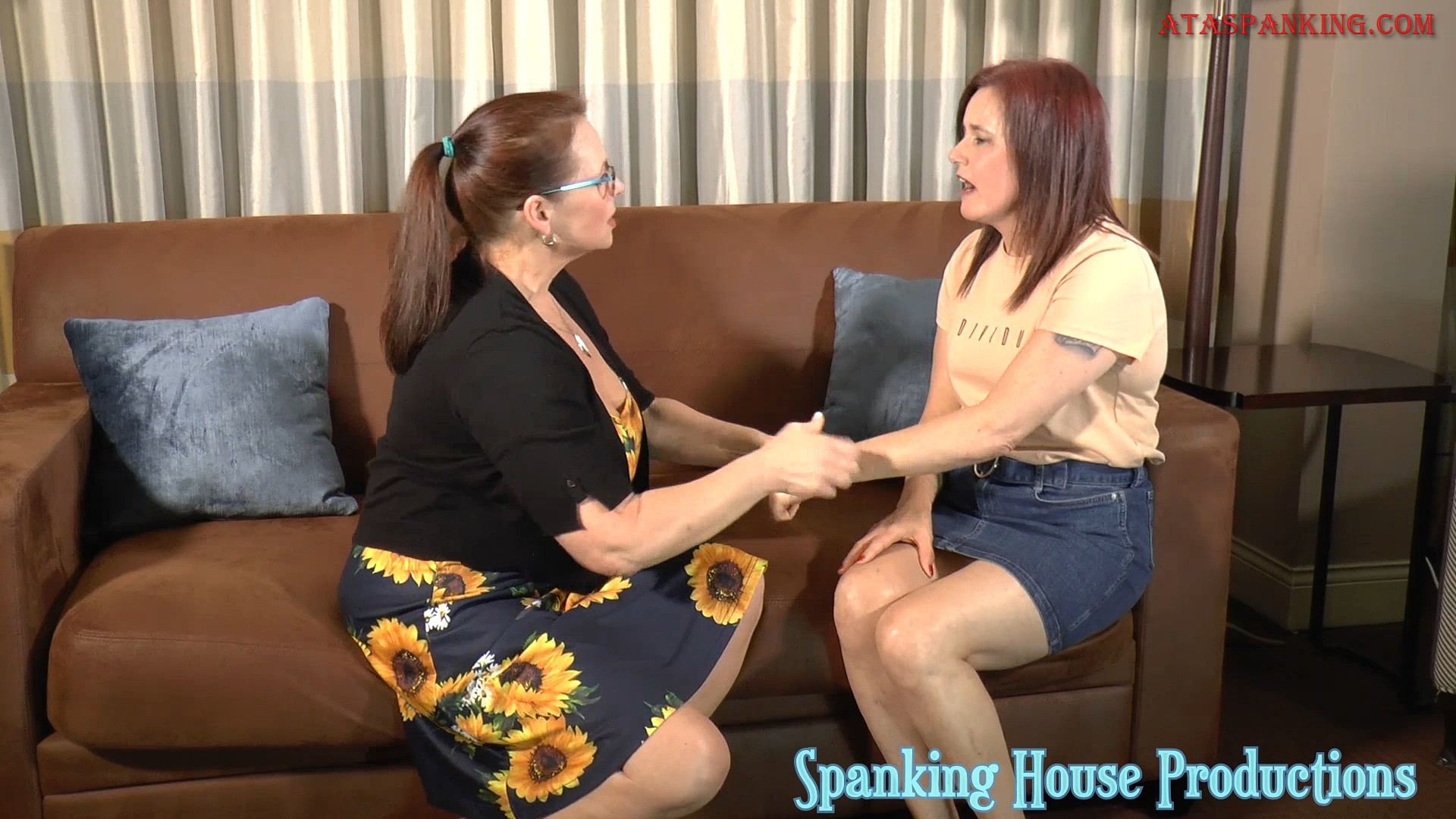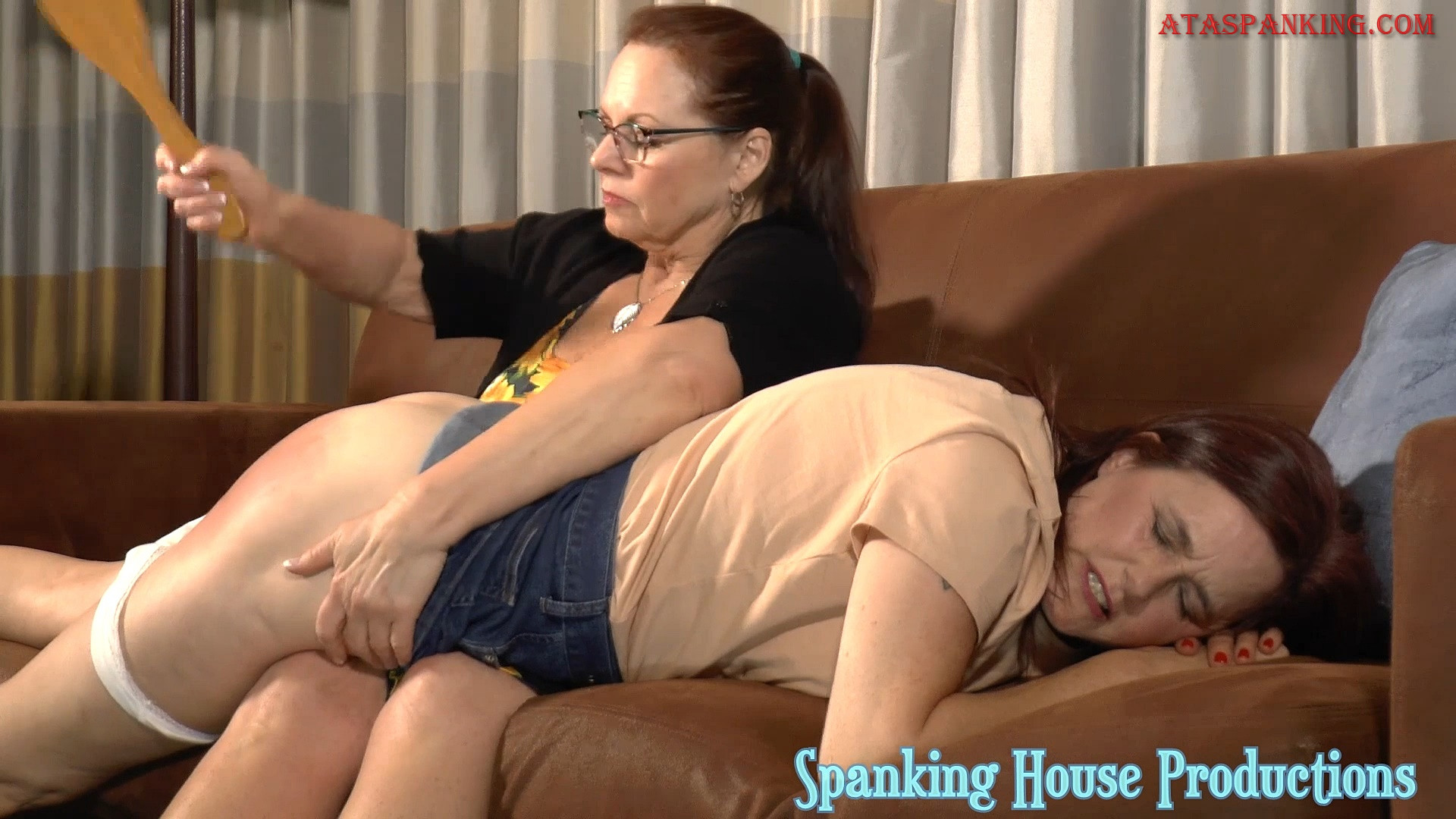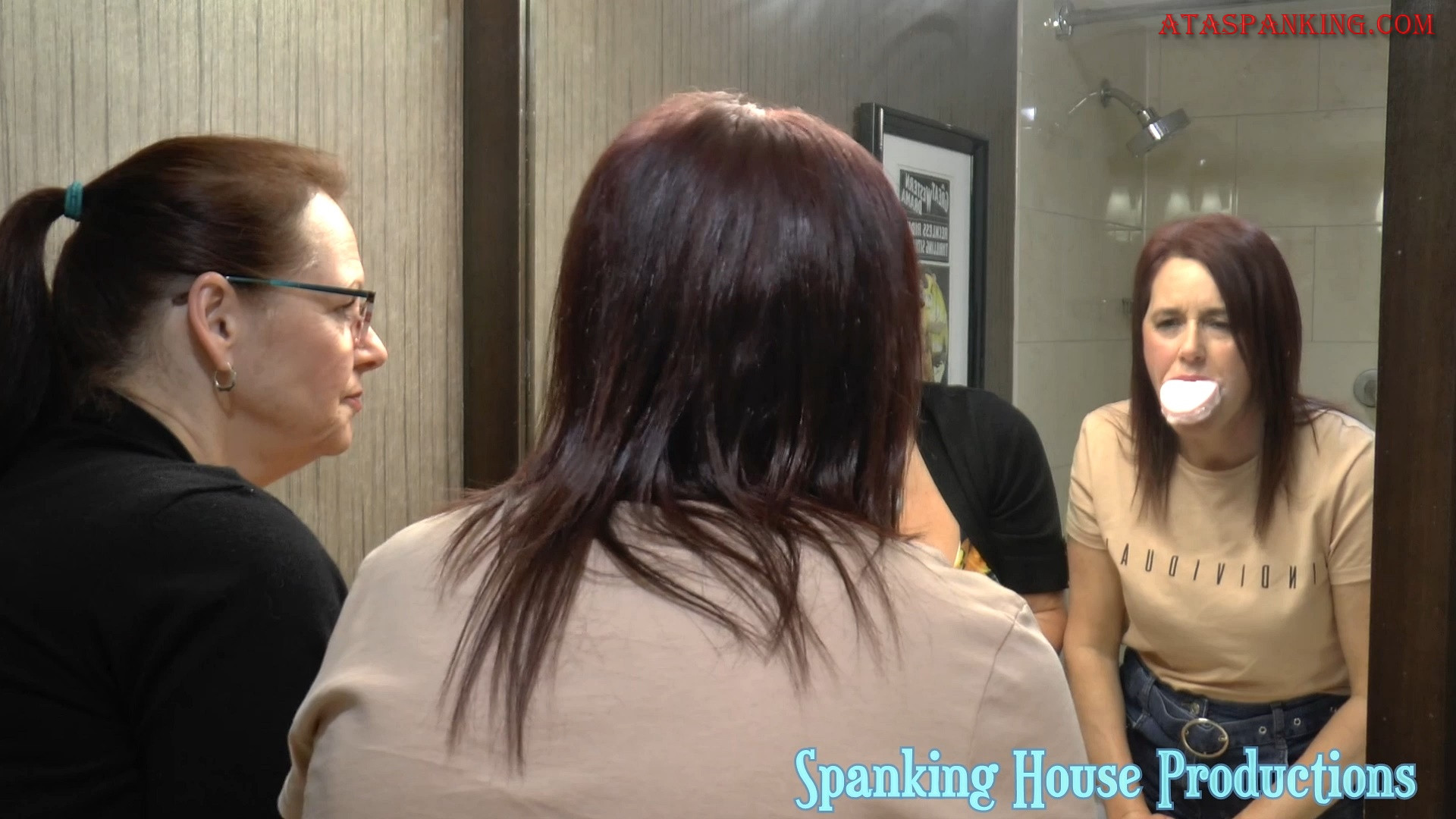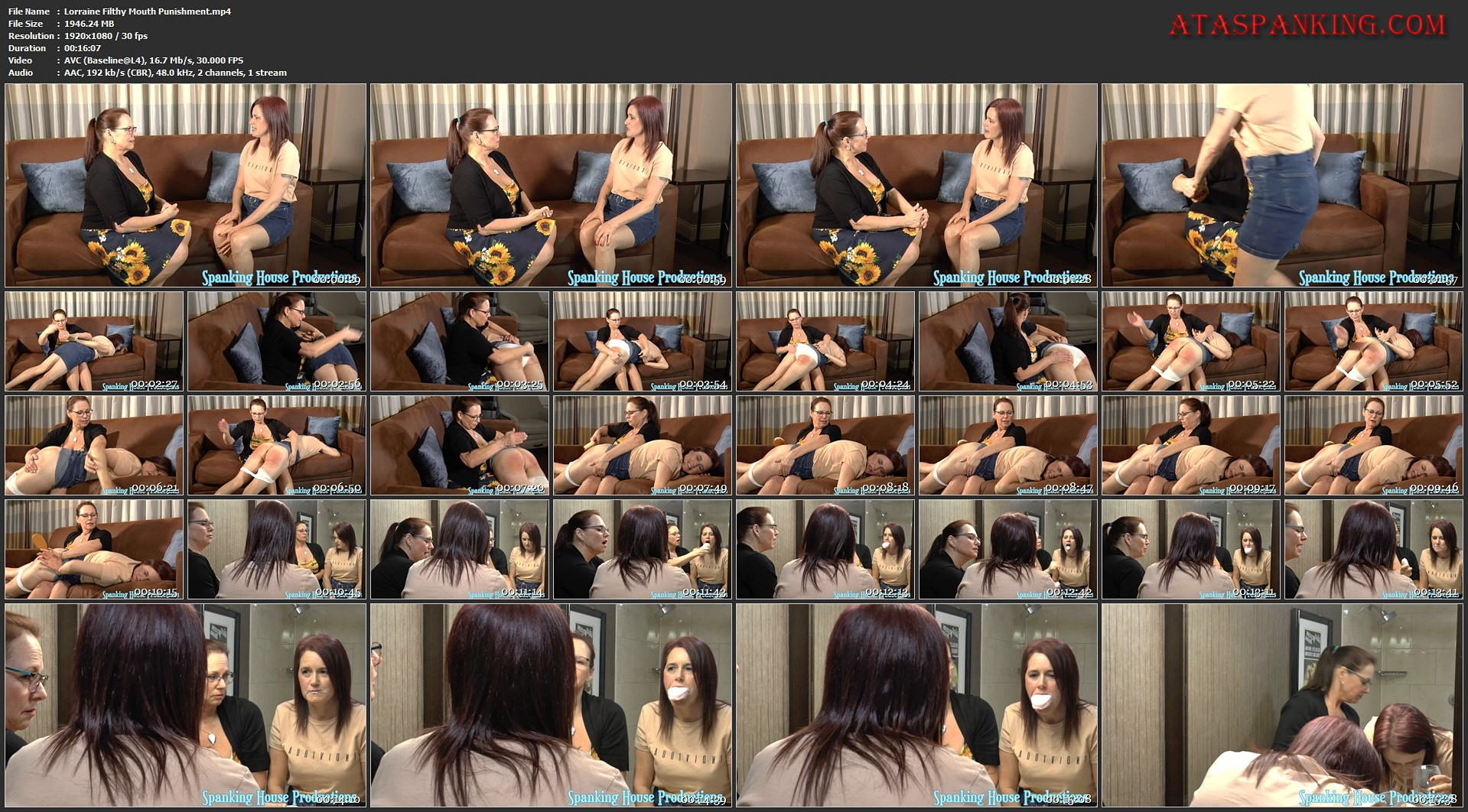 Lorraine has come to the USA to visit her step-sister, Elizabeth. While Elizabeth is very happy to have her little step-sister stay with her, she isn't happy with Lorraine's inability to speak without swearing! Lorraine feels that cussing makes a conversation more interesting, and Elizabeth disagrees wholeheartedly. Lorraine takes an attitude with Elizabeth early in the conversation, calling her big step-sister a 'fuckin' stuck up bitch', which earns Lorraine a slap in the face, followed by another!
Elizabeth firmly takes her foul-mouthed step-sister over her lap for a spanking by hand over her denim skirt, then with the skirt up, over her white panties. The panties come down for a hand spanking on the bare bottom. Lorraine's bottom is bright red even before the dreaded bathbrush is put into use. Lorraine gets a solid dose of the bathbrush over her step-sister's knee, and yet she continues to curse, swear and drop the F-bomb every chance she gets! Elizabeth explains to her step-sister that she's not only getting a spanking, but a mouthsoaping as well!
Once Elizabeth feels that she's delivered a sufficient bathbrushing to her naughty, filthy mouthed step-sister, she grabs her by the arm and takes her to the bathroom to soap Lorraine's mouth. Lots of soap suds and scrubbing follow, cleaning the filth out of naughty Lorraine's vocabulary.
File Name : Lorraine Filthy Mouth Punishment.mp4
File Size : 1946.24 MB
Resolution : 1920×1080
Duration : 00:16:07
Video : AVC, 16.7 Mb/s, 30.000 FPS
Audio : AAC, 192 kb/s (CBR), 48.0 kHz, 2 channels, 1 stream
http://95.215.205.103/9c44fb7c5bf35119/Lorraine_Filthy_Mouth_Punishment.mp4