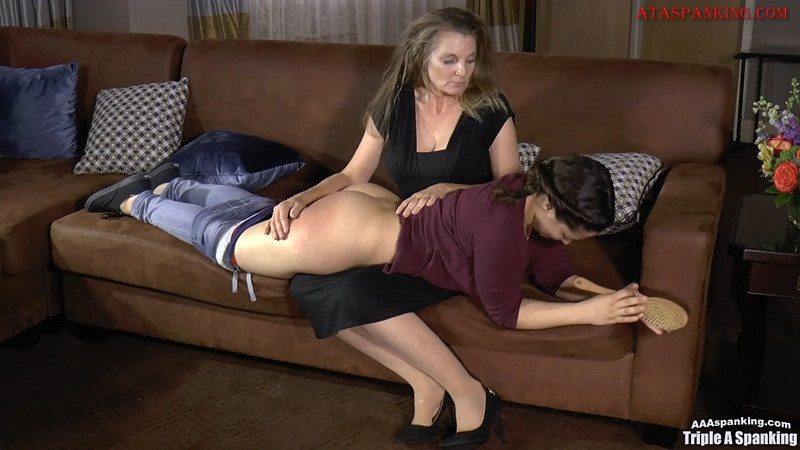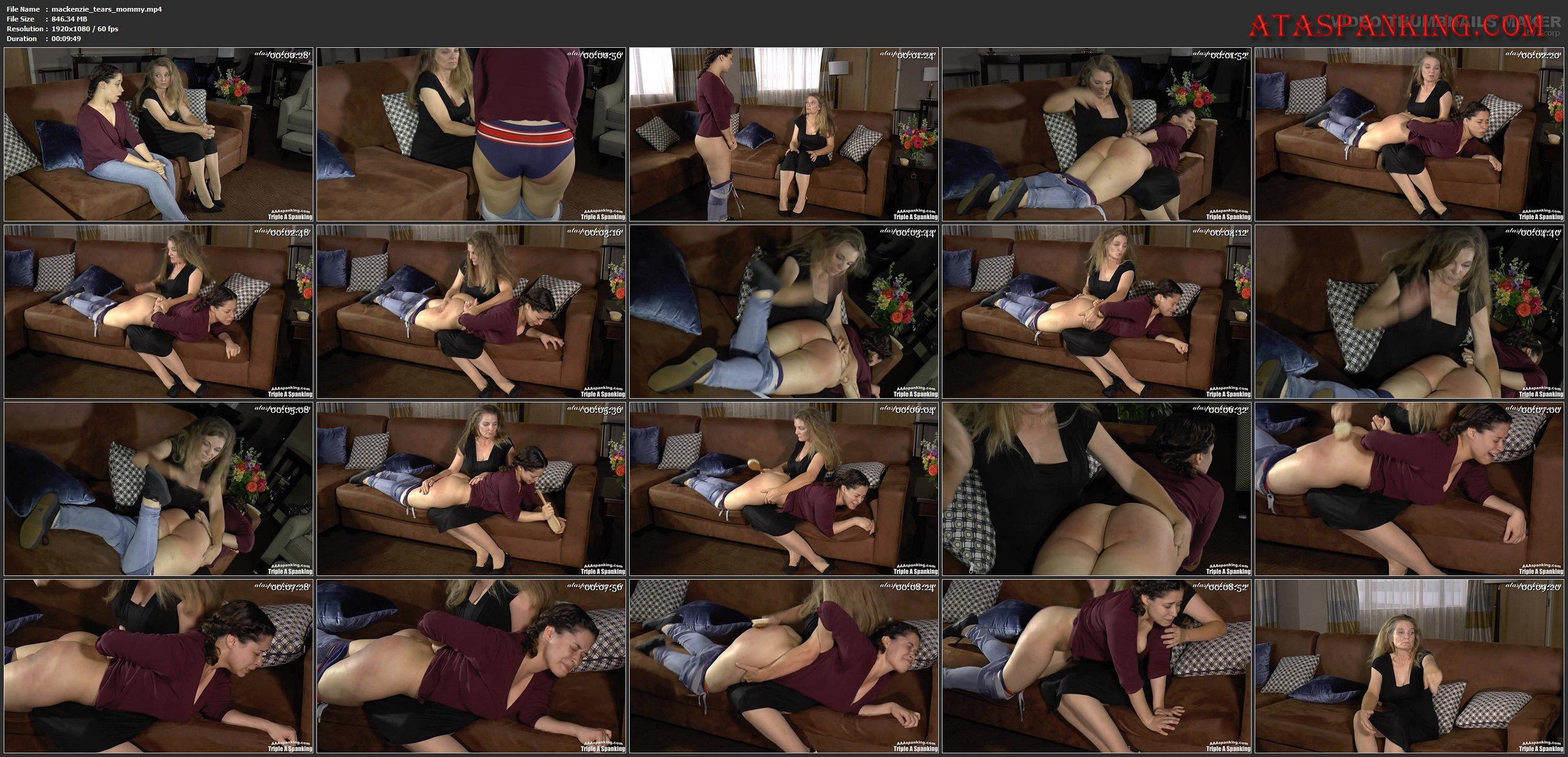 Mackenzie arrives home, hoping against hope that her mother does not find out what happened at school earlier that day. However, the butterflies in her stomach flutter wildly the moment mommy asks her to explain what transpired… as she had received a call from school. The poor girl can not lie, she is aware mother knows everything already so tells her that she got caned for lying by not handing in her homework assignment then is made to show her bare, recently punished bottom.
Mackenzie knows that a spanking at school means a spanking at home! Mommy wastes no time getting her daughter over her lap for a hard, bare bottom hand spanking that has Mackenzie yelping, squirming and begging for her to stop. The spanking is far from over, as a near tearful Mackenzie is told to give her mother the bath brush that is laying on the side table in front of her! She begs for her not to discipline her with that awful, dreaded wooden implement.
Her pleas fall on deaf ears and mommy doesn't hold back, fed up with her daughter's continuing poor behavior. This time she will learn a very tearful lesson as the bath brush hits poor Mackenzie's tender cheeks again and again. This painful short sharp shock punishment makes Mackenzie cry and promise that she will do better at school from now on! For the sake of her bottom, she must improve or she will be finding it hard to sit down in the future!
File Name : mackenzie_tears_mommy.mp4
File Size : 846.34 MB
Resolution : 1920×1080
Duration : 00:09:49
http://95.215.205.103/dbceac42db100267/mackenzie_tears_mommy.mp4