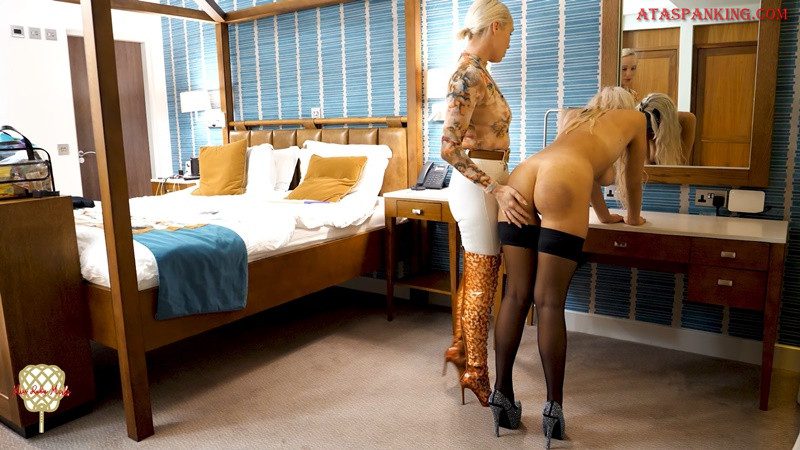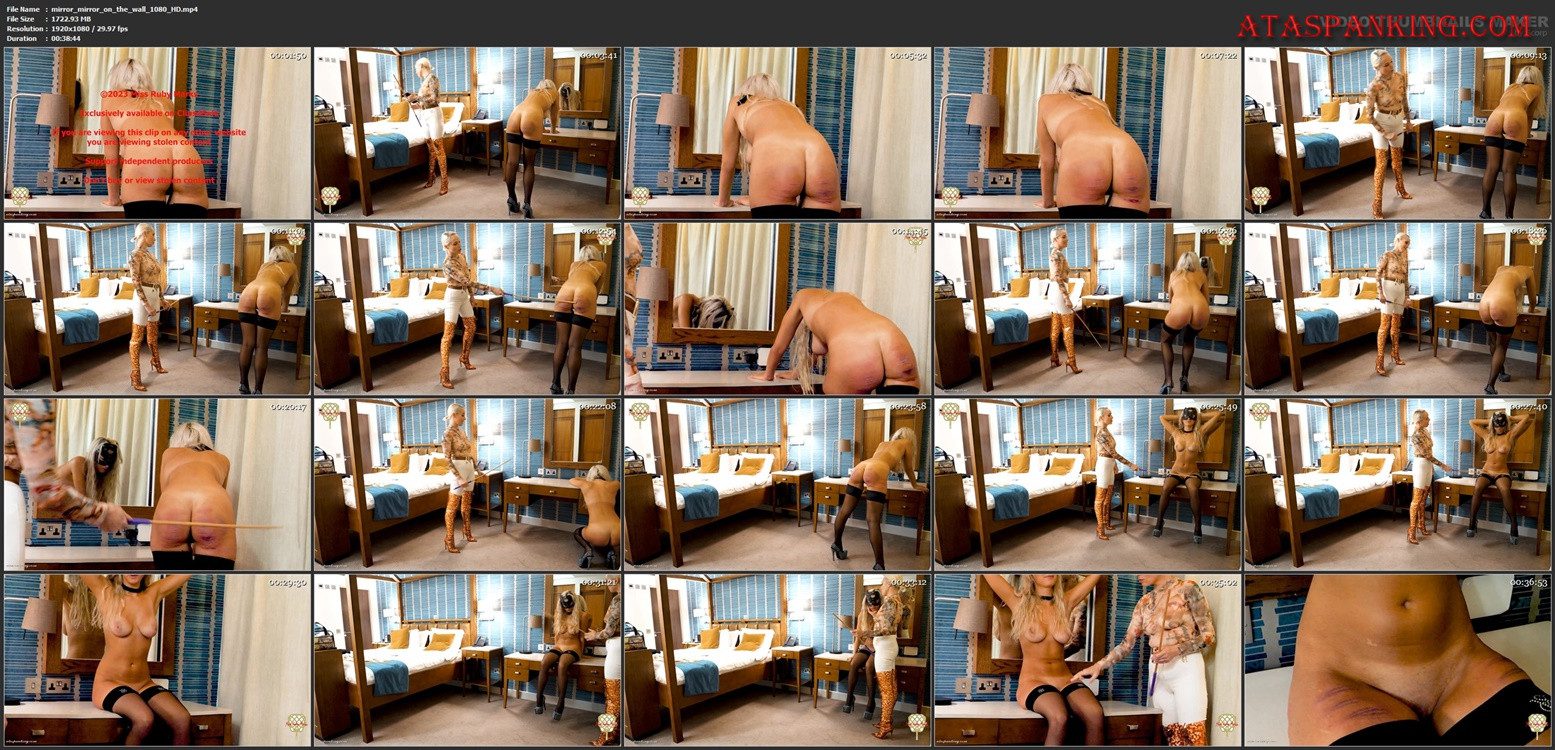 I have placed marlie in front of the mirror so I can see her pretty face throughout her caning, it will also mean she can see exactly when the cane strokes are coming meaning the anticipation is that much harder to bear. As usual she has been bratty and naughty and like a a moth to the flame she cannot help herself getting in trouble. She has requested pretty marks to go home with and who am I to deny her welts and bruises!
She has to watch every single stroke and cannot help flinching at the pain that is to come from My merciless cane when she sees it coming. Marlie is well aware of how hard I cane and always knows what's to come with each and every stroke that lands on her behind. Beautiful purple bruises appear on her bottom straight away.
One particular transgression Marlie commits is telling Me My feet are trotters and that she doesn't like them. Therefore after each stroke I start to make her say 'thank Miss Ruby, Your feet are beautiful' and she must kiss My feet if she drops to the floor in surrender.
I cane marlie's bottom and down her thighs before I have her sit on the bedside table and i begin to cane the fronts of her thighs – she requested long lasting pretty marks after all and thigh marks last the longest when it comes to the cane. She struggles with this punishment and I entice her with a kiss if she manages to remain still…. amazingly this does the trick and she earns her kiss… very surprising I'm sure. I wrap My hands around her tiny neck and pin her against the wall and slap her hard across her face, with her hands behind her head I continue the thigh caning until My sadistic thirst has been quenched. Of course to finish she must get down on her knees and kiss My stunning PVC opened toed tortoiseshell thigh boots before she is instructed to climb onto the bed for the next chapter … coming soon in a separate clip.
File Name : mirror_mirror_on_the_wall_1080_HD.mp4
File Size : 1722.93 MB
Resolution : 1920×1080
Duration : 00:38:44
http://212.162.153.174/2cc1dd362f800846/mirror_mirror_on_the_wall_1080_HD.mp4