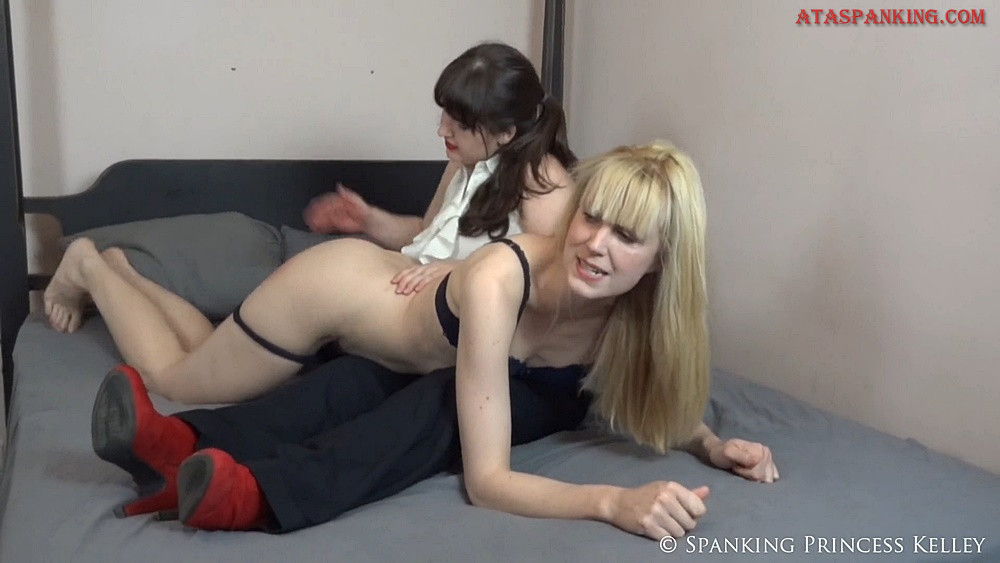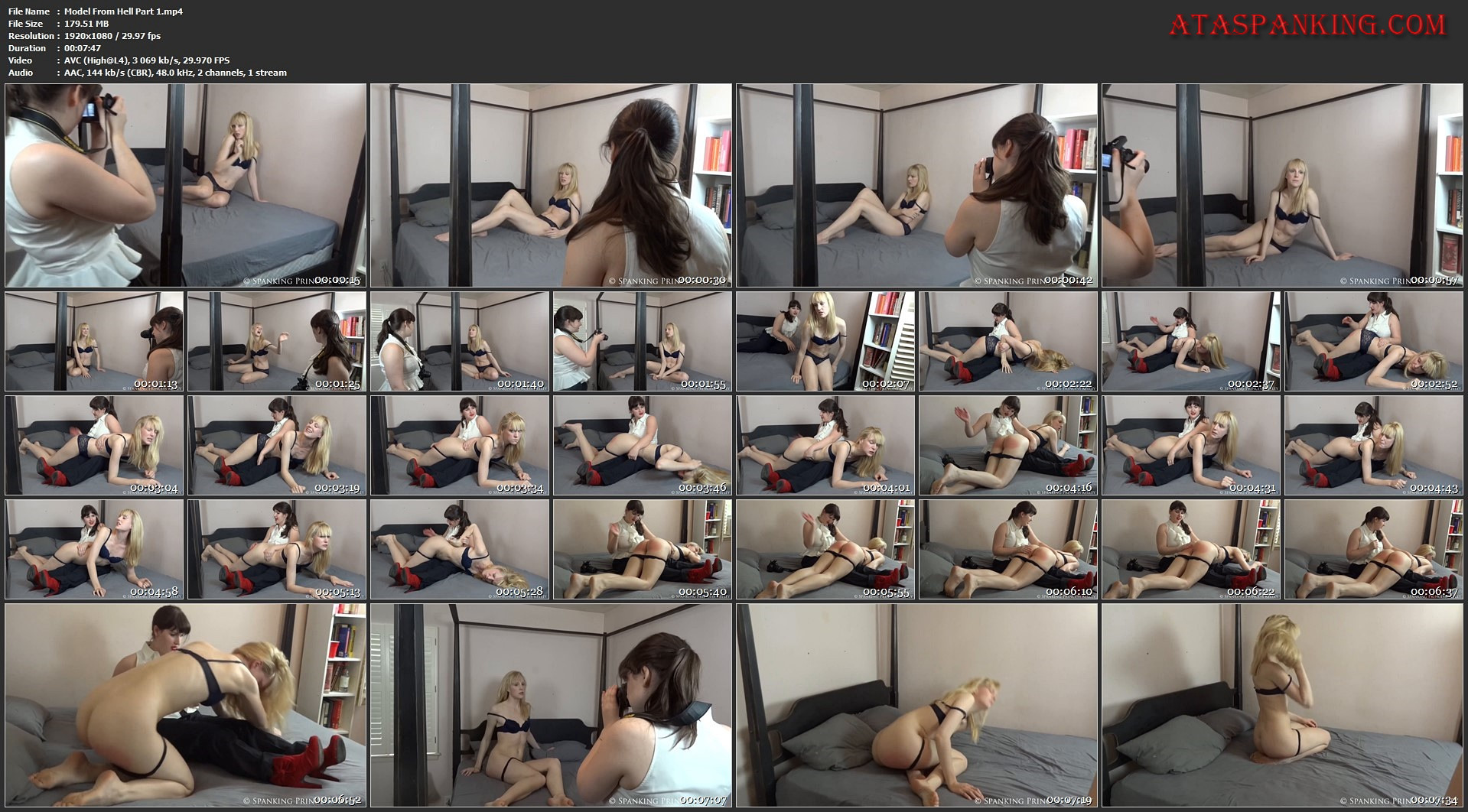 Gorgeous Amelia Jane Rutherford is a model with an image problem. Difficult, demanding, haughty, a serious pain in the ass. Were it not for her extraordinary beauty, she'd be homeless. Still, she is SO pretty, she gets away with.
That is, until she meets Princess Kelley, photographer with an itchy palm.
Kelley is shooting Amelia, clad in skimpy navy blue lace panties, and everything seems to be going just fine, until Amelia decides she should laugh contemptuously at Kelley's hard work, then is "having a break." When Kelley shows her the photos, she labels them as , the lighting as, and continues to level all sorts of vicious insults at her hardheaded photographer.
As the shoot continues at Kelley's insistence, she provides a lackluster performance that is hilarious in its extremity. More insults flow, and soon Kelley has heard enough. It's time to teach this self-important loon a lesson in manners.
Over her knee goes the difficult model, bottom up, and down slams Kelley's hard palm, eliciting a loud, incredulous yelp from Amelia. Her eyes bug out and her mouth shoots open, emitting a stream of unpleasant invective at her disciplinarian. Amelia tries threats, insults, physically struggling, everything she can think of (note that "apologizing" isn't among them), to no avail. Kelley's hand falls like a hammer, over and over, spanking the misbehaving beauty severely and painfully. Just when Amelia thinks it's over, Kelley yanks down her panties, exposing a bottom that is literally glowing red, which just makes it that much better a target.
Kelley renews her spanking in earnest, blistering the haughty models squirming backside with slap after burning slap, causing her wonderfully round fanny to bounce, flatten, and redden delightfully. Finally, innumerable insults later, uncountable struggles and loads of hilarious comments later, and literally HUNDREDS of scorching swats later, Kelley decides to allow her mouthy prima donna to get up and continue the shoot, panties still down.
Amelia Jane Rutherford, Kelley May
File Name : Model From Hell Part 1.mp4
File Size : 179.51 MB
Resolution : 1920×1080
Duration : 00:07:47
Video : AVC, 3 069 kb/s, 29.970 FPS
Audio : AAC, 144 kb/s (CBR), 48.0 kHz, 2 channels, 1 stream
http://95.215.205.103/8eefea36a856b1de/Model_From_Hell_Part_1.mp4