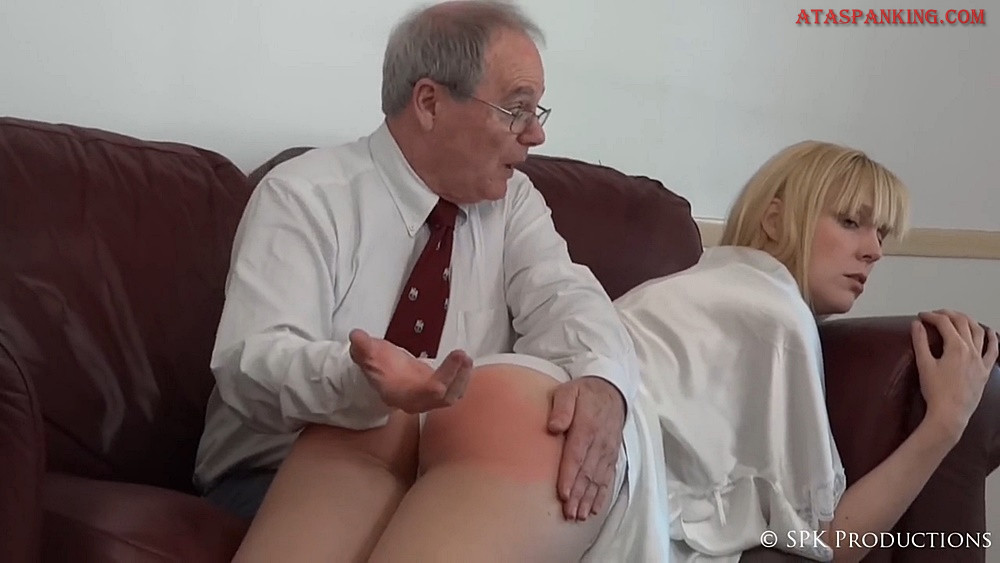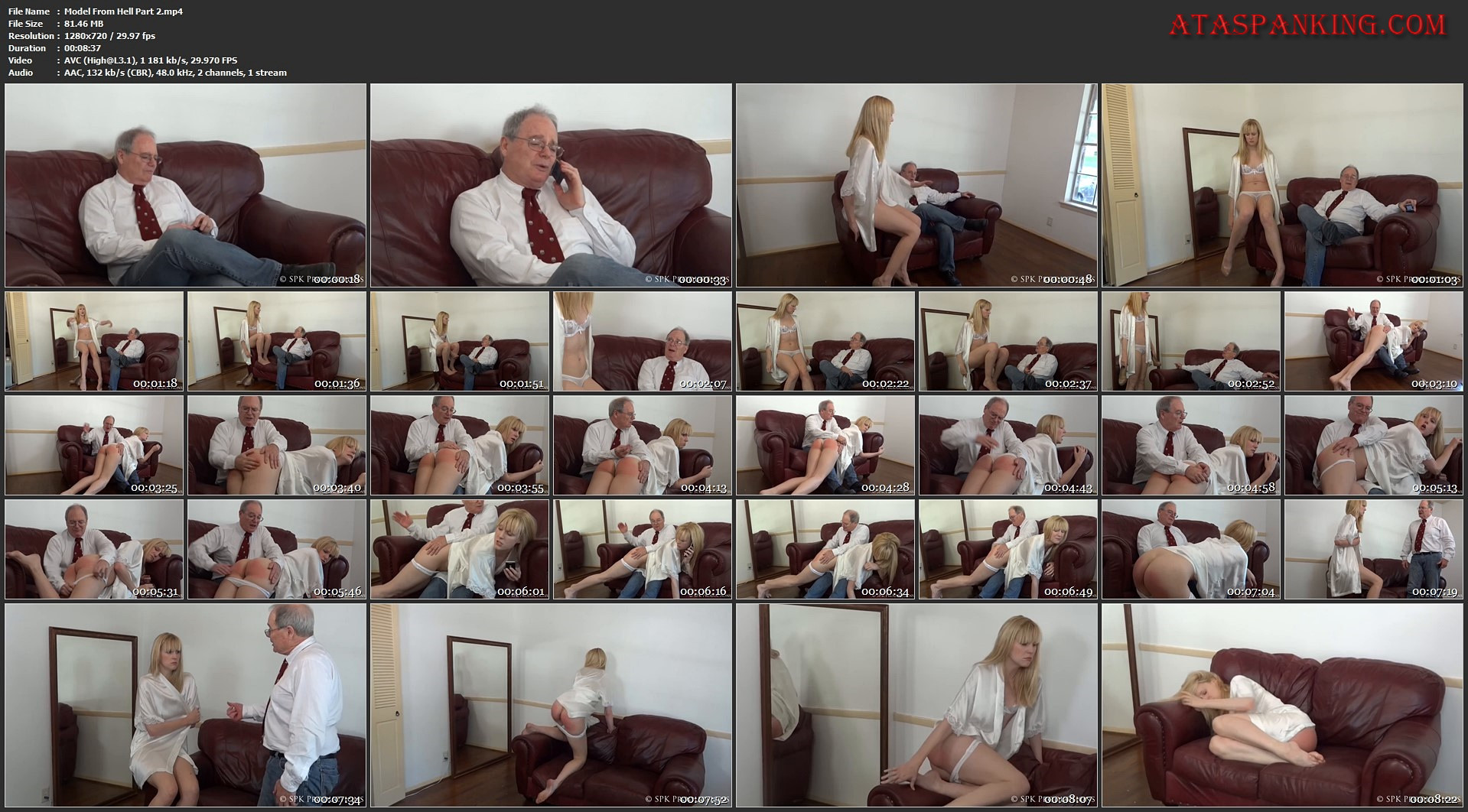 Drop/gorgeous Amelia Jane Rutherford co-stars with Paul Rogers in this entertaining, sexy, and very funny second part to "The Model from Hell."
Paul is on the phone, trying to keep his ill-tempered, but very beautiful model Amelia gainfully employed. He has another cancellation due, like all of them, to her difficult disposition.
Just as he hangs up the phone, in prances the Model from Hell herself, spouting all sorts of demands: water, Red Bull, chocolate, complaining: bad shoes, bad shoots, bad photographers, etc. Paul has had enough, and quits as her agent, on the spot.
This does not sit well with the Prima Dona model, and she continues with her complaints, until she utters the magic words, "You need to motivate me!"
Can do!
Over his knee she goes, as he lights the seat of her skimpy panties afire with a sound, thorough spanking. Amelia is shocked and outraged!!! How dare he!!! (He dares.) Soon, her butt cheeks are glowing through the panties, but her aggravated agent is far from finished. She continues to berate him, and he redoubles his efforts to set her trouble-causing bottom on fire. Finally, an especially unkind comment on her part results in the inevitable: down go her panties ("But I don't do nude!!")
Soon her bare bottom is fiery red hot, sore beyond belief, and tender to the slightest touch. Paul ends her spanking with a series of burning smacks, then lets her up, with an ultimatum: Behave professionally and kindly from now on, or find work without an agent.
He leaves her to stew. She tries sitting down, finds that a bad idea, then examines her beet red bottom in a mirror, rubbing and pouting, "I'm damaged forever!"
Amelia Jane Rutherford is, as always, stunning, sexy, and absolutely hilarious.
Amelia Jane Rutherford, Paul Rogers
File Name : Model From Hell Part 2.mp4
File Size : 81.46 MB
Resolution : 1280×720
Duration : 00:08:37
Video : AVC, 1 181 kb/s, 29.970 FPS
Audio : AAC, 132 kb/s (CBR), 48.0 kHz, 2 channels, 1 stream
http://95.215.205.103/9fcdb1e3503bf389/Model_From_Hell_Part_2.mp4