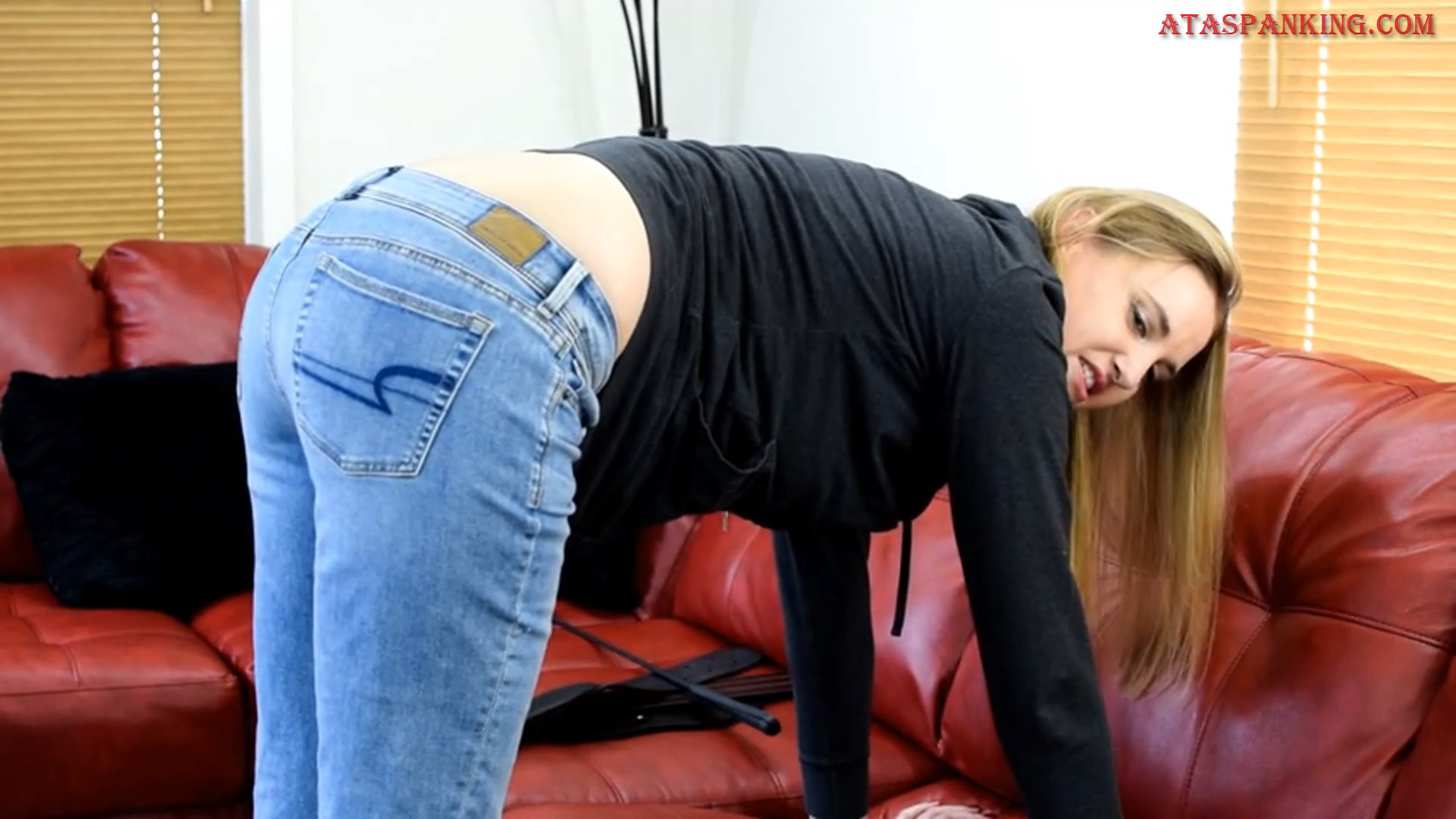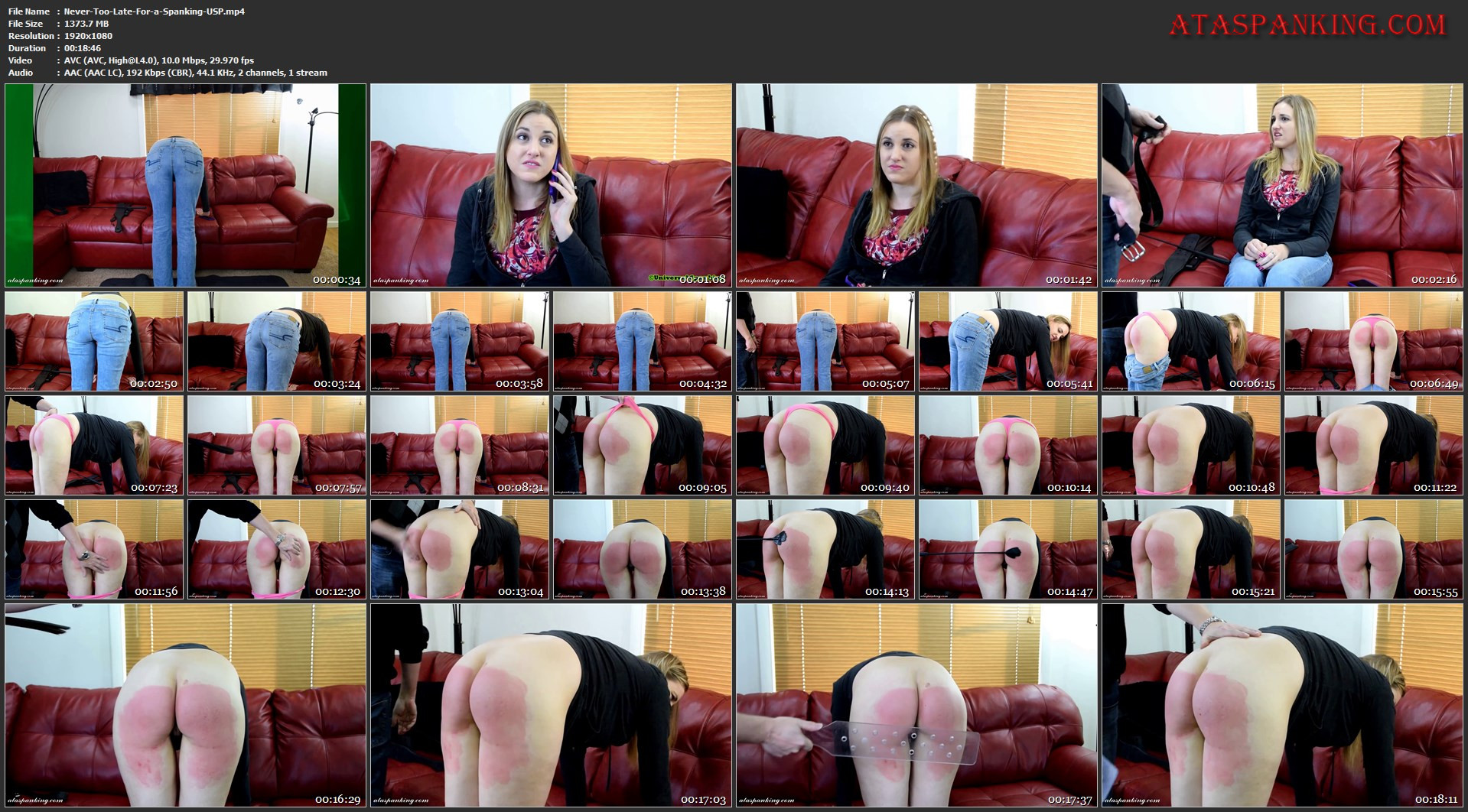 "Never Too Late For a Spanking" is the first part of a two part series titled "The Sins of the Father" and this video features some very hard spanking! This story is about a man who claims his innocence after he took the fall for a white collar crime, one that took him away from his family, and then he returned. Not shockingly, the man's daughter (Shy Sky) is bitter and upset even though her Father had tried everything he could to make amends. Finally, after being walked over too many times, Shy's Dad grabbed a few things that he used to use on her for discipline before he was sent away, and he blazes her butt to make up for the spankings that she missed out on!
The spanking starts out over a tight pair of jeans right away with a belt, and the licks are firm! Imagine not having been spanked for years, and just before you're about to move out you have to feel the sting of the strap. Shy's jeans are pulled down next and the belt whipping continues, though it's easy to see that Shy has been building up anger towards her Father and things would just have to be settled between them. A stiff leather paddle is used to smack her bottom as well, but it's when the long prison strap is used on her bare cheeks that we begin to see how strict her Father really can be!
Shy is full of fire even though her bottom is being lit up and her Father decides not to give in to the pleading,he knows that corporal punishment had worked with her in the past and he uses the crop to sting her fanny good! Other implements are used to get this girl under control, but it's the lexan paddle with holes that really had the girl struggling. That long paddle sizzled Shy's behind and left her with sore and swollen cheeks that were hot to the touch! And even though Shy's bottom was throbbing, it was hard to tell if she was remorseful or if this family could come together as a unit again? Let's hope for the sake of Shy's bottom that she can forgive her father and that he can forgive her.
Universal Spanking and Punishments
File Name : Never-Too-Late-For-a-Spanking-USP.mp4
File Size : 1.3 GB
Resolution : 1920×1080
Duration : 00:18:46
Video : AVC (AVC), 10.0 Mbps, 29.970 fps
Audio : AAC (AAC LC), 192 Kbps (CBR), 44.1 KHz, 2 channels, 1 stream
https://file.al/oq077xxws5y6/Ataspanking-Never-Too-Late-For-a-Spanking-USP.zip.html?referer=ataspanking.com