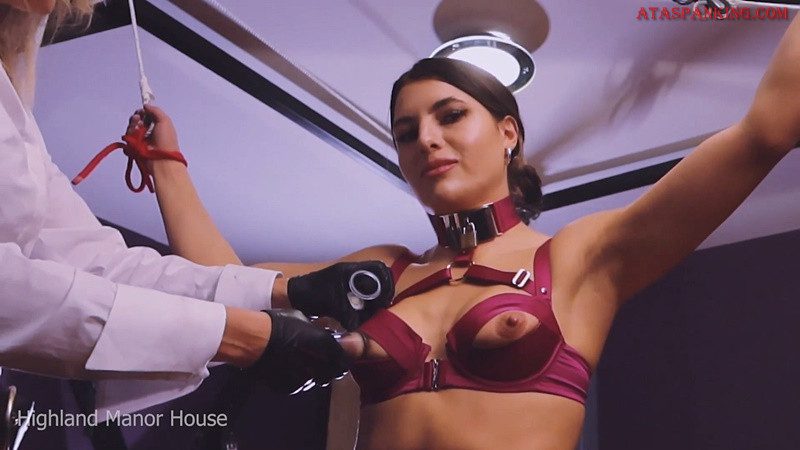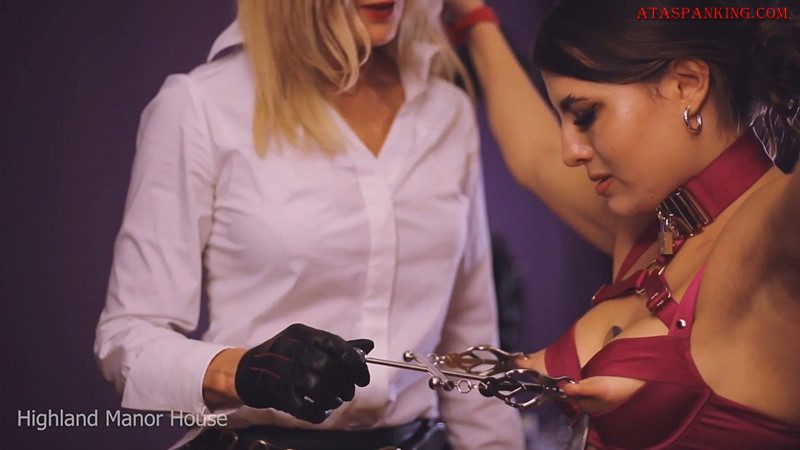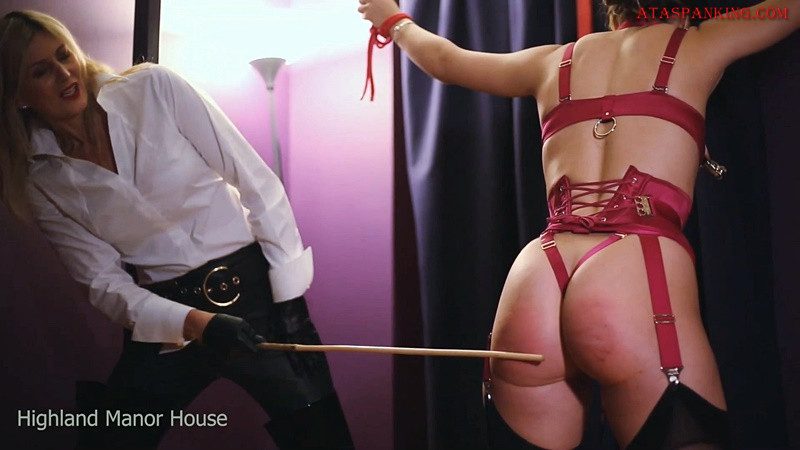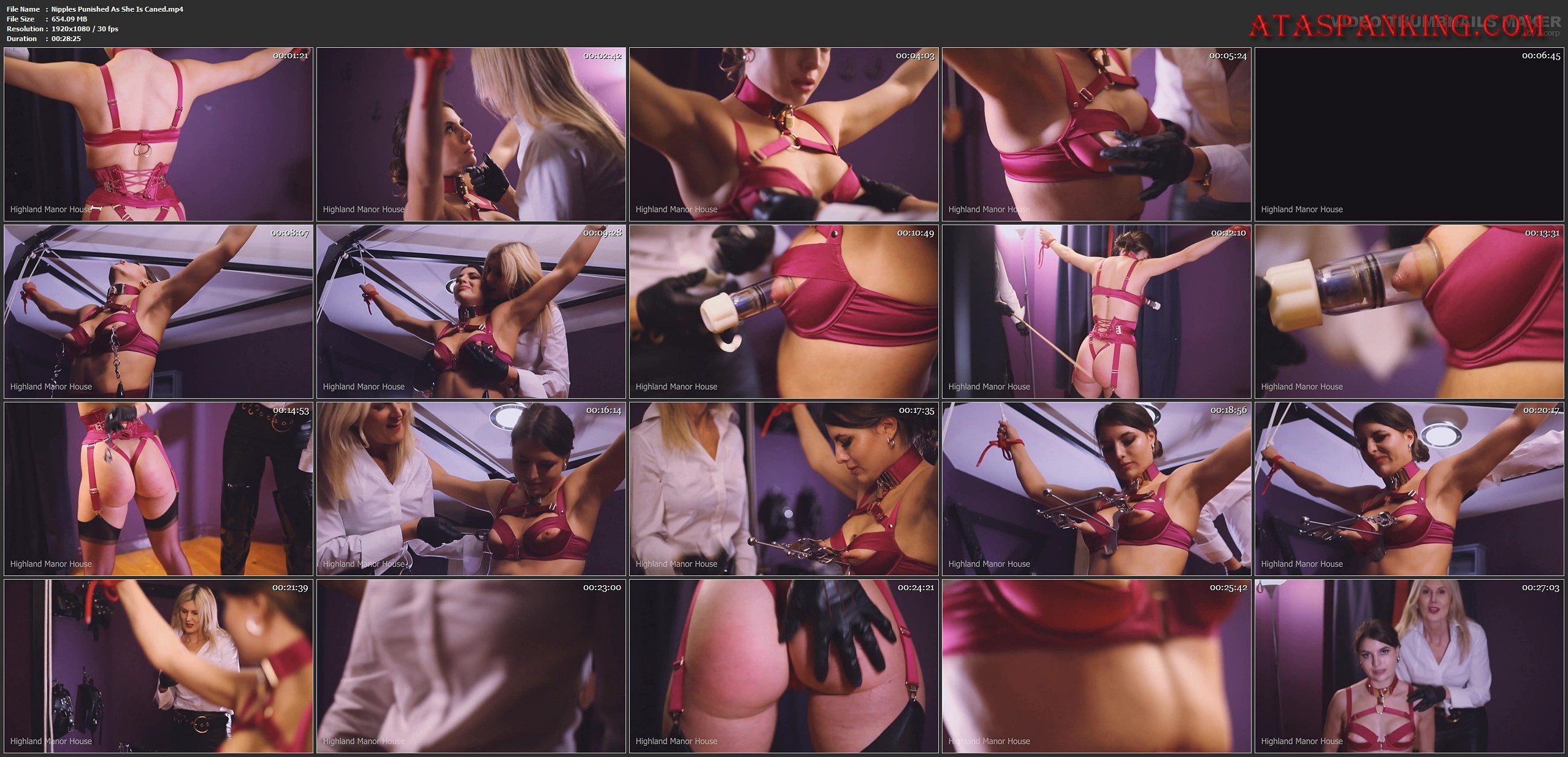 The nipple clamps and punishment equipment is laid out before Bella is lead by a collar and leash into the room.
Bella is wearing a red chastity lingerie set from Honey Birdette. The bra allows her nipples to be easily exposed. Scarlet wear a white blouse with the collar up, leather trouser and belt, leather gloves and thigh high black patent boots.
Bella is tied spread-eagled with her legs kept apart with a leg spreader bar.
Scarlet inform Bella that she is to be caned and her nipples are also to be punished.
Scarlet alternates between punishing Bella's nipples and caning her bottom hard. Bella is moaning in pain.
Fingers, teeth, clamps, suction cups, a pin wheels, weighted nipple clamps and a nipple stretcher are all used on Bella nipples. Her bottom is caned hard and Scarlet also administers groups of fast strokes.
This clip has a post-filming interview with Scarlet and Bella.
This was a custom clip commission filmed and edited by Kick Productions. Email us if you would like to discuss commissioning your own.
File Name : Nipples Punished As She Is Caned.mp4
File Size : 654.09 MB
Resolution : 1920×1080
Duration : 00:28:25
http://212.162.153.174/89a2faf4a1a5b7bb/Nipples_Punished_As_She_Is_Caned.mp4
>>> Extended version Domina Scarlet <<<