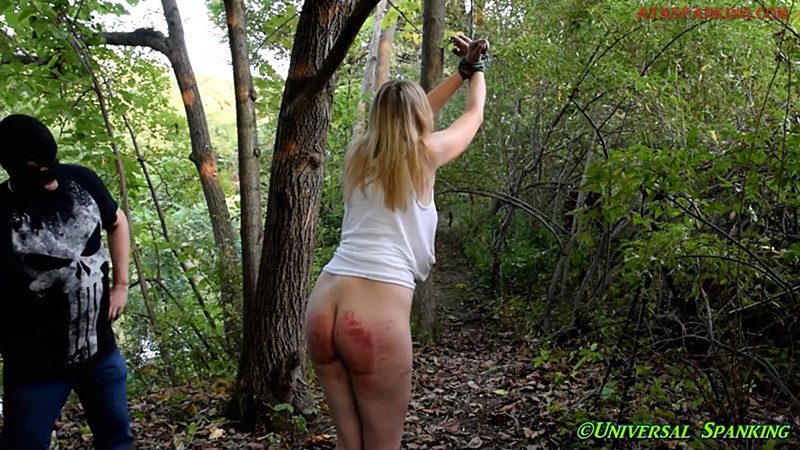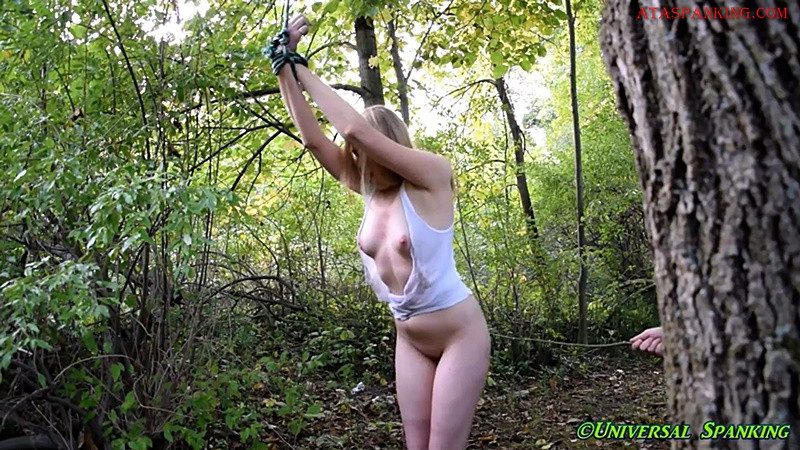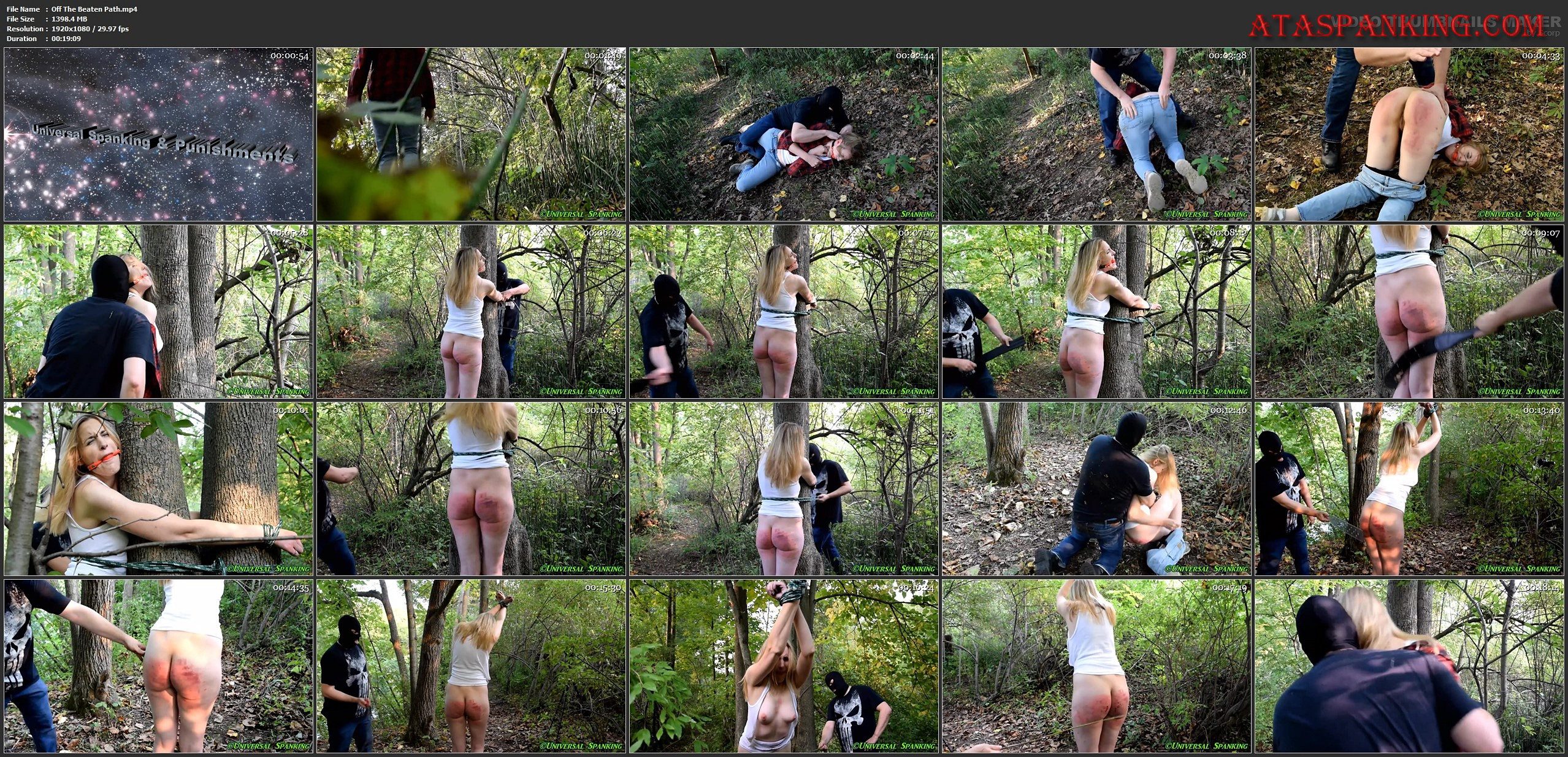 In "Taken to the Woodshed" Shy Sky was given a very painful spanking for disobeying her step-dad and walking home from school through the woods. "Off the Beaten Path" takes place later that evening and after the strict punishment that Shy endured. Apparently the girl was full of defiance because she disrespected her step-dad once again and chose to take the shortcut through the woods to get to the house of a friend. Unfortunately for Shy, there was danger along the trail and pain that awaited her she never could have imagined!
Shy thought that she could find her way through the woods, though she had become lost before. She'd always been able to find her way out, but she began to panic, in her heart she felt that she wasn't alone. And in a moment she would never forget, Shy was grabbed from behind and taken to the ground! Her wrists were zip tied behind her back and a man is a mask put a ball gag in her mouth. There was nothing that Shy could do as her jeans were pulled down, the man began spanking her bare bottom hard! Over and over he slapped her exposed bottom, and in her mind she remembered how her step-dad had warned her about walking through the woods alone.
Soon Shy was tied to a tree and spanked with a heavy split tailed strap, followed by harsh strokes with a prison strap! She was crying, but there was no one to help. In the distance Shy could hear signs of life, she wasn't that far from the road, but there was nothing that she could do as she'd been bound and gagged. Eventually Shy was moved under a tree branch where her wrists were tied above her. It was there that Shy began to accept that her bottom would be completely welted and blistered, she knew it deep in her soul. As her mind began to wonder how much the rest of her ordeal would hurt, a long lexan paddle with holes struck her naked cheeks!
Shy would be strictly paddled by the masked man, who was he and why did he target the beautiful Shy Sky? After the paddling, he'd throw water in her face and on her shirt, ripping that little tank top right down the middle and then twisting her sensitive nipples! The girl couldn't cry for help, she just had to accept that she'd been captured and there was nothing that could be don about it. Shy would also be birched and switched with fresh branches from the trees! She had suffered so much for one little mistake and a heavy price had been paid, though the freedom that we all prize so much may have been lost for her,…forever.
File Name : Off The Beaten Path.mp4
File Size : 1398.4 MB
Resolution : 1920×1080
Duration : 00:19:09
http://95.215.205.103/6932eb1f36843936/Off_The_Beaten_Path.mp4