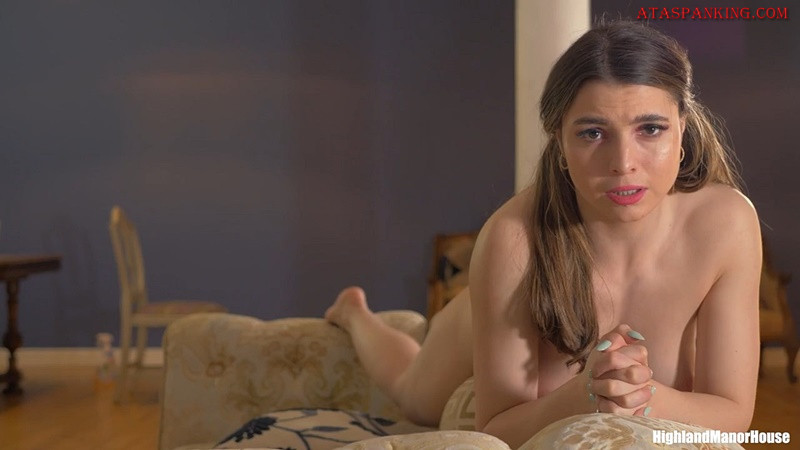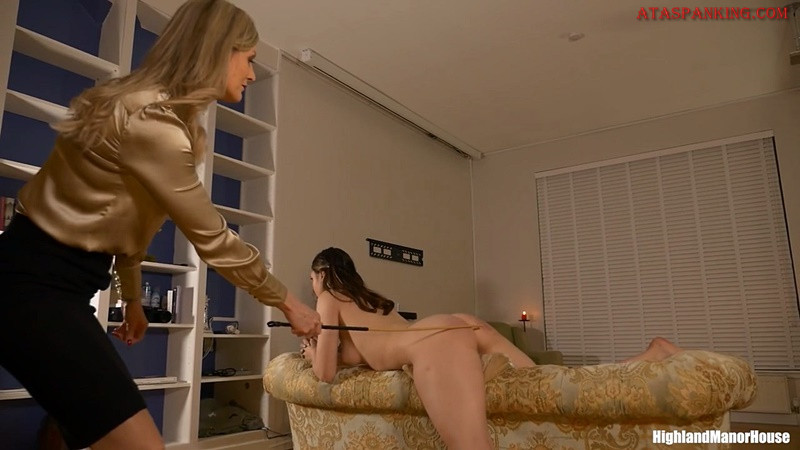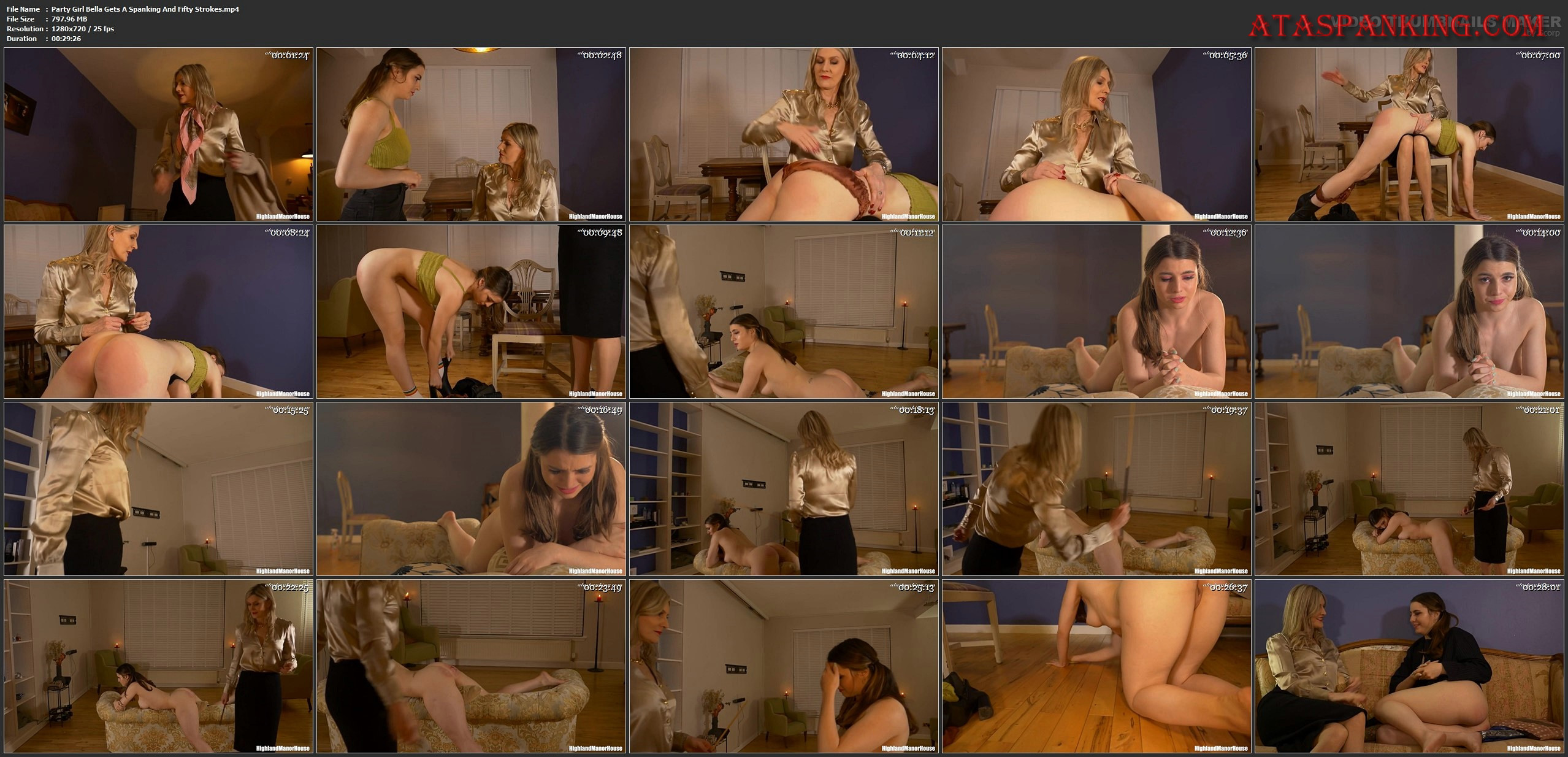 Bella has a party while her Stepmother is away, and is cleaning up when her Stepmother returns. The neighbour has informed Stepmother of the party and of the noise from her apartment, and she is going to punish cheeky Bella for disobeying her rules.
Stepmother tells Bella that she is not too old for a spanking, and maybe that is what will teach her manners and responsibility. Bella is told to remove her shorts and go over Stepmothers knee for a long hard spanking. Bella is scolded as she is spanked, but is still cheeky to her Stepmother.
After her spanking, Bella apologies but Stepmother decides she needs punished further for her actions. Bella is instructed to strip, and she s ignored that she will be naked for her caning.
Bella lies over the side of the couch, while Stepmother retrieves the cane.
Bella is instructed to count the strokes. After 5 stokes, she cheekily tells Stepmother that it doesn't hurt, and an angry Stepmother ensures that each stroke is full and hard impact on Bella's bare bottom.
After fifty painful stokes are administered, Bella is sent back to finish cleaning the floor on her hands and knees, with her painful, red, striped bottom on display.
Bella wears a cropped top and shorts and Stepmother is wearing a satin blouse and black pencil skirt, seamed stokes and high heels.
The film finishes with a post-filming interview will Mistress Scarlet and Bella.
File Name : Party Girl Bella Gets A Spanking And Fifty Strokes.mp4
File Size : 797.96 MB
Resolution : 1280×720
Duration : 00:29:26
http://95.215.205.103/8b1d80a2ad340b95/Party_Girl_Bella_Gets_A_Spanking_And_Fifty_Strokes.mp4