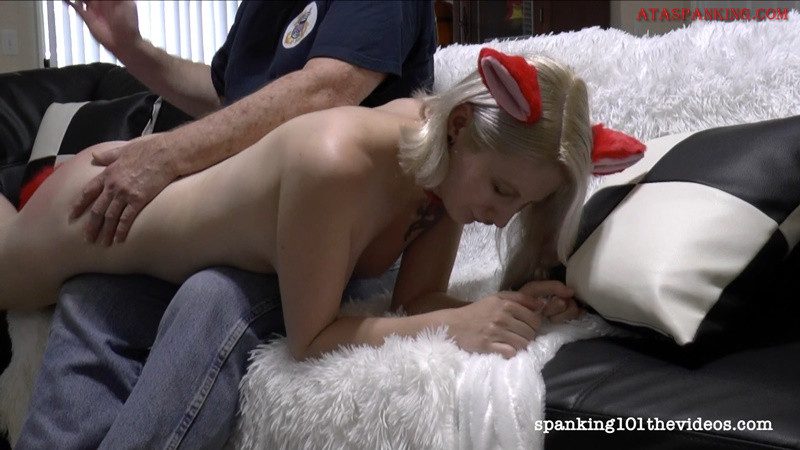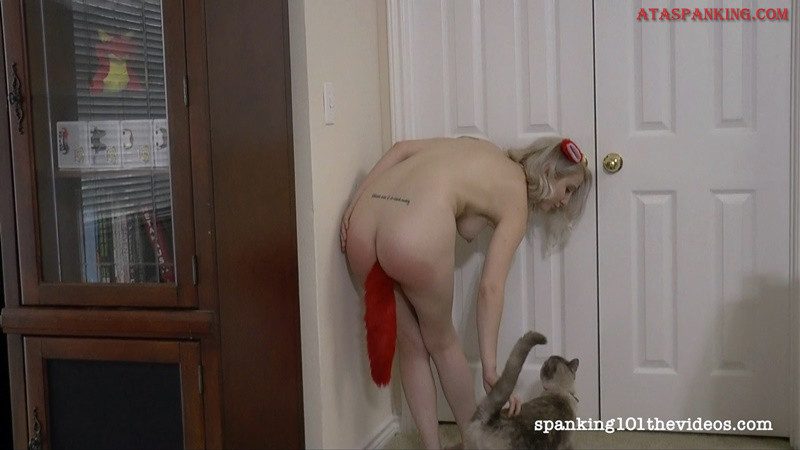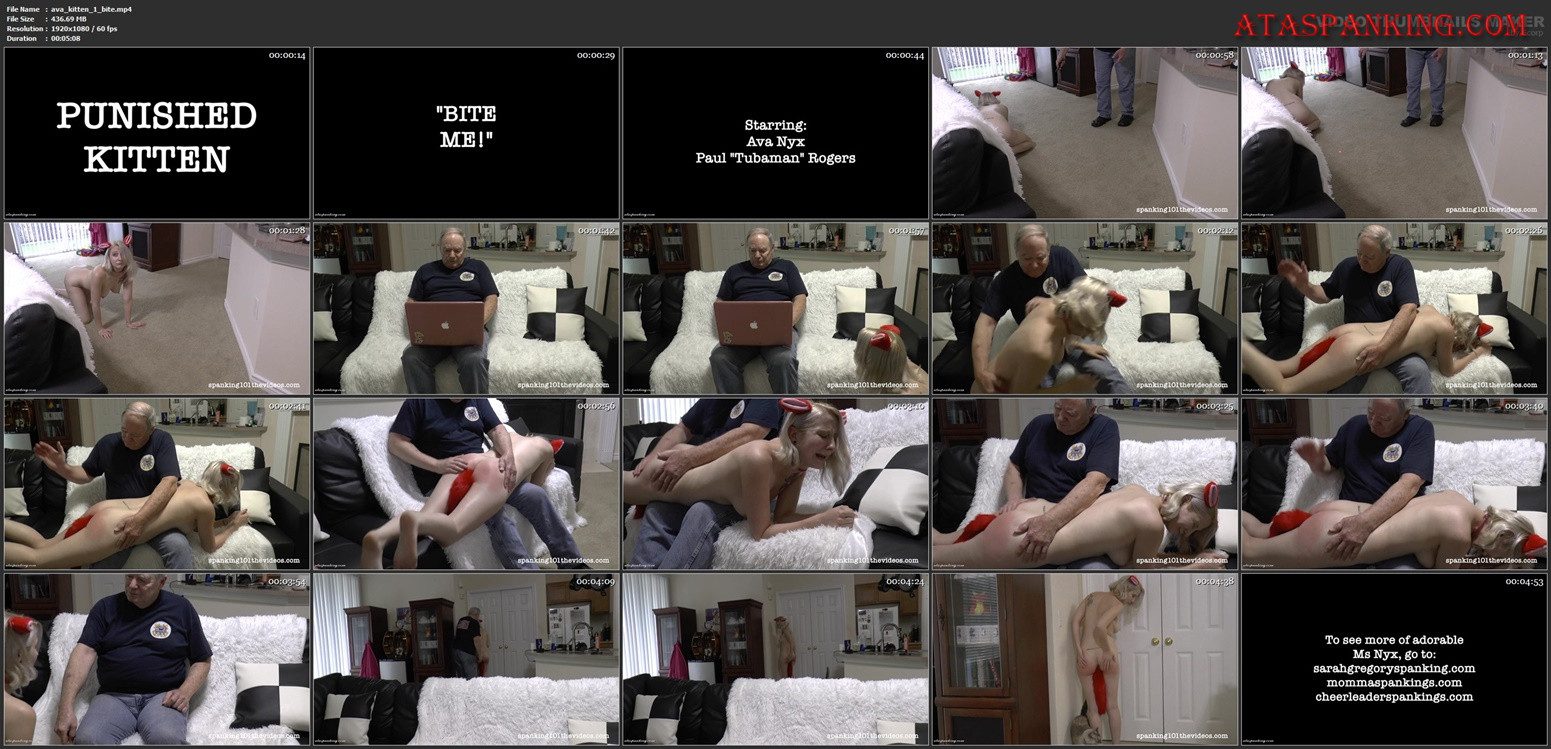 Two scenes of naughty kitten Ava Nyx getting her tail warmed by real life Dominant Tubaman.
1) Tubaman and Kitten are playing with the lazer beam, but he needs to do some work, so gets on his computer. Kitten still wants his attention, so she pesters him, eventually nipping him. He snatches her up and blisters her bottom before sending he to the corner.
2) Tubaman warns Kitten that toilet paper is NOT a toy, with predictable results. He grabs her by the scruff of the neck and spanks her soundly before corner time. Afterwards, he makes her clean up her mess.
In an engaging combination of pet play and domestic discipline, Step-Daddy Tubaman and Kitten Ava Nyx are playing with the laser pointer. Eventually, however, Step-Daddy has to pay the bills, so he gets his computer and starts working.
That's not going to work for his naughty Kitten, who pesters him for more play until she bites him to get his attention.
Well, she DOES get his attention.
One very long, hard spanking later, a sore and very subdued Kitten rubs her smarting behind in the corner.
File Name : ava_kitten_1_bite.mp4
File Size : 436.69 MB
Resolution : 1920×1080
Duration : 00:05:08
http://212.162.153.174/4ea1b7bed3e7fe5e/ava_kitten_1_bite.mp4