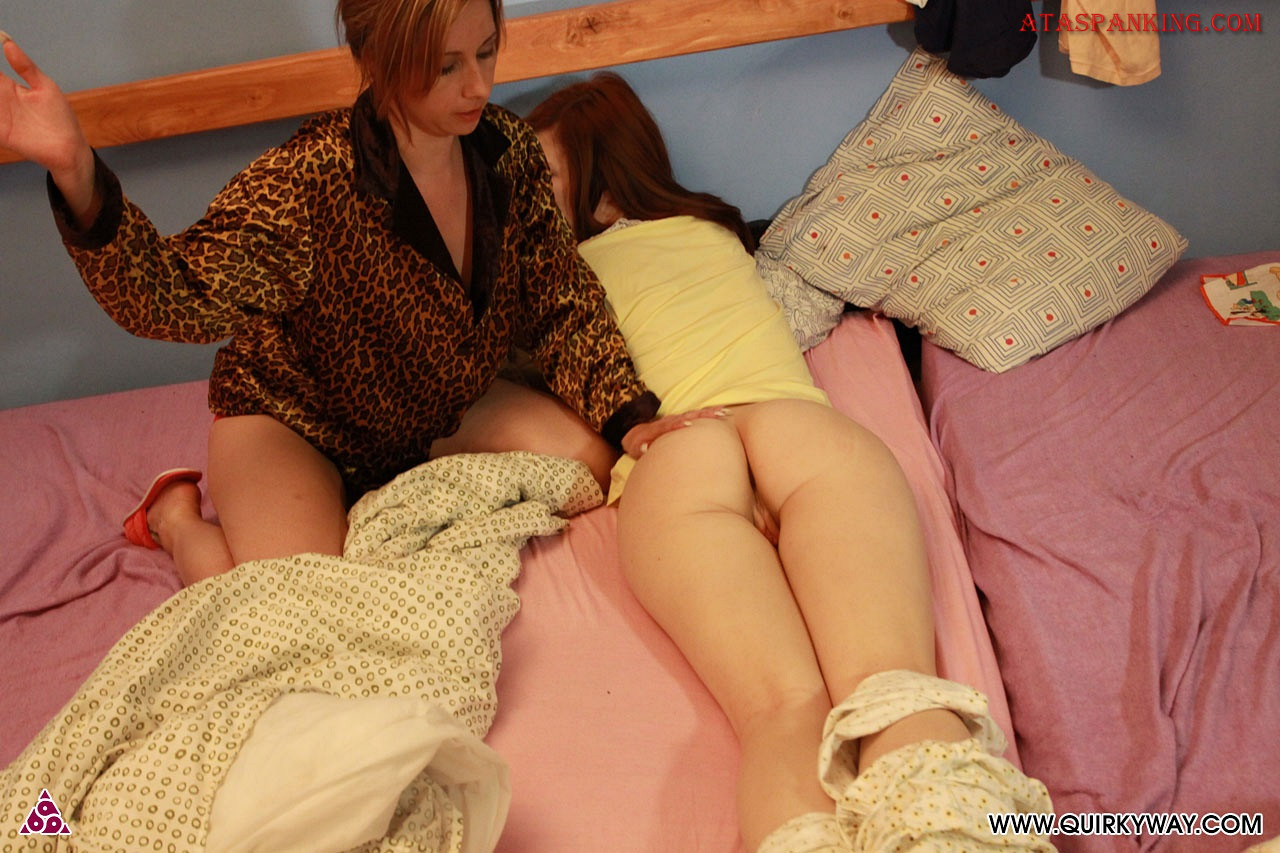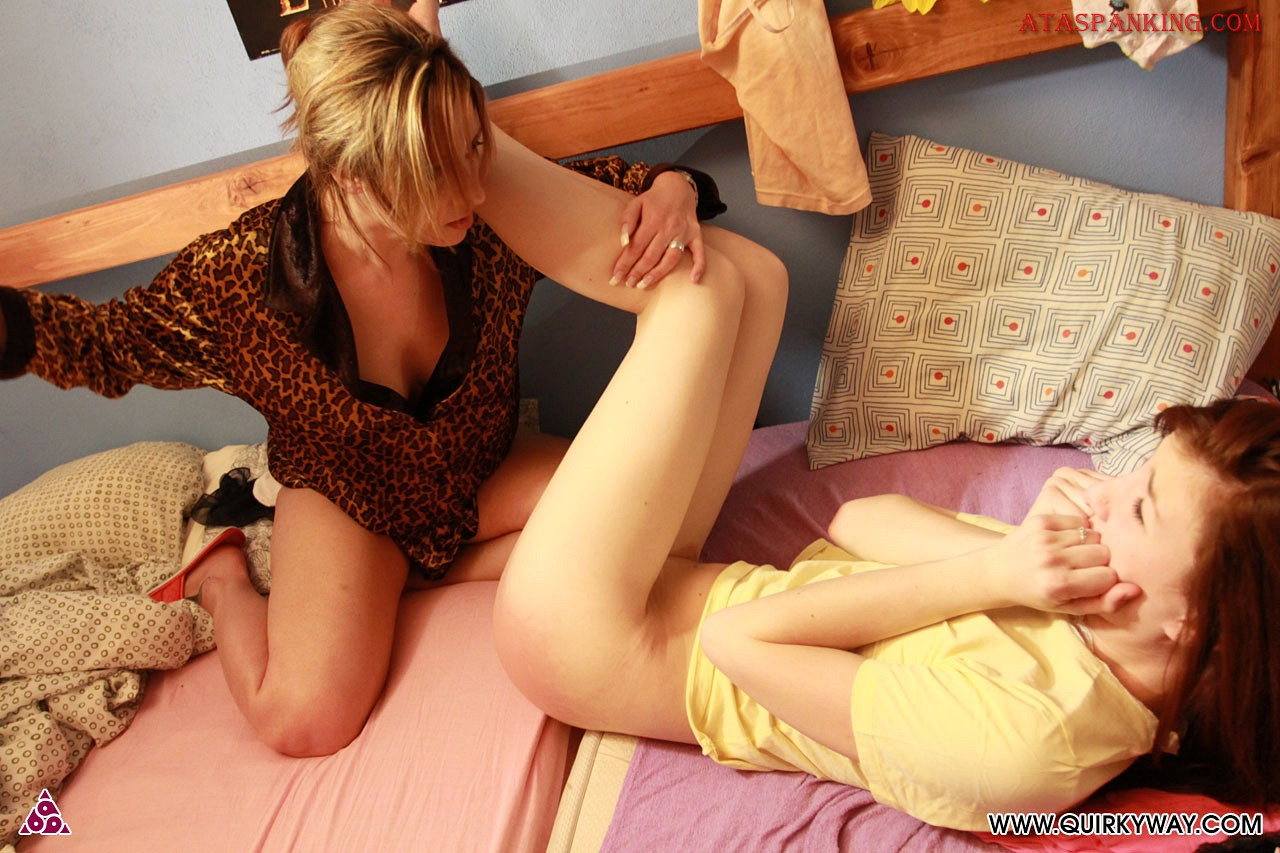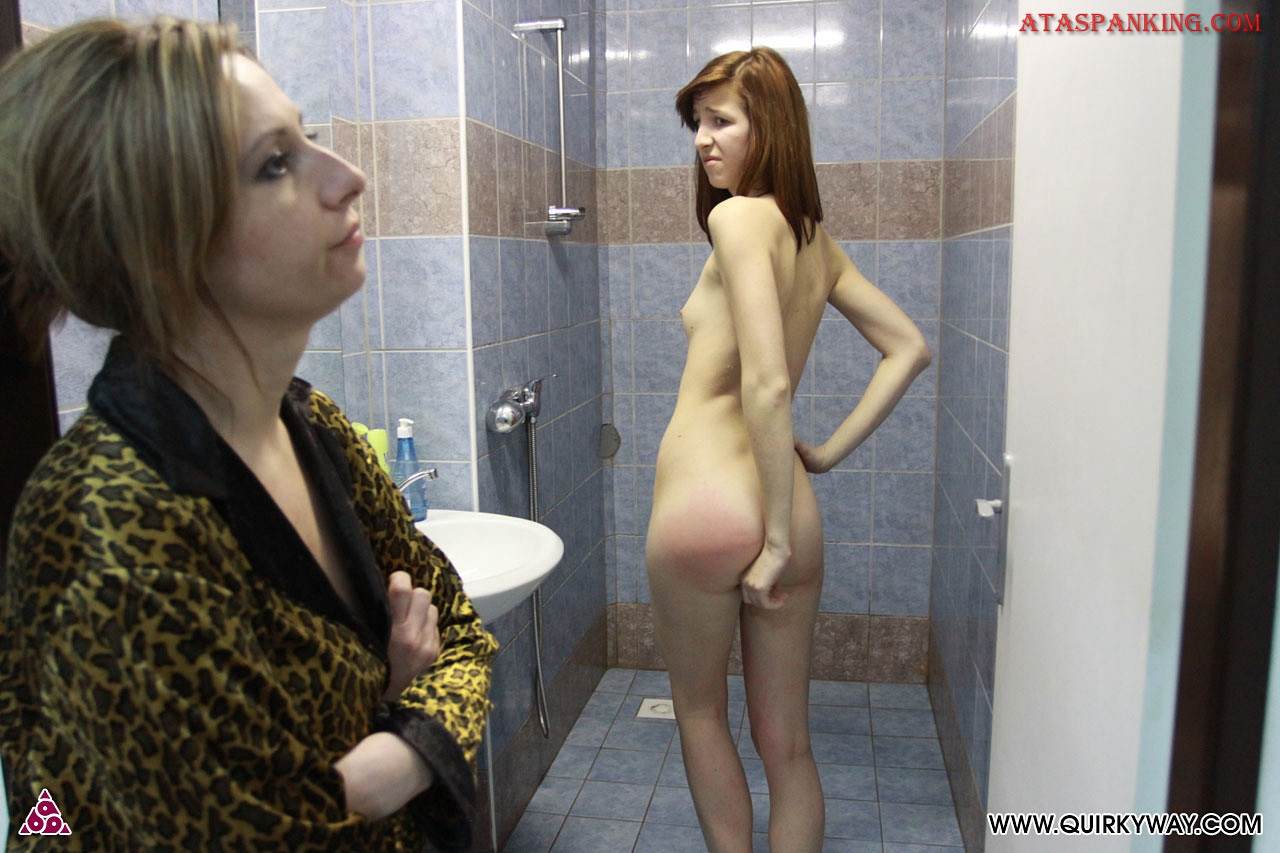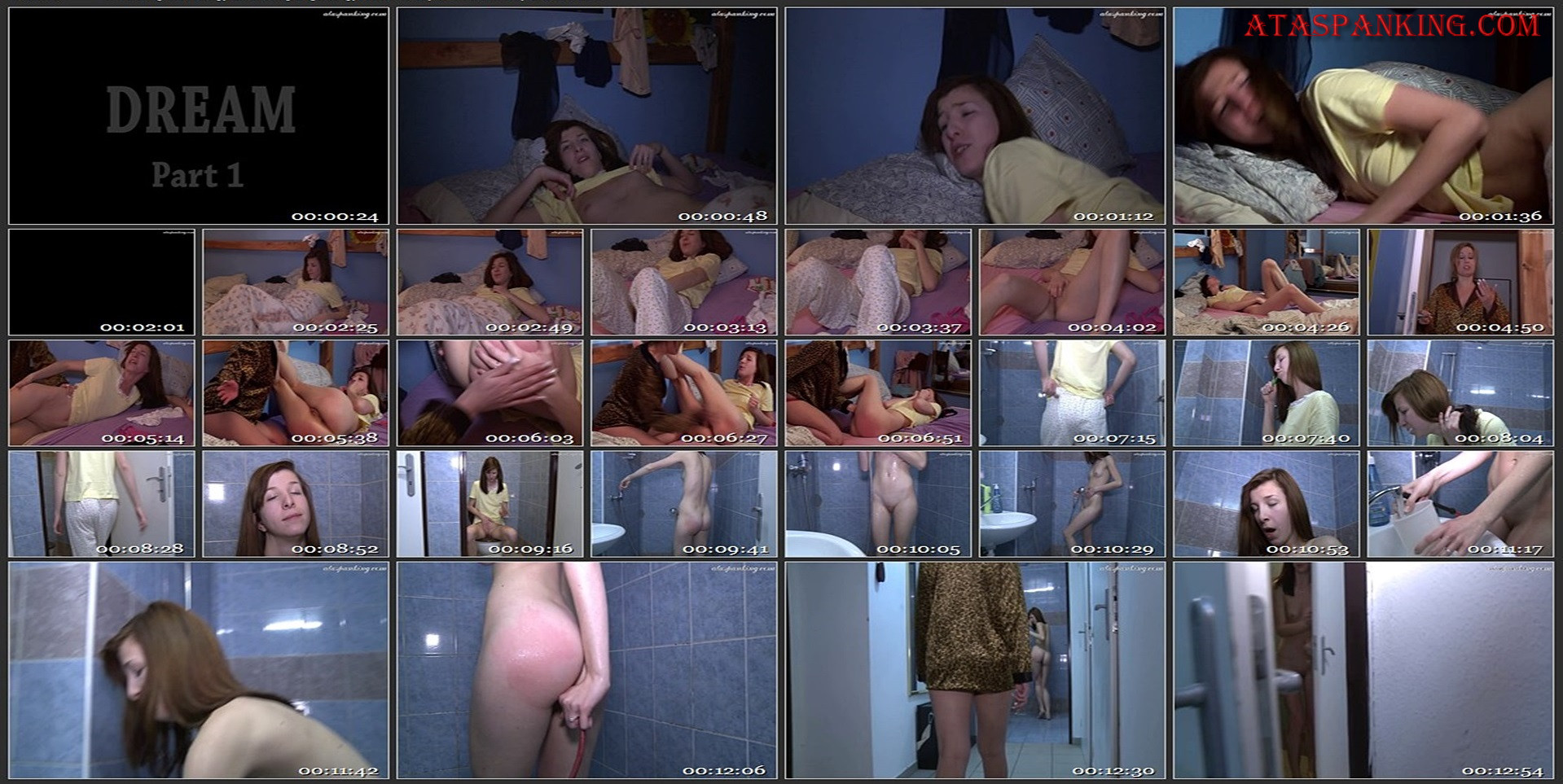 The Dream – first part
Dawn is almost breaking, and we're given an opportunity to have a look into the girl's room…. the beautiful sleeping girl dreams her dream with a smile on her lips, but suddenly we hear the door creaking. Or was it just in our mind? What's going on? Why does she look so scared now? Suddenly, she's lying on her belly, her beautiful bottom naked, and a painful grimace on her face. "No, uncle… please, no….that hurts… NO, it hurts a lot…."
Early the next morning… she wakes up. Was it a dream or not? Her hand is instinctively edging to her desirous pussy… we can observe her playing with her body… and we see what is seen by her shocked aunt, who has just entered the room….
"Get up, you have to go to the doctor… but what are you doing, you hussy?"
Suddenly she's lying prone again, and her strict aunt is spanking her poor red bottom….
"No, auntie, it hurts!" – "But that SHOULD hurt! I will give you that much that you won't be able to sit for a week!" And she does…
And after the punishment, our poor girl goes to the bathroom with her red bottom to take a pee (yes, we're going to watch that as well), to brush her teeth, to have a shower…. And one more thing…. a ENEMA.. oh no….
"No, auntie, this is terrible." – "But it's necessary!" It's very unpleasant, sticking the thick rubber tube into her anus, a terrible feeling – the water leaking inside…. and all under her strict aunt's supervision.
And now quickly to the toilet…
Archivos.Spanking.Club, QuirkyWay, QW-001 Dream
SD 480p
http://212.162.153.174/5368ac37a74c182d/qw-001x01_480_lq-ataspanking.com.mp4
HD 720p
http://212.162.153.174/c5be41c81c135ec8/qw-001x01_720_hq-ataspanking.com.mp4