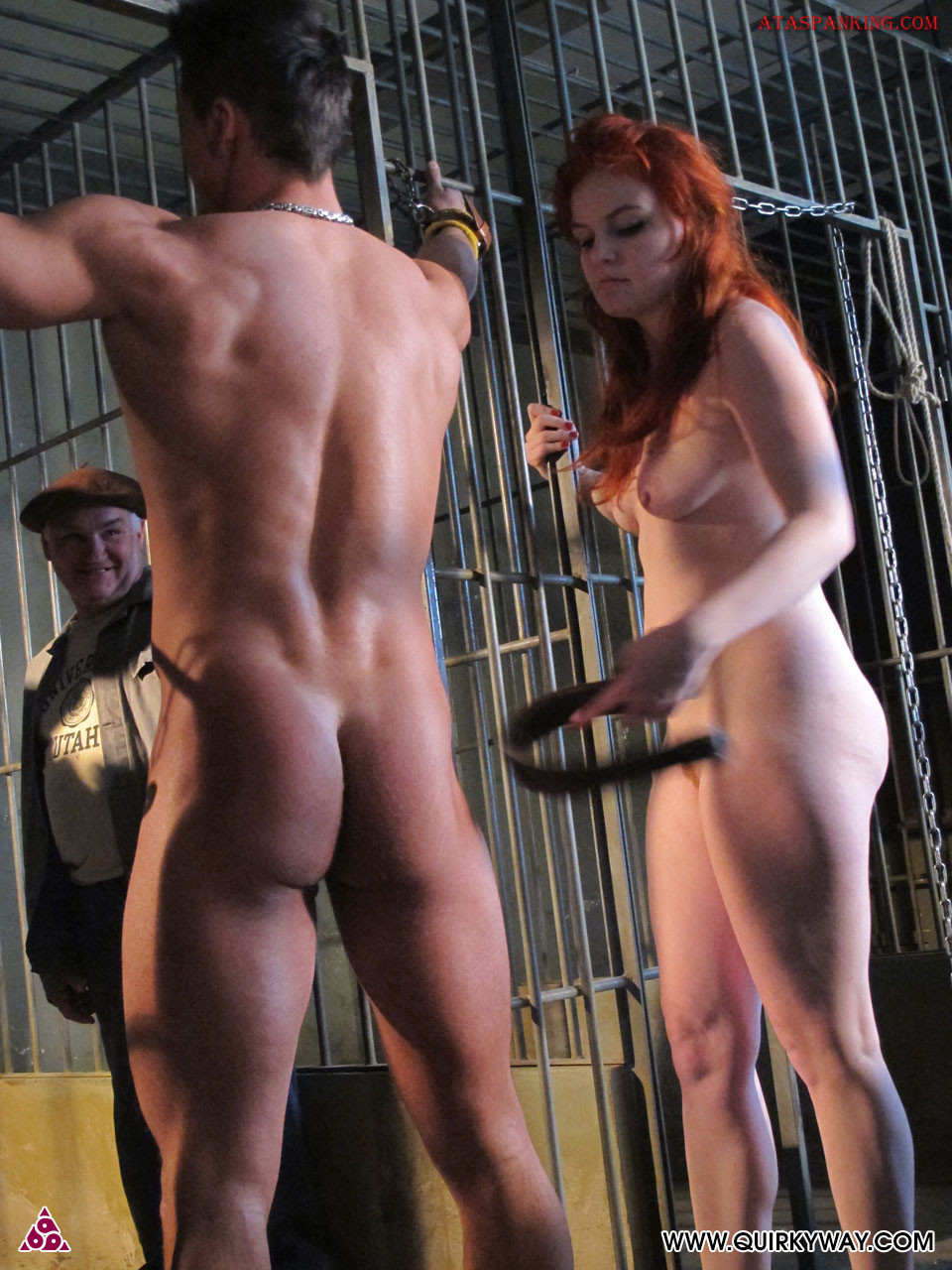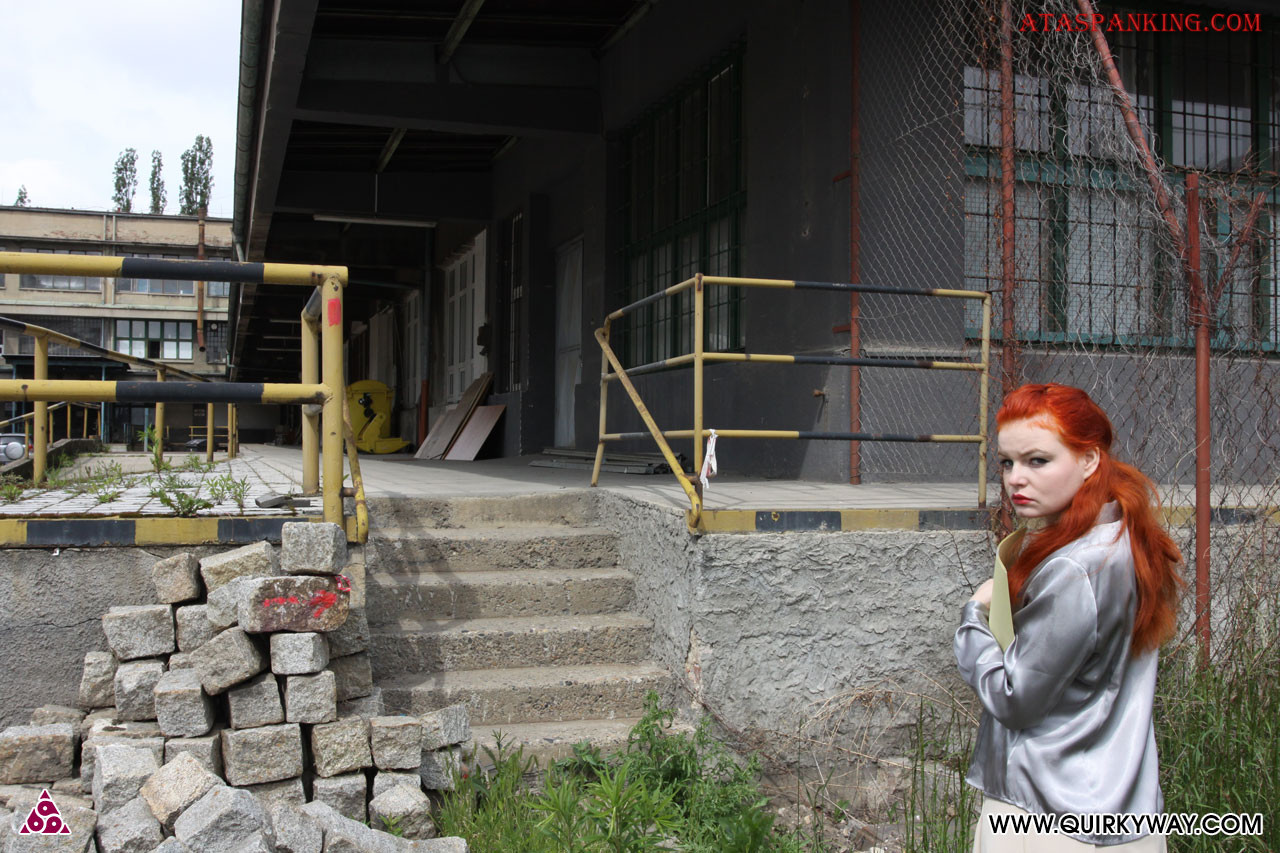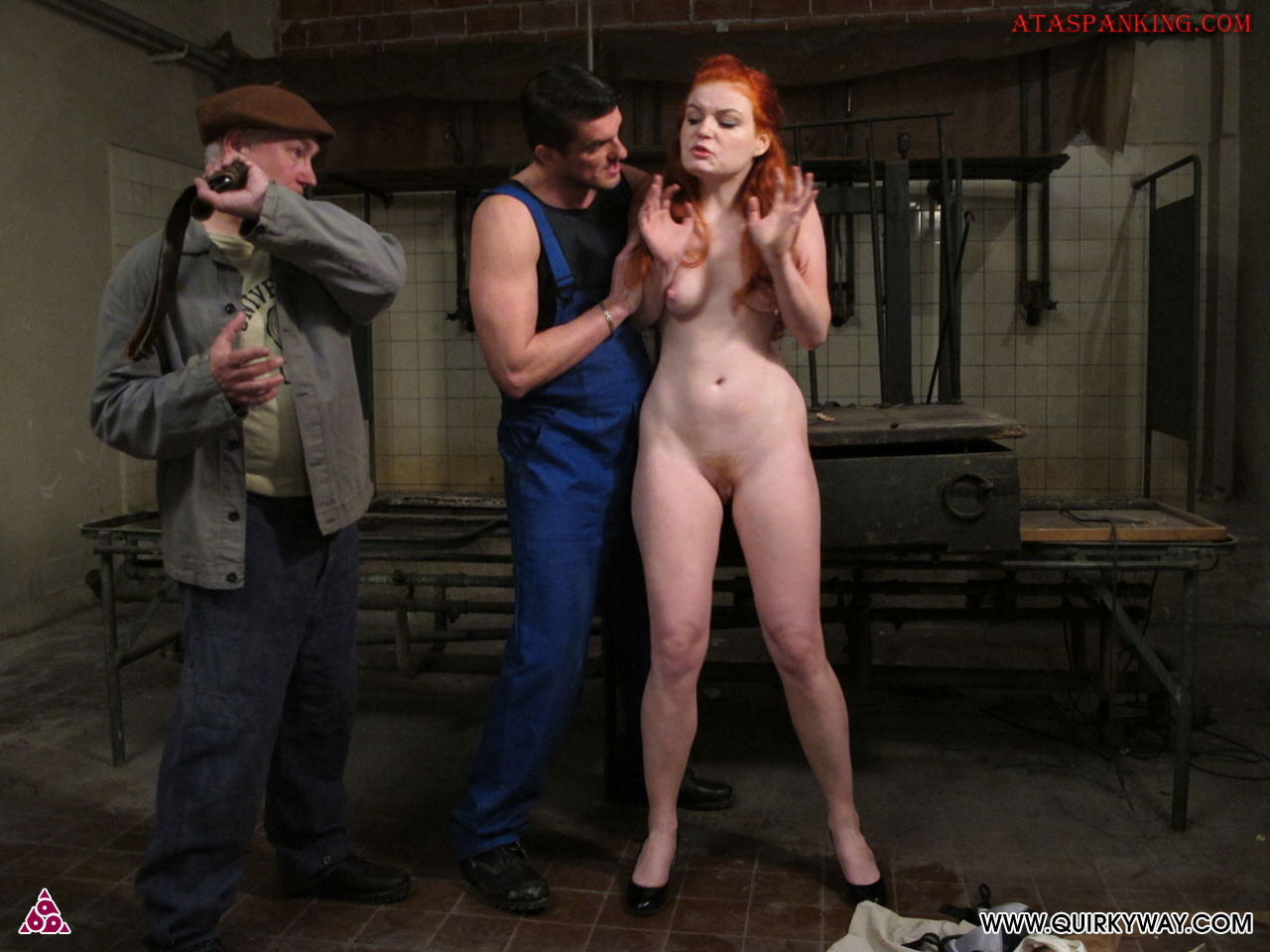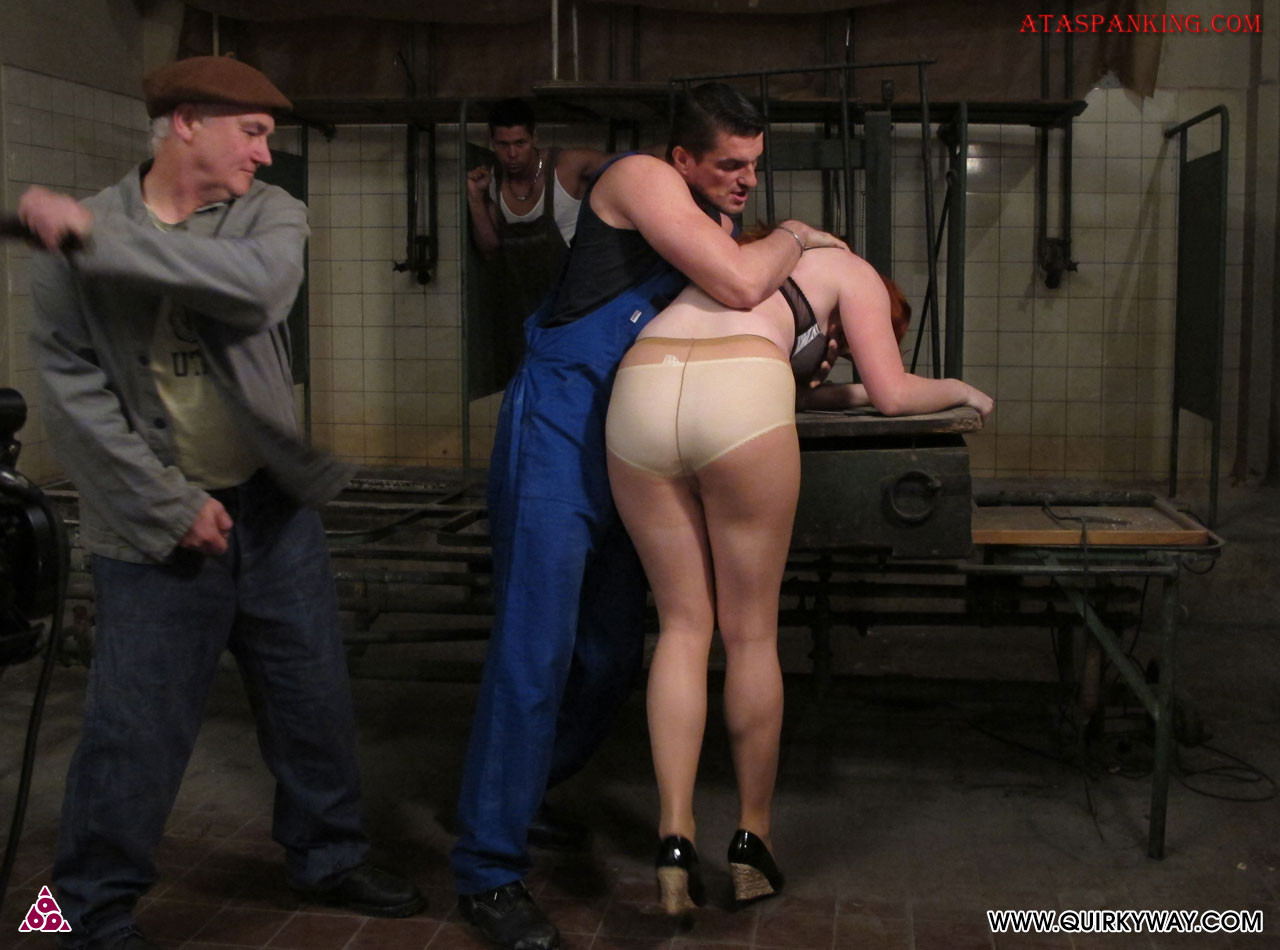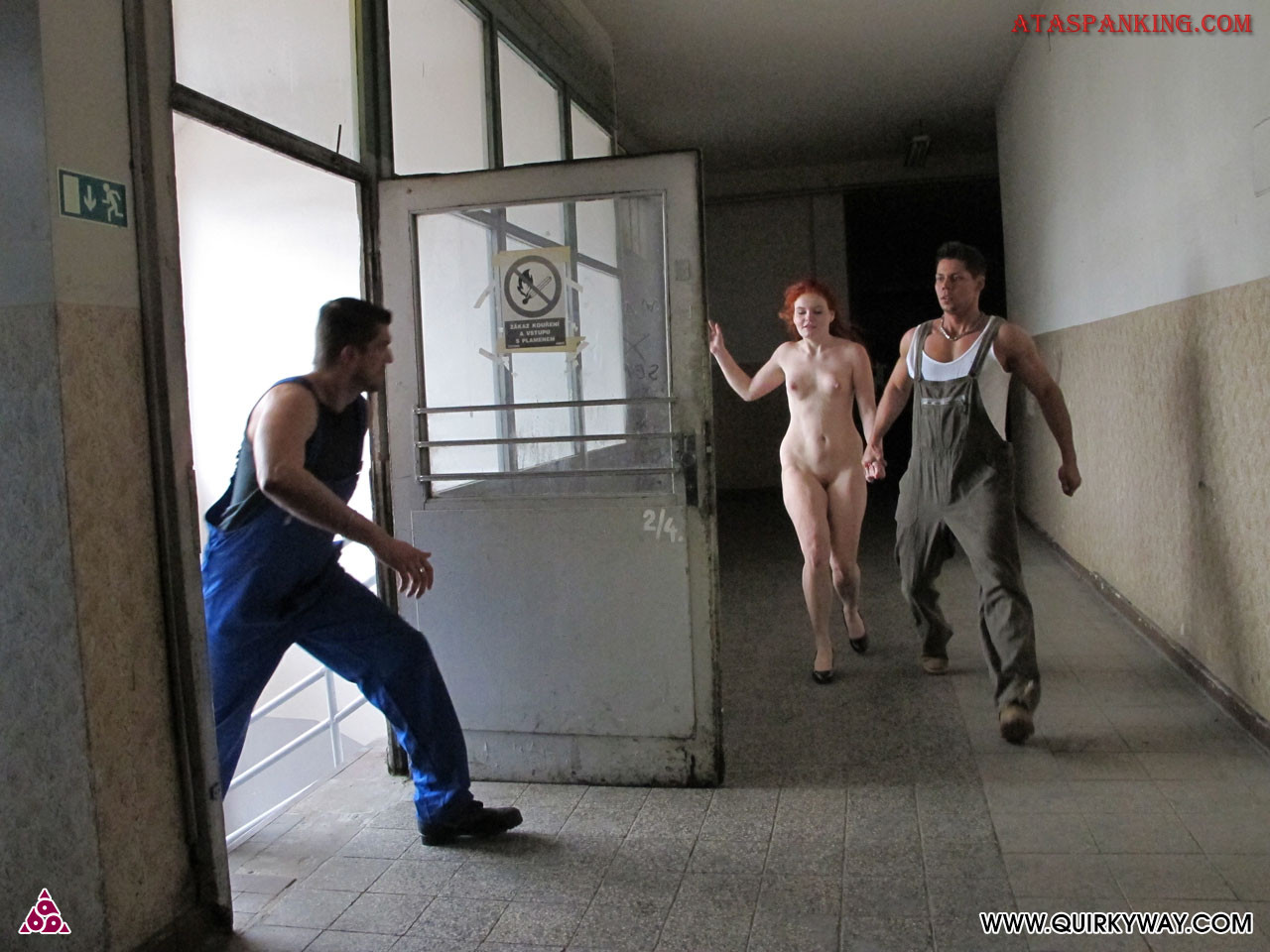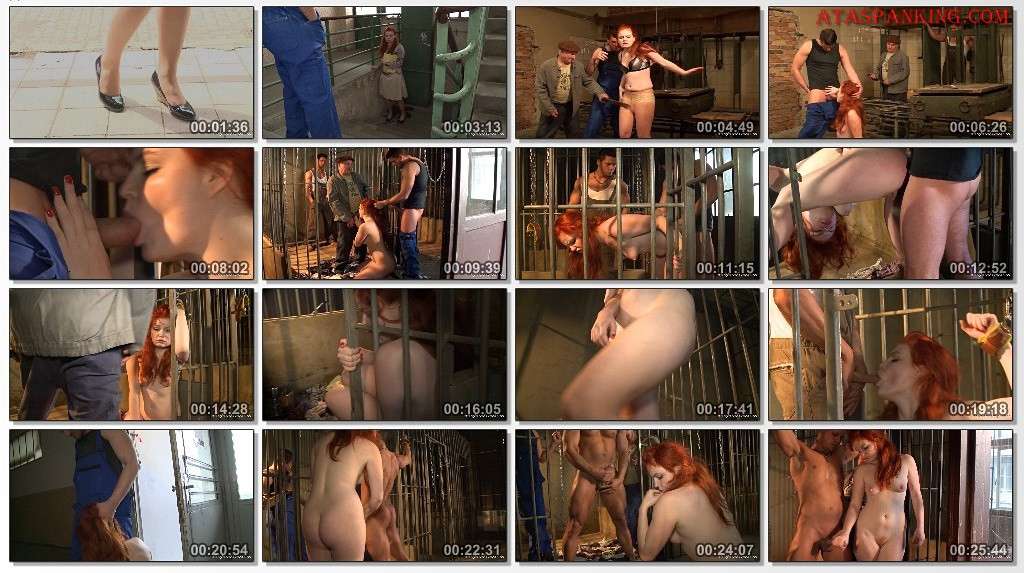 This place is simply incredible … it's an old factory, in an old industrial district … a fascinating, functional, almost deserted place – a tatty building, full of empty spaces, staircases, old showers, offices, dark corners …
Completely abandoned, however, does not necessarily mean totally deserted … in some areas, where the screaming of poor women is carried in echoes, there are predators…
But the young and beautiful real estate agent, whose heels clatter around the empty courtyard, doesn't know about the danger…
What a job! Where can I find the right place? So many corridors and doors … it has already taken too long, and she still can't find anyone…. and what's more, she needs to pee …
She can't do it here, in the middle of the courtyard… – But now I really need to…. Maybe inside… She nervously enters the building, and it engulfs her, like so many before her… the door is closing…
So where … not here … nor here, under the stairs? … she squats down, pulling down her panties, and yet we can hear the sound of fluid lapping on the old floor … but she is not the only one who hears it…
Where did the worker emerge from? Such a shame. – "What are you doing here?" he asks. – Come here!
Her scream is muted by the man''s hand, he drags her up the stairs inside the scary building, the documents she was carrying with her are slowly fluttering down the stairs…
Where am I? Somewhere in the middle of nowhere… An old washroom, cubicles, dirt, rust… And those men… dirty sleazy blokes… A tall muscular guy, a short, sleazy, ugly old man with a belt in his hand … A horny drooling young man… This can't be true! – "Get undressed!"
"No. .. I don't want to!" she says.
"You say you don't want it?" Sound of her blouse ripping… her skirt falls .. "You don't want to?" The strongman bends the unfortunate woman, now wearing only bra, panties, and stockings, over an old metal structure…
"Come here!" he shouts at the old man… – "Whip her ass here… So you don't want to… but you will have to!"
And the old man starts beating her with a belt like, just when she was little… It hurts so much… and such humiliation … Finally she screams that she will do what they want. So she gets undressed… bra, stockings, panties … and she is naked. – "Hey, she really is a redhead!" they comment on her hairy pussy… what a shame …
"And now suck my dick!" – "No!" – "What do you mean, no? Where's the belt?" And then… she's on her knees, and the strongman is shoving his long thick cock deeply into her mouth… disgusting!
Where are they dragging her? A long corridor… and another one… no, this can't be true….
These cages… these cages are meant for people… she is not the first, nor the last… And the chains and cuffs… She will remain here… forever…
"Suck!!!" "I don't want to!" – "But yes!" – "And now it's my turn!" "No, no, not that old man!" But he grabs her by the hair, shoving his penis into her mouth … "Oh God, I'm gonna throw up … it's awful …"
"And now show me your ass," the strongman says. – "I will fuck your ass you won't be able to sit for a week, bitch." – "No!" – "No? So where is the belt?" And the beating follows again and it hurts and hurts. In the end, she again agrees to do what they tell her…
"Please… please fuck my ass…."
"Ouch! Nooo!" He spreads her beaten buttocks brutally, and shoves his thick dick into her ass. – "It hurts, no!" – "But yes, all whores should be treated this way! And now lick my dick!"
Days are passing… "Suck my dick!… Lick… Spread your legs… Show me your ass… do a dog… do a pig… Suck… Where is the belt?… Suck!" – "Yes … Yes, Master… Thank you, Master…"
Days are passing… and she is different… she knows it… she has changed…
And then comes the young guy… – "You're pretty … I'll help you out of here…" – "But no, I don't want to get out…" – "Come on!" "But." She's not able to contradict anyone, she just knows that she wants to remain with her masters. But she got an order….
Hallway … one more … running … and suddenly, the strongman appears from around the corner… "Master! I don't want to run away…" She falls down to her knees, lovingly hugging his leg, with a devoted look in her eyes… but he is looking at somebody else.
"I'll give you what for, kid!"
Cages… chains… cuffs…
But it's not her, whose young naked body shines in the darkness, chained to metal poles …
A scared young guy… just a little scared kid… and she has the belt in her hand … – "Beat him! Come on! Spank his ass!" – "Yes, Master"… And the belt is whizzing through the air and lands on the poor guy's naked butt …
The spanking continues … and continues .. And then… – "Give him a hand job, come on, more and more, faster!…." -– "Did you come already, young boy? No rest, we'll continue! Is it unpleasant? And it's gonna be even more unpleasant! I see you liked it when I fucked her in the ass, huh? So now you can experience it too! Spread his buttocks girl!"
"No, no, no!!!! Fuck no! "
"But yes…"
Archivos.Spanking.Club, QuirkyWay
SD 480p
http://212.162.153.174/b09950dda9ea7e93/qw-002_480_lqataspanking.com.mp4
HD 720p
http://212.162.153.174/b5017d12b122fbb4/qw-002_720_hqataspanking.com.mp4