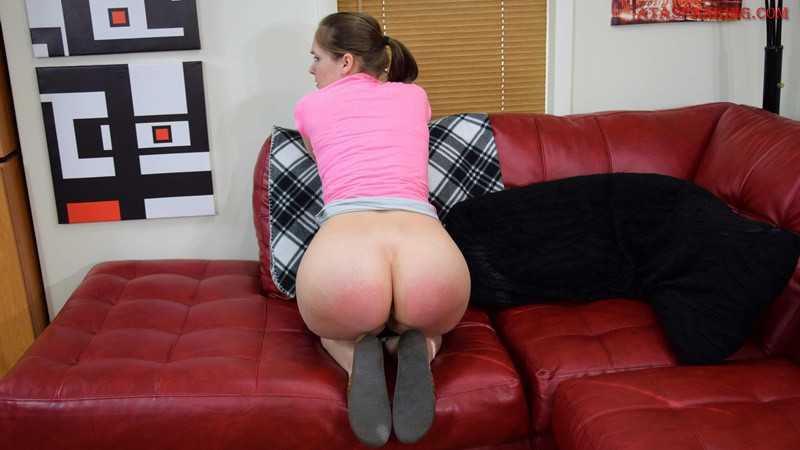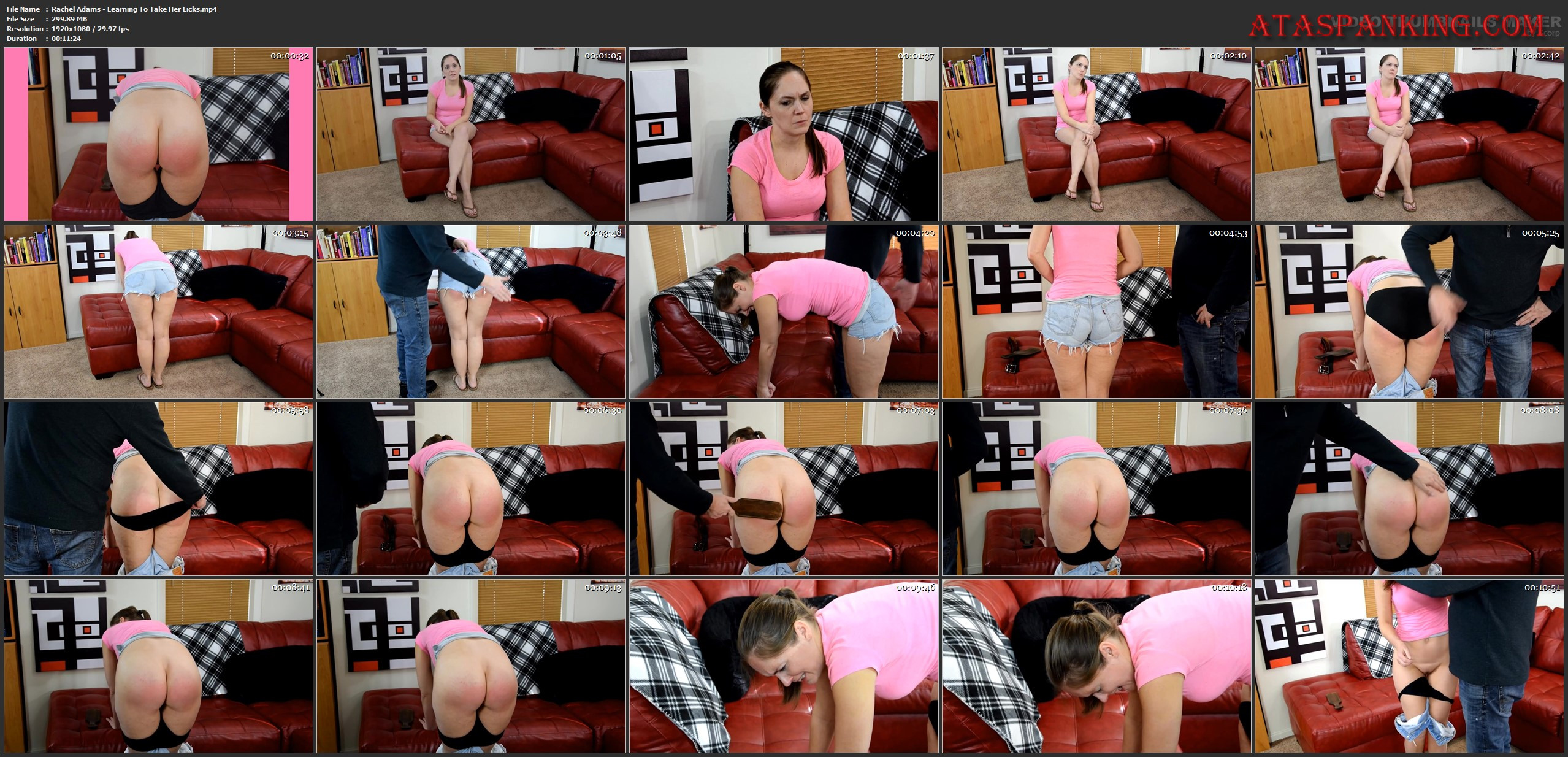 In "Bare Bottom Consequences" we saw where Rachel Adams wasn't being the best wife. She was being combative with authority figures and she just wasn't listening to her husband. Rachel was one of those women who wasn't spanked when she was younger and she prided herself in never having had her fanny tanned even though she often deserved that form of punishment. Enough was enough though and finally Rachel's husband took her over his knee and tanned her sassy bottom!
A few days later in "Learning to Take Her Licks", Rachel had time to think about what happened and she told her husband that she'd like to talk to him about the spanking that tool place. Rachel expressed that she wasn't angry at him, in fact she was feeling a sense of clarity and calmness after the punishment. Sure enough Rachel had experienced what so many women already knew, that spankings can solve problems and benefit a relationship and a marriage.
It was then and there that Rachel's husband bent her over the couch. He wanted to give her a spanking out of love and Rachel accepted that he knew best. Rachel's husband would use his hand over Rachel's shorts and panties to warm her behind. Rachel was beginning to learn that a strict hand could also be a loving hand. Her husband was full of wisdom and he brought out a small leather paddle to add some extra sting to her bare cheeks! Rachel wasn't sure about taking spankings on a regular basis, but when the man of the house peeled off his belt and began strapping her she truly began to understand. The belt hurt so much, but she knew that every drop of pain was coming from the man who took her hand in marriage. Things would change in their household, Rachel would become more obedient and became accepting of mandatory discipline, while her husband began to embrace his new role. A lot of households are built on the very foundation that stern spankings can strengthen and unite a family.
File Name : Rachel Adams – Learning To Take Her Licks.mp4
File Size : 299.89 MB
Resolution : 1920×1080
Duration : 00:11:24
http://95.215.205.103/48424af789b802ad/Rachel_Adams_-_Learning_To_Take_Her_Licks.mp4