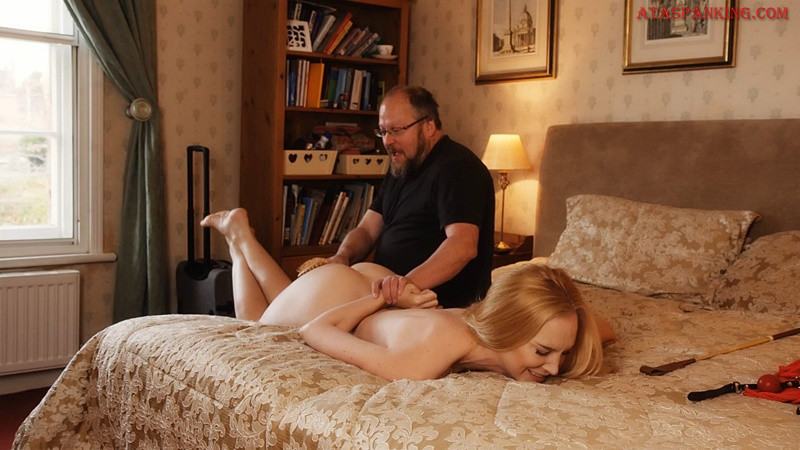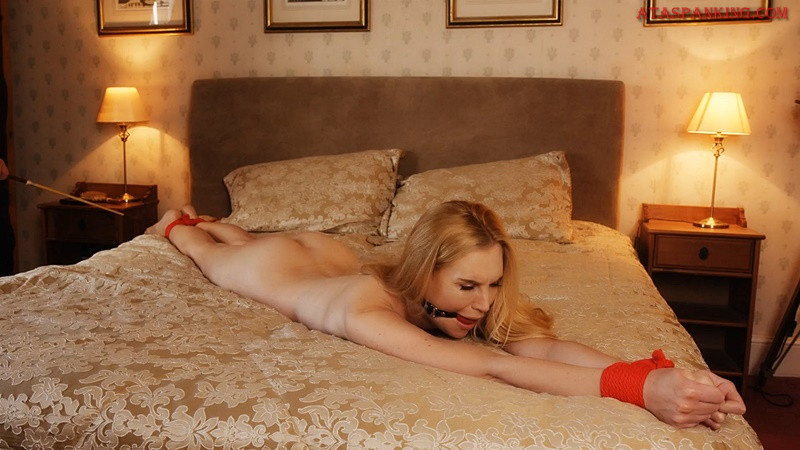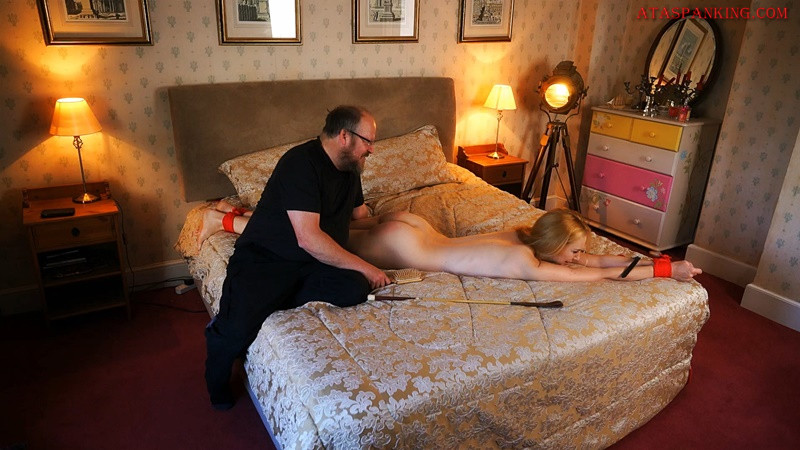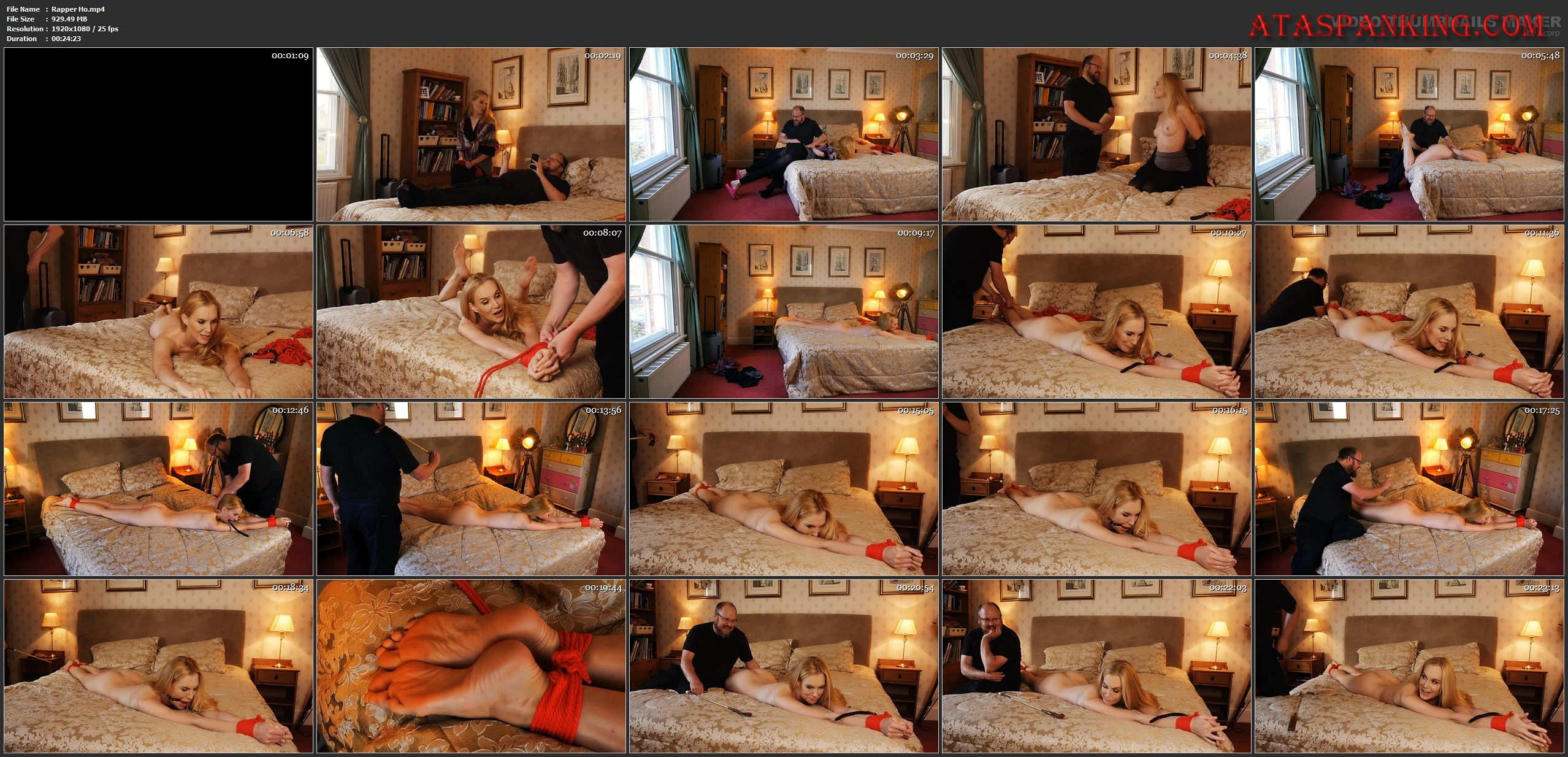 Every so often we make a film that is our actual lives. And this is one of those times! When Ariel was away on tour in November, she tweeted about her new-found love for rap music – and started using quite offensive language when she did so. In the twitter exchange that followed, she was her customary self when she is away from home- deliberately rude and provocative, in order to store up some punishment to be delivered when she finally got back. Of course, by the time she came home two weeks later, she suddenly didn't WANT the hairbrush punishment or the bastinado she had provoked, earned and desired.
This is the full story of what happened when she got back home and found me waiting for her with a drawer full of implements and a few ropes to tie her down. We started with an over-the-knee hairbrush spanking while we discussed the various offensive things she'd said to me while she was feeling safe and sound and a bit kink-deprived on tour. When her bottom was a nice glowing shade of cherry red, I tied her to the corners of the bed for further intellectual debates on the nature of her discourse and the appropriateness of her responses- not forgetting to remind her that she had, quite literally, asked for this!
It was fun to get back to doing bastinado again (which is one of my favourite things in the whole world, in case you didn't know). We've had to be very careful while Ariel's been recovering from a (non-shoot/kink-related) injury.
And it was also good fun to pick out the BIGGEST ball-gags in the Restrained Elegance kit cupboard for the day, too.
A good hard thrashing with the riding crop on the soles of Ariel's beautiful bare feet followed, interspersed with cropping her already-hot bottom and punctuated for variety with some stinging punishment with her least-favourite implement, the wooden hairbrush. (Which she claims I have nearly broken by spanking her with it and which I quite reasonably point out was broken not by my hand by by her bottom).
The only trouble is that Ariel likes BDSM so much that "punishments" can't really touch her good humour- certainly not bondage and spanking punishments. (Humiliation on the other hand… but that's to be reserved for more "serious" games than a comedic twitter exchange). Nonetheless, I think I managed to chastise her, a bit. Even if she was more cheery after the punishment than she was before.
And many thanks to poor Steve who was manning the cameras while we filmed this, and was biting his tongue throughout trying to to laugh! It's a hot film, but it is also pure Ariel comedy gold!
Amelia Jane Rutherford, Hywel Phillips
File Name : Rapper Ho.mp4
File Size : 929.49 MB
Resolution : 1920×1080
Duration : 00:24:23
http://95.215.205.103/6e4c7d19a627c64b/Rapper_Ho.mp4