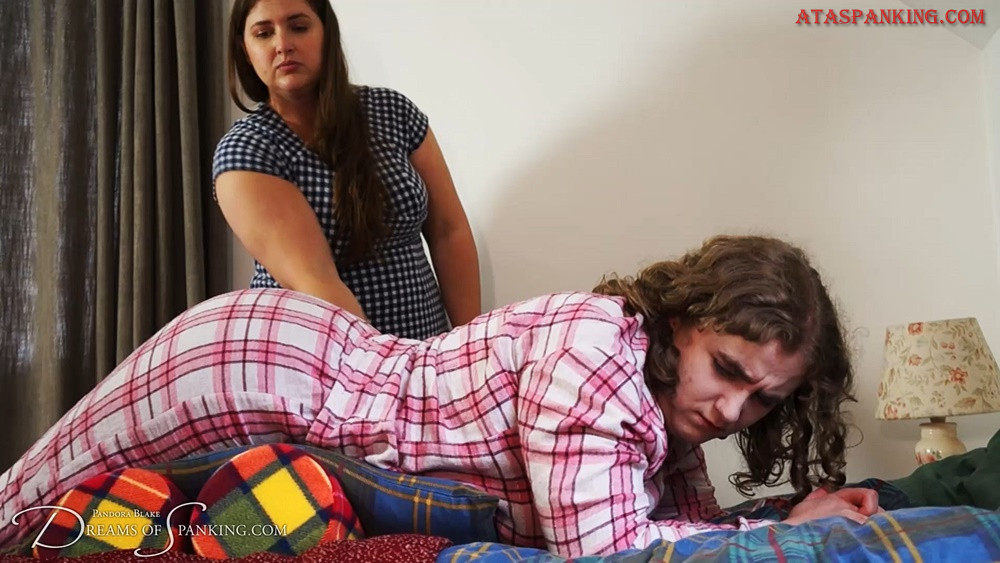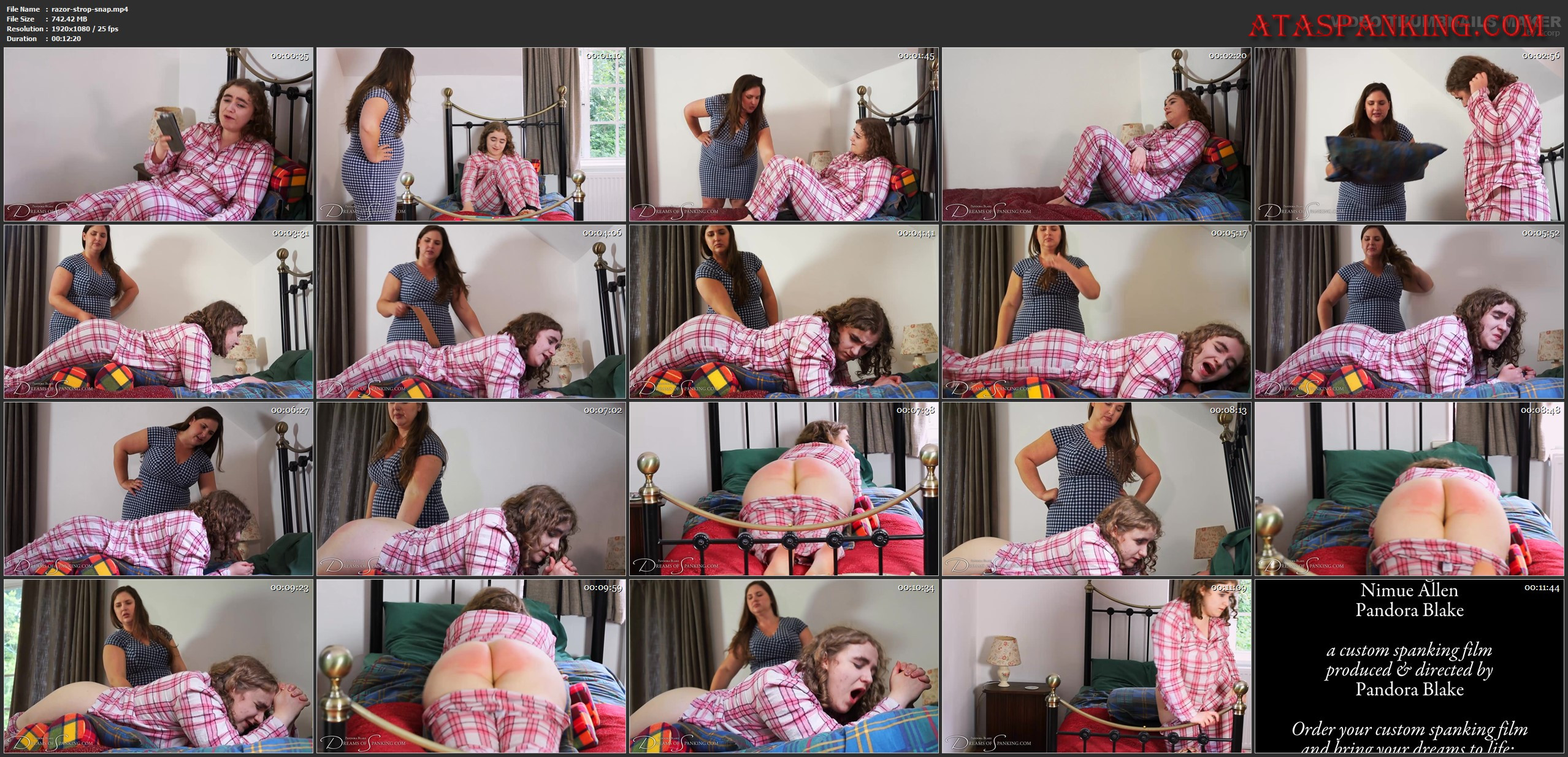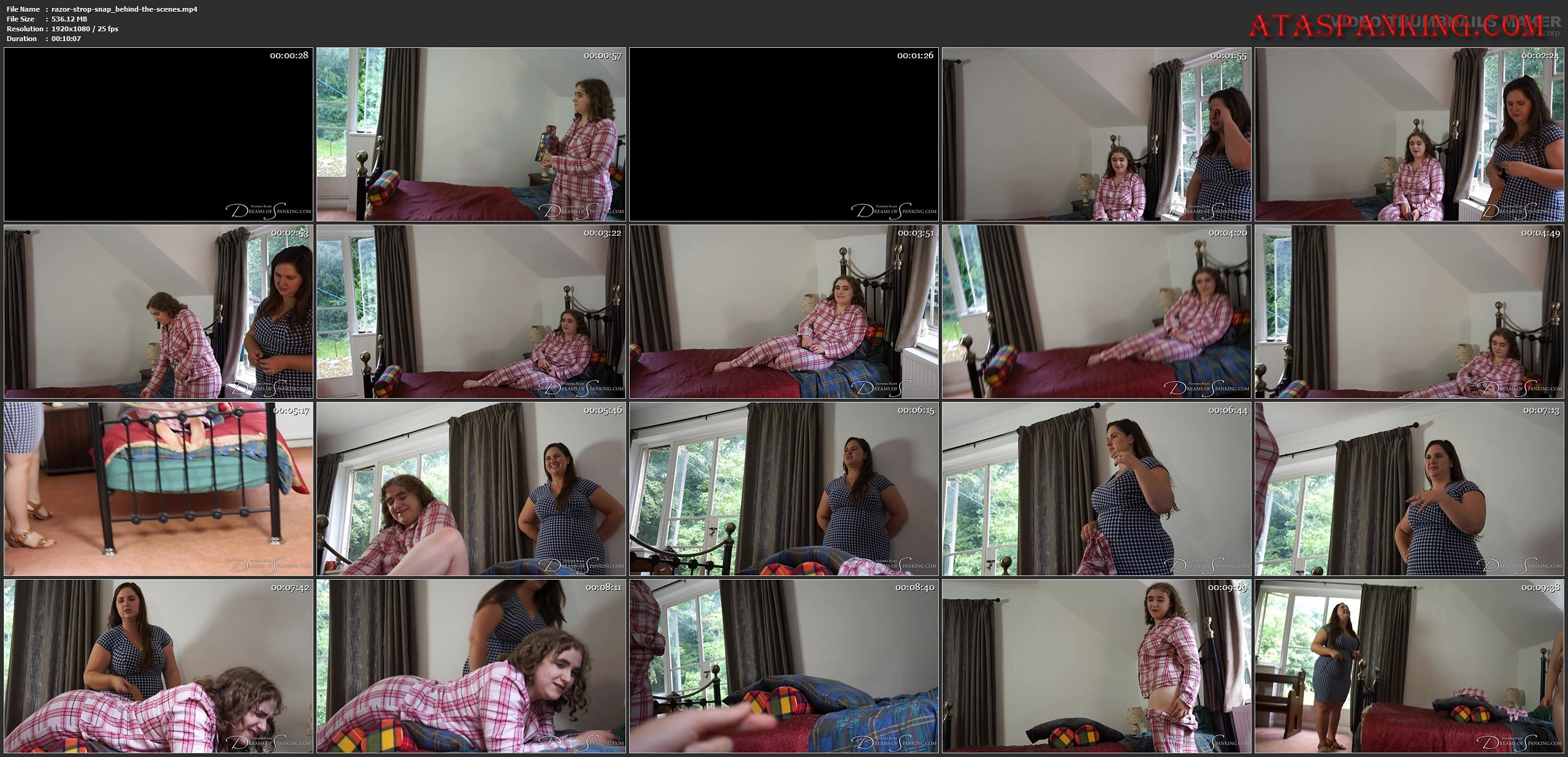 Rebecca Belacqua's been Snapping in her pyjamas instead of getting ready for school, so mother Kelley May has a motivating idea: her father's leather razor strop on her bare bottom.
It's time for school, but Rebecca is still sat on her bed in her PJs messing around on her phone. Her mother Kelley has been more than patient, but enough is enough – and when it transpires that this isn't the first time the wayward teen has been late, there's really only one possible solution.
At her mother's instruction, Rebecca reluctantly stretches out over her narrow bed with her bottom high in the air. Kelley fetches the leather strap that hangs on a downstairs wall, and gives the girl a thorough bottom warming through her chequered pyjamas.
Will that be enough, though? To make sure the message truly hits home, Kelley pulls her daughter's pyjama trousers down and exposes Rebecca's bare backside before counting out more hard strokes of the strop. Rebecca kicks, squirms and whimpers, still trying to talk her way out of the punishment – and when she gets to school, she'll be remembering this lesson all day long.
Razor Strop Snap – Behind the Scenes
We tend to shoot multiple films in a day's work, but that can present a difficulty unique to spanking porn: how to ensure that the marks and welts left by one scene don't confuse the plot of another! In this week's backstage content Kelley and Rebecca discuss the likelihood of pulling down her pyjamas post-strapping to find Sunday School's cane marks still in situ on her bare backside, and figure out how to work it into the plot if they are.
There's also plenty of negotiation and checking in around pain thresholds and comfort levels – this was Rebecca's first time with a razor strop, and she seems to be an instant fan!
http://95.215.205.103/e250cdda0063af3d/Razor_Strop_Snap_-_Film_&_BTS.zip