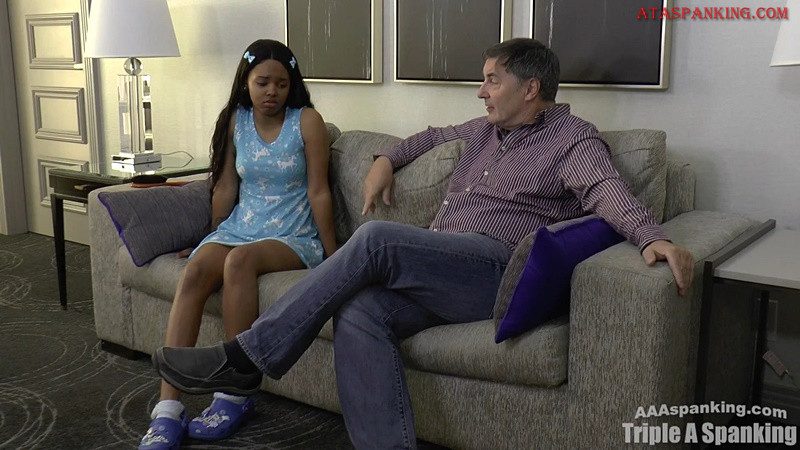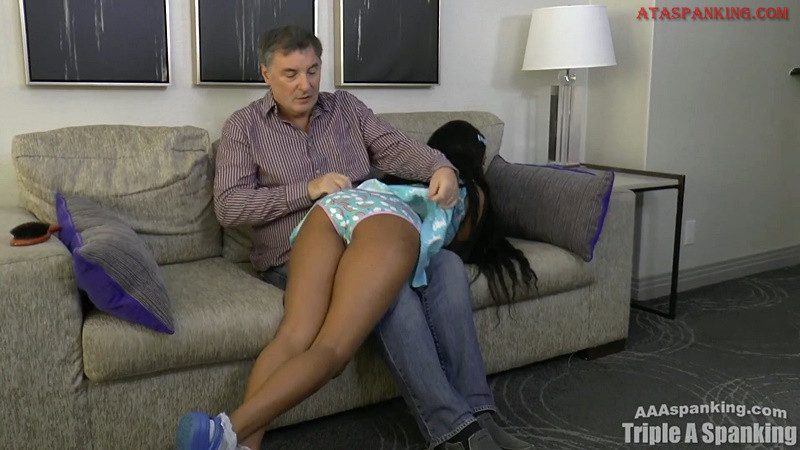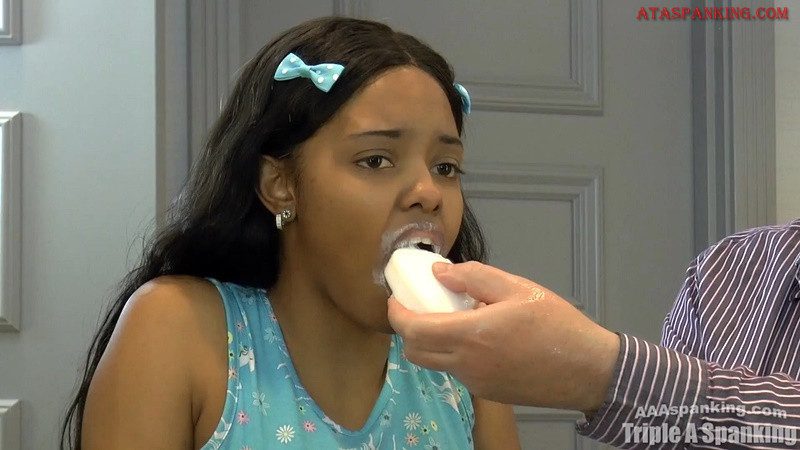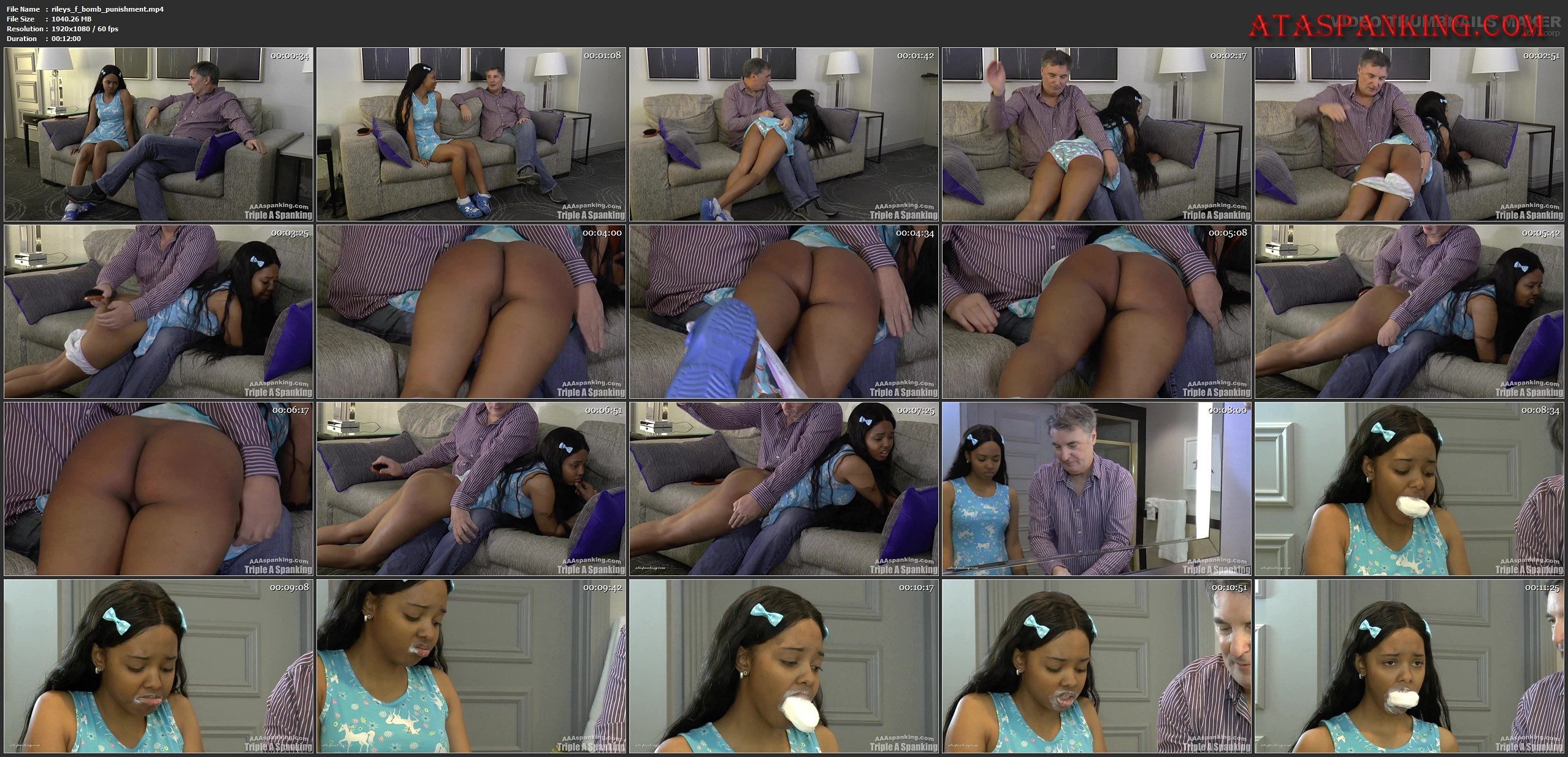 Riley Haze is one very naughty young lady that is about to suffer the consequences for making her poor Mummy cry. Her stepfather, John, arrives home and is upset at seeing his wife sobbing after Riley had been swearing, using filthy, foul language including the dreaded "F-Word". Riley is chastised, he knows that she is not of his loins, but he has treated her as his own girl making sure she wants for nothing. So now Riley is told that He will make sure she is suitably punished for her nasty behavior and potty mouth… and when this is finished, she must apologize to his poor distraught wife!
He takes her over his lap for a hard man-spanking that a now more contrite Riley has not felt in quite a while across her bare buttocks. Her cute panties are pulled down, making her feel highly embarrassed and exposed. During the spanking, she had been given a wooden hairbrush to hold, to increase the anticipation and dread that this implement brings to disrespectful young ladies. She soon feels just how much this brush stings as he applies it to her sore, throbbing bottom.
The final part of her punishment takes place in the bathroom as her nasty, swearing mouth needs to be cleaned with repeated soapings. The frothy suds are applied so that she really tastes the torment of the cleansing bubbles. Now, and only now, once her filthy mouth has been thoroughly soaped, can she really apologize for her recent foul behavior! This is a great domestic discipline film that Riley's many fans will enjoy immensely!
File Name : rileys_f_bomb_punishment.mp4
File Size : 1040.26 MB
Resolution : 1920×1080
Duration : 00:12:00
http://95.215.205.103/a193e6207eb8ffeb/rileys_f_bomb_punishment.mp4