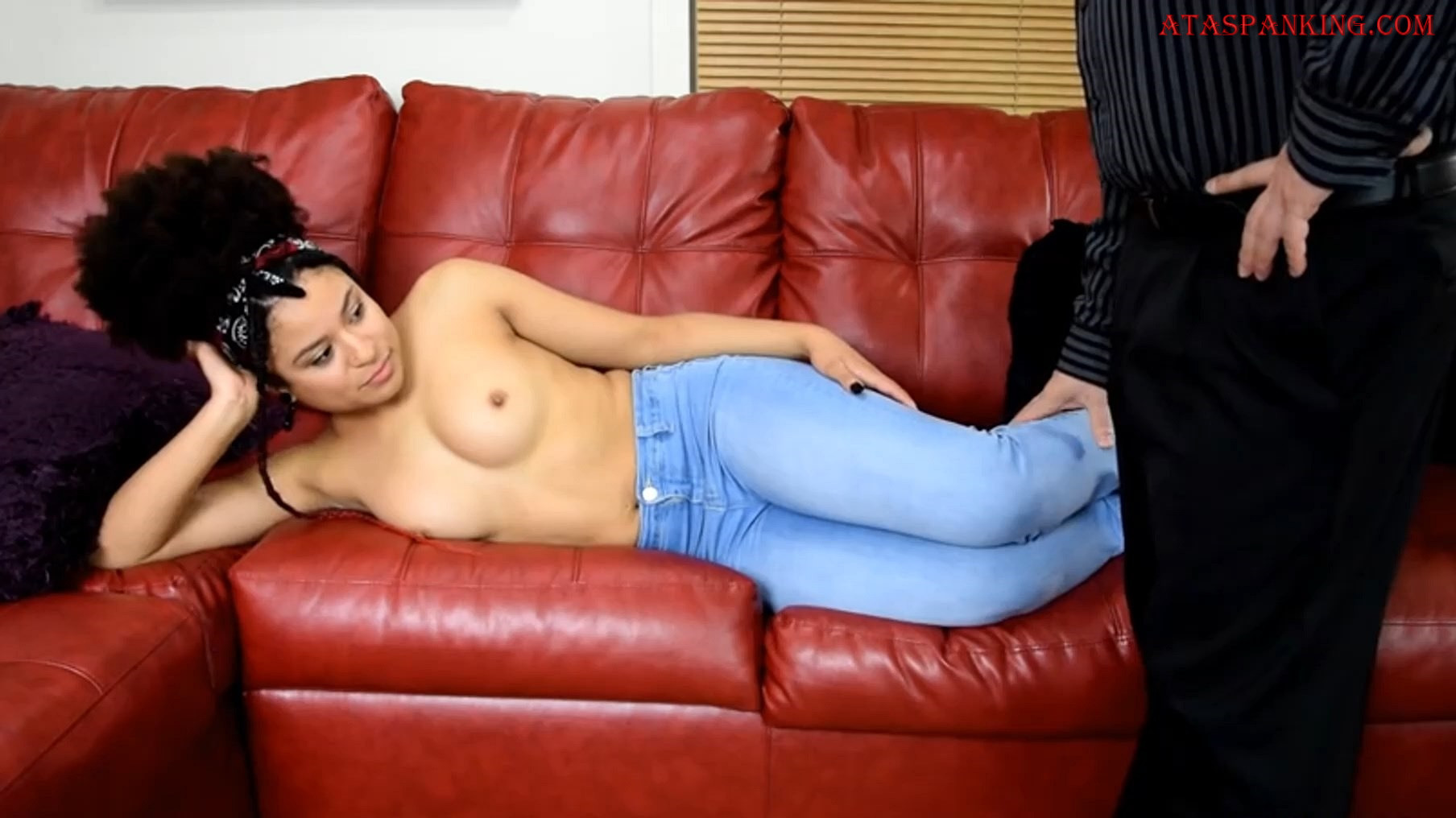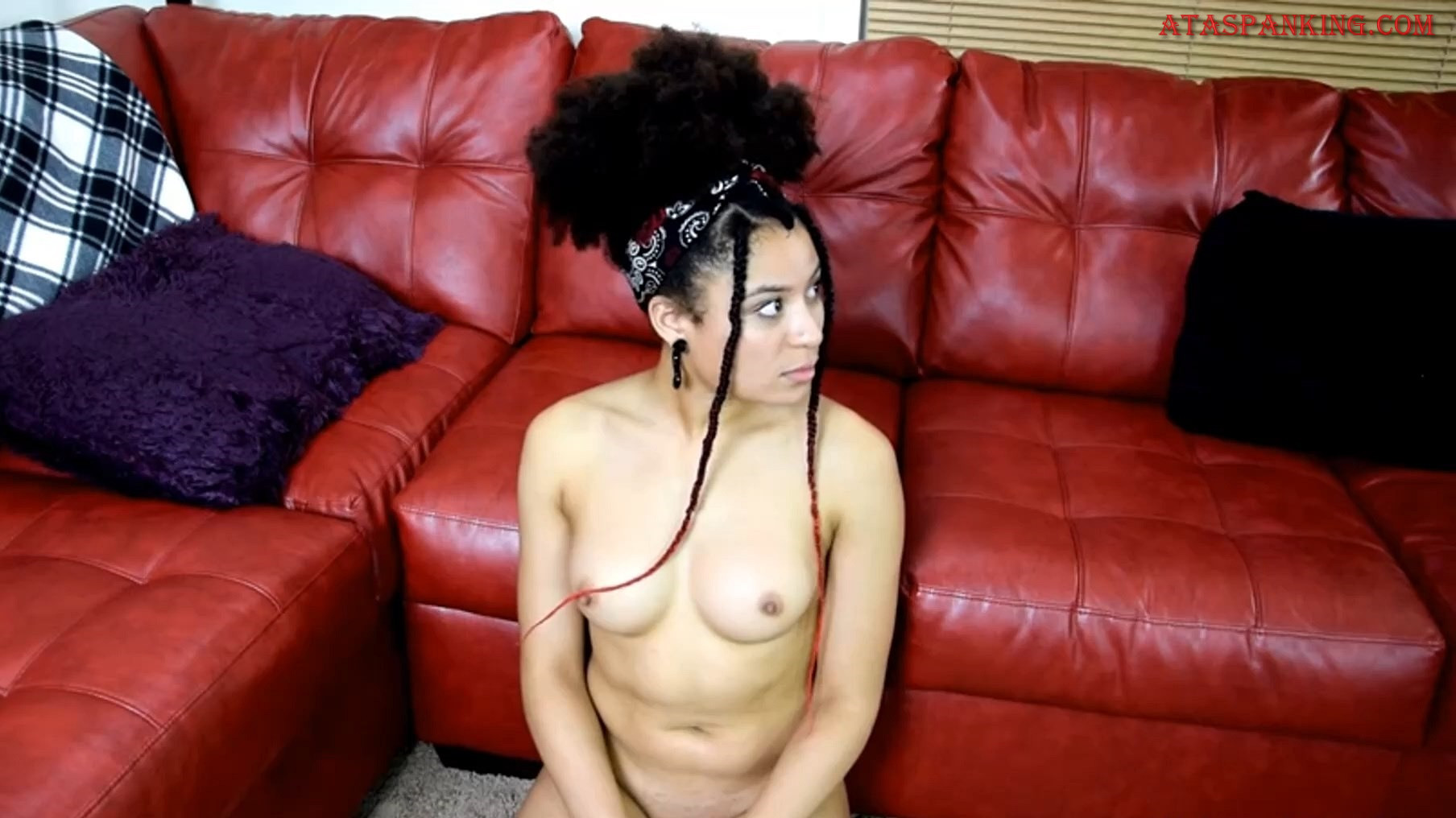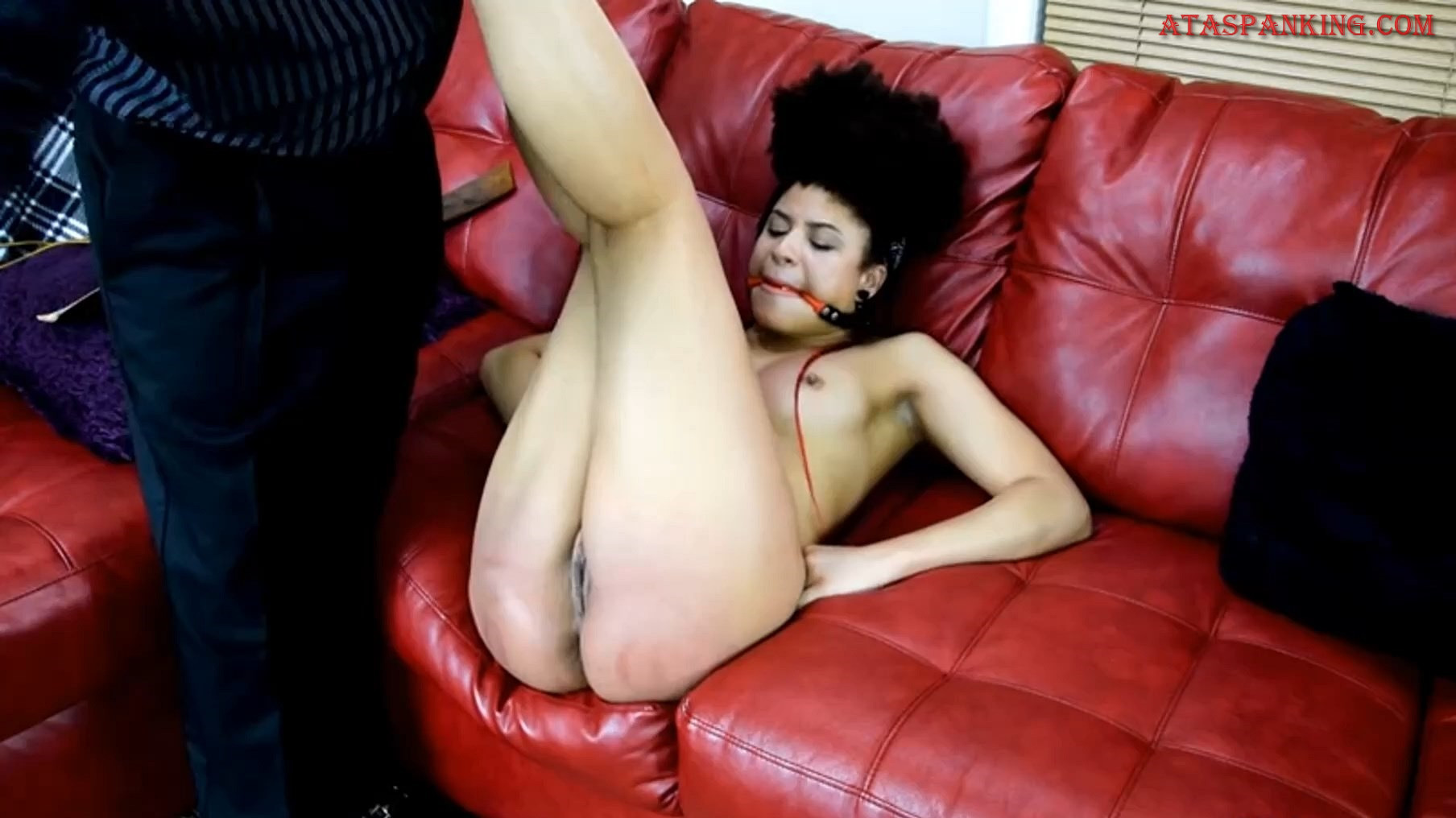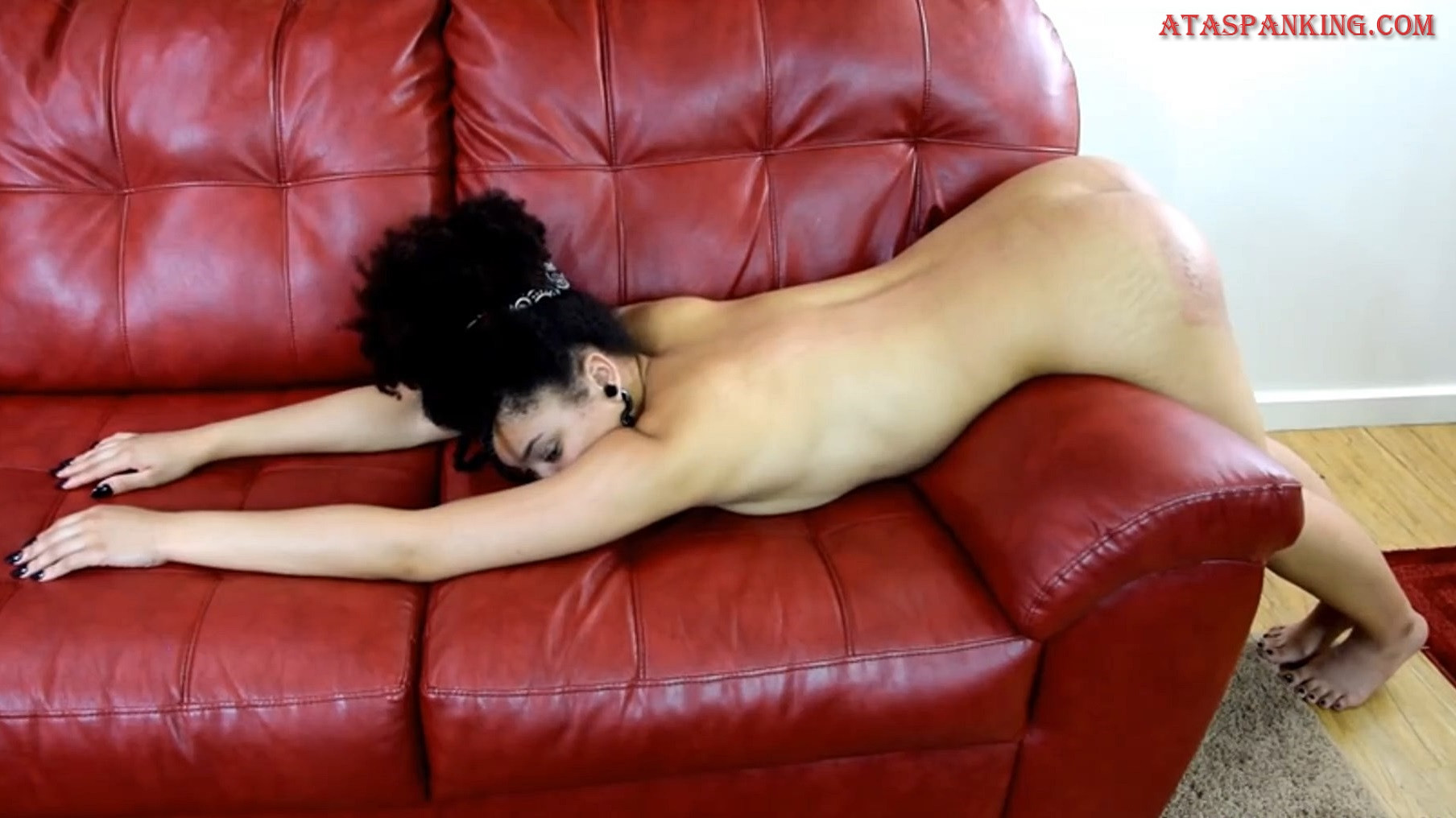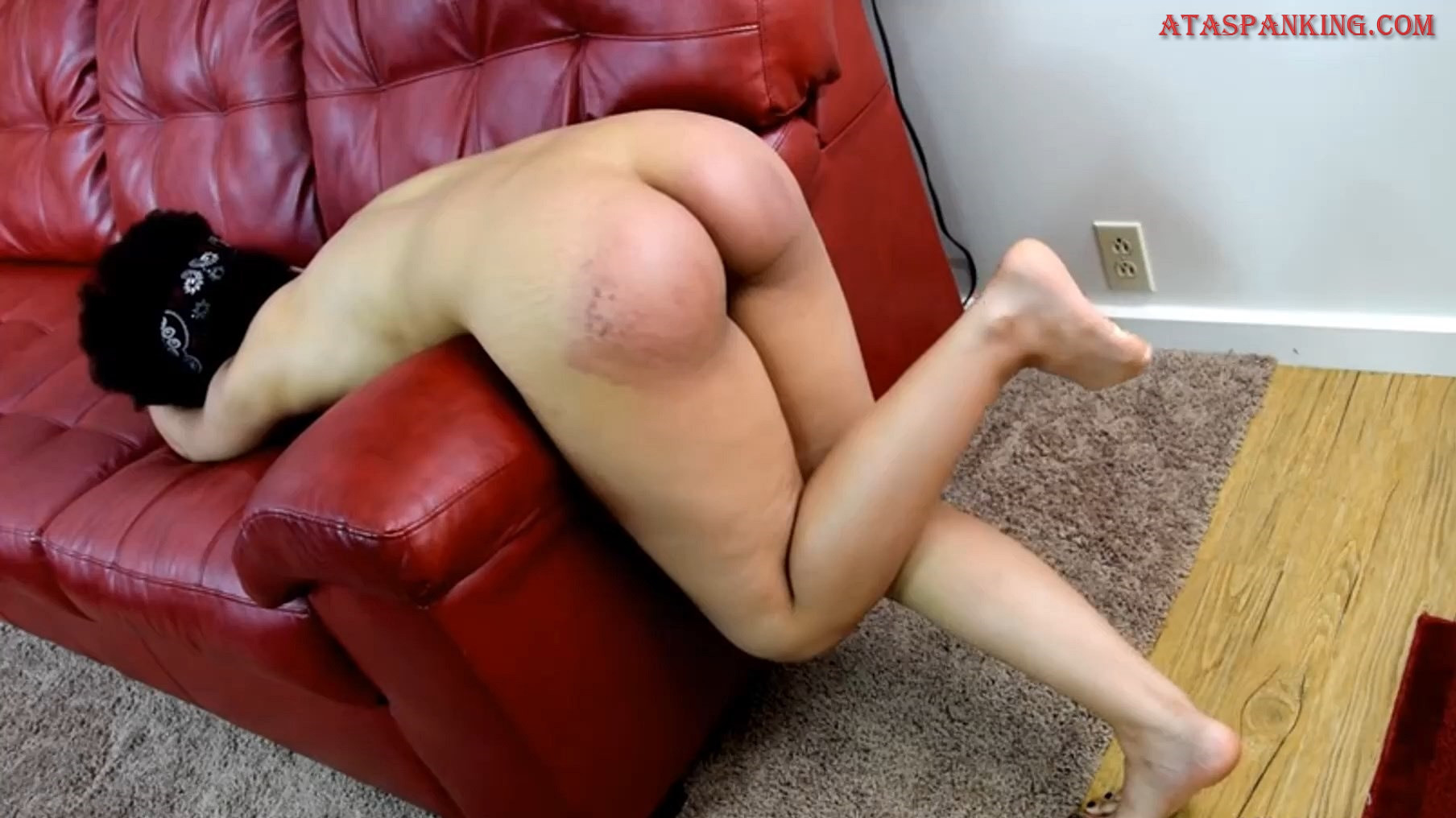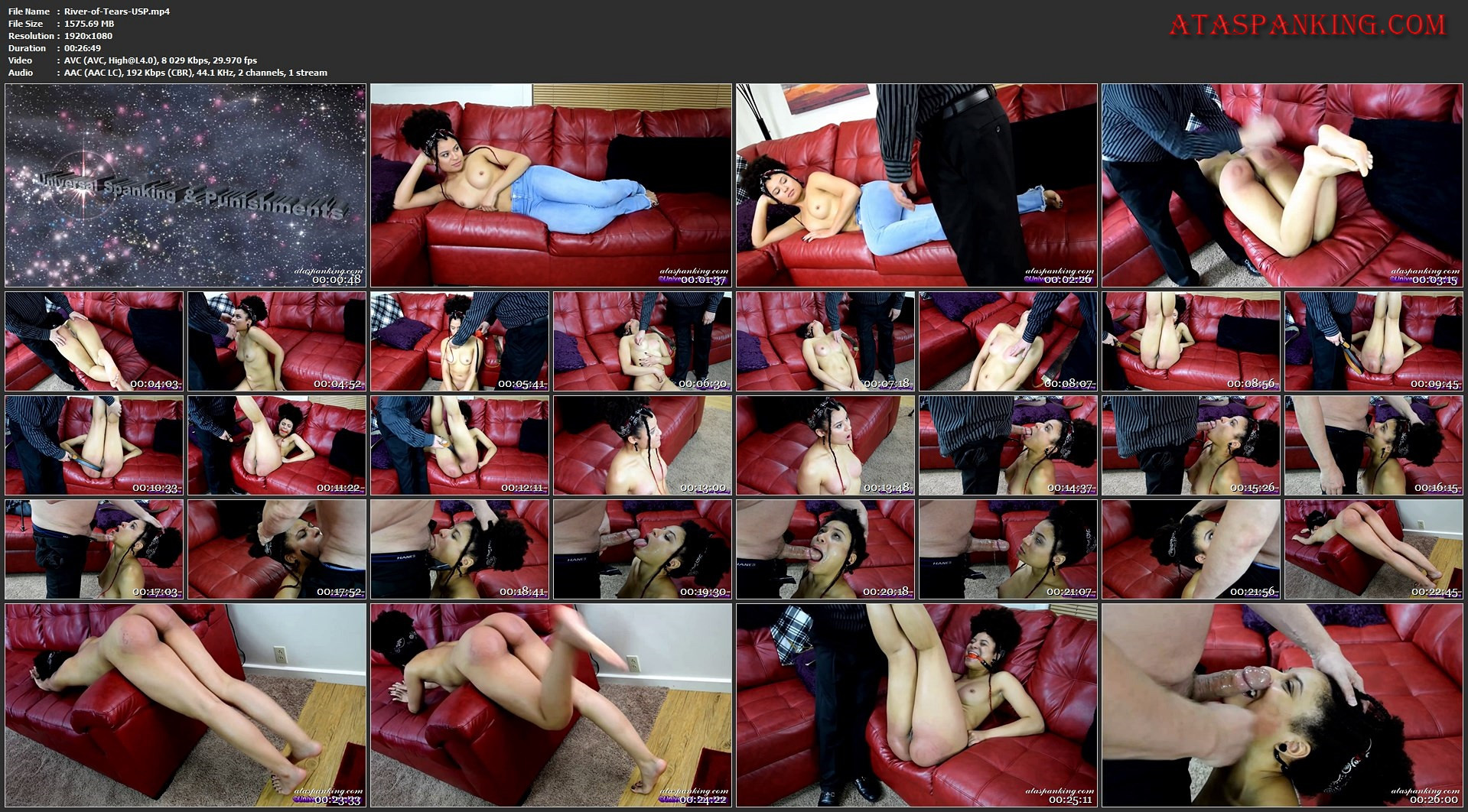 It'd been very sore days for Jayda Blayze recently, first she was spanked by her step dad when he discovered her twerking on cam for a boy ("Blazing Her Bare Bottom") and then he gave her more strict discipline when she was sent home from school for inappropriate attire ("Twice as Hard"). Now, we see what happened after Jayda was discovered at the neighbors house giving oral sex to a boy!
Mr. Peters was kind enough to hire Jayda to do some work for their family business, so you can imagine his disappointment when Jayda was caught in a compromising situation while on the clock. Mr. Peters is a longtime family friend to the Blayze family and he wasn't going to allow for the situation to go on without a swift resolution! At first, Mr. Peters tried to find Jayda's dad so he could handle the discipline, however,…he wasn't at home. Mr. Peters decided that he was going to handle the problem right then and there and he pulled the jeans right off the already half naked girl and started spanking her on all fours! Clearly, Jayda had been punished by her dad a lot over the last week, her bottom was already swollen and bruised, though Mr. Peters didn't think twice about delivering some hard licks!
Jayda took some stern smacks with the hand, though Mr. Peters was suspicious that Jayda might be enjoying the spankings to a certain degree. He decided to put her to the test and he made her kneel and instructed her to wait for him. Mr. Peters returned with a ball gag and a razor strap, he put the ball gag in Jayda's mouth and began spanking her beautiful breasts with his hand. There was no doubt that the punishment hurt, but Jayda seemingly embraced the strong hands of her neighbor. Next, Jayday would be put in the diaper position and whipped for a long time with the leather belt! This was extremely painful and embarrassing for the naked girl, she never expected to ever be punished in such a manner.
Jayda would soon find herself kneeling again, and in a bold move Mr. Peters instructed Jayda to open her mouth wide. At first Jayda was hesitant, though she was willing to endure whatever Mr. Peters was going to do to her. There had always been a connection between the two, there just needed to be a reason,…a reason for Mr. Peters to stick his hard cock in Jayda's mouth. This was truly a thorough punishment, all of the spankings that were given and now the girl would be throated as well! Jayda was becoming a mess, Mr. Peters was face fucking her and she felt herself lose control. She had always fantasized about having a daddy, a different type of daddy who would punish her in a way that no one else could. Perhaps Mr. Peters would be her new daddy, a daddy who would give her the discipline that a grown girl needed and craved.
And even though Jayda had sucked Mr. Peters dick, she was still bent over for hard strokes with the razor strap. Those licks with the leather caused her to burst into tears, certainly Mr. Peters would be a strict daddy. Jayda would certainly be worked over by the time that the punishment was over, and that day would only be the first of many painful and memorable encounters with Mr. Peters! make sure to look for several bonus scenes at the end of this video.
Jayda Blayze Collection, Universal Spanking and Punishments
File Name : River-of-Tears-USP.mp4
File Size : 1.5 GB
Resolution : 1920×1080
Duration : 00:26:49
Video : AVC (AVC), 8 029 Kbps, 29.970 fps
Audio : AAC (AAC LC), 192 Kbps (CBR), 44.1 KHz, 2 channels, 1 stream
http://95.215.205.103/7b038ed33469db55/River-of-Tears-USP.mp4