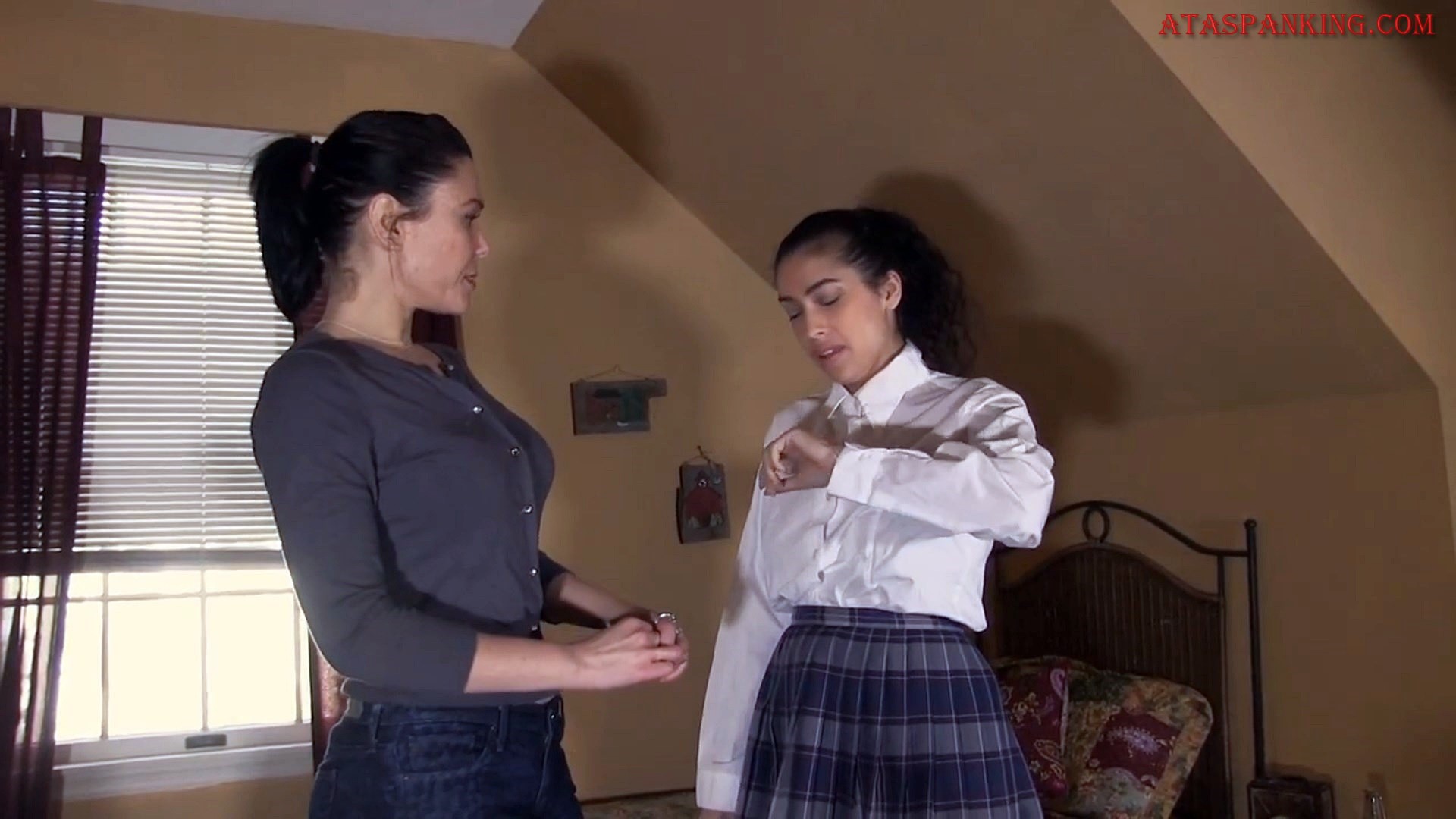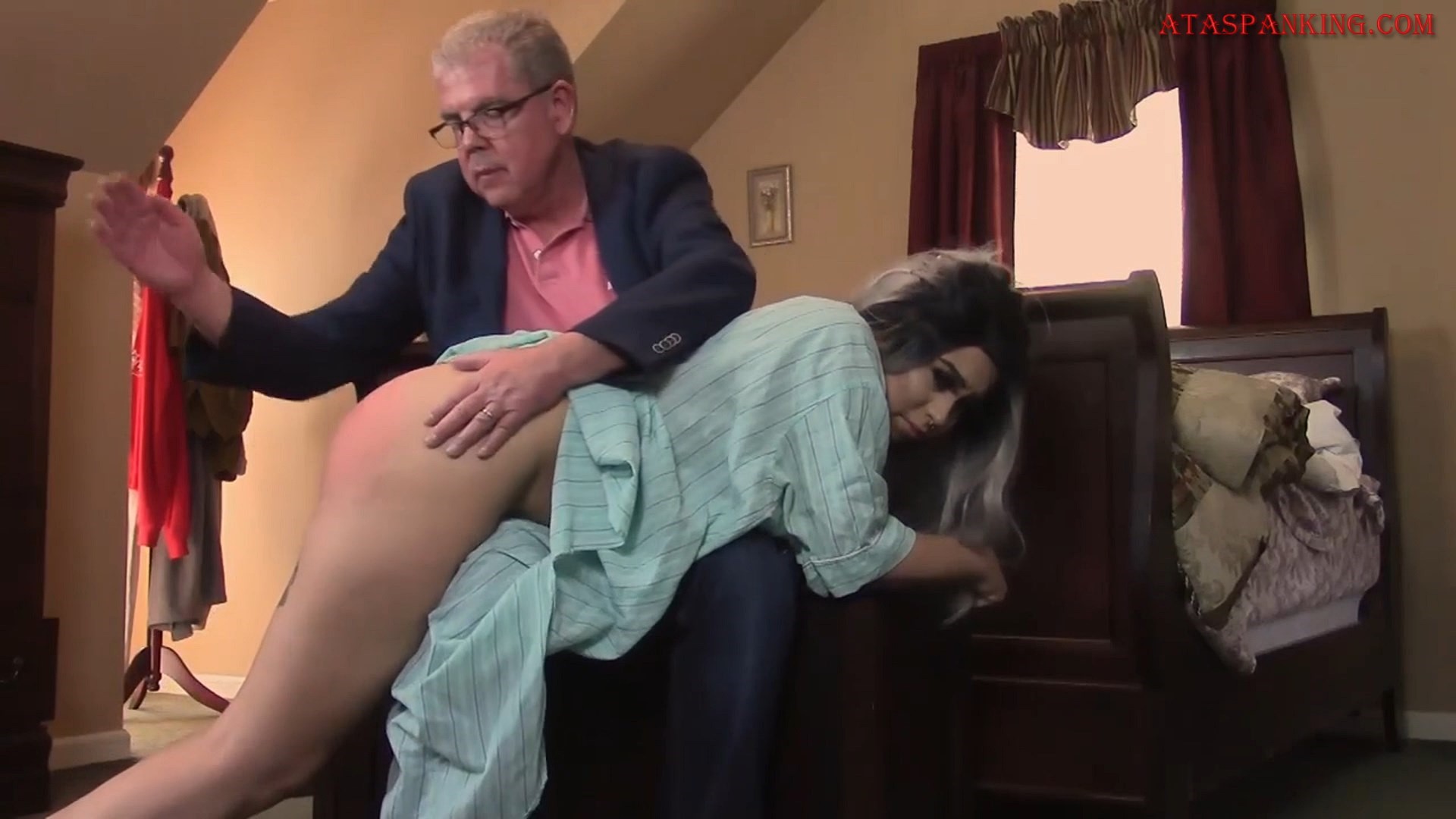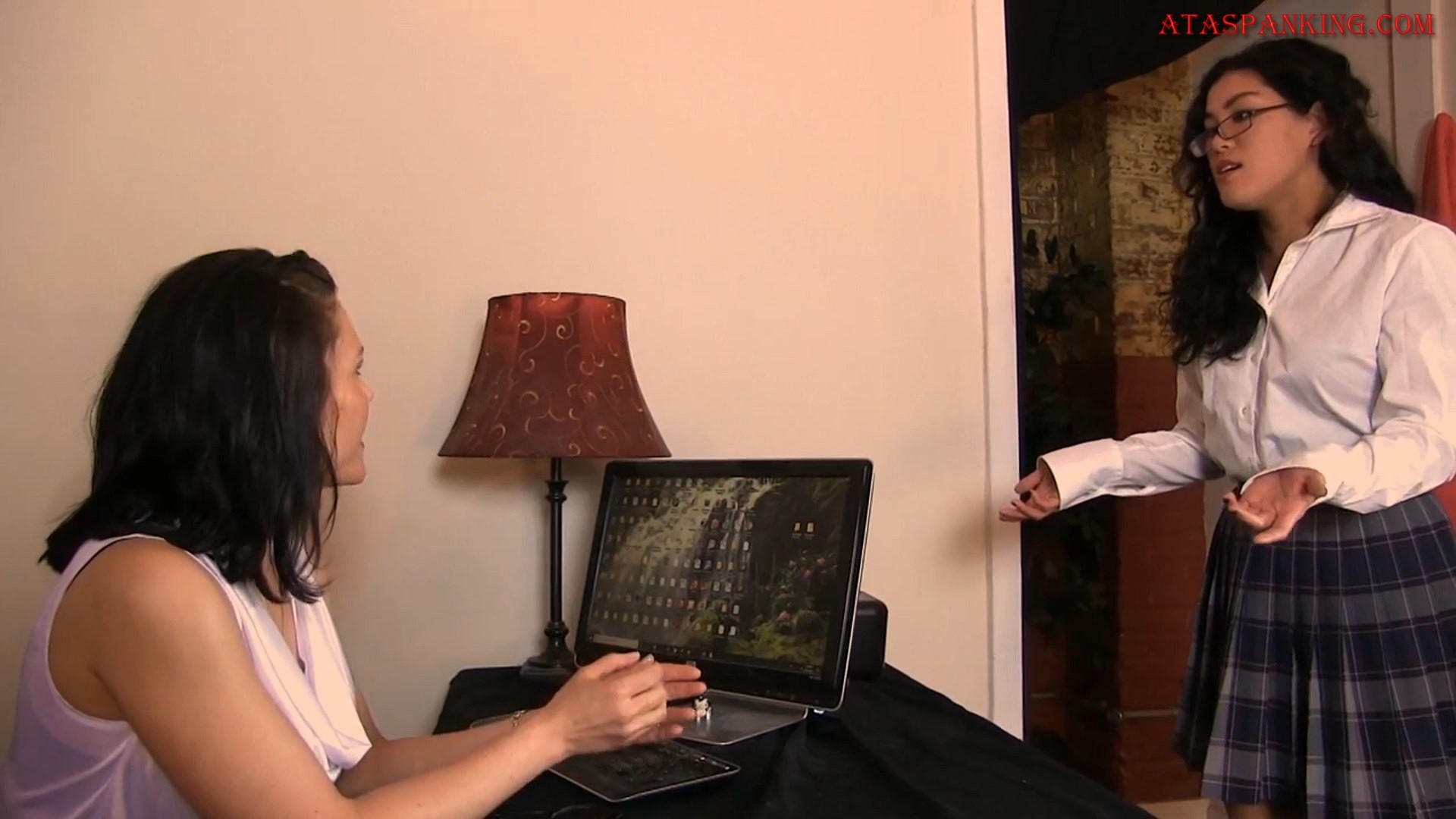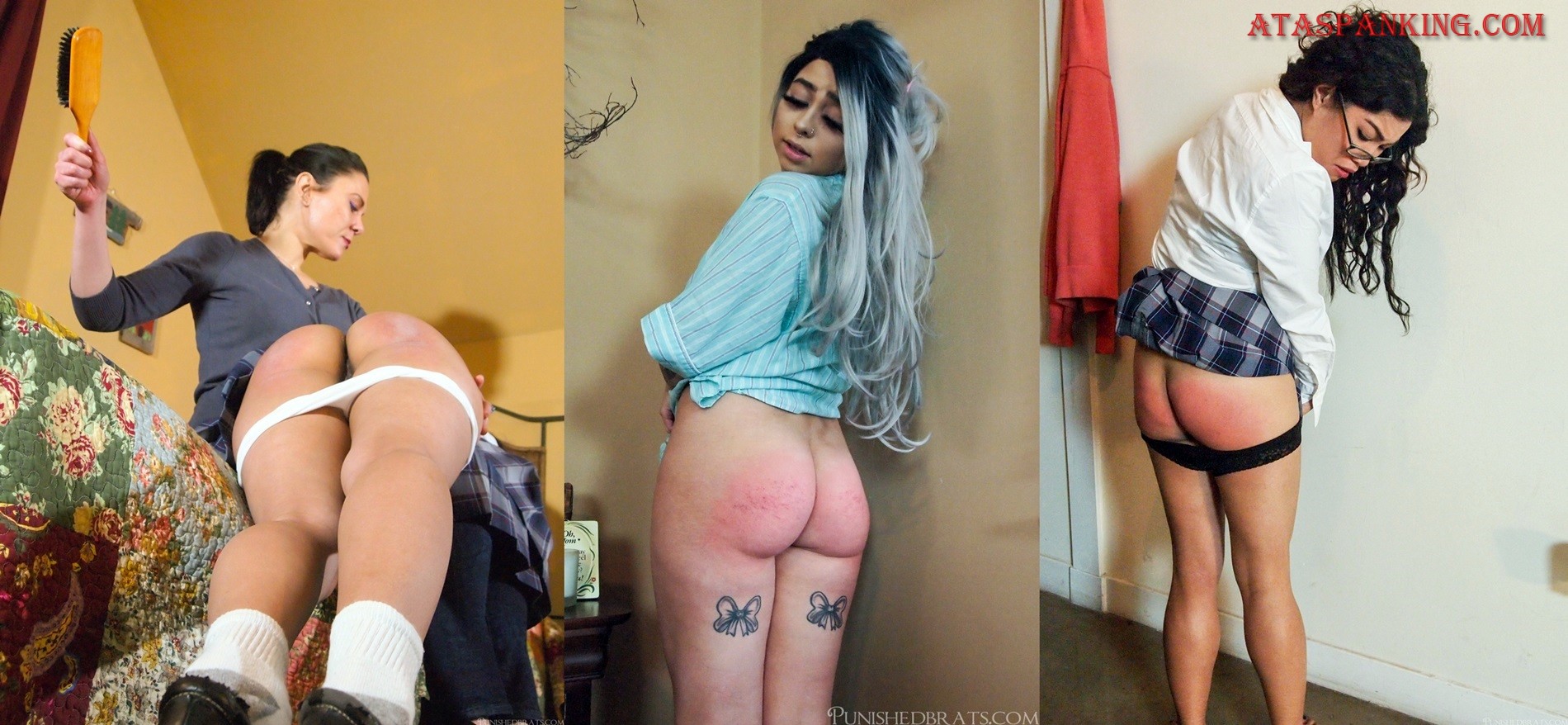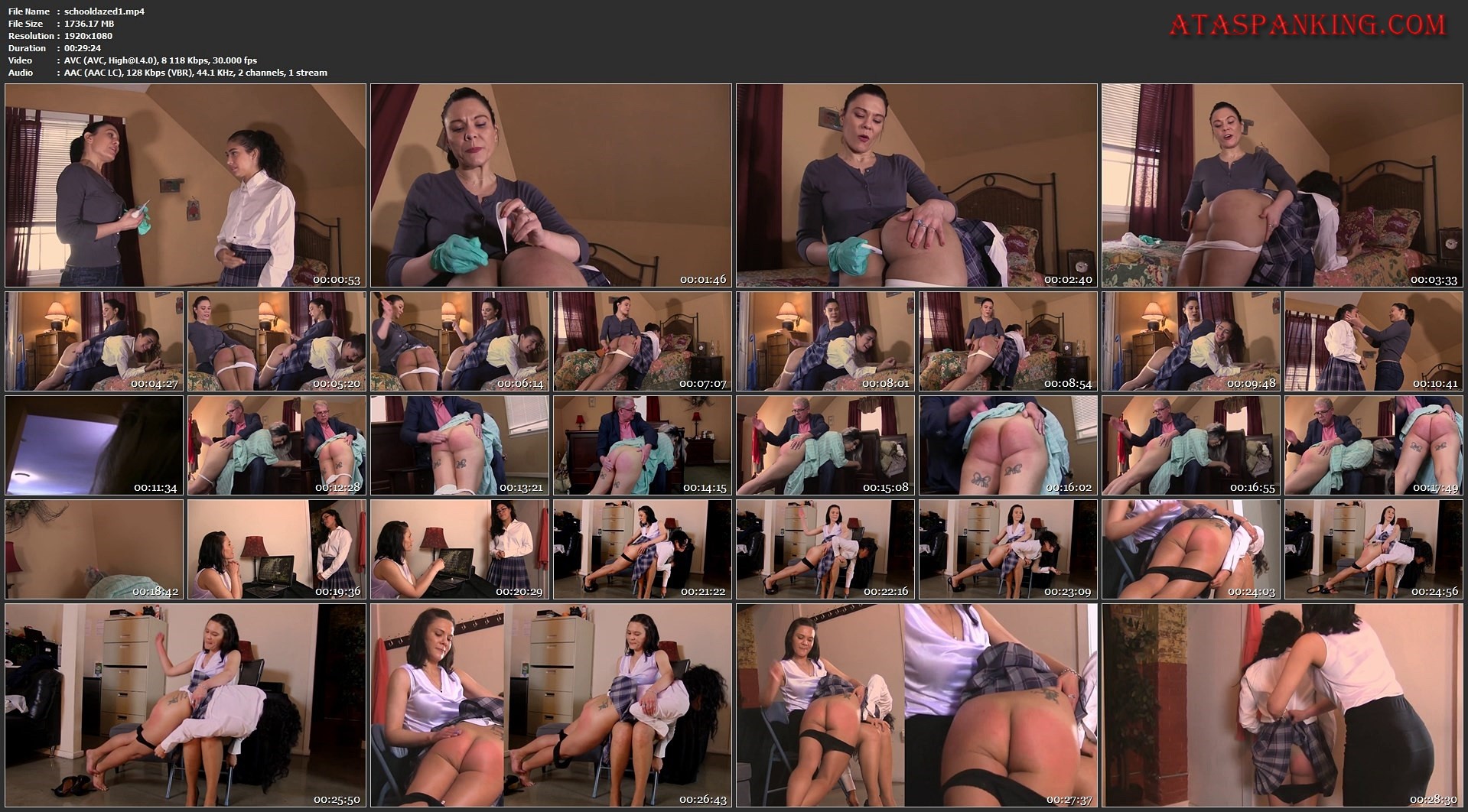 Part One: Kitty's First Day
Kitty was not happy that she was being sent to school and one that required the wearing of a uniform. Of course Audrey was sending her little sister to a top preparatory school so that next year she can enter the University of her choice. Kitty attempted to get out of going to school by feigning illness but her big sister was ready for this. As she had lost her young adult privileges, Audrey took her temperature rectally. Kitty felt beyond humiliated and then worse as her temperature came back as normal and Audrey began to spank little sister's bare bottom with the hairbrush.
As the hairbrush wielded by big sister Audrey fell time and again on her bare bottom, Kitty promised to go to school and behave. Once her punishment was over, the girl with the tear stained eyes and sore red bottom was sent to catch the bus.
Part Two: What Are You Doing In Bed?
Mia was tired and decided to sleep in rather than attend class. Mia was new to the school and truly did not believe in the tales of spanking that circulated. When Mia was found in bed by Headmaster Pierson she was lead to the large bedroom. A sense of dread came over her as she came to realize that she was about to be spanked. Soon she found herself over Dr. Pierson's lap. She gasped as her bottom was bared and cried as she was spanked.
Mia was spanked on her bare bottom, an experience totally new to her, until she cried and proclaimed that she was sorry for sleeping in. After her spanking, she was led to the corner to stand with her red bottom on display.
Part Three: Miss Audrey Needs To See You
Kim was called to Miss Audrey's office after having a confrontation with Dr. Beardsley in Physics class. While the brilliant student was correct in her assertion that the aging professor's equation was incorrect, it was her disrespectful way of going about it that landed Kim in trouble. Kim protested when she learned that her punishment was a bare bottom spanking over Miss Audrey's lap, but soon found herself with her panties down and Miss Audrey's hand descending over and over upon her bottom.
Audrey Sugarsmak, David Pierson, Kim Chi, Kitty Catherine, Mia
Asian, Audrey Sugarsmak, Kitty Catherine, Punishedbrats
File Name : schooldazed1-ataspanking.mp4
File Size : 1.7 GB
Resolution : 1920×1080
Duration : 00:29:24
Video : AVC (AVC), 8 118 Kbps, 30.000 fps
Audio : AAC (AAC LC), 128 Kbps (VBR), 44.1 KHz, 2 channels, 1 stream
https://file.al/v2nsuurn4c3o/schooldazed1-ataspanking.mp4.html?referer=ataspanking.com