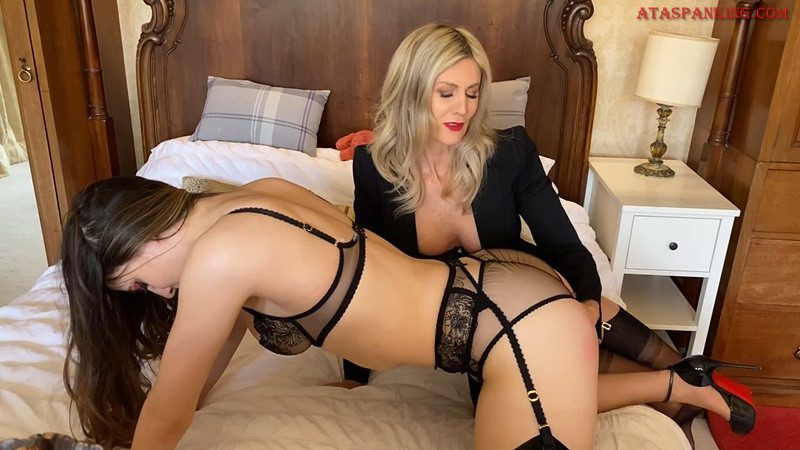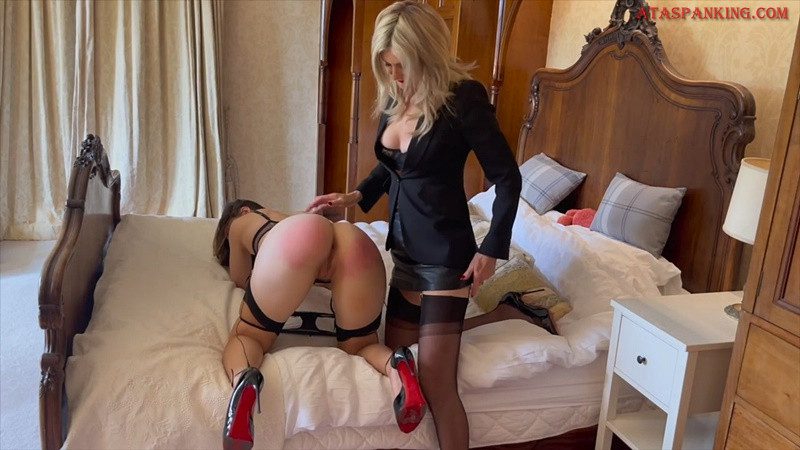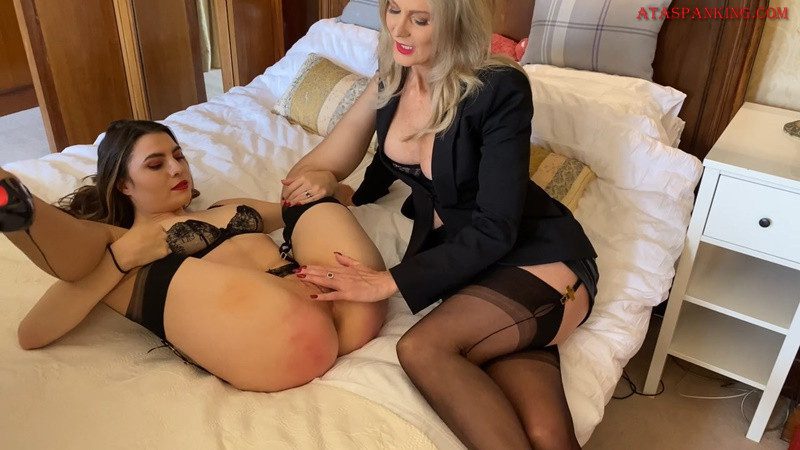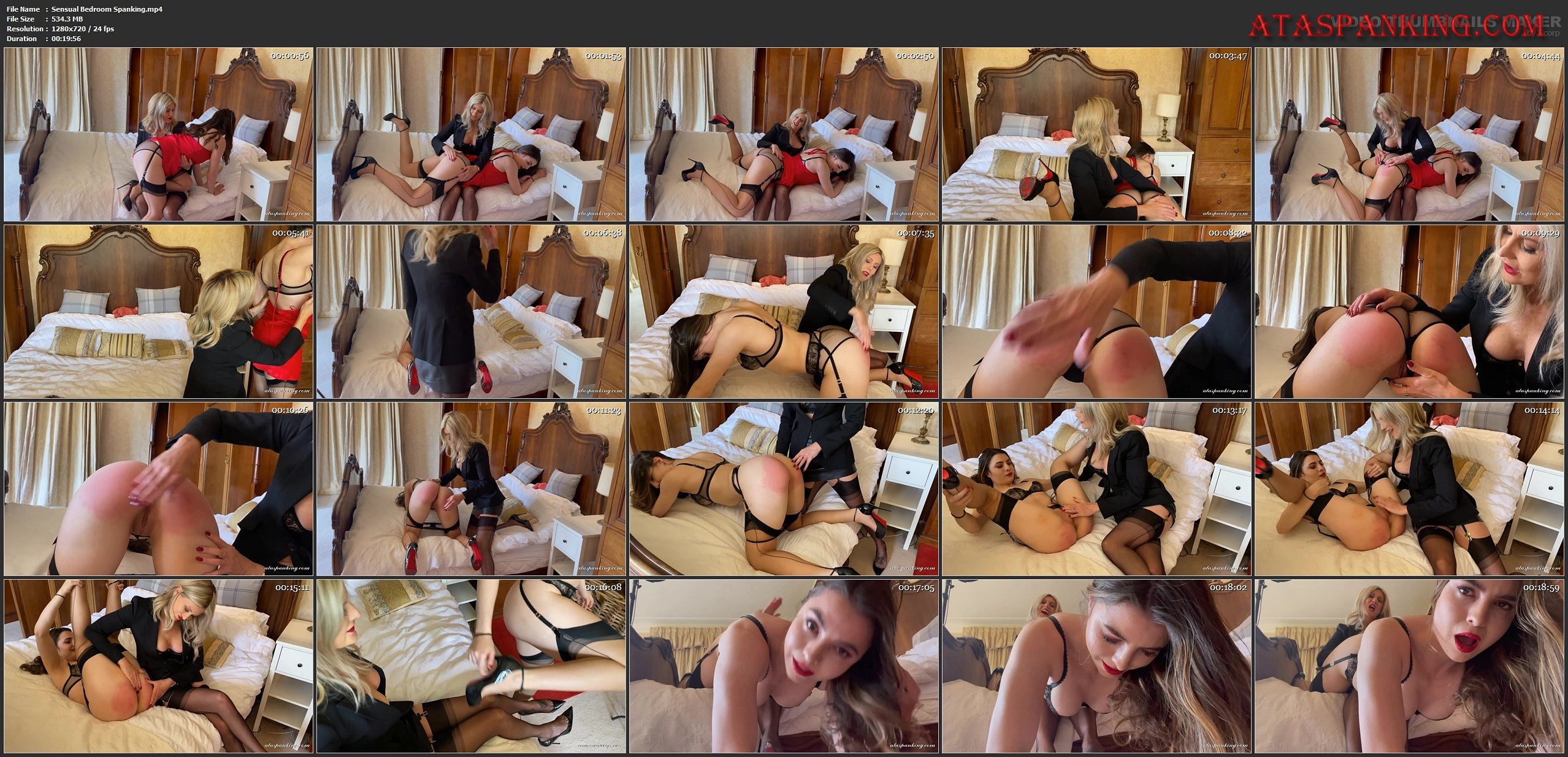 Scarlet leads Bella by her hand to an empty bedroom, while the party continues downstairs. They had been attracted to each other immediately and needed to go somewhere where they could be by themselves. Bella thinks that the older woman might want to kiss her or maybe even something more, but she certainly never expected to be taken over her lap…
Soon her clothes are removed and she is down to her lingerie getting her bottom spanked in some very embarrassing positions. Bella can tell that this pleases Scarlet, which turns her on so she takes the spanking happily…. she even begins to get wet.
Bella is flipped over on to her back so the dominant woman can attack her ass and her pussy. She slaps and rubs her pussy. the younger girl was certain that this was the most humiliating position, but Scarlet ensured her it was not and then asks her to get into a wheelbarrow position.
Bella is so wet and turned on and Scarlet can tell, running her fingers over Bella's pussy. She has an idea.
"I've got something in my bag, which I think you'll like" she says "You'll be getting my cock in you."
File Name : Sensual Bedroom Spanking.mp4
File Size : 534.3 MB
Resolution : 1280×720
Duration : 00:19:56
http://95.215.205.103/8f4d9710b34ab540/Sensual_Bedroom_Spanking.mp4
>>> Extended version Domina Scarlet <<<